March 15th 2021 sees the issue of a brand new set of stamps from the Barbados Philatelic Bureau, celebrating the subject of Antique Barbados Furniture. This is the first time that furniture has featured on Barbados stamps as far as we can recall, though if any sharp-eyed viewers spot otherwise we'd be happy to correct this.
The set comprises four values, in line with most recent issues, and apart from the reprint of the 10c value from the Builders of Barbados issue in 2016, is the first issue since the Chattel Houses issue in July 2019. The four values are the make up rate of 10c, the local inland rate of 65c, the USA and North America rate of $1.80 and $2.20 for all other areas worldwide.
The stamps are as follows;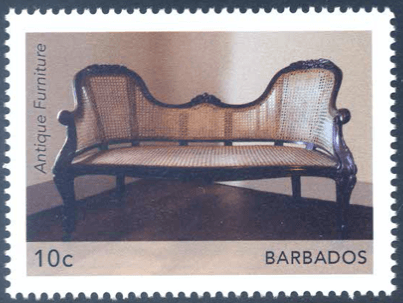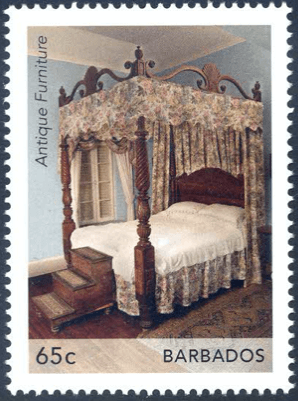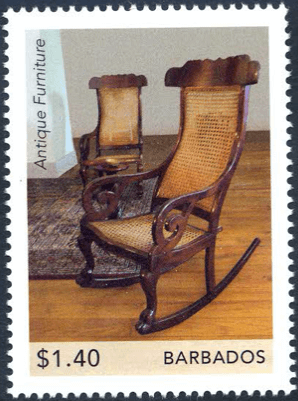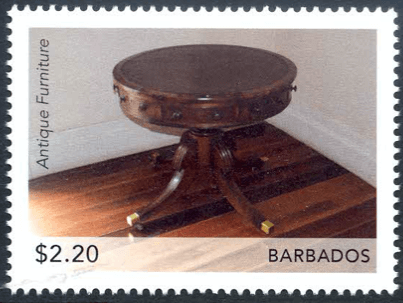 The images you can see here have been kindly supplied by the Bureau however I am still awaiting the actual stamps themselves**, so the reasons behind the issue and the details of each of the furniture pieces will have to wait until they arrive, when I can update this article with all the other elements.
Furniture on the island was celebrated in 2009 with an exhibition entitled "From the Antique to the Contemporary: Barbados Furniture 1680-2009" held at Lancaster Great House, St. James. The exhibition illustrated the origin and evolution of Barbadian furniture, drawing on examples from the 17th century to more recent times. Traditionally, Barbados furniture has been created using locally sourced Mohnogany and there is more detail on this is a Marketing strategy paper produced in 2007 entitled "The Furniture Manufacturing Industry of Barbados"
Examples of traditional Barbados furniture are available to view in the Barbados Museum, which has a permanent display of 'Furnishings of an eighteenth-century plantation house.'
**Update – the stamps and the First Day Cover which accompanies the set arrived in the UK almost two months after being posted from Barbados. It's clear that international post is not back to its previously efficient best! The stamps are identical to the images above, so no need to add them again, but the First Day Cover is added below as this completes the available material for this issue.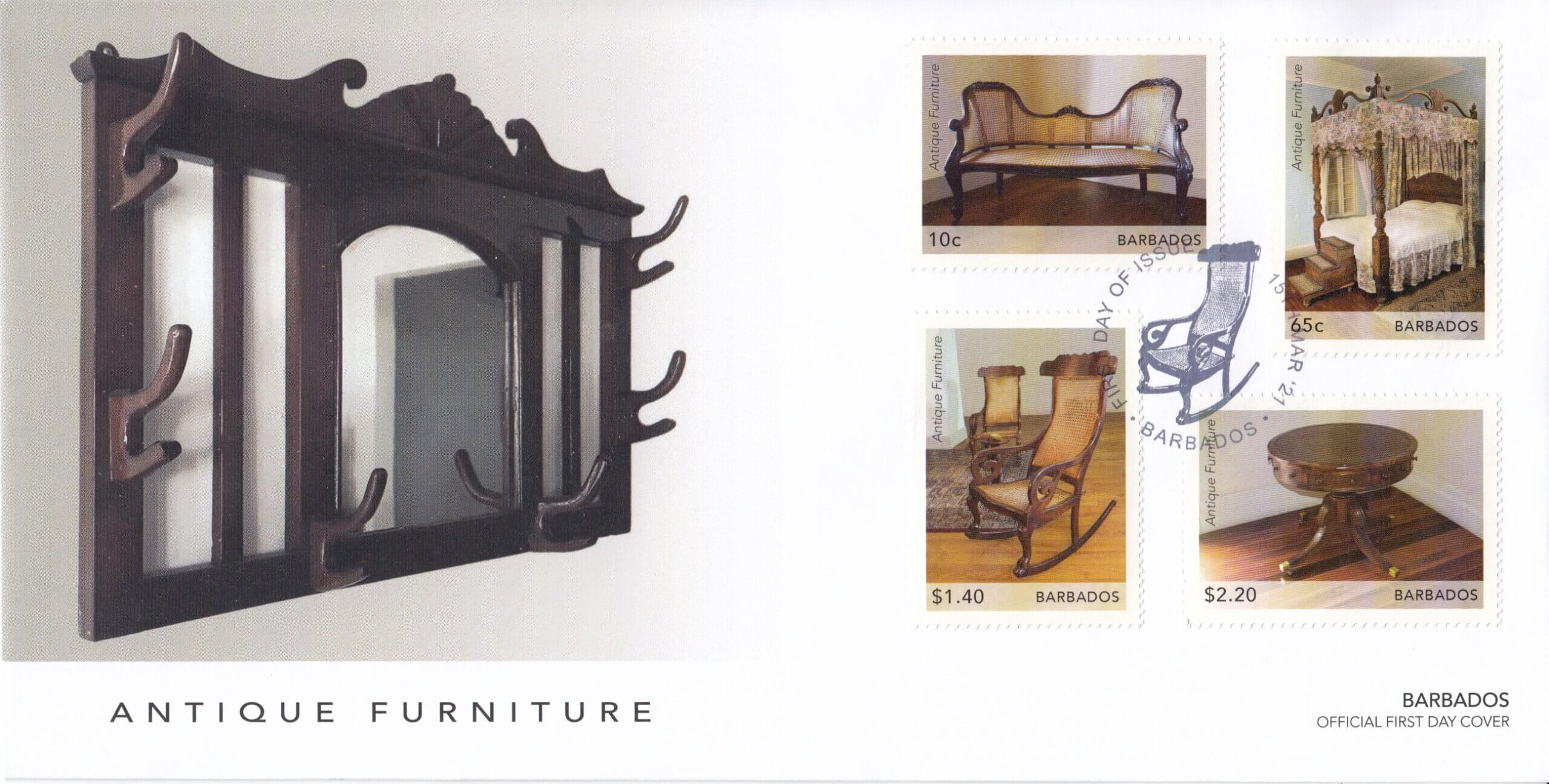 Summary

Article Name
Barbados issues new stamp set celebrating Antique Barbados Furniture
Description
An overview of the latest stamp issue from Barbados, Antique Barbados Furniture
Author