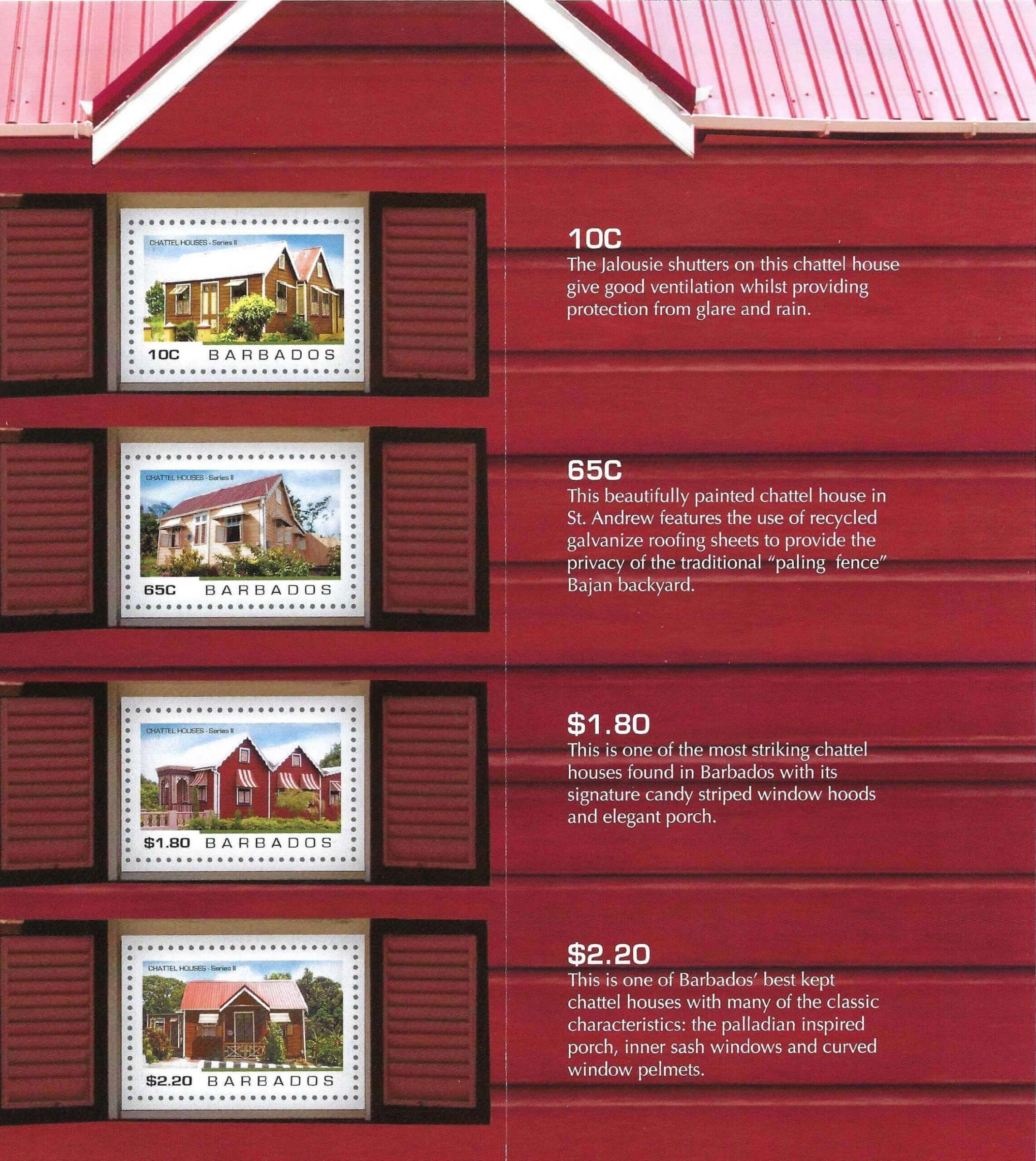 The latest issue from Barbados Stamps was released on 16th July 2019 and is a follow up to the set issued in June 1996 celebrating the iconic Chattel Houses that appear on the island.
This set was originally due for release in 2016 however due to the 50th Anniversary of Independence Celebrations it was deferred and now, three years later, they have arrived.
Chattel Houses are traditionally small 'moveable' properties, built by slaves following emancipation. Most of them once granted their freedom, were landless and had nowhere to go so were often granted the right by their former masters to build a small property and live on their land.
Typically, it was built so that it could be disassembled with relative ease and moved elsewhere as if their former masters wanted to evict them at short notice, they needed to move their property quickly. Hence the word 'chattel' actually means 'moveable property'!
Over time the threat of eviction subsided so properties become more elaborate and ornate, and today some of the best examples are very well maintained and display the Barbados National Trust plaque. There are even Chattel House villages, such as the one in Holetown, which have sprung up with business in them showcasing local artists and crafts.
There are four new stamps in the series as follows;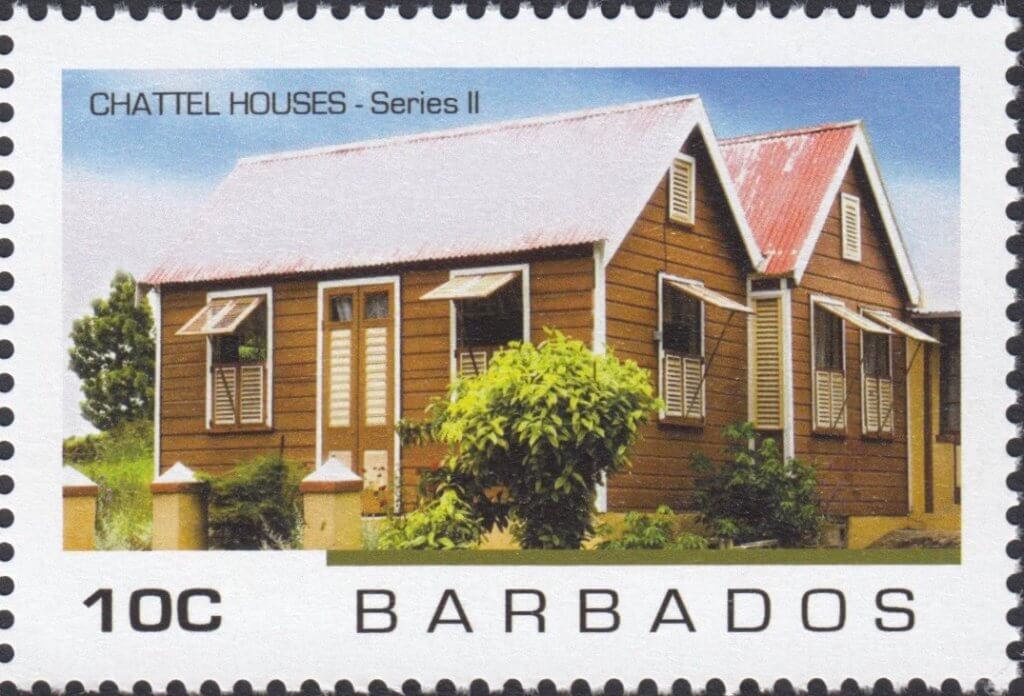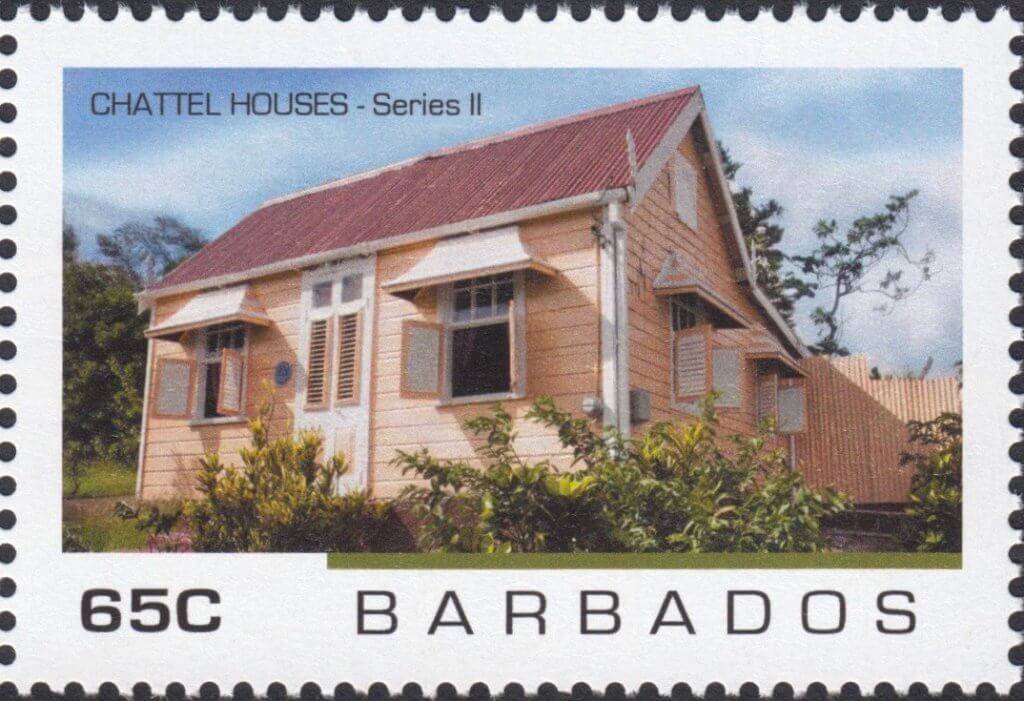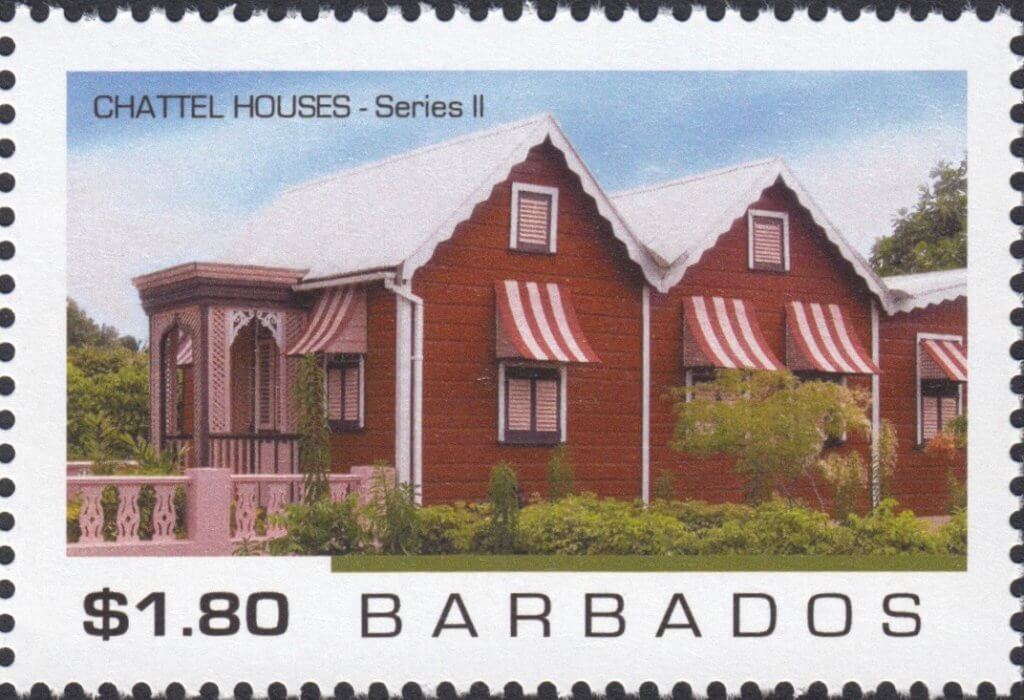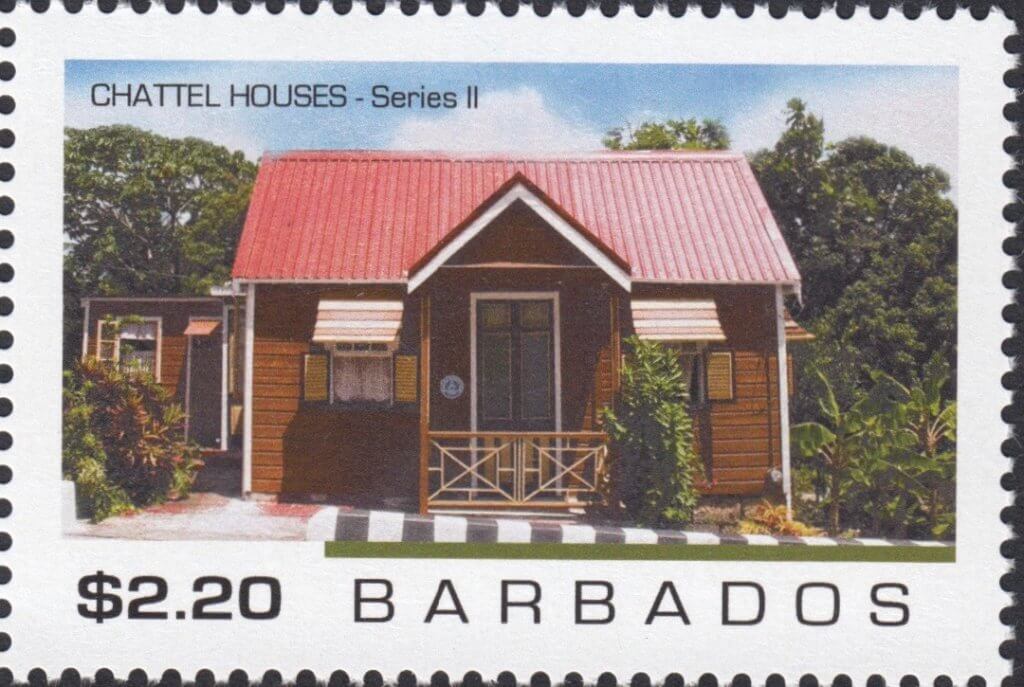 As always, there is also a First Day Cover to go with the set;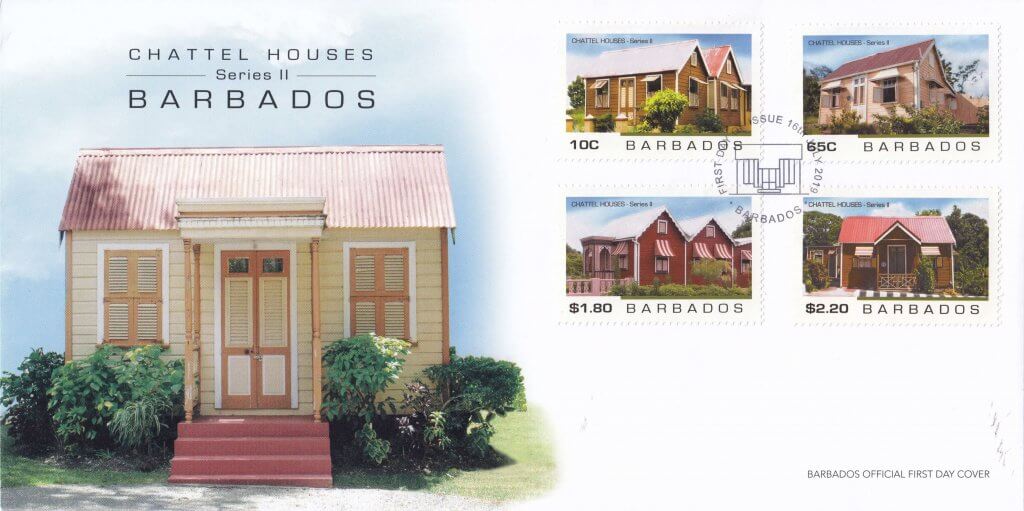 Each of these houses currently exists on the island (good luck tracking them down!) and as a set, they do a wonderful job of highlighting iconic local architecture and celebrating the history of the island.
Every one of these houses has a story to tell and the stamps will hopefully engage people of all ages who receive these on their mail.