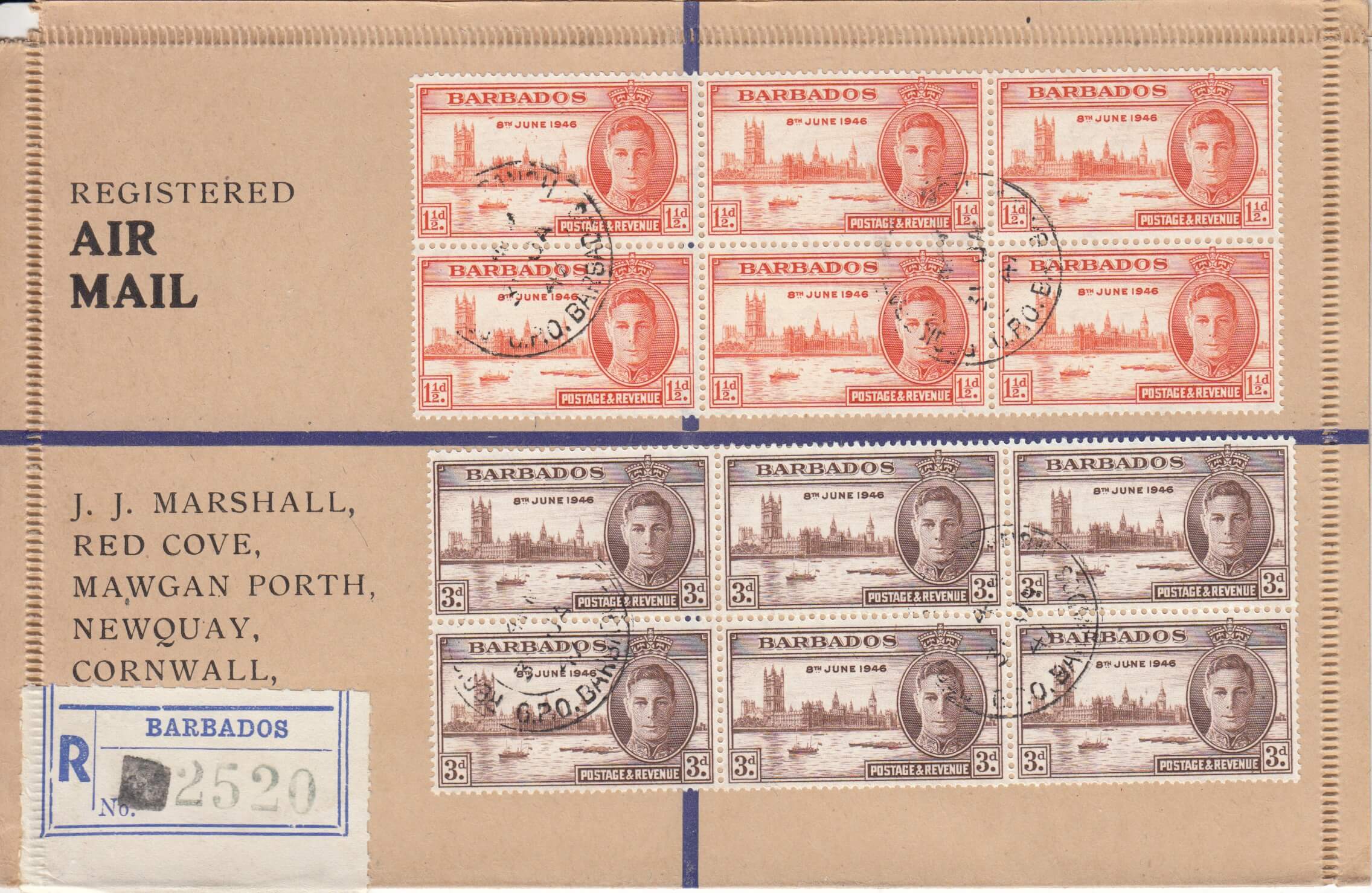 Back in the 1940's stamp and cover collecting was a hugely popular pastime. Cover collectors, like J.J.Marshall, would regularly create covers to be sent back to themselves from various foreign destinations, with a view to creating a collection of unusual and decorative covers.
When I saw this cover for sale I thought it seems a little contrived and would definitely have been for a collector, so I bought it for not very much in the hope of finding out more later. Little did I know that I was uncovering a philatelic treasure trove.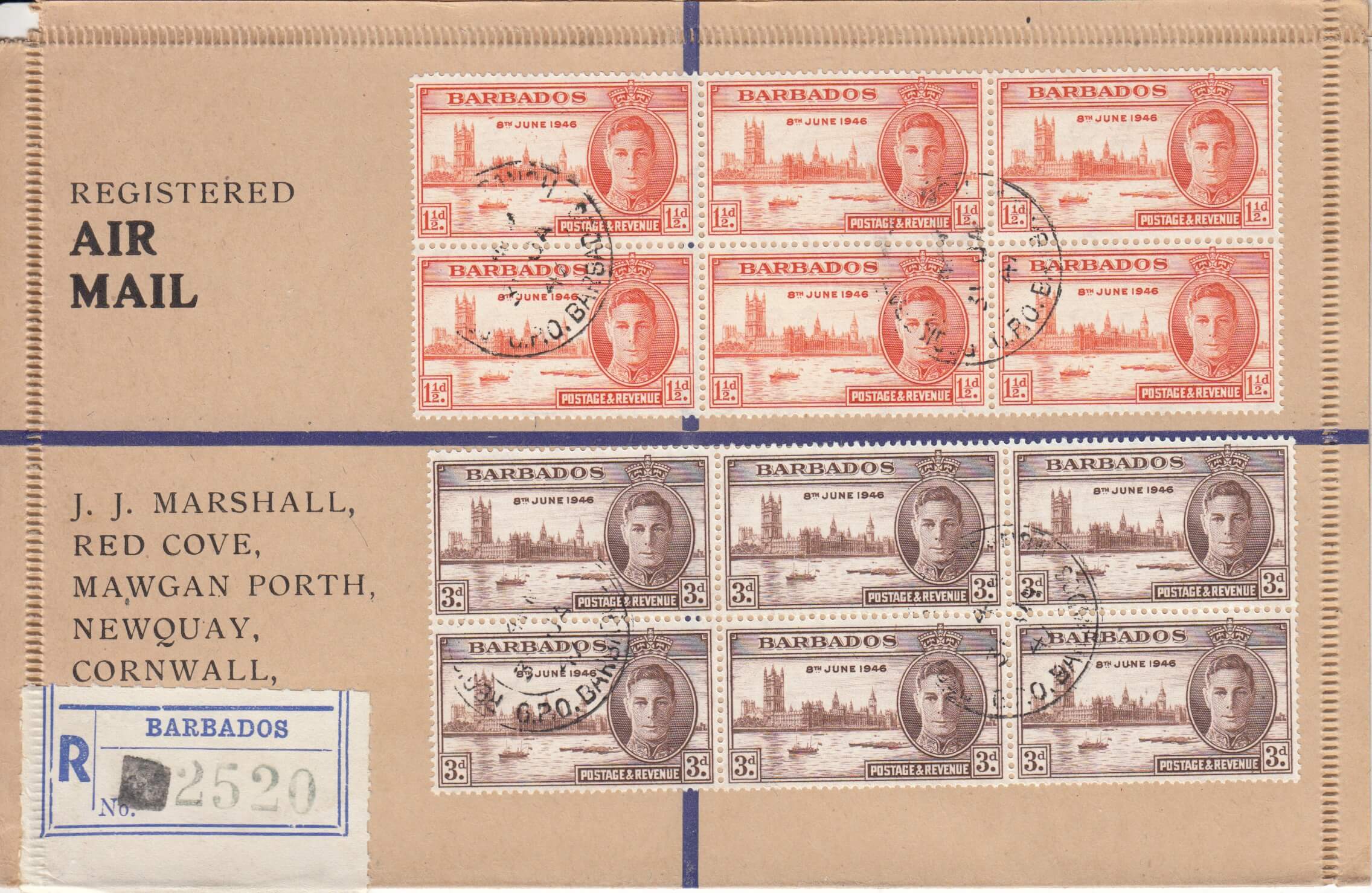 Not only did the cover overpay the rate by some considerable amount (a sure sign it was philatelic, not commercial) but the pre-printed address on a specially made cover seemed contrived. As a matter of curiosity, I wondered if there were any other covers available online addressed to J.J.Marshall in Red Cove, Magwan Porth, Newquay, Cornwall. I wasn't disappointed.
A quick search online uncovered dozens of similar covers all from 1947 and 1948. The stamps used on them appear to be mostly from the Victory set, like this one, or the lower value from the Royal Silver Wedding set in 1948, and in each case, they were in blocks of four, six, or eight.
Here are some images I managed to download from eBay to preserve the record: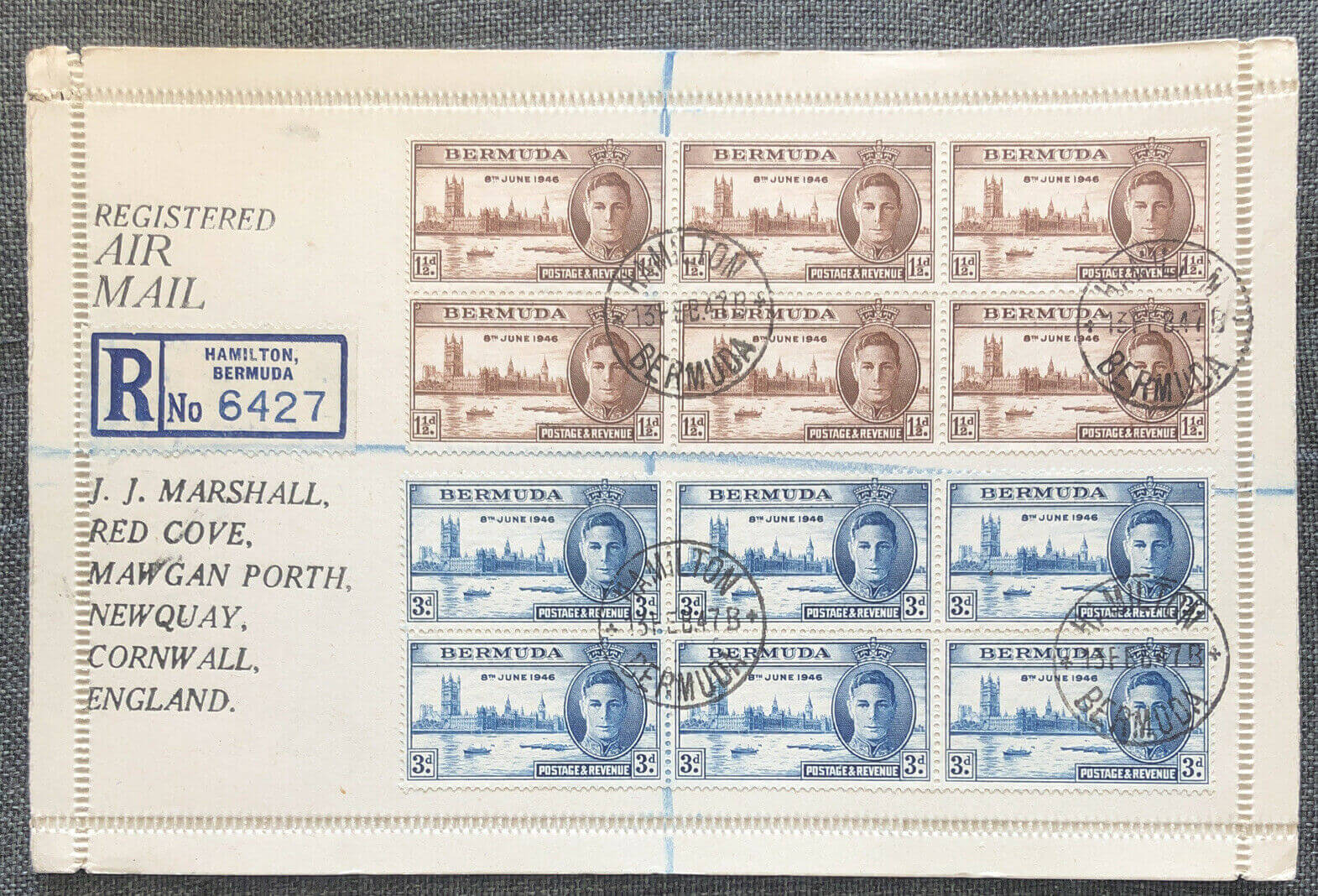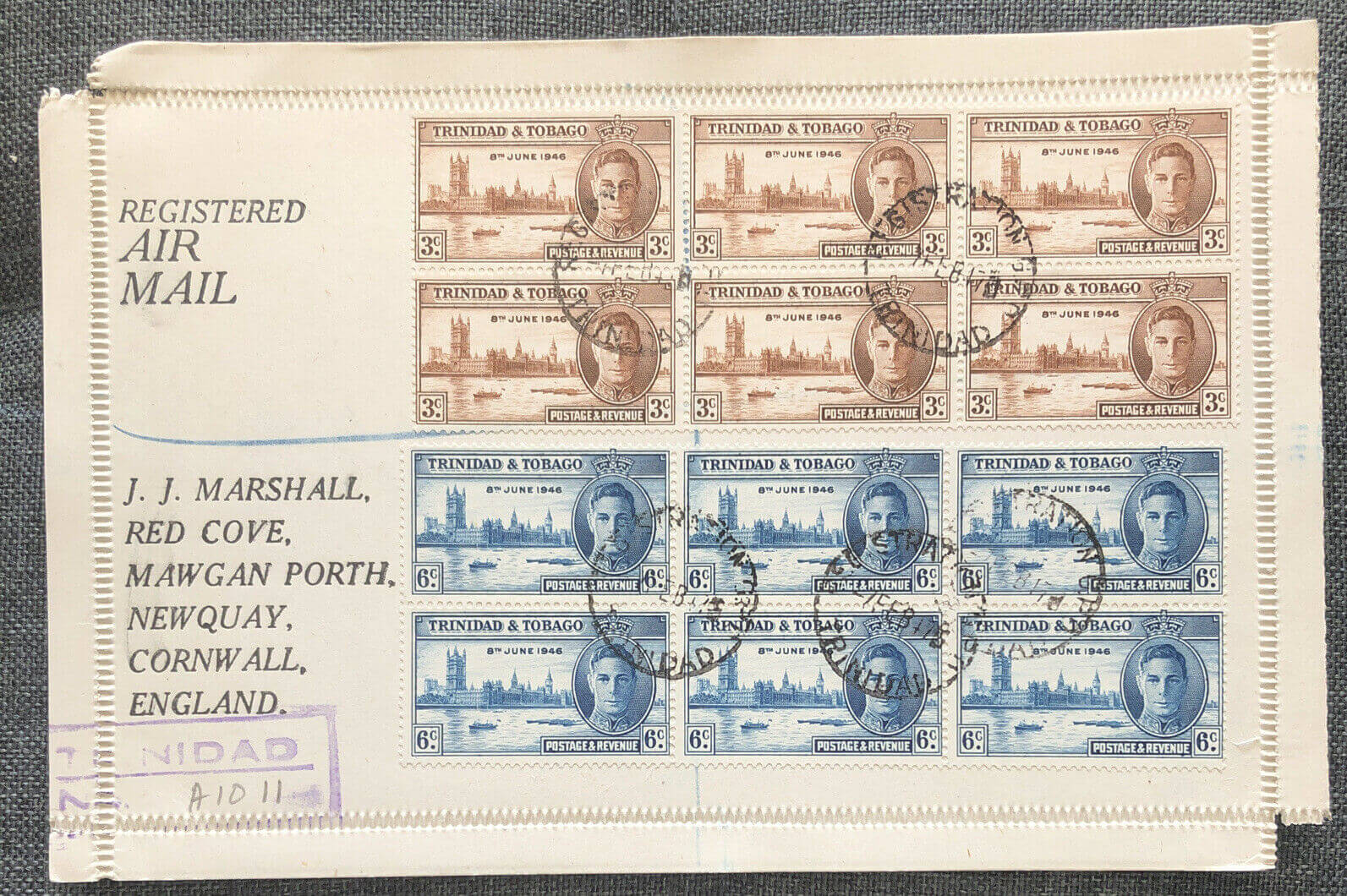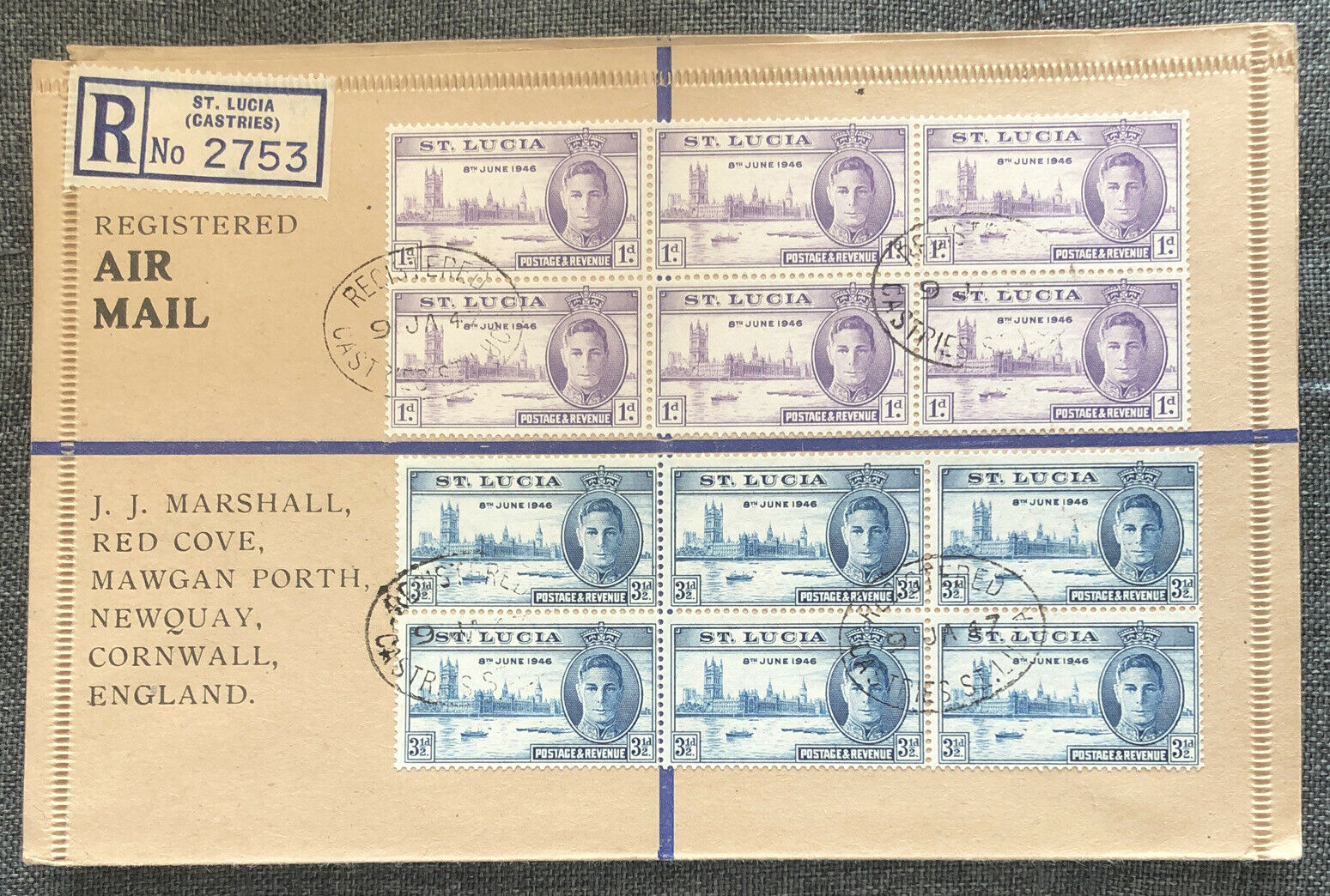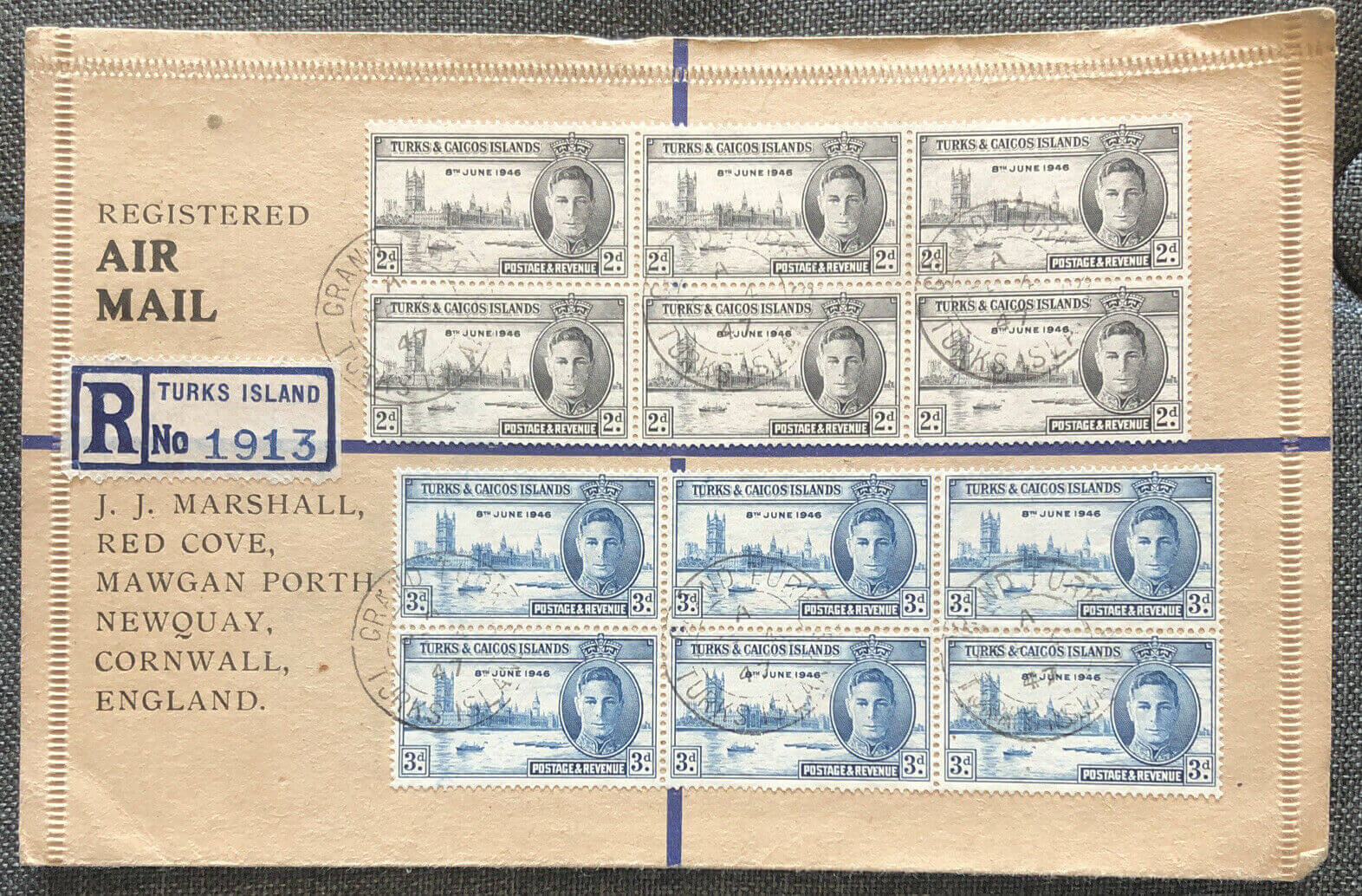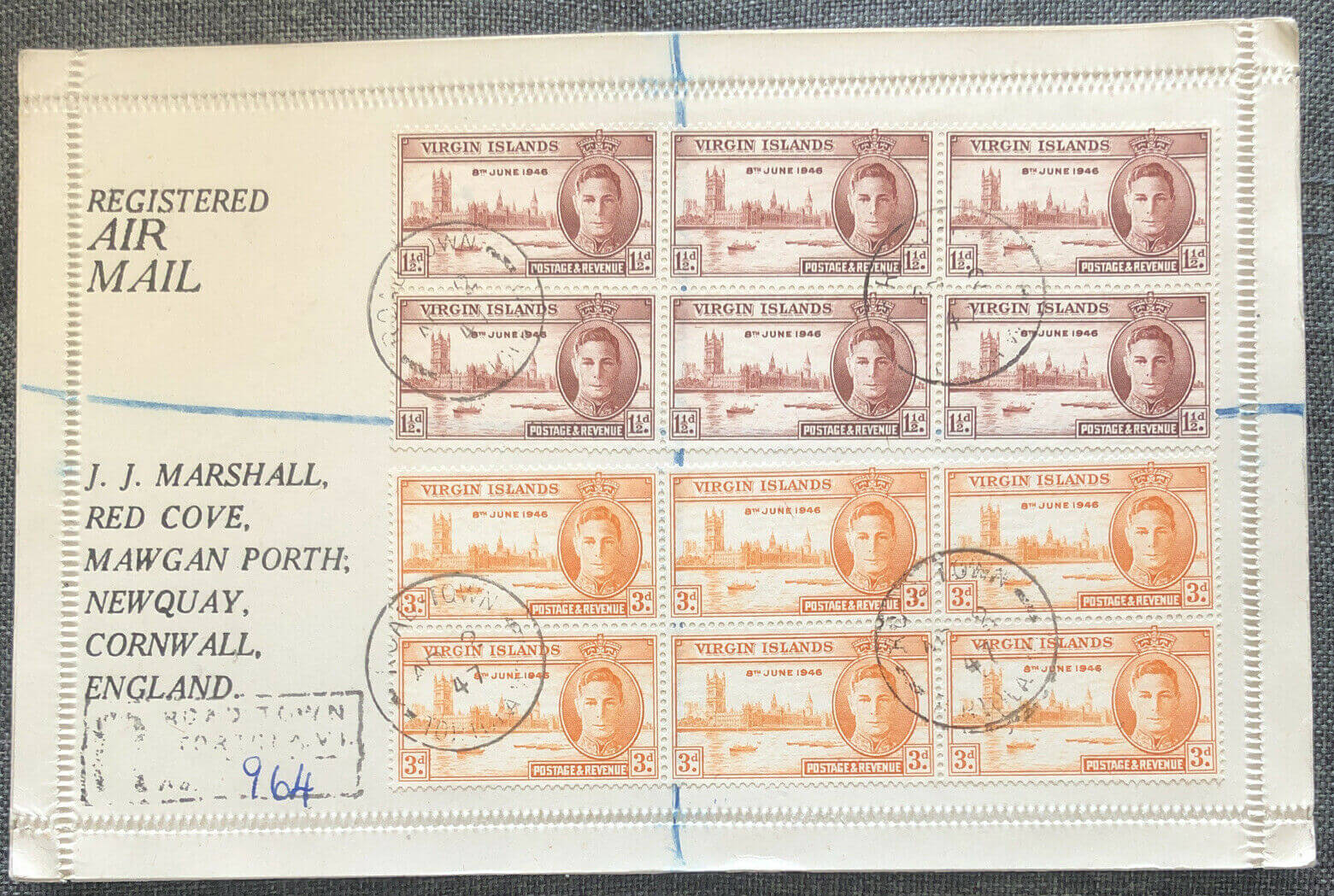 These were just the covers inbound from the British West Indies that I could find, but there were others from a number of African Commonwealth countries as well. All of which proves that these were definitely philatelic and definitely bound for just one collector. I found another, similar over, for sale in the British West Indies Study Circle auction in 2018, from the Virgin Islands to Cornwall, but not much else was easily visible.
I had, at first, wondered if the blocks might have some secret contained within them, like the stamps featured one of the known flaws like the 'two flags on tug' or the 'kite flaw', but no matter how hard I stare at these they appear to simply be common blocks of six stamps. There's no further marking on my cover, no signs of an arrival backstamp nor any clue as to how long they took to travel back to Cornwall, but I suspect that the list of covers I have shown here is lacking one or two countries.
Do you have any covers from J.J.Marshall from the British West Indies with blocks of six Victory stamps on?  Missing from this list are:
Antigua
Bahamas
British Guiana
British Honduras
Cayman Islands
Dominica
Grenada
Jamaica
Leeward Islands
Montserrat
St Kitts-Nevis
St Vincent
I'd be fascinated to find out whether this collector got the entire British West Indies on cover, with blocks of six, so if you see one please let me know in the comments and I will try and upload further images when they turn up.