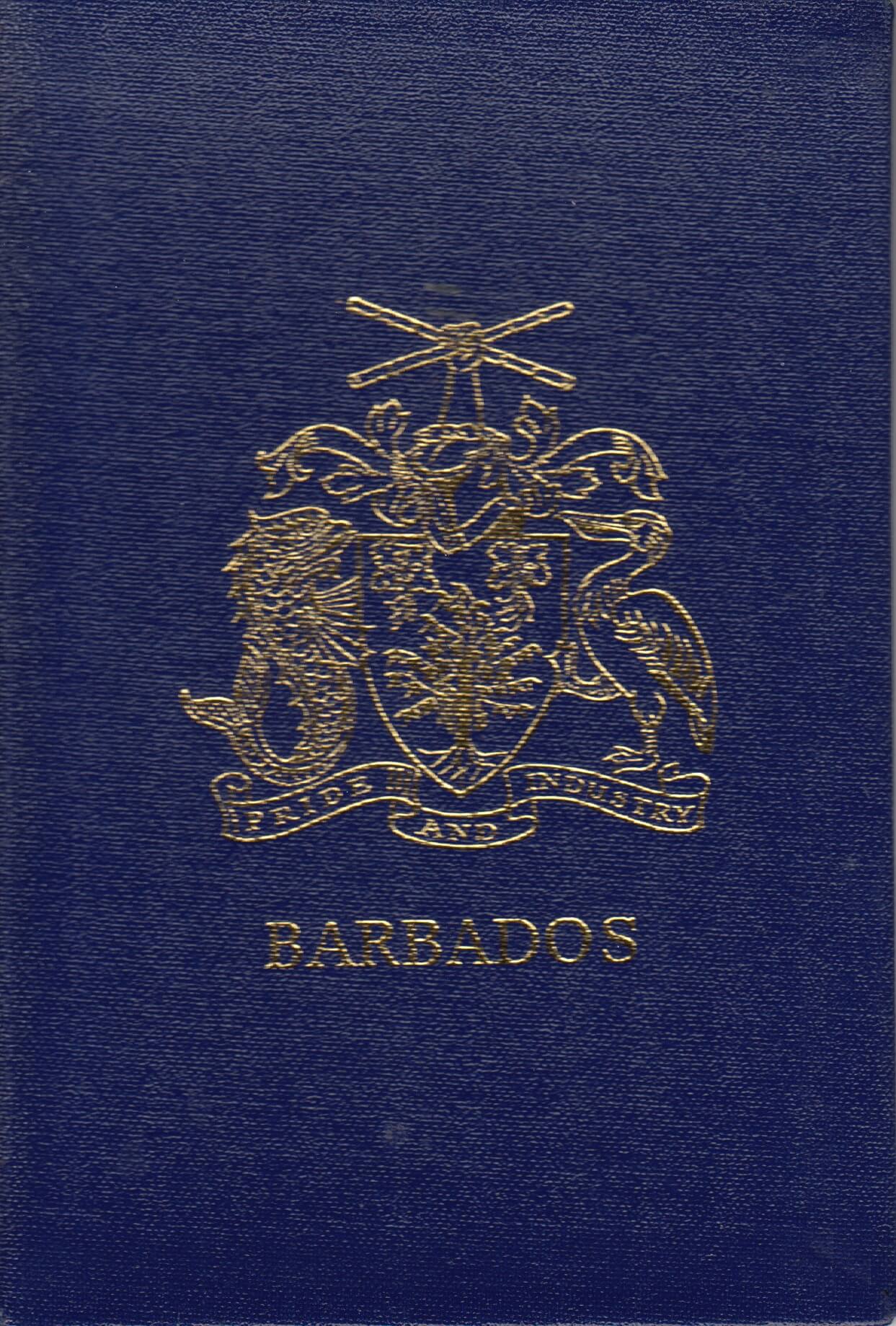 As many of you who have read previous posts will know, I'm a bit of a magpie when it comes to Barbados paraphernalia, and this recently acquired UPU folder is right up that street.
The folder shown here was a giveaway for delegates at the 18th Congress of the Universal Postal Union held in Rio de Janeiro in 1979. It was produced by the Ministry of Communications and Works in Barbados and contains four sets of stamps, with accompanying narrative, with three of them being from 1978 issues; Diamond Jubilee of Guiding, Ships and Industries of Barbados and one, the Cricket World Cup, from 1976.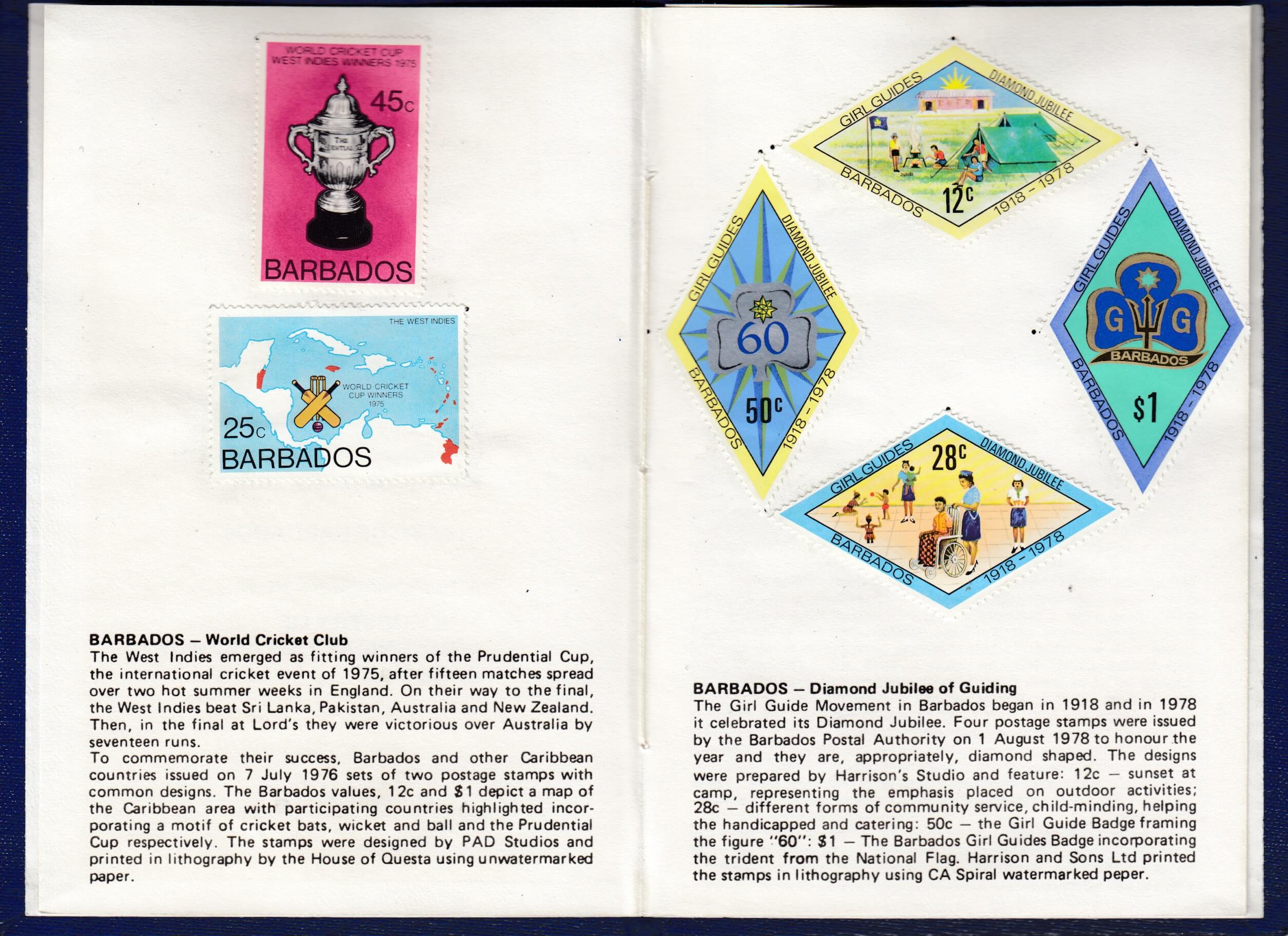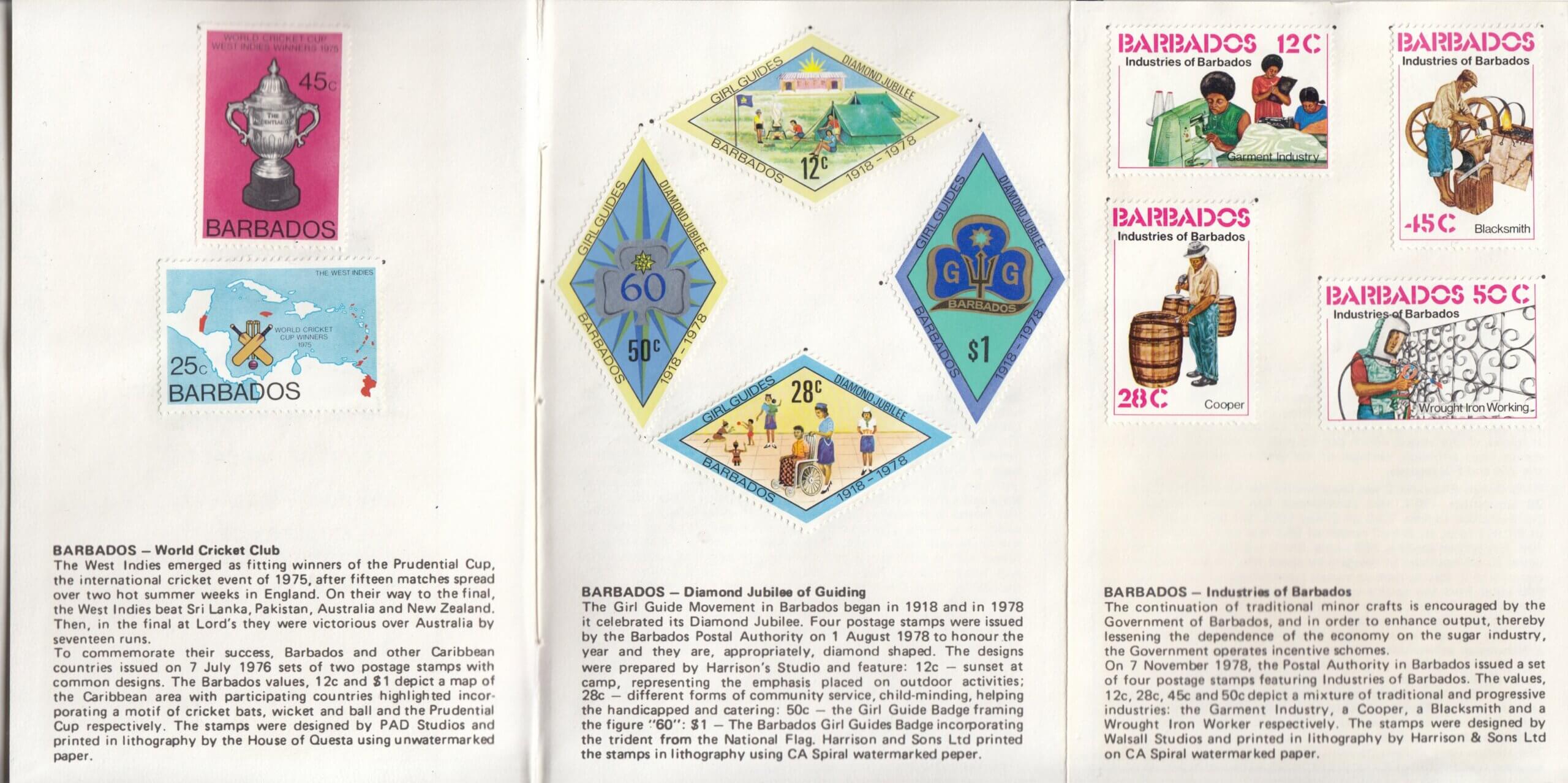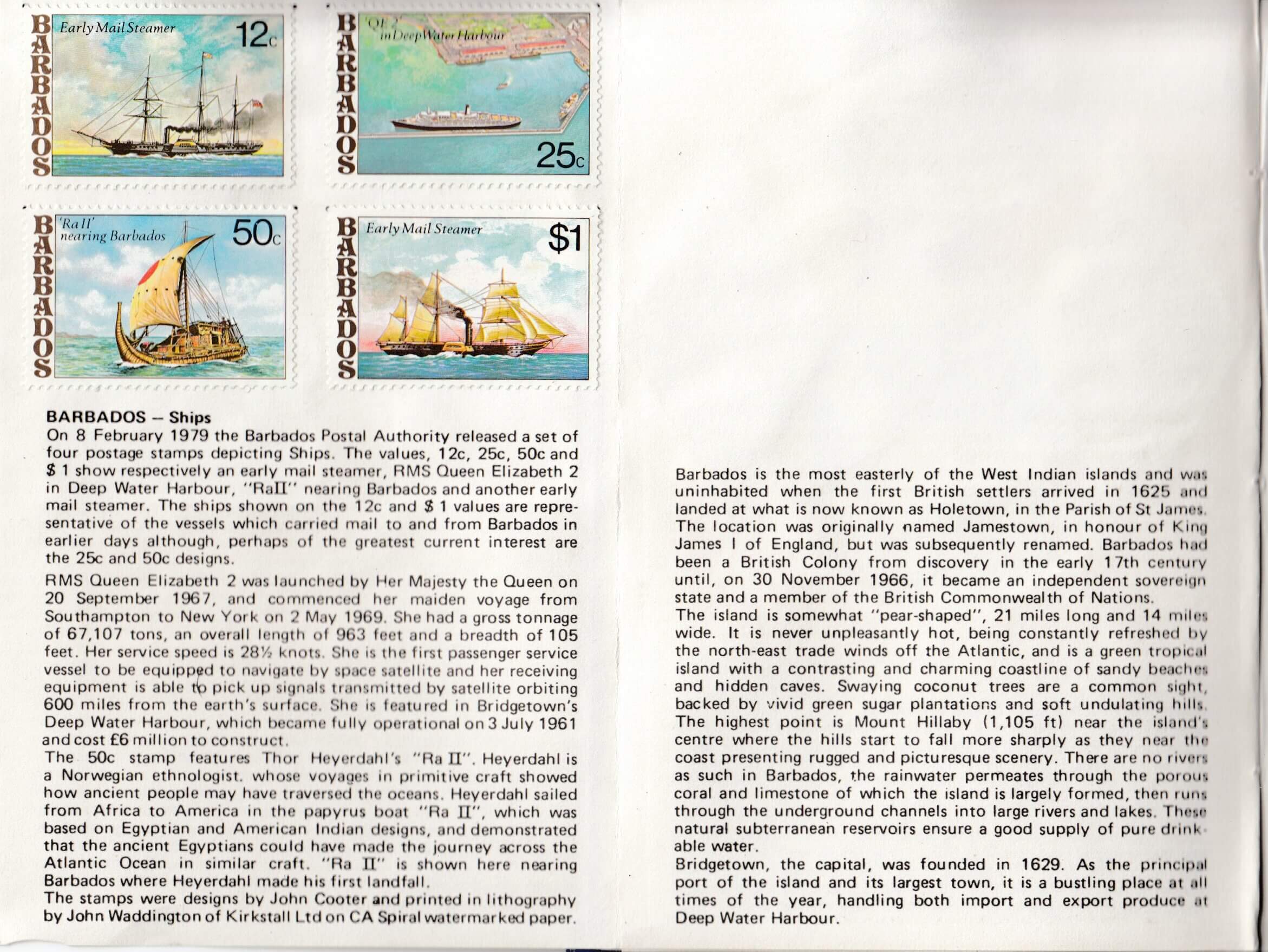 The UPU Congress began in 1874, meeting in Bern, Switzerland, as a forum to discuss issues surrounding international postal services, and is typically held every four years. At these meetings, delegates are often presented with special albums of stamps from other participating countries, meaning that every four years there is a wave of these collectables produced.
These Souvenir booklets range in size, style and design and as they are not made available to members of the public, getting hold of them can be quite tricky. There are plenty of examples though available on the web and this website about the Philately of Liberia has examples from the Liberian Postal Service.
As for Barbados, this is the second one I've managed to acquire, as I already have the 1984 booklet, but would be happy to get a few more of these, particularly the early ones.
The earlier 1984 booklet was simply a plastic folder with stamps slotted into it, along with a small card saying "XIXth Congress of the Universal Postal Union Hamburg 1984" "With the compliments of The Ministry of Information and Culture Barbados"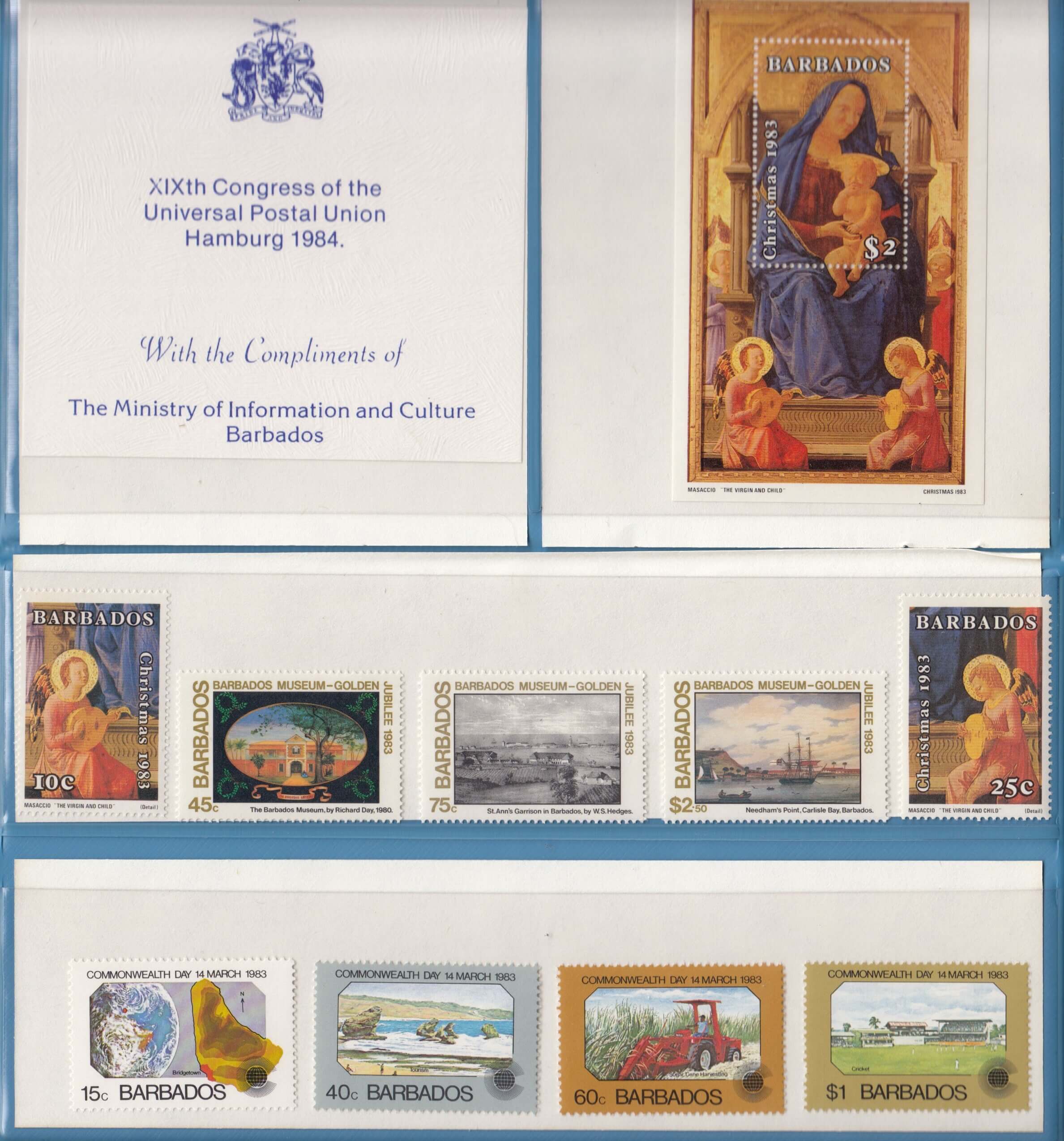 If anyone sees one for sale, please feel free to let me know and I can write it up on this blog?