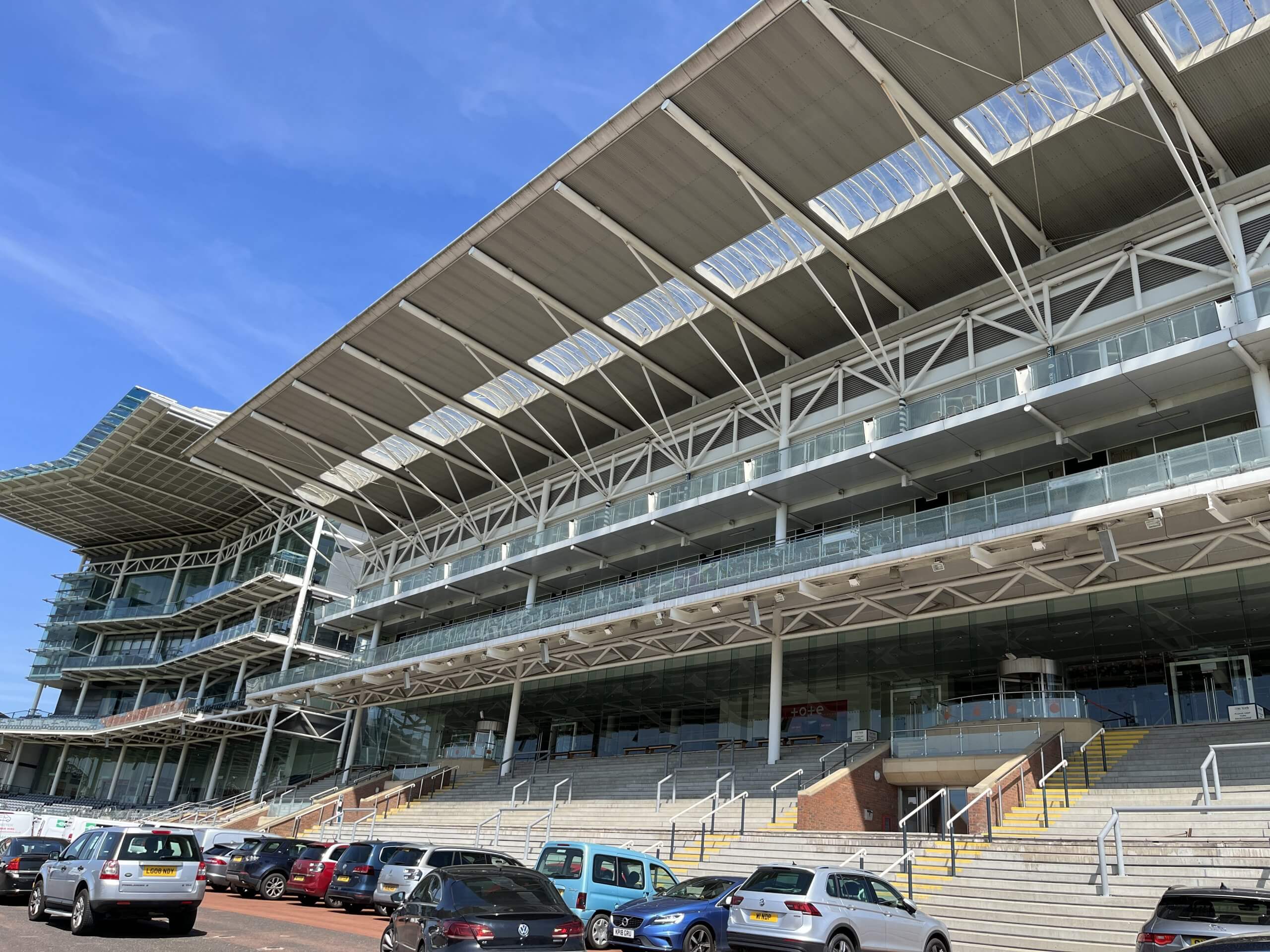 Last weekend was the two day York Stamp & Coin fair, and for the first time, I was able to attend. Held at the Racecourse in the Main Grandstand, the event was buzzing, full of collectors and dealers and lots of familiar faces. More importantly for me, this was an opportunity to meet some dealers who I never see in my part of the country.
First up was a great meet-up with Paul Jones a G.B. Postal history dealer who had some Barbados covers for me to sort through. Whilst we'd been in touch via email over the course of a couple of years, this was the first chance to actually meet face to face. It was wonderful to finally put a face to a name and to sift through the boxes of covers he'd bought with him. Some of them will definitely be featured here in the near future, I am sure. What it did create though was an informal census we are now doing of Registered Mail from the island over a four-year span, from all the offices, based on the material we had available. More of that in another blog post.
Another highlight was that I was able to pick up some perfect postmarks. None were really expensive, but as you can see there's nothing quite like a great Socked On The Nose cancel.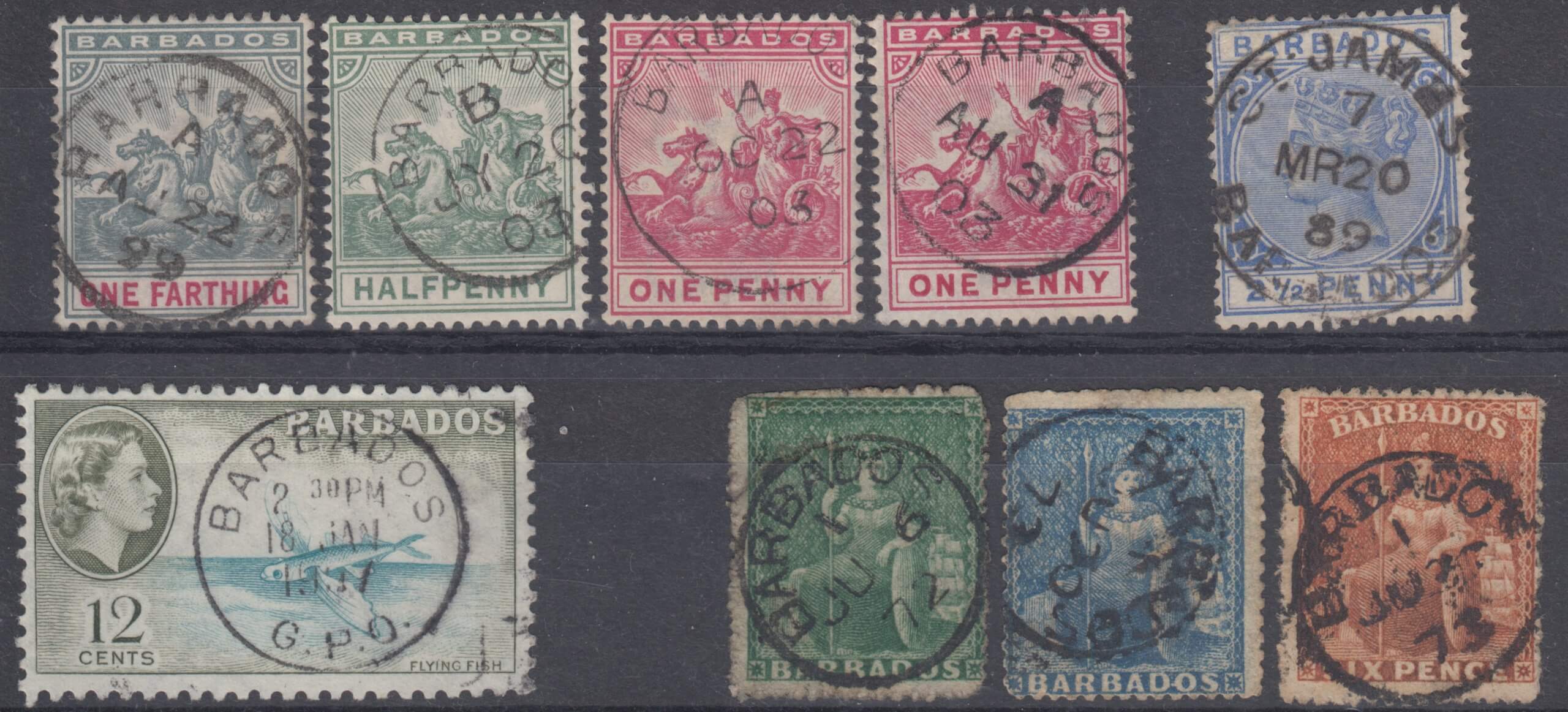 As you can see, nothing rare or startling, but some lovely looking postmarks that will all find a home in my postmark collection. It's also worth noting that on the one penny stamp there are two distinct sizes of cancel and despite them both being 1903, it is clear that though just three months apart, they are both in use. Did their usage overlap? Was one removed from service and the other introduced? These are the sort of questions you can start to answer by collecting clearly dated stamps like these. According to Clarke, Radford, and Cave, the main book on Barbados postmarks, these were both in use at the same time between 1903 and 1905 and are assigned catalogue numbers E7 and E8.
The 1957 postmark isn't unusual, but still nice to have one so clear on the 12c stamp.
This was just part of my haul from the show and in later posts, I'll share some other bits I found, including a cover that has turned out to be a massive bargain!