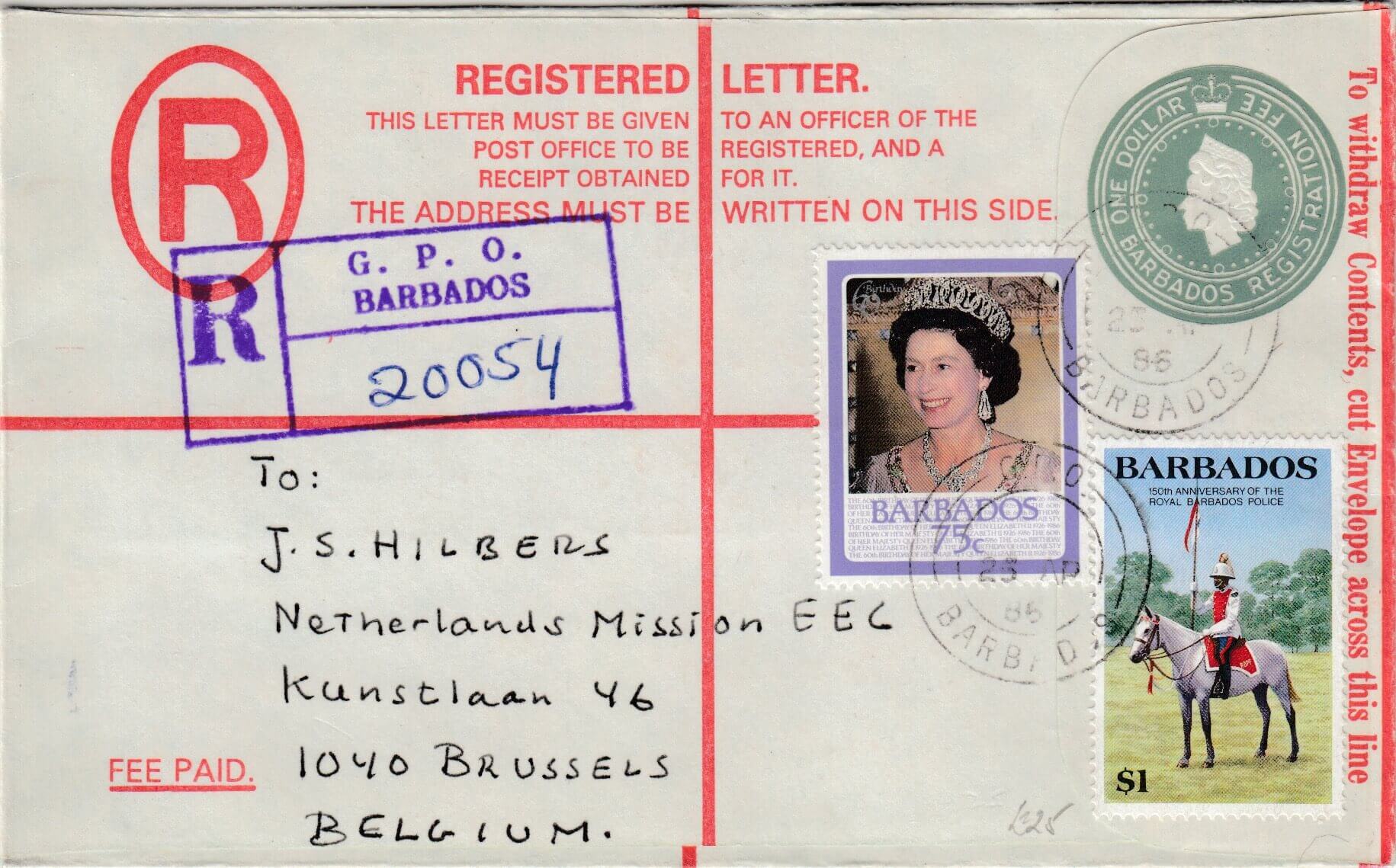 Quite often, I see Registered letters from all over the world just sitting unloved in Dealers boxes at Stamp Fairs. Mostly they are fairly unremarkable and because they are from the 1970's and 1980's there is very little value attached to them.
Oddly though, I think that these will become quite collectable in the near future.
The cover shown here was acquired recently for not a great deal of money but I think it demonstrates quite nicely why these will become collectable.
The cover is a One Dollar pre printed Registered Envelope from the reign of our current Queen, QEII, uprated to pay the additional postage with $1.75 of stamps. The stamps are the $1 Mounted Policeman, SG792 (released in November 1985) and a 75c stamp SG813, (released 21st April 1986) celebrating the 60th Birthday of Queen Elizabeth II, showing her at a banquet in Sao Paolo Brazil. As the cover is dated 25th April 1986, what we have is a pair of stamps being used within the correct timeframe and tied to an envelope that travelled to Belgium.
Now, Belgium is not a common destination from Barbados which makes this more interesting but add to this the fact that the 75c stamp had only been issued four days earlier and it makes it a lovely contemporary record.
Do you see many of these around? Do you have any in your collection? Try looking for them next time you are at a fair and you will soon realise how hard they are to find.