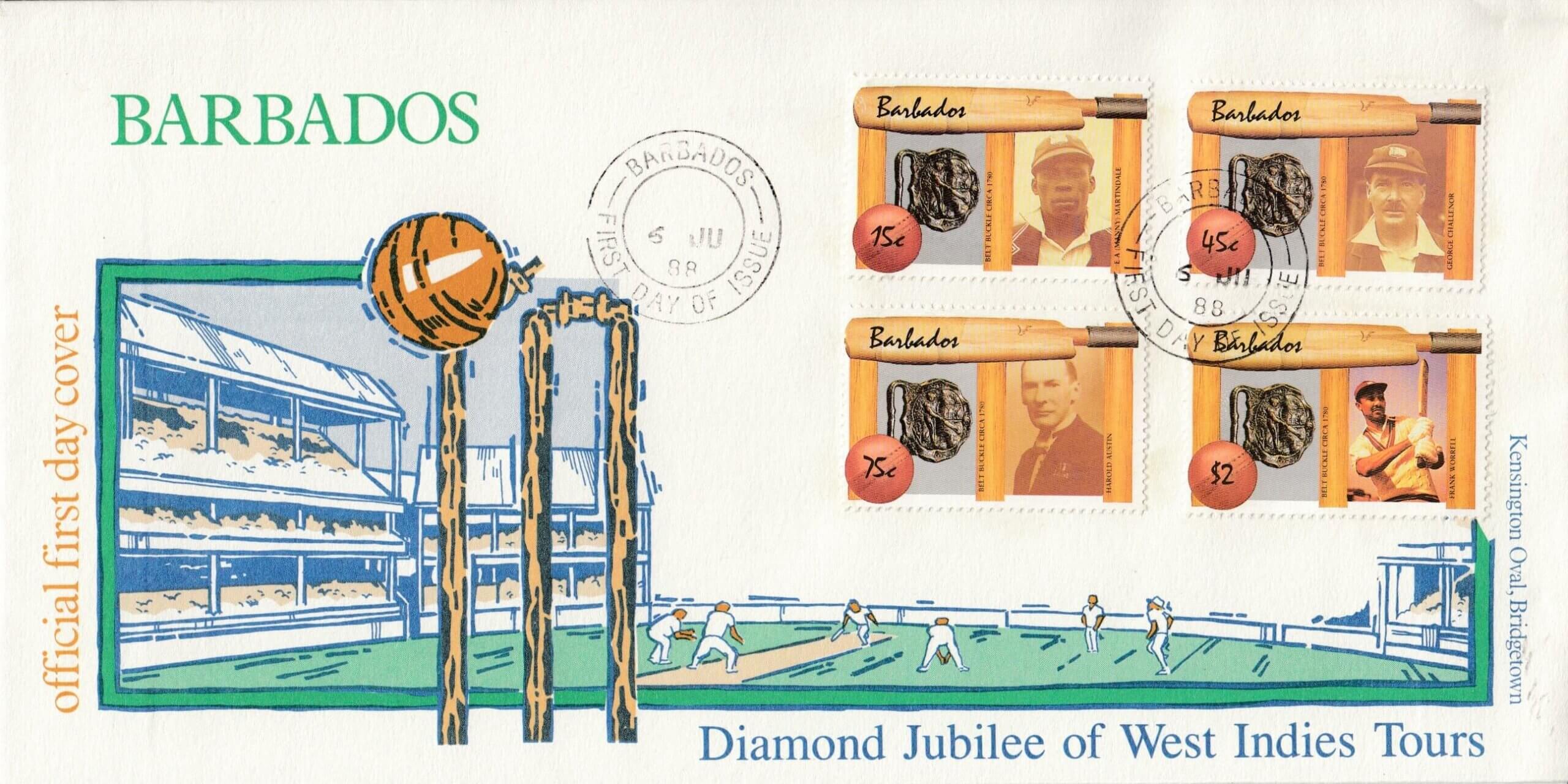 Back in 1988,  the Barbados Philatelic Bureau was set to release a series of five stamps celebrating famous Barbadian cricketers.
Of course, this was totally in line with the issuing policy which was to celebrate the cultural achievements of the island, cricket being just one of the areas in which they excelled.
The set of five stamps were duly released on June 6th 1988 but shortly after, an error was spotted.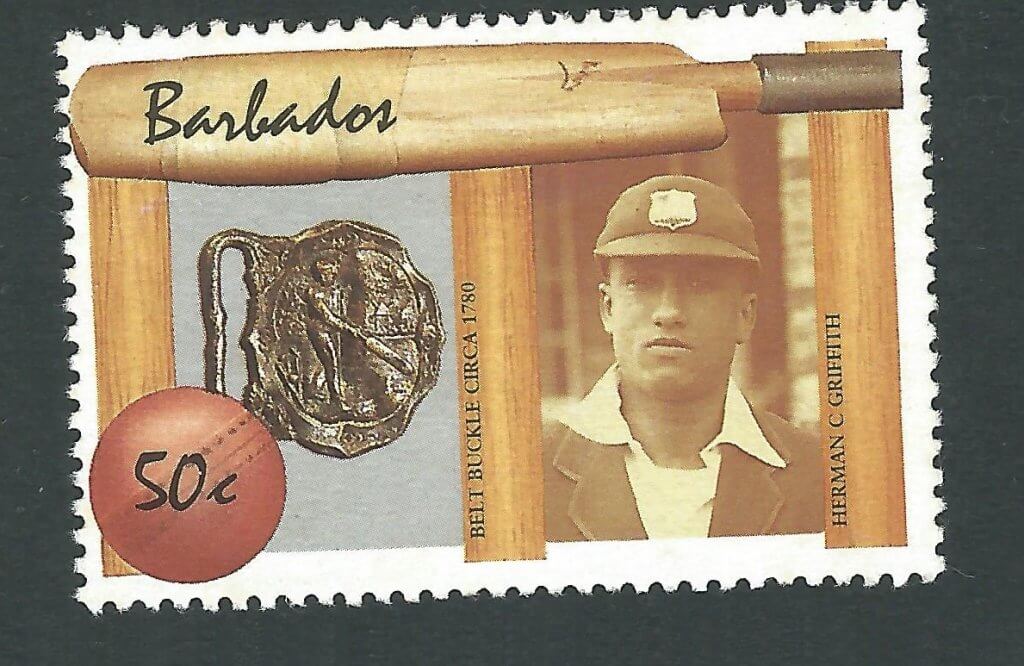 The note in the Stanley Gibbons catalogue says
"As originally prepared the 50c, inscribed "Herman C Griffith", showed the portrait of another Barbadian cricketer, E.Lawson Bartlett, to error. The mistake was noticed two days prior to issue and the 50c. was delayed until 11th July whilst supplies showing the correct portrait were printed. The instructions to withdraw the stamps with the Bartlett portrait, no 856a, failed to reach the Parcel Post Department in time and, it is reported, 101 examples were sold in the normal course of business before the, belated, notification was received."
With the stamps already released to the public, the Bureau had no option but to go ahead and create FDC's with the correct release date of 6th June on them, but every cover features just four cricketers, not five.
The fifth stamps finally got its own FDC the following month on 11th July 1988. To date, I've yet to see a copy and no one I know collecting Barbados has a copy either.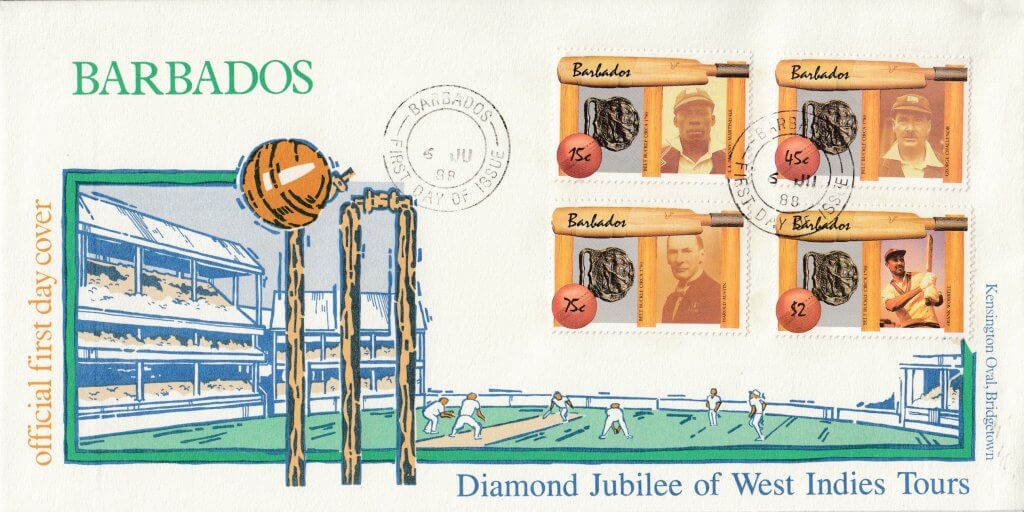 This cover is unusual because it highlights a time when technology didn't impact on the days to day running of the General Post Office and notices to withdraw stamps, such as this one, was typed and distributed.
The story gets even better when you start to ask people about who spotted and bought the 101 stamps.
One dealer I spoke to assured me that one of the Bayleys' found them, bought the whole sheet (or what remained) and thereby cornered the market. Another contact of mine assures me that someone he knows in America was on holiday on the island at the time it occurred and happened to pop in and pick them up himself.
Given this was over 30 years ago I'm not sure the true story will ever come to light, unless it is already documented somewhere else. All I can find is a story in the British West Indies Study Circle Magazine #148 from March 1991 which I reproduce below, that explains how the error occurred;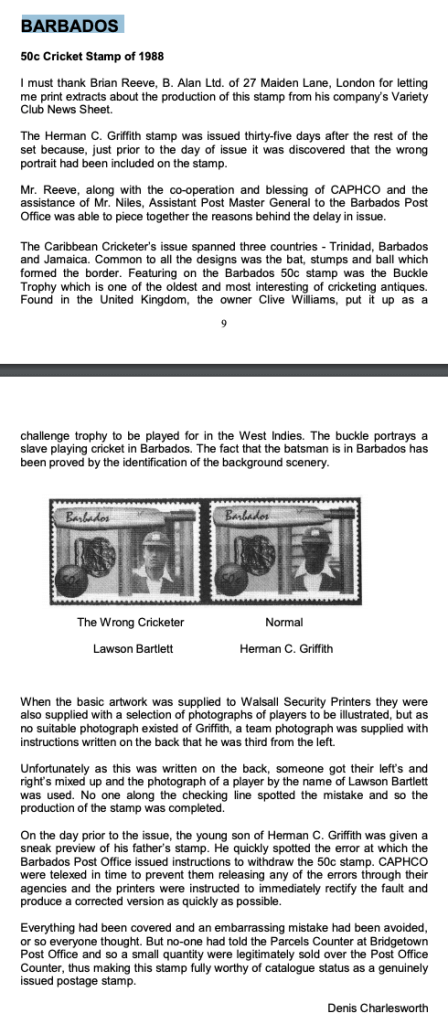 Does anyone else have story about how these stamps were acquired and how bought them?