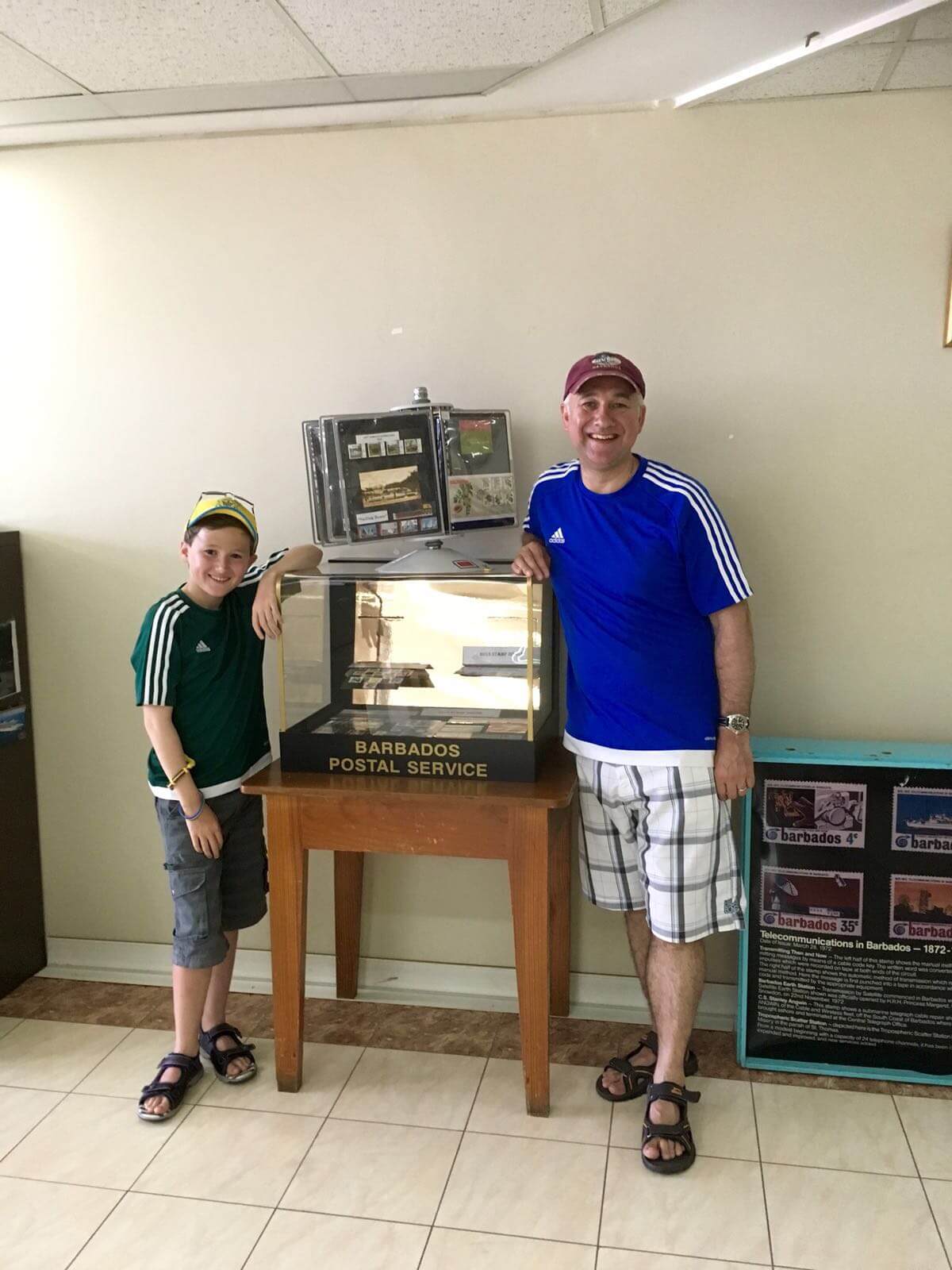 Well, no visit to the island of Barbados is complete for any collector without a visit to the Philatelic Bureau in Bridgetown and so earlier this week we set off to visit the team who support all us Barbados stamp collectors.
As always, we got a tremendous welcome and the team couldn't have been more attentive. We needed to purchase some specific items to fill gaps in the collection and also to get some cricket related gifts for a few friends so with all the chatting about bits and pieces we must have taken up over an hour of their time. Honestly, they couldn't have been kinder.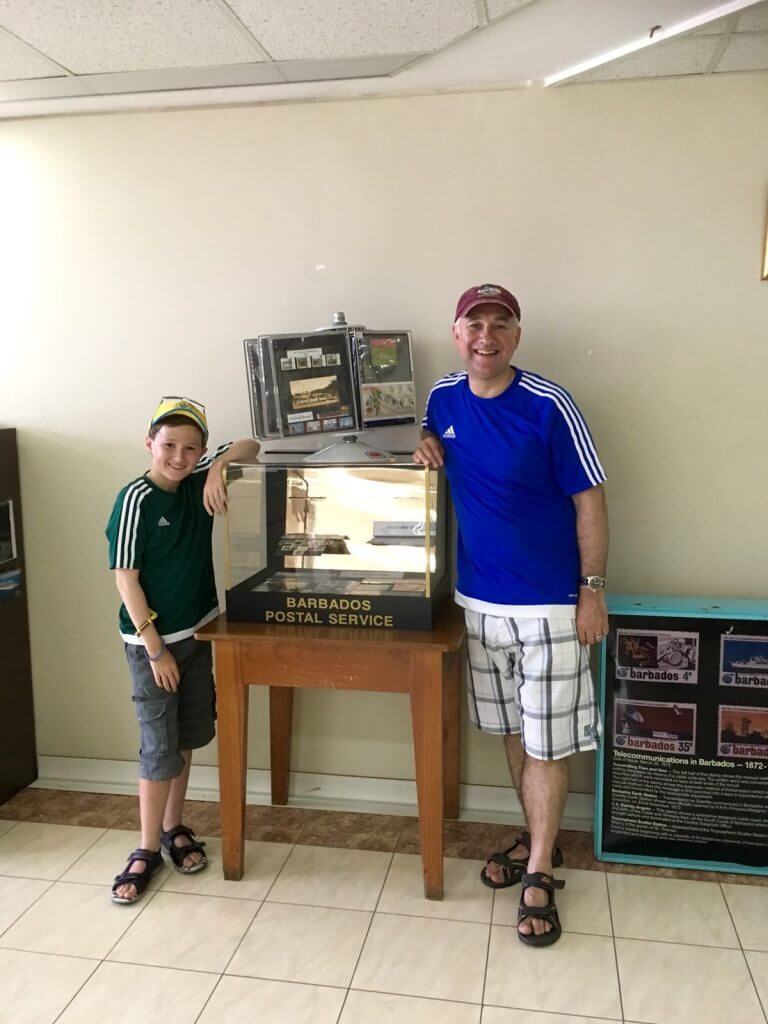 One of the amazing things about the bureau is that they keep displays of a number of the older issues, so you can still see the definitives from the 1980's displayed on the wall and to my right in the photograph the Telecommunications issue from the 1970's! The carousel between my son and I contains all the most recent items issued over the past five years. As many of you will know, the issuing policy is so conservative with usually no more than four issues a year, that it takes some time to fill the entire carousel!
We talked about the new issues that are due this year and with it being the 50th Anniversary of Independence this November, there is quite a buzz about this new series. As well as the new set celebrating 50 years, there will be one on Centenarians of Barbados, Landships in Barbados and a second series of Chattel Houses in Barbados.
The visit concluded with my son making a small contribution to the collectors box they keep in the bureau. If you are ever there don't forget to take all your spares as when they get visits from local schools they give away stamps to encourage the next generation of collectors. Any and all stamps would be greatly appreciated by the hard working team.
So, all that now needs to happen is for me to find another excuse to escape from sunbathing and head to the bureau once again before we leave the island!