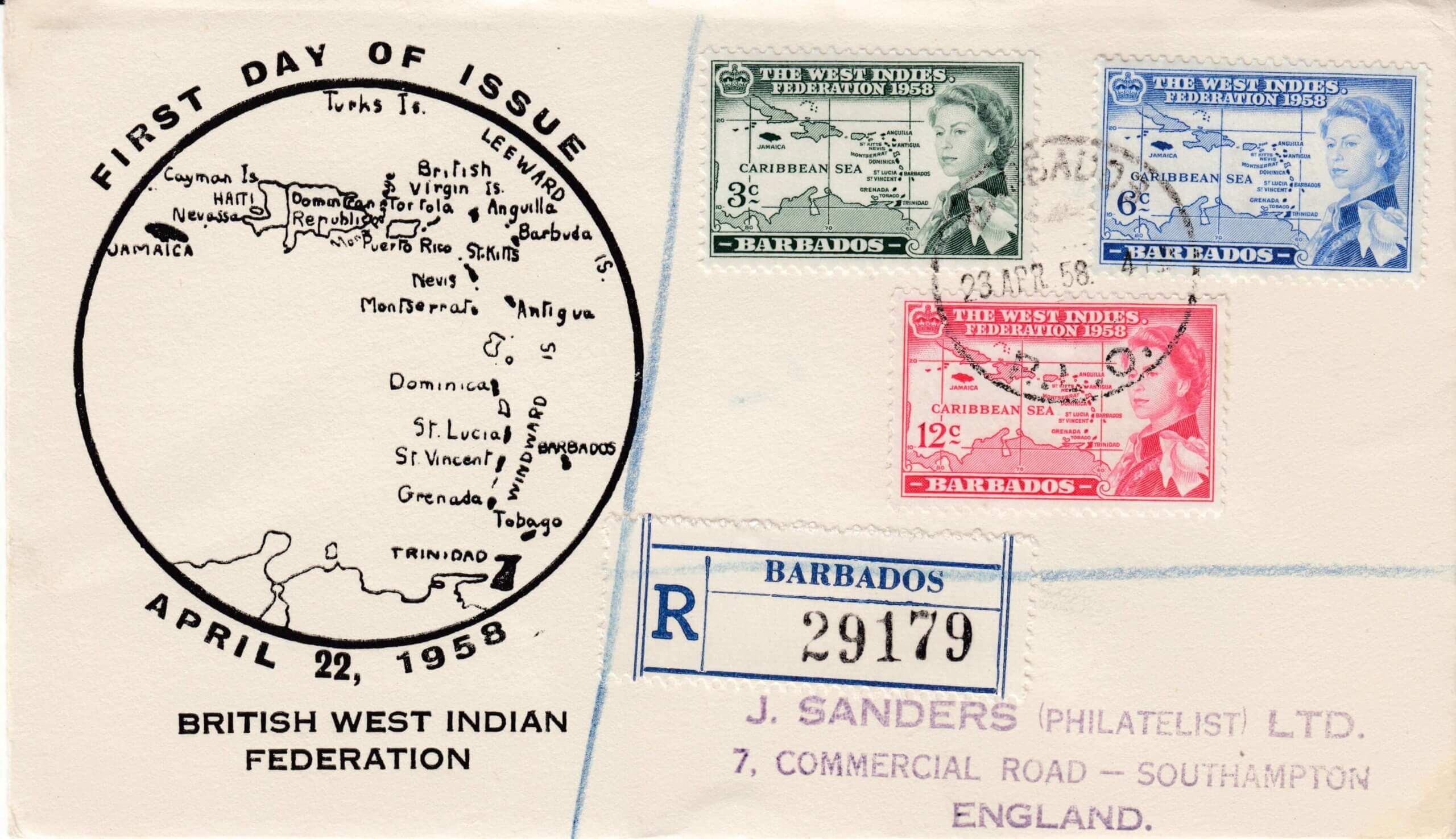 At a recent stamp fair I was just about to leave when a dealers box caught my eye. Sitting on the top was a packet marked up at £5 in which I could see a Barbados cover on the top of the pile.
I diverted back into the hall to take a closer look and very quickly parted with the required sum to take these beauties home.
The item was a set of Minkus pages, designed to house first day covers and in this case it was the complete set of ten matching First day covers of the British West Indies Federation stamps, postmarked 22nd and 23rd April 1958, celebrating a short lived period in West indies history.
The matching covers were all addressed to 'J Sanders (Philatelist) Ltd' in Southampton and each one had been postmarked in the country that issued them.
The covers were from, in alphabetical order;
Antigua
Barbados
Dominica
Grenada
Jamaica
Montserrat
St Kitts
St Lucia
St Vincent
Trinidad
Here they are on their leaves as I found them in the dealers box;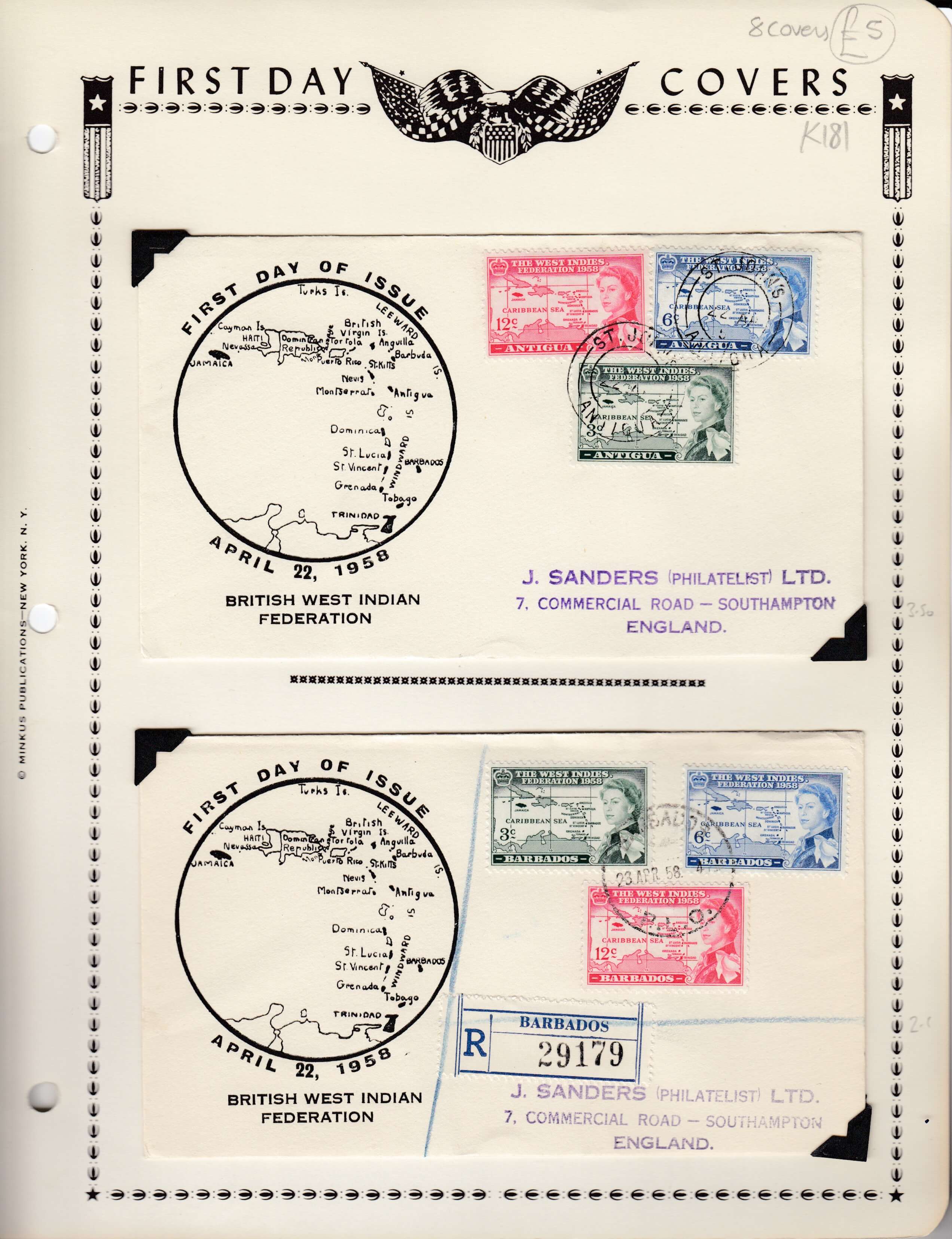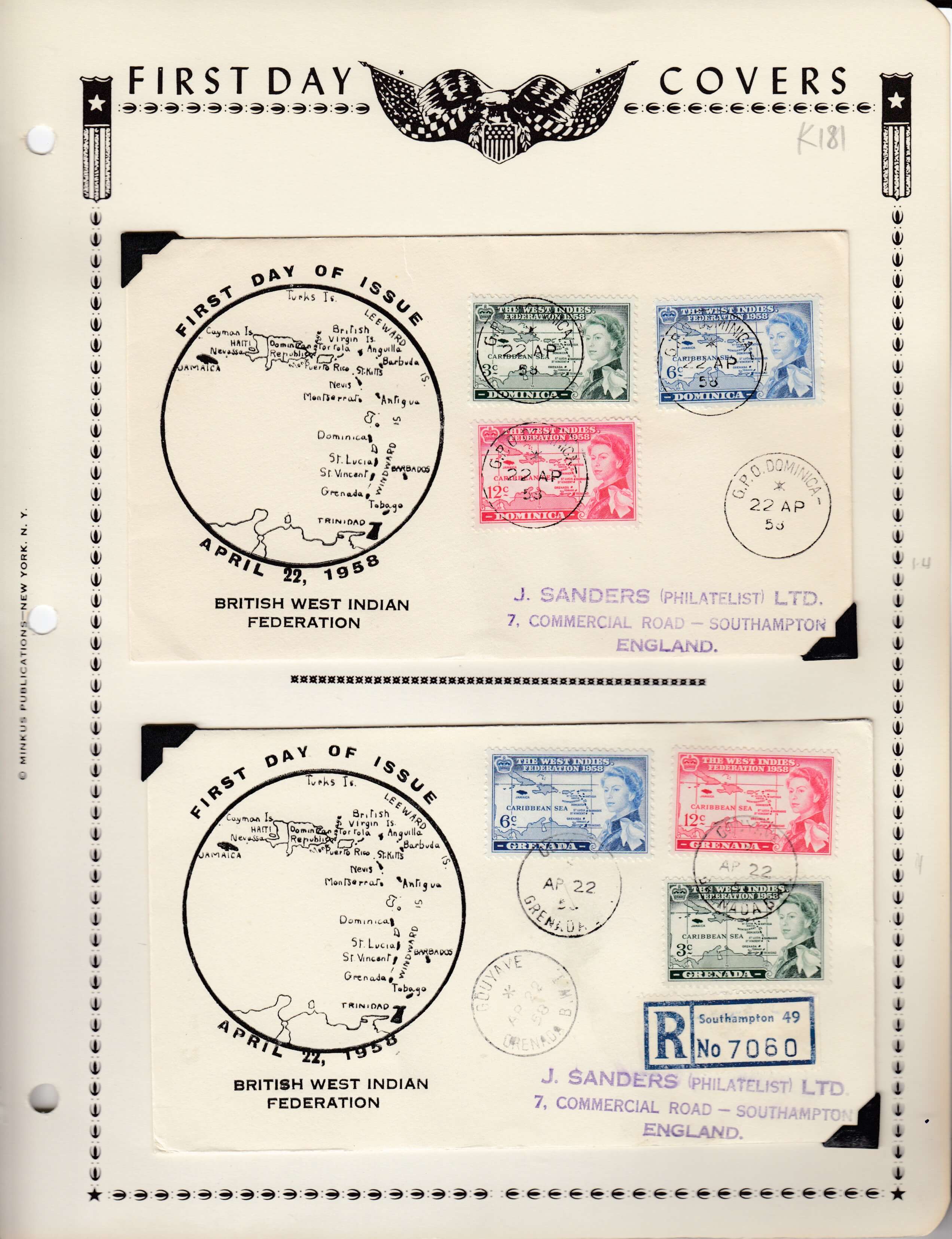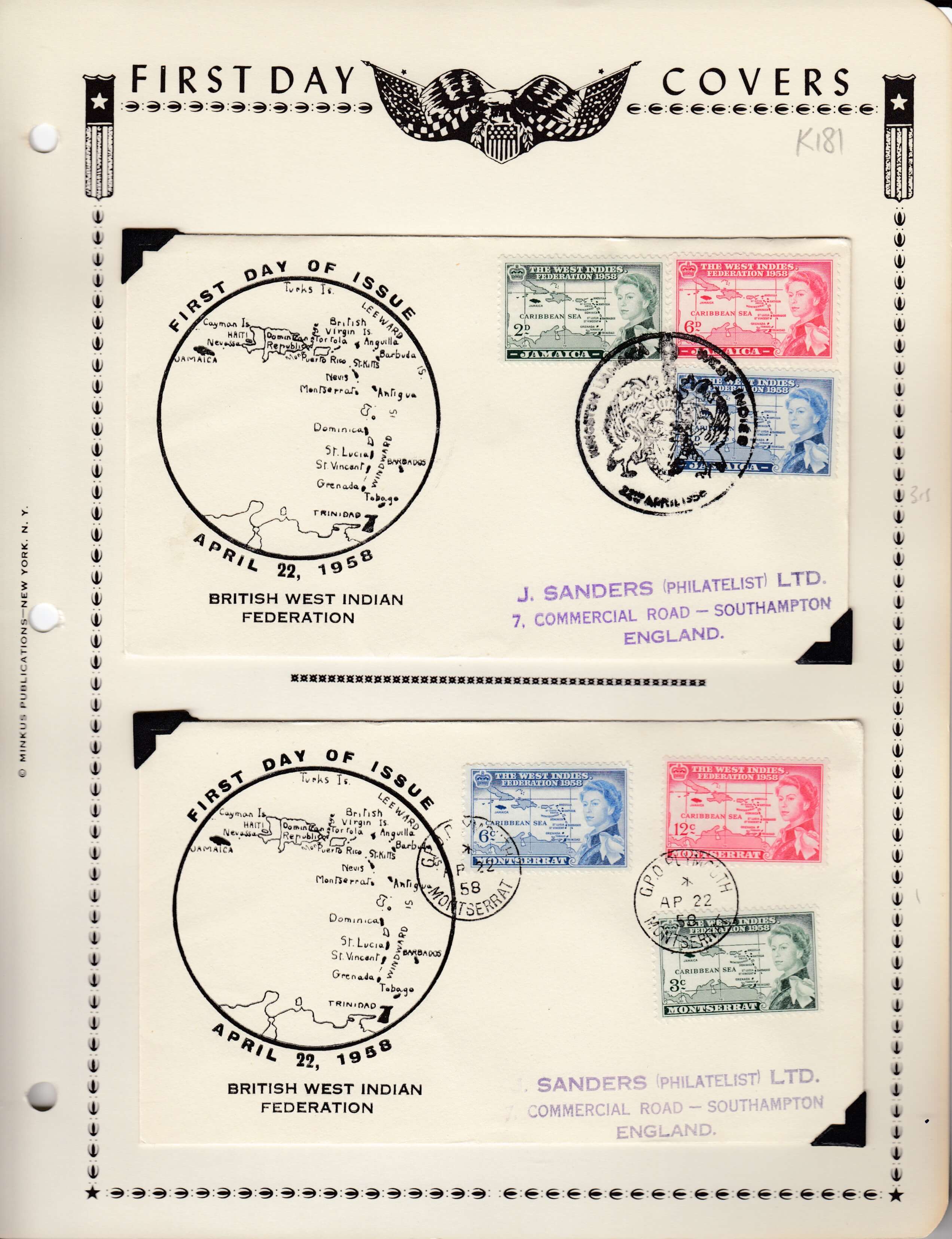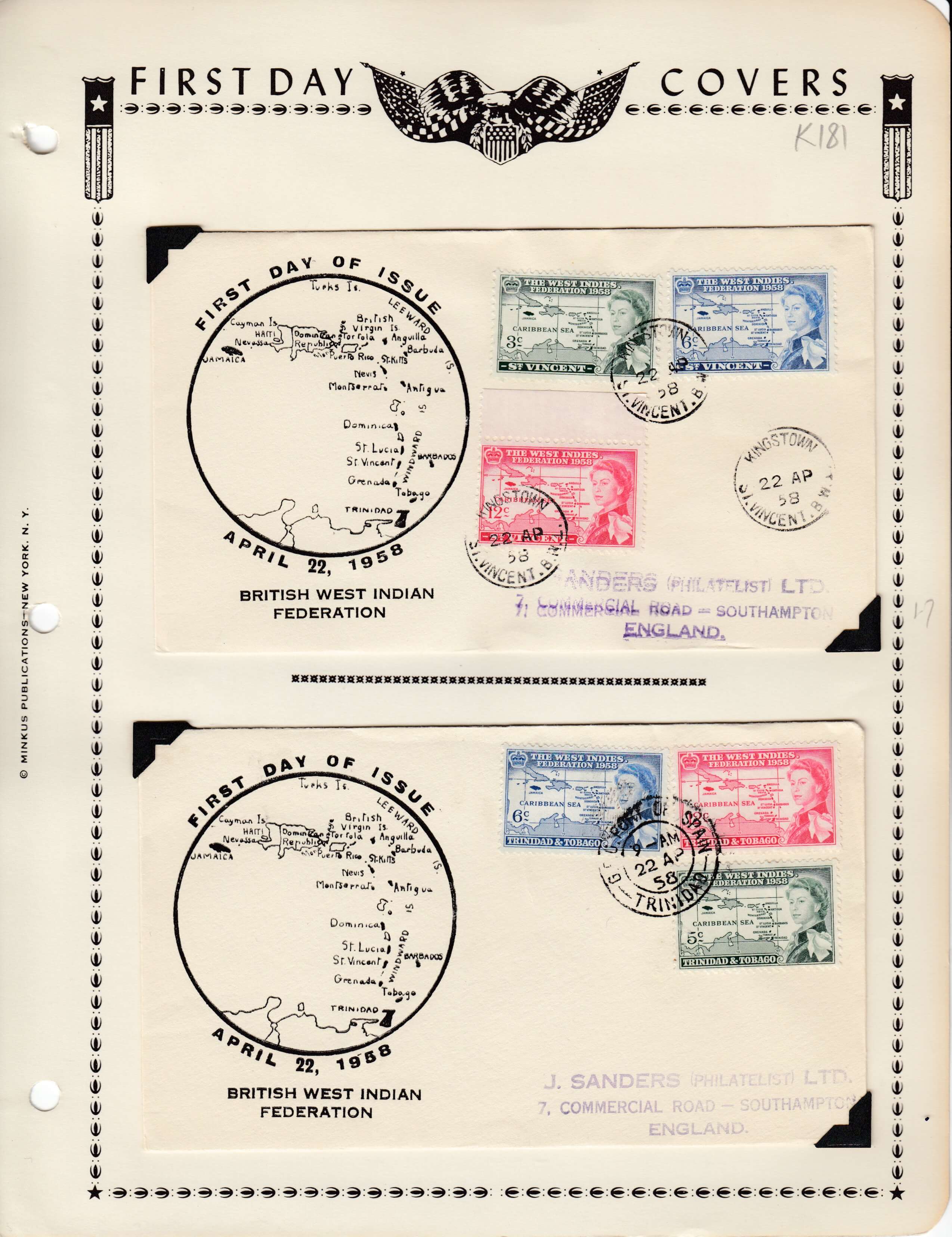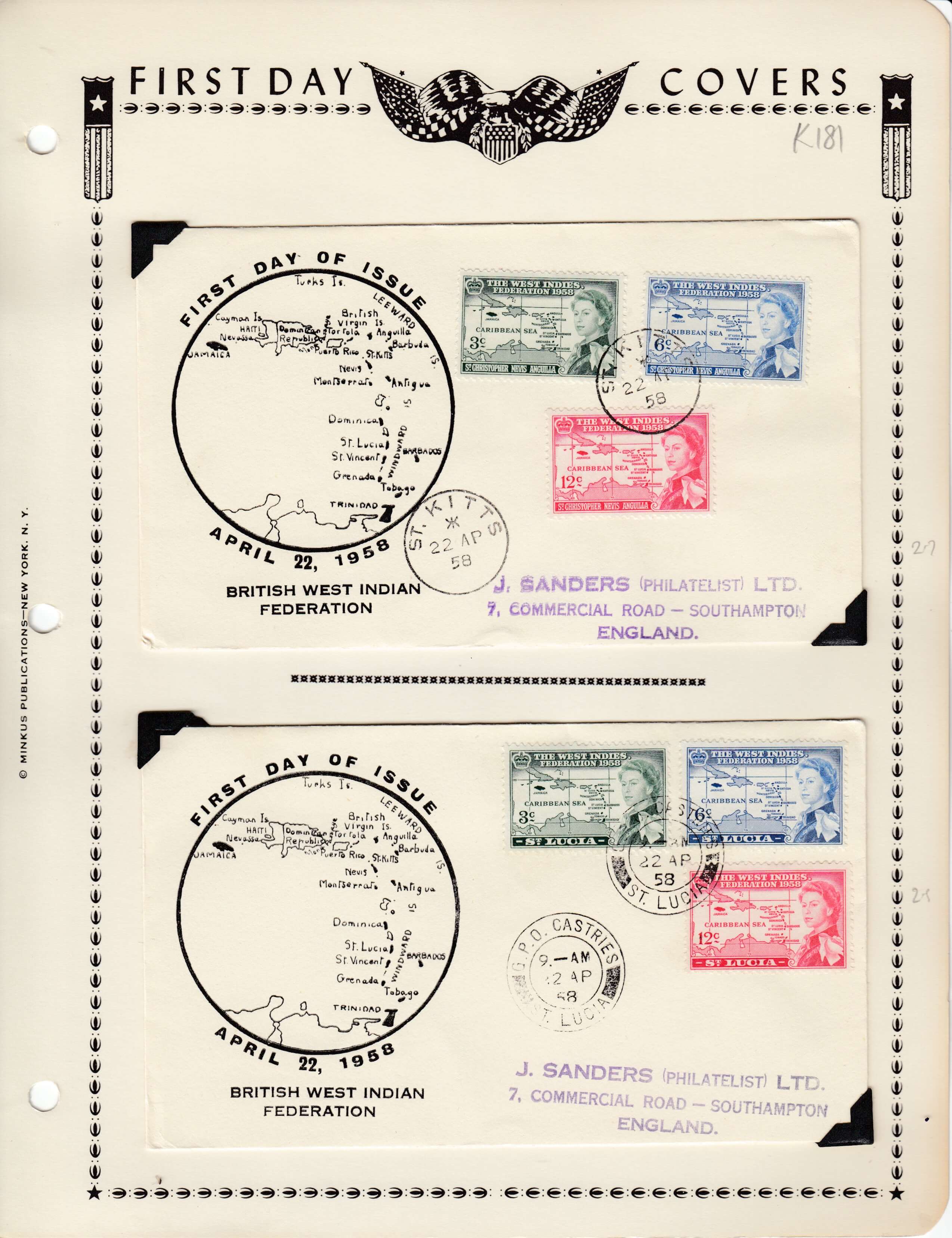 The Federation was established by the British Caribbean Federation Act of 1956 with the aim of establishing a political union among its members and came into being on 3 January 1958, but by 31 May 1962 it had collapsed due to political infighting.
The expressed intention of the Federation was to create a political unit that would become independent from Britain as a single state
In what might seem a strange parallel, particularly with the recent Brexit vote here in the UK, the straw that finally broke the federation was the unwillingness of National Governments to relinquish power to a single centralised Federal Government.
History continually shows us that faced with a loss of local power, people all over the world react in the same way and do what is needed to protect their own self interests first.
So by 1962 the whole project was dead after Jamaica pulled out, following a referendum.
It also led to the now famous statement of Dr Eric Williams, the then Premier of Trinidad and Tobago who said;
one from ten leaves nought
referring to the withdrawal of Jamaica and signifying and justifying his decision to withdraw Trinidad and Tobago from the Federal arrangement a short while later.
For more information on this slice of West Indies History you can visit Wikipedia, Caricom.org, or Black History Month.