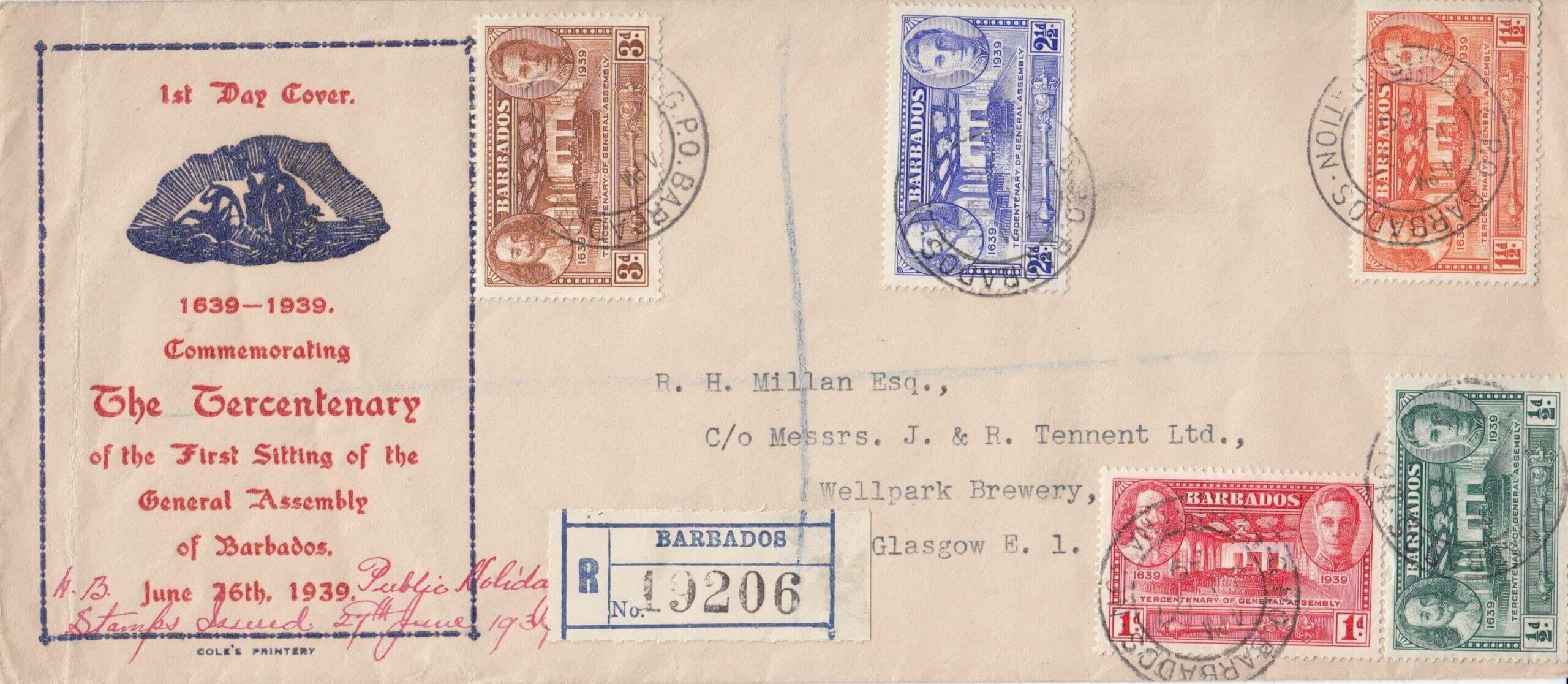 For many years I have been left wondering about a particular discrepancy in the Stanley Gibbons Windward Islands and Barbados catalogue.
I've always wondered why the Tercentenary of General Assembly stamps (SG257-261) were issued on a Tuesday 27th June, 1939 when all the First Day Covers I have ever seen for this issue are dated 26th June 1939. The cancels always say 27th so why are the dates different?
Someone clearly went to a lot of trouble to print up a whole batch of really well designed covers, just to service this First Day Cover issue but why would they get the date wrong and if they did, why wasn't it spotted earlier?
The answer has arrived this week in the form of a cover I managed to purchase online, which whilst identical to many others I already have, it differs in one respect. Someone has annotated it with a clue as to why the dates differ.

As you can see from the image above, the sender has written in a neat flowing script that June 26th 1939 was a Public Holiday on Barbados and tis would have meant that the Post Offices were all closed. So the new issue could only go ahead the following day when they reopened which now explains why the dates on the envelopes never match the date of cancellation.
I'm really pleased to have been able to find this cover as it finally solves the puzzle that had been bothering me for years! In addition to which I noticed, only after it had arrived, that it was sent to Tennents Brewery in Glasgow which to Glaswegians is quite a famous address!