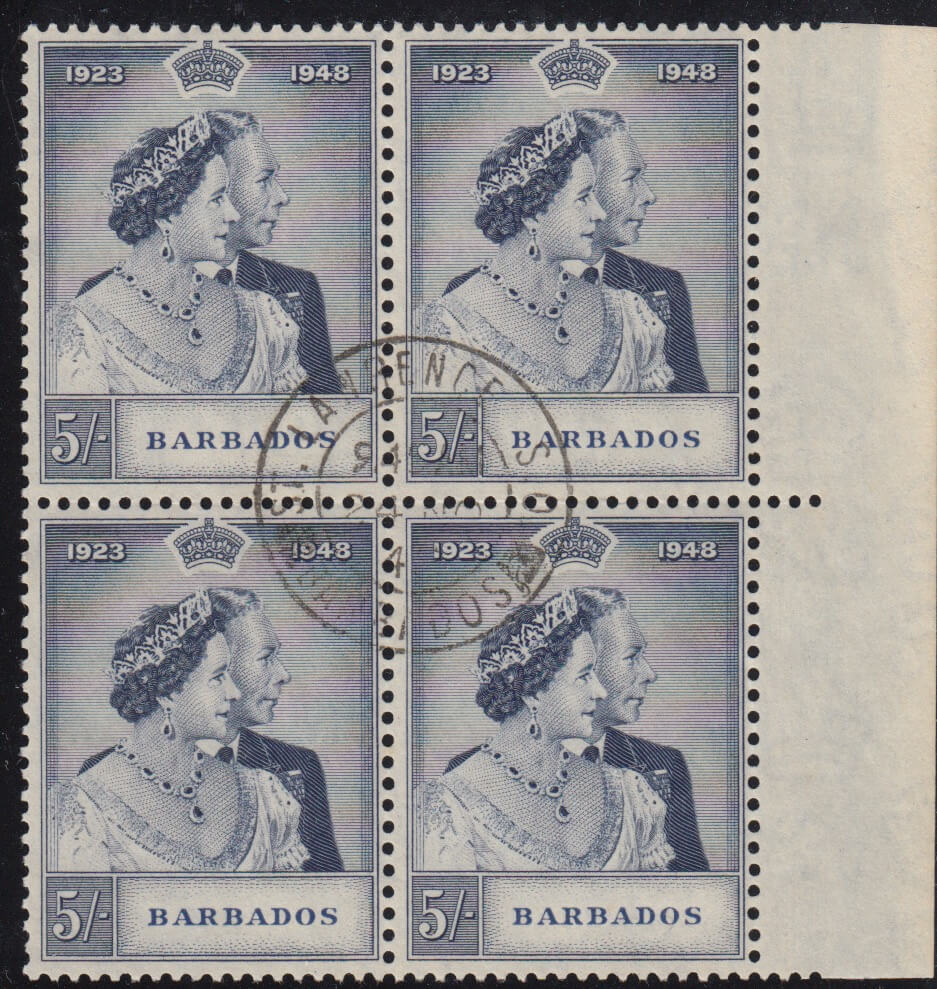 I'm always on the lookout for something unusual and these seemed to fit the bill. Purchased from the stock of the late Keith Bayley these are a matching pair of Royal Silver Wedding blocks of four, cancelled on 24th November 1948 which was the first day of issue for these stamps.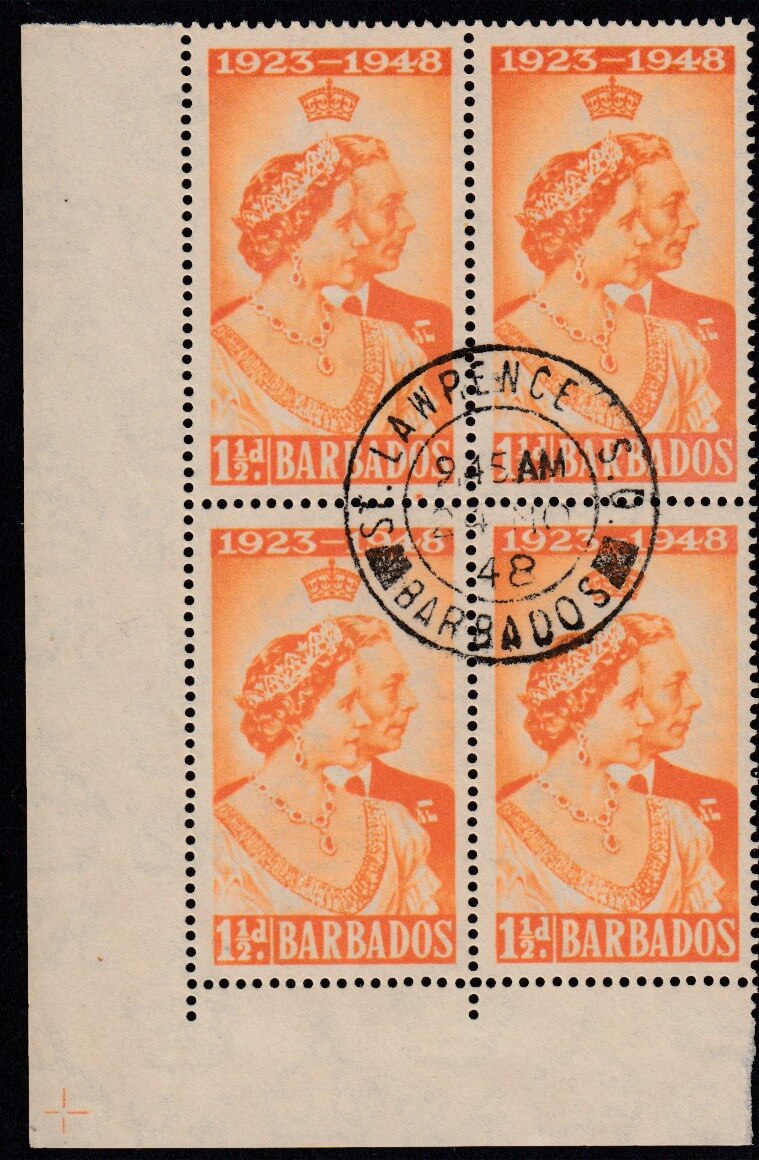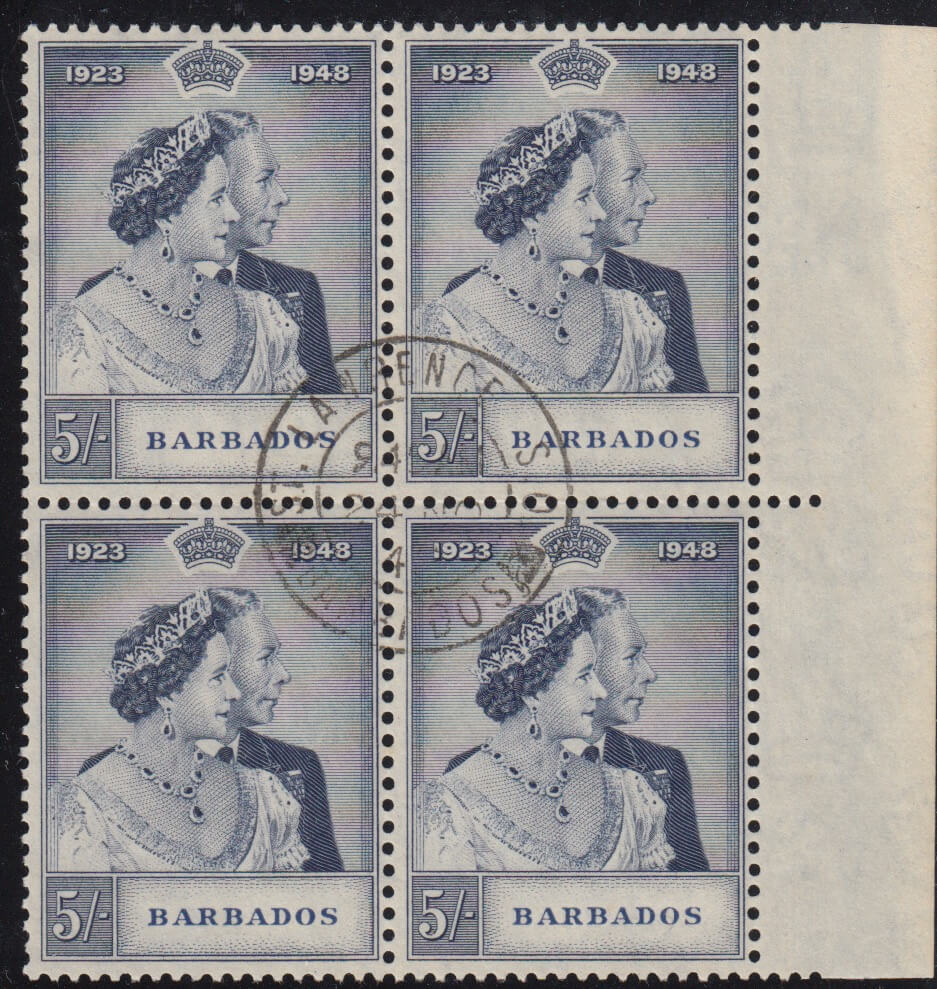 Not only were these two carefully cancelled on the first day of issue but they were also cancelled at the St Lawrence Sorting Office which was closed in 1973. The design features the profiles of King George VI and Queen Elizabeth, the present Queen's mother and formed part of an omnibus set issued across a number of Commonwealth countries.
I've never seen blocks of four like these, especially with a first day cancel, so items like this definitely find a way into the collection! And next year these will have been around for 80 years and I have to say they are looking good after all that time!