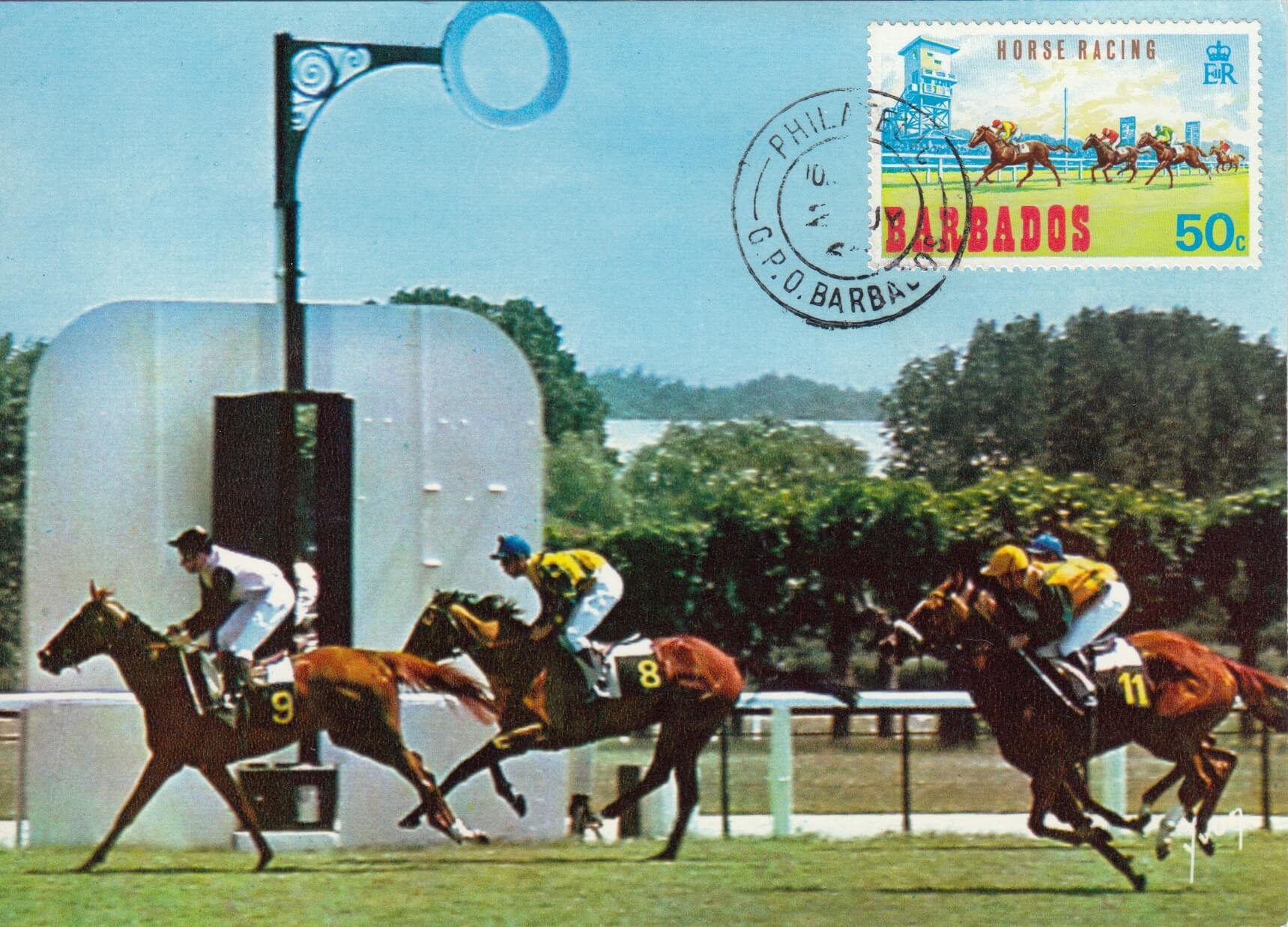 Earlier this year, these cards came into my possession as part of an auction lot and I was quite surprised, as I've never seen anything like these before or since.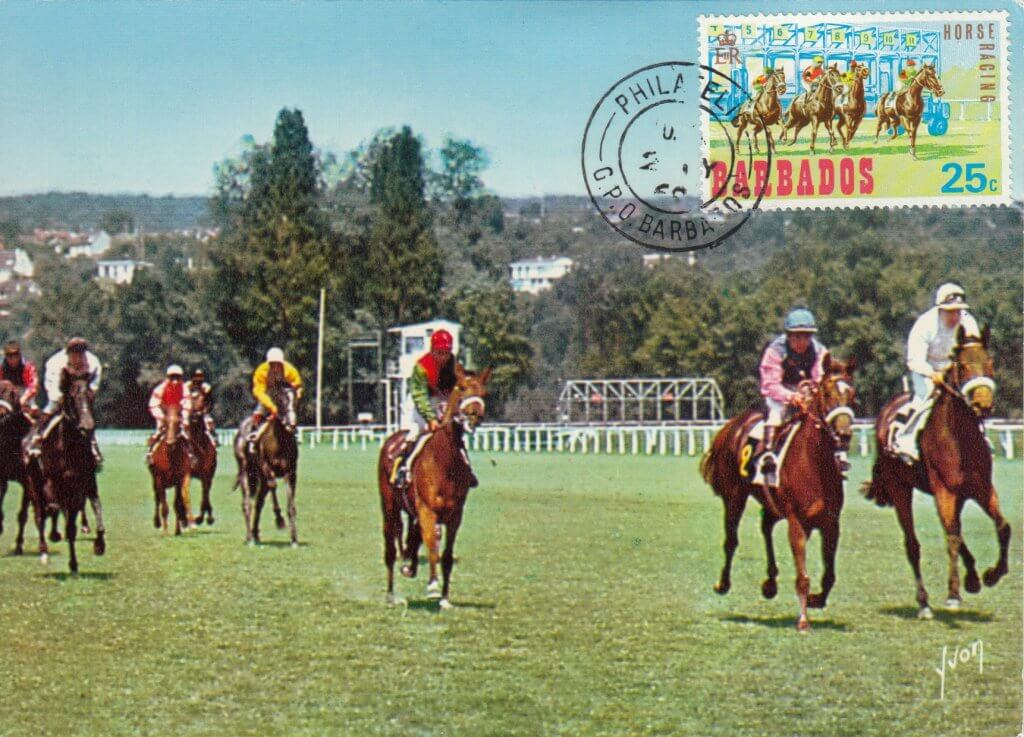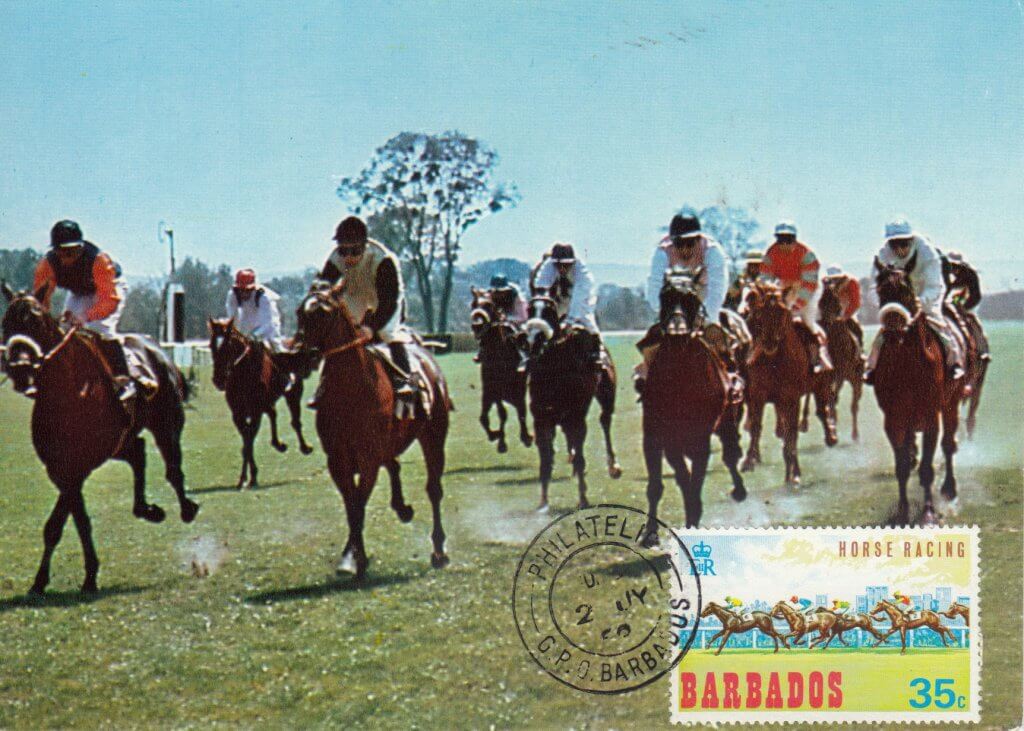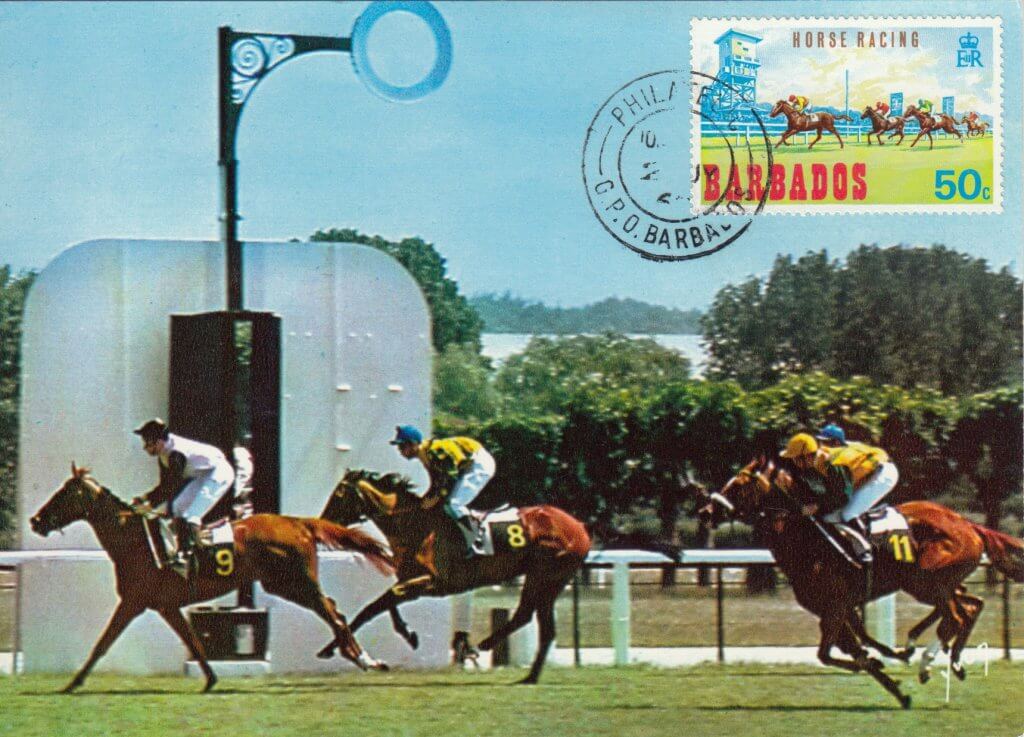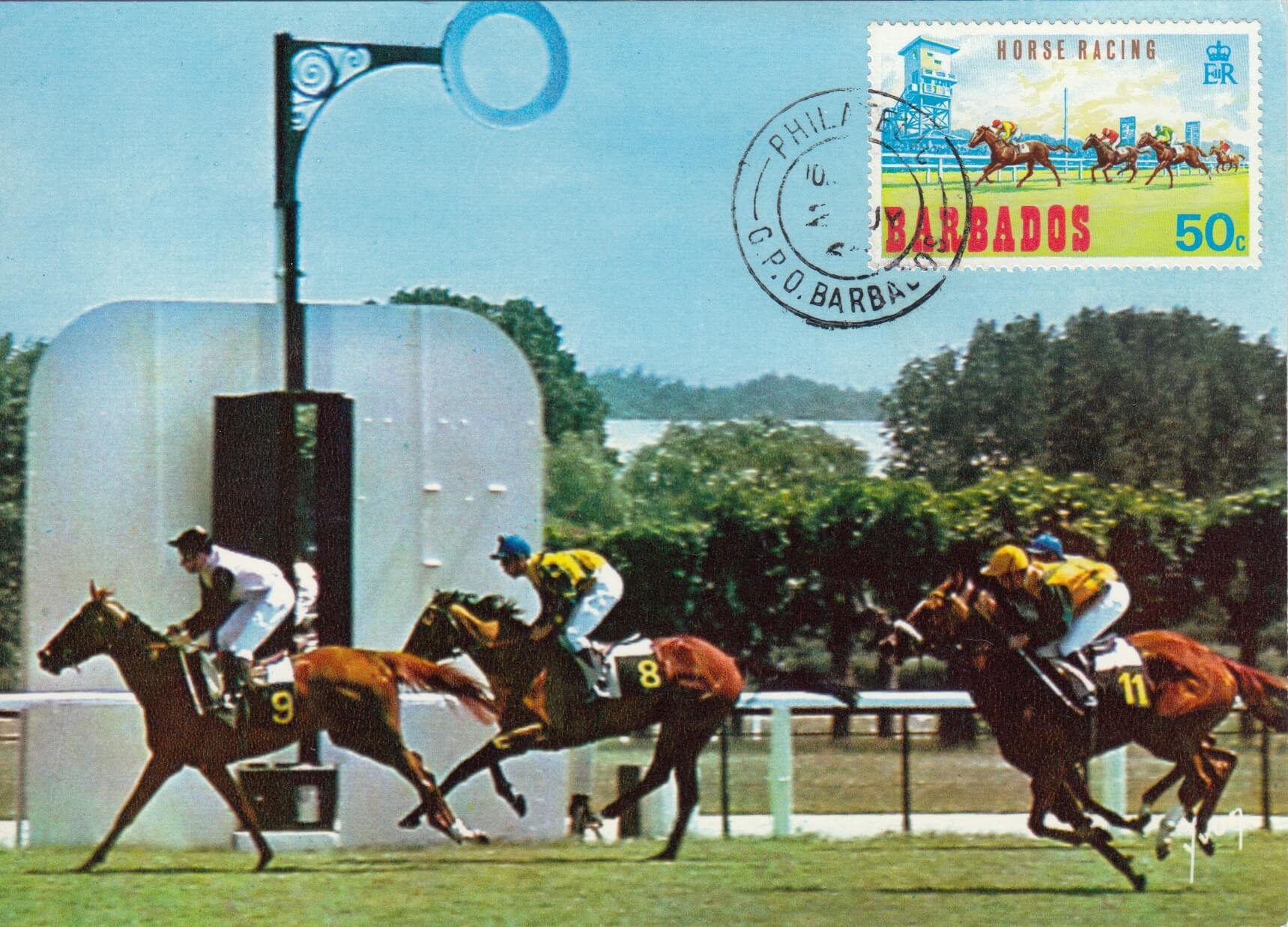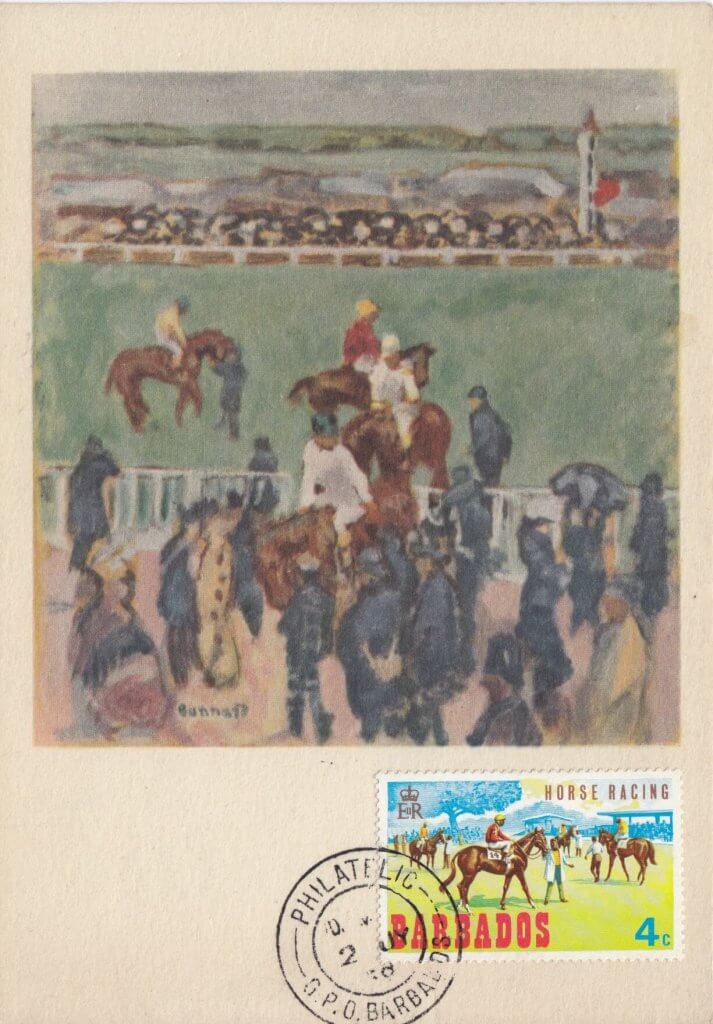 The 1960s and early '70s was a boom era for philately and there were lots of collectors for a wide range of material.
Barbados was no exception, which partly explains why catalogue prices on the material from this era are relatively modest.
But despite the proliferation of stamps, mini sheets and first day covers from this era, I've never actually seen cards like these.
Issued on 20th March 1969, most of the FDC's I've seen available on the market have a St Thomas cancel, yet these cards all have a 'Philatelic' cancel on 2nd July 1969, some days after the release, suggesting that they are commemorative or souvenir rather than first day cards.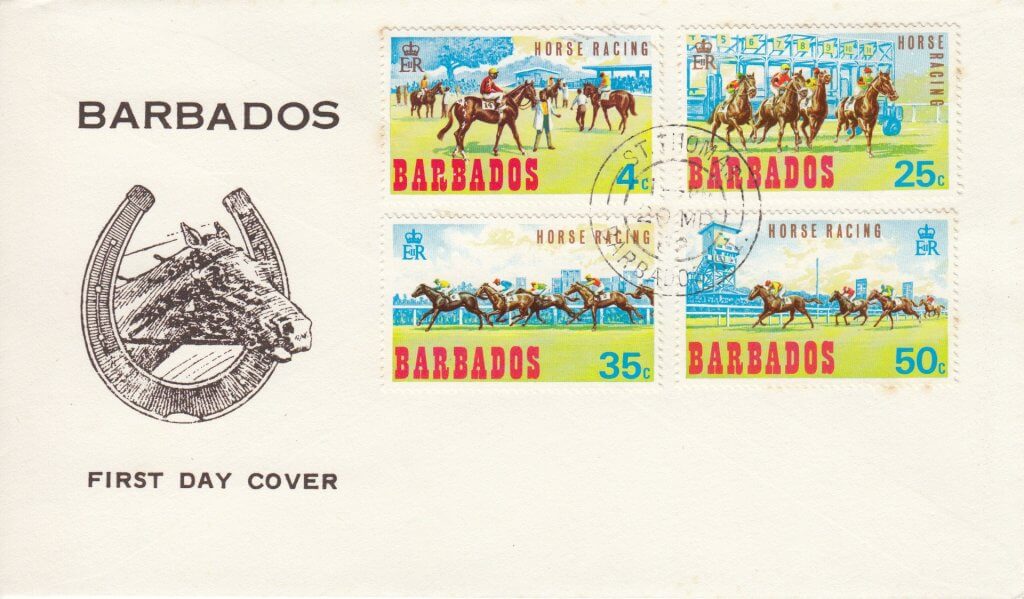 Given that there are no racing tracks in St Thomas, with the Garrison Savannah track being in St Michael, just outside Bridgetown, it's not immediately clear why the official FDC's would be cancelled with a different parish.
Anyway, the cards, as you can see, are quite lovely, depicting a variety of horse racing scenes.
The stamps and cancels are on the face of the cards, with three showing photographs of racing scenes and the final one, what appears to be an impressionist watercolour. The card is actually derived from the post-impressionist oil painting by Pierre Bonnard entitled At the Races, Longchamps.
The stamps are from the Horse Racing set of 1969 and are SG381-384. There was also a minisheet which was SGMS385
At first glance, you might be forgiven for thinking that the stamps were designed from the pictures as there is a fleeting similarity between the two, but the cards were printed in France and depict, as far as I can see, French racing scenes. They are definitely not photographed on Barbados as the foliage is all wrong!
Anyway, if anyone has any more information on these cards then feel free to leave a comment in the box below.