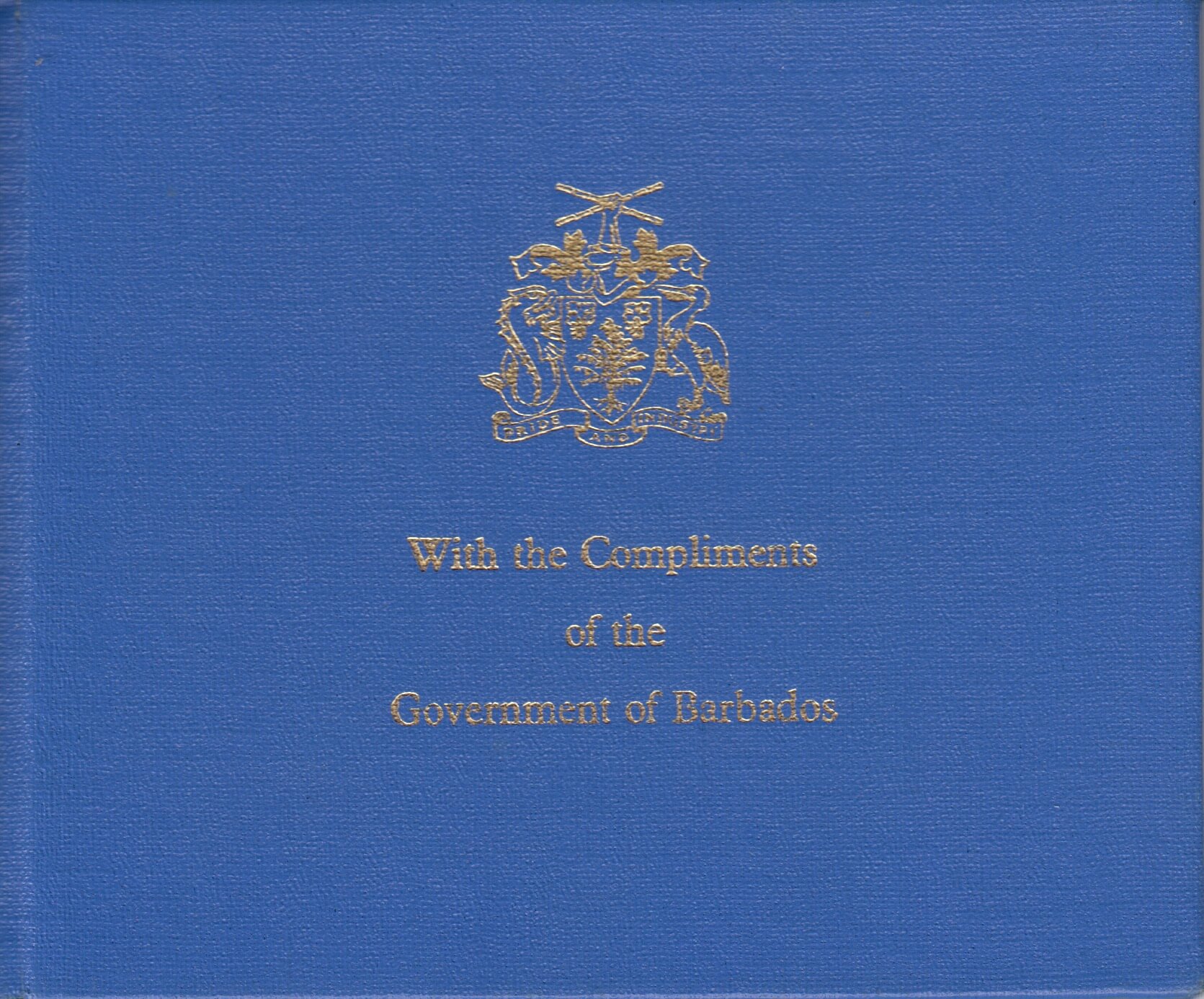 Every now and again something comes my way which just has to find a home in the collection.
This item was in an auction lot and as I had never seen one before I just had to grab it. The item appears to be a gift, issued by the Government of Barbados in 1966 to celebrate the island gaining its independence. The front cover has the national crest and is embossed with the words "With the Compliments of the Government of Barbados" and looks like this;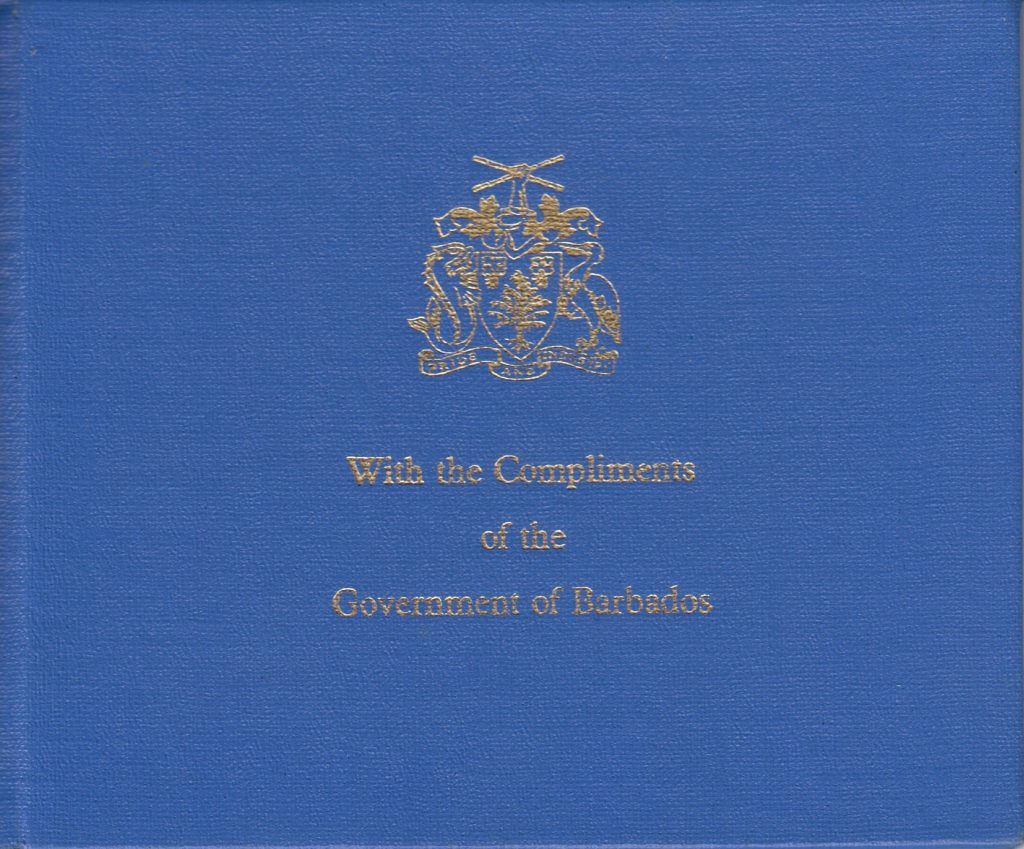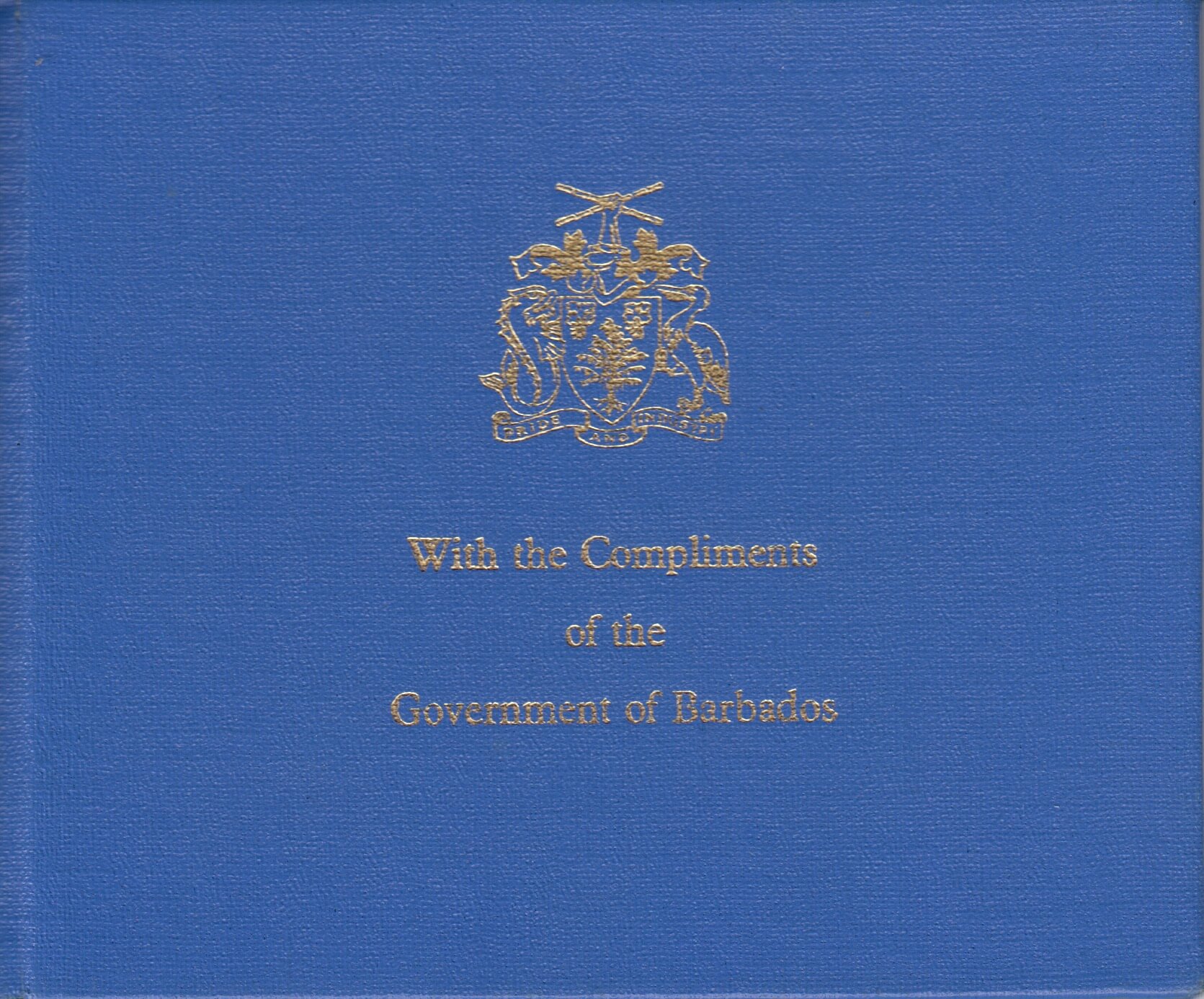 Inside the front cover there is a further inscription which reads "Commemorating Barbados Attainment of Independence 30th November, 1966″.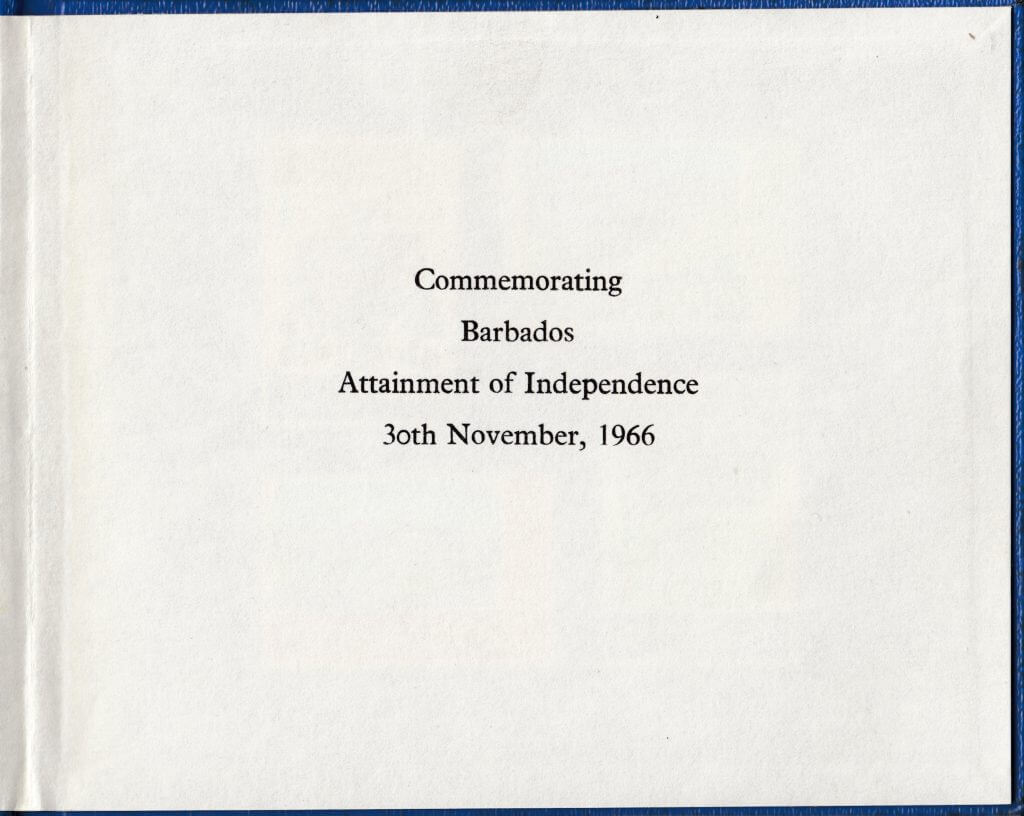 After that the only thing in the book is the four Independence stamps, mounted on a black background and protected by translucent interleaving.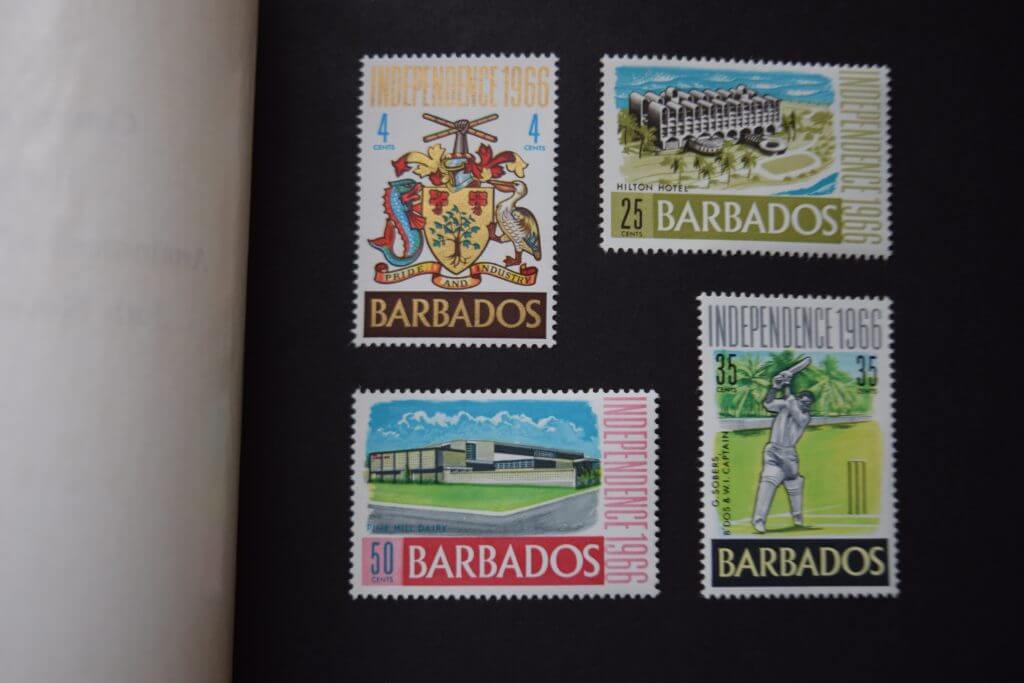 By a strange coincidence this item arrived in my home on 30th November 2016, exactly 50 years after it was first presented to someone as a way of commemorating independence. As I have never seen one of these before I have no ideas whether it is rare or not, nor how many were produced or to whom they were given. If anyone out there has any information on this item then please feel free to leave a comment below?
Meanwhile, rare or common, it is a wonderful memento and another fabulous item of Barbados stamp history and as such deserves a place in my collection.