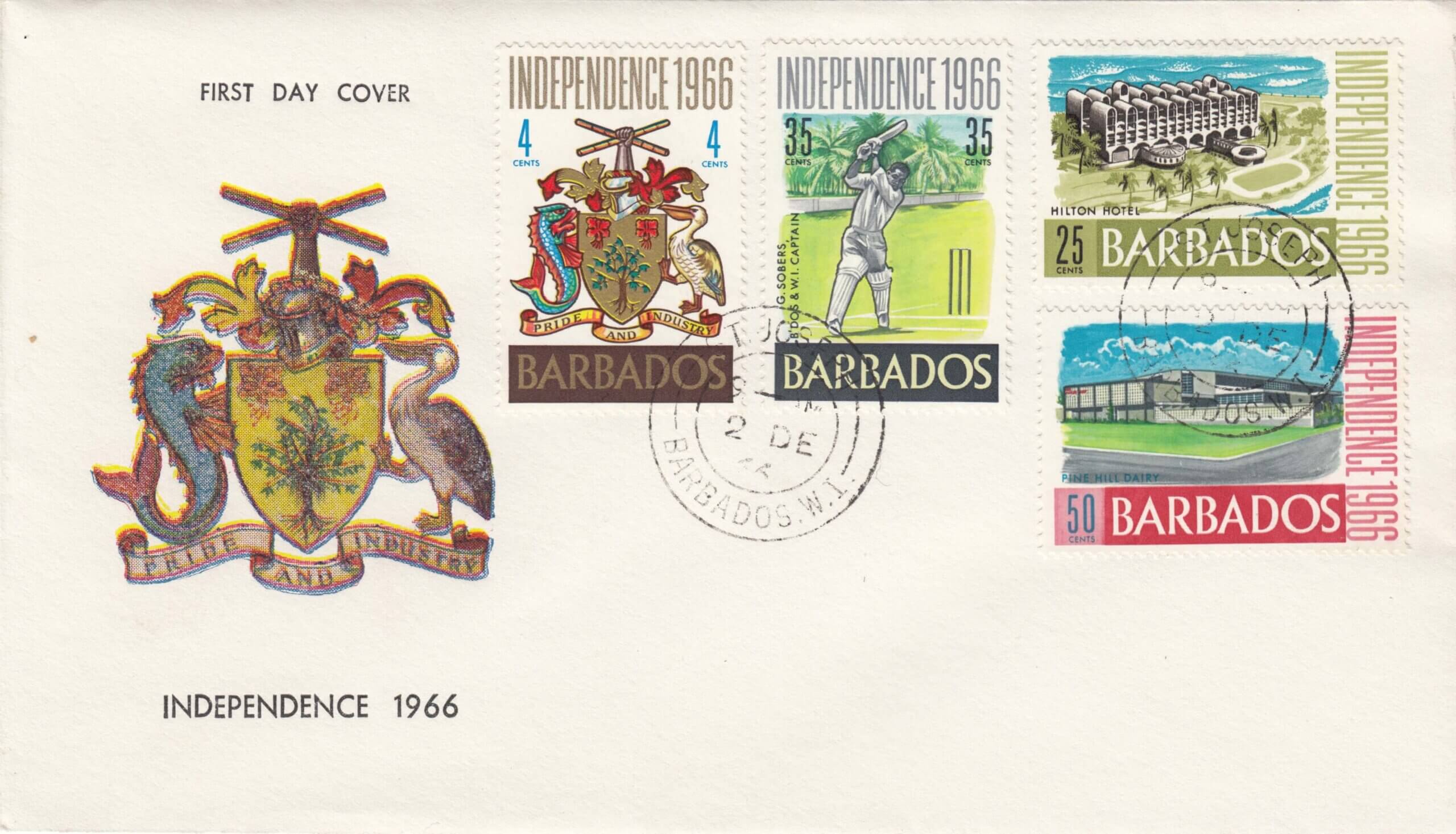 On 30th November 2016 Barbados celebrates 50 years of Independence.
Looking back to 30th November 1966 when Barbados became Independent, to celebrate the event a set of postage stamps were issued. The release day was 2nd December 1966 (presumably to allow for a couple of days partying!) and four stamps were issued, depicting the National Crest, Sir Garfield Sobers (just plain 'Gary' at that time), the Hilton Hotel and Pine Hill Dairy.
Fifty years on from that day all of these are still representations of Barbados and Sir Garfield Sobers is now 80 years old!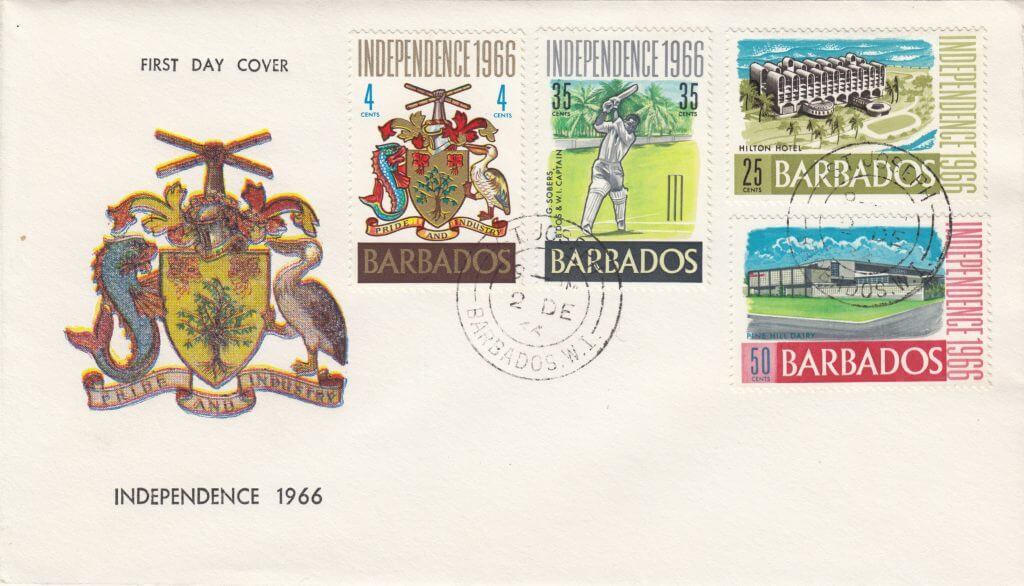 2016 has seen the issue of another set of stamps which we reported last week and Pine Hill Dairy and Hilton Hotel featured again.
We expect that today will see an immense party on the island and we would like to wish everyone on Barbados a Happy Independence Day.