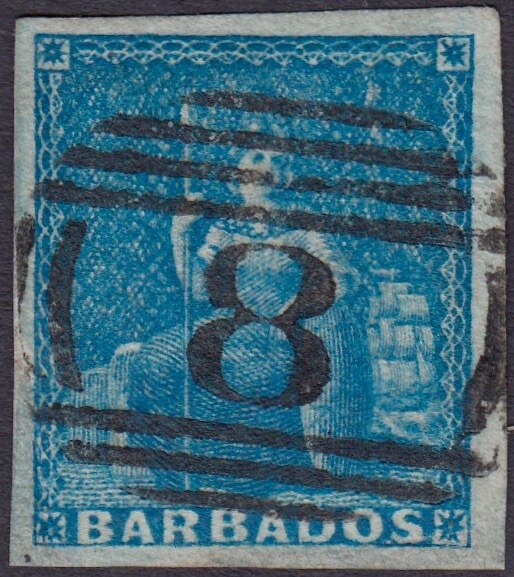 It's not often I find something this fine but take a look at this beauty;
This fabulous stamp arrived a couple of days ago and looks even better in the flesh than on the website. not only is it a great four margin example of one of the very first stamps of Barbados, this stamp from 1852 has on it a cracking '8' cancel which is from the parish of St Thomas.
Never plentiful, this St Thomas cancellation is worth having on its own but even better on this four margin beauty. If this was from Britain the equivalent would be the Penny Black and you could add a zero onto the end of the price this currently retails. Luckily for me it's not and for a modest sum this lovely stamp has found its way to the home of Barbados Stamps.
Another one safely tucked into the collection…