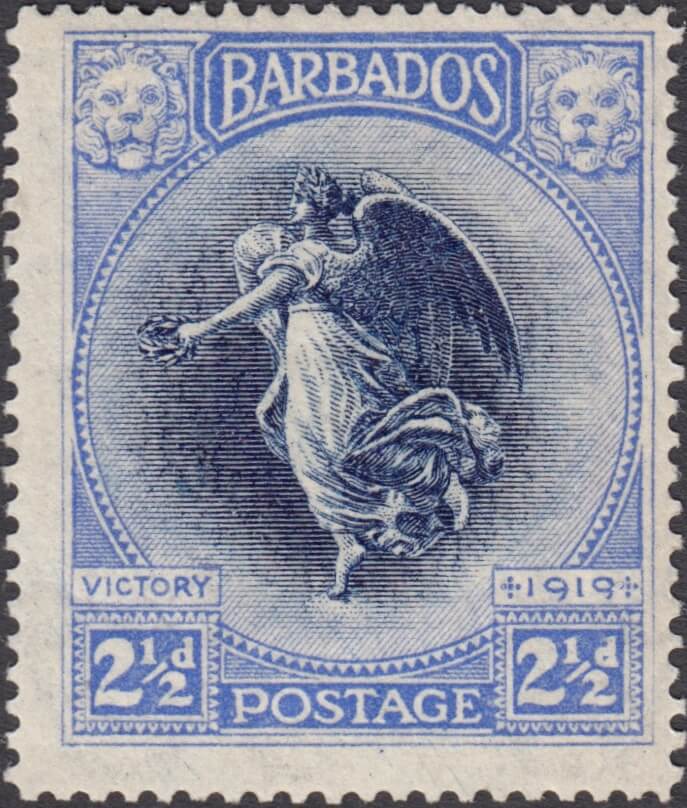 It seems strange that there should be a new discovery in a stamp issued almost 100 years ago but each time a new SG Commonwealth & British Empire Catalogue, or Part 1 as it is affectionately known, is issued, there are more and more new entries.
In part this is down to better detection techniques but in some ways it is a self fulfilling prophecy. The more 'new' finds you put in at high catalogue prices (and very few of them are cheap) the more likely it is that someone is going to look for and find another.
And so it is with this one which turned up courtesy of a friend of mine in Australia who buys and sells collections. He spotted this one in an otherwise unremarkable Barbados collection and knowing that I collected offered it to me.
It has spent the last month and a half sitting with the RPSL in London however today it arrived back home along with its RPSL Certificate confirming that this is a new find.
Over the past few years the 1920/21 Victory series has thrown up quite a few varieties with people finding inverted watermarks, reversed watermarks and both inverted and reversed watermarks on most of the series. On top of that there has been a consistent "C" of "CA" missing from watermark on eight of the eleven stamps but only two have yielded "A" of "CA" missing. Until today that is as I can present the first "A" of "CA" missing on SG205 the 2½d indigo an ultramarine;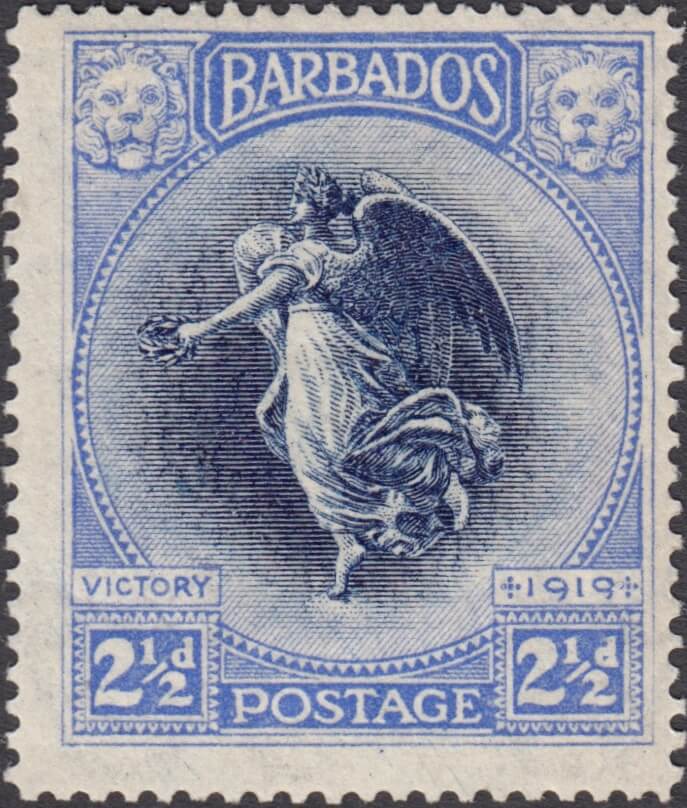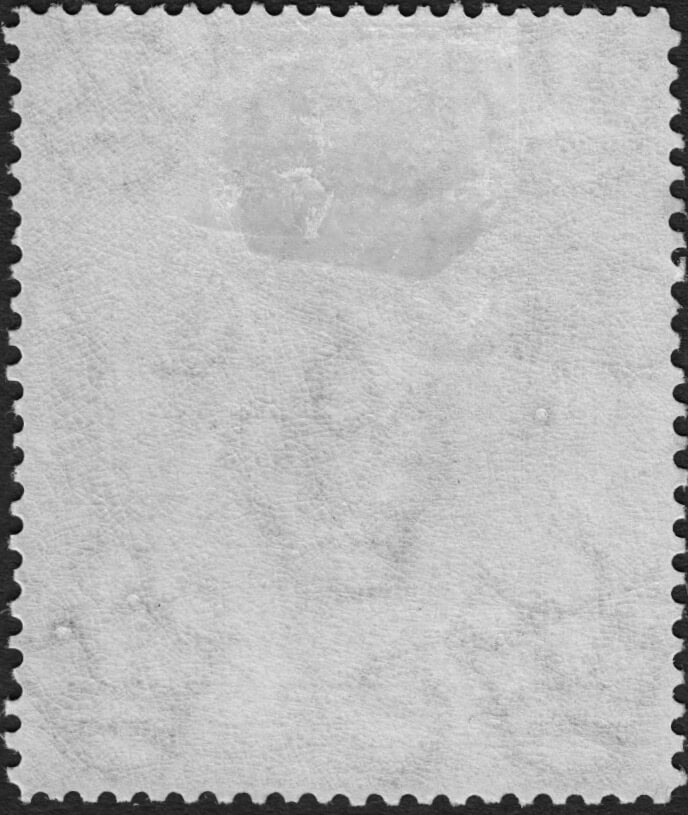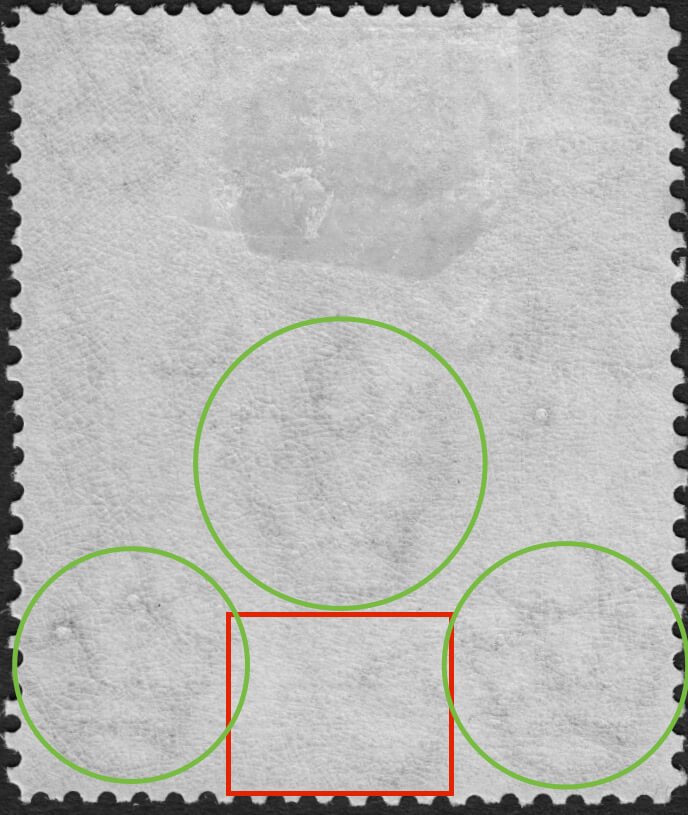 Whilst you might not be able to easily see the missing watermark the bottom image shows the crowns surrounding it (green circles) and where the CA should be (red box) there is only a "C".
To really see the missing element you need to immerse the stamp in some detector fluid like this;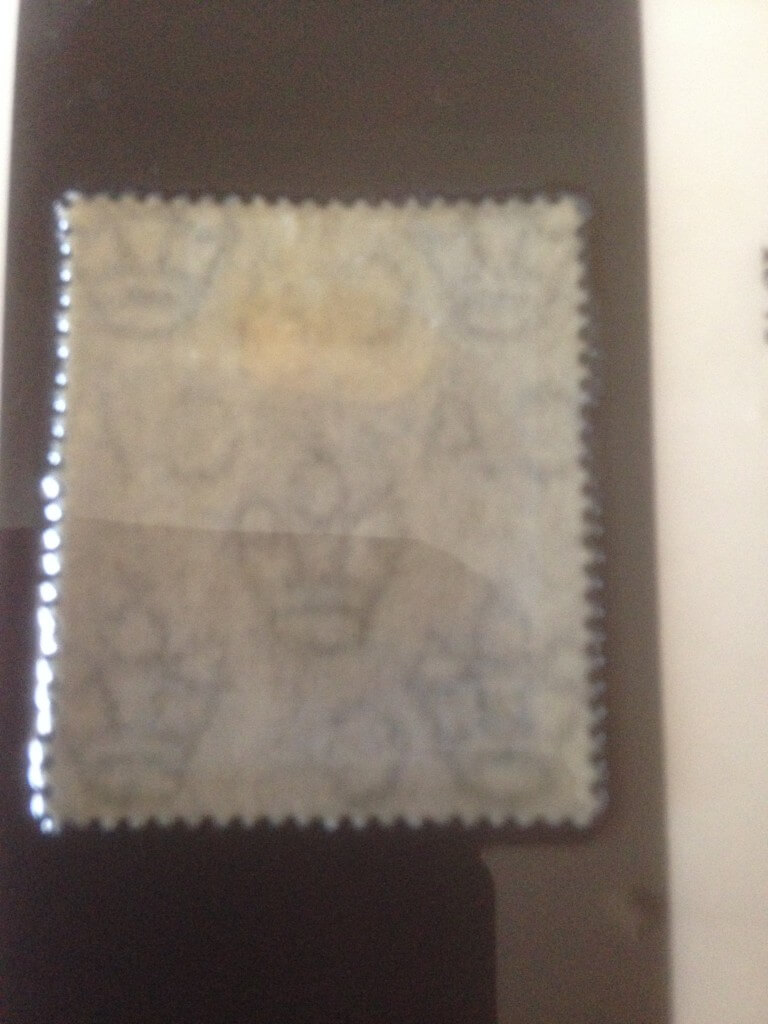 And voila! The missing "A" becomes apparent.
So, all I need to do now is get in touch with Hugh Jeffries, Catalogue editor at Stanly Gibbons to let him know there is another new entry for his September edition of Part 1.