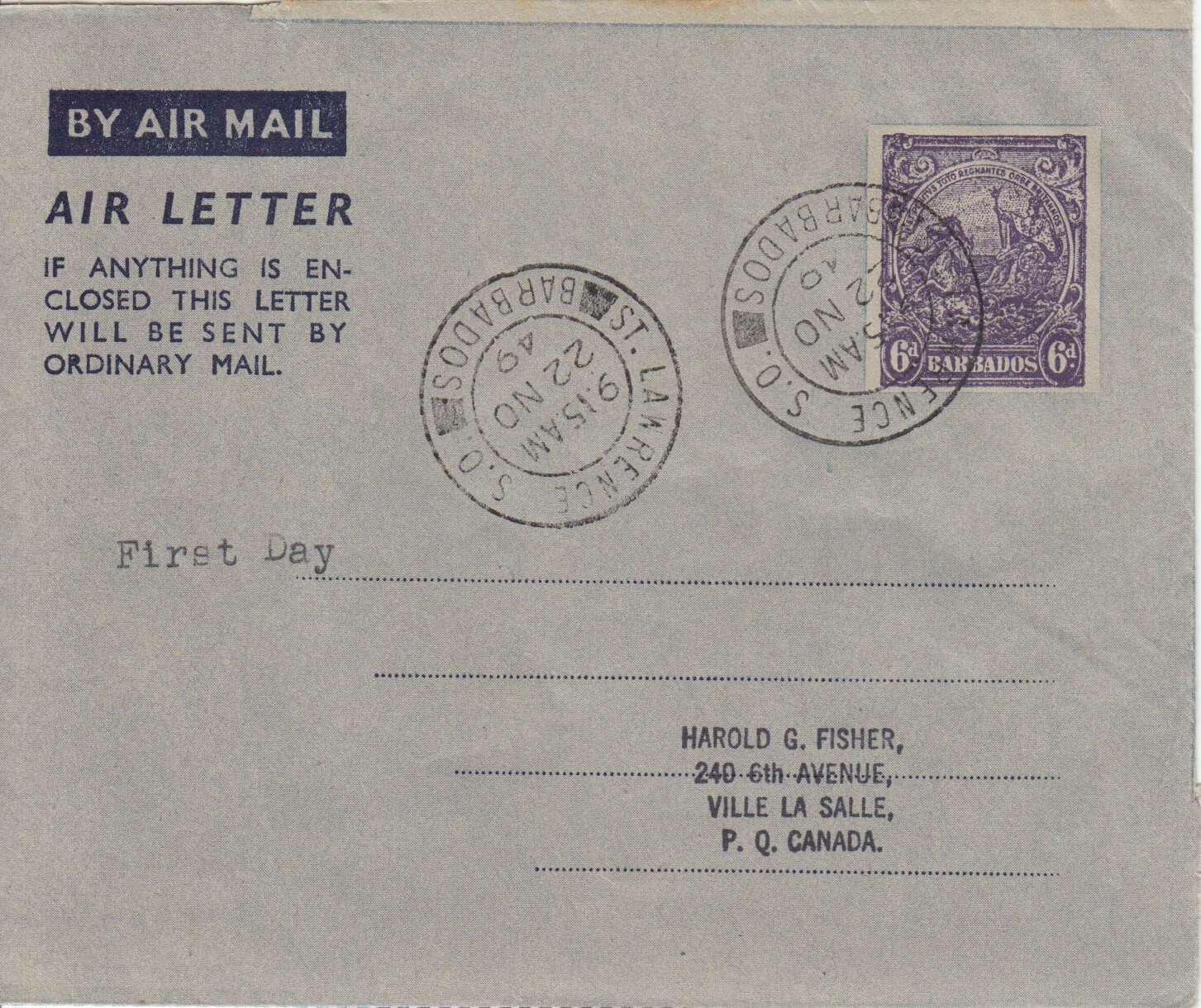 As with any collection, occasionally you get an item that could comfortably fit in a number of collecting areas. In this case, we have something that is both Postal Stationery and a First Day Cover, so which is it?
Part of me wants to place this under the Postal Stationery heading, as it is clearly an Airmail Air Letter and this type was introduced in Barbados in 1949, but there are discrepancies.
Bayley's 'Stamps of Barbados' clearly states that they were placed on sale on 21st November 1949 yet this one is cancelled 22nd November, so is this truly a 'First Day Cover' or is it just the first day it was available for cancelling? It may be that the forms were purchased on the afternoon of 21st, taken back and typed up with addresses, then returned for cancelling the next day. Does that make it still an FDC?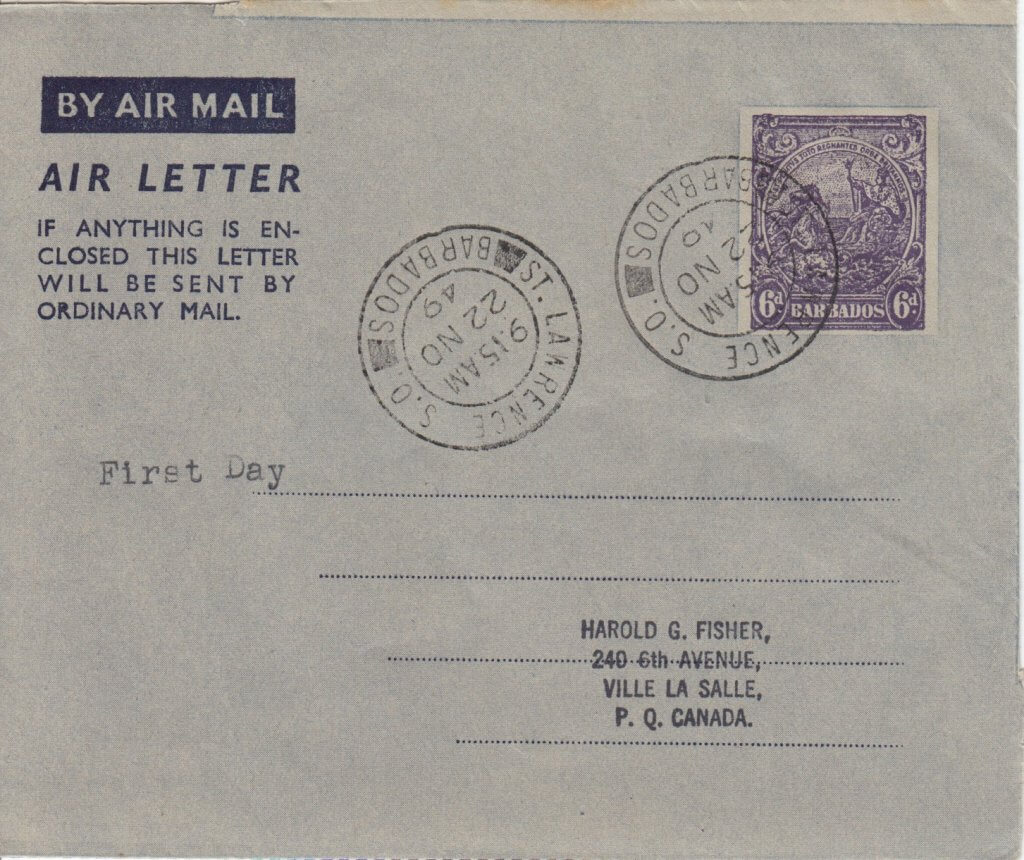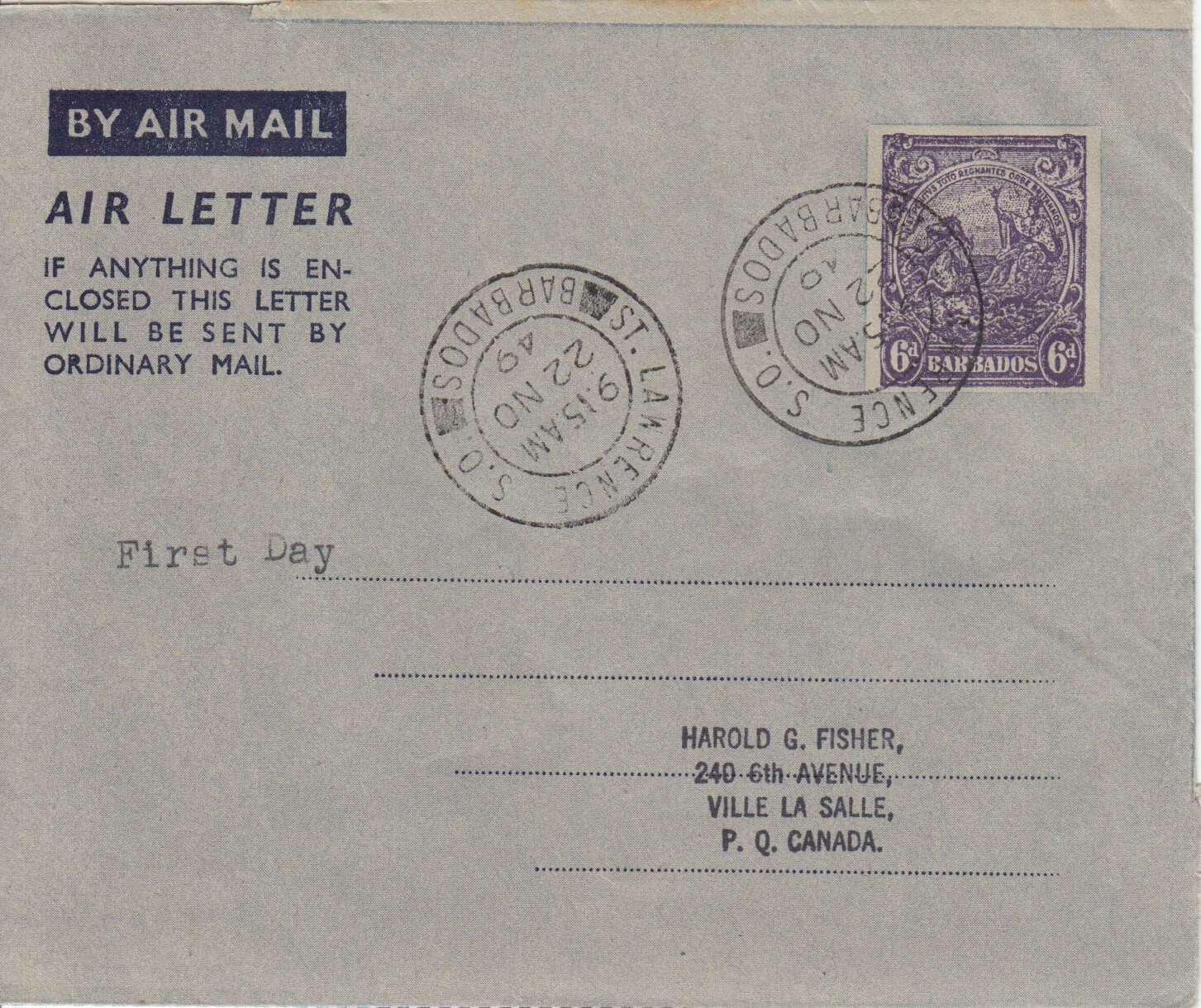 Can it actually qualify as Postal Stationery as it is clearly philatelic and unopened, therefore cannot be said to have been used for that which it was intended? Or is the mere fact that it actually went through the postal system, enough to make it a worthwhile addition?
On balance I'm inclined to place this under Postal Stationery for now as it is an example of the type and with the date varying by one day from Bayley's book, I can't bring myself to place it with the FDC's at this time.
Definitely a case of 'more research needed'!