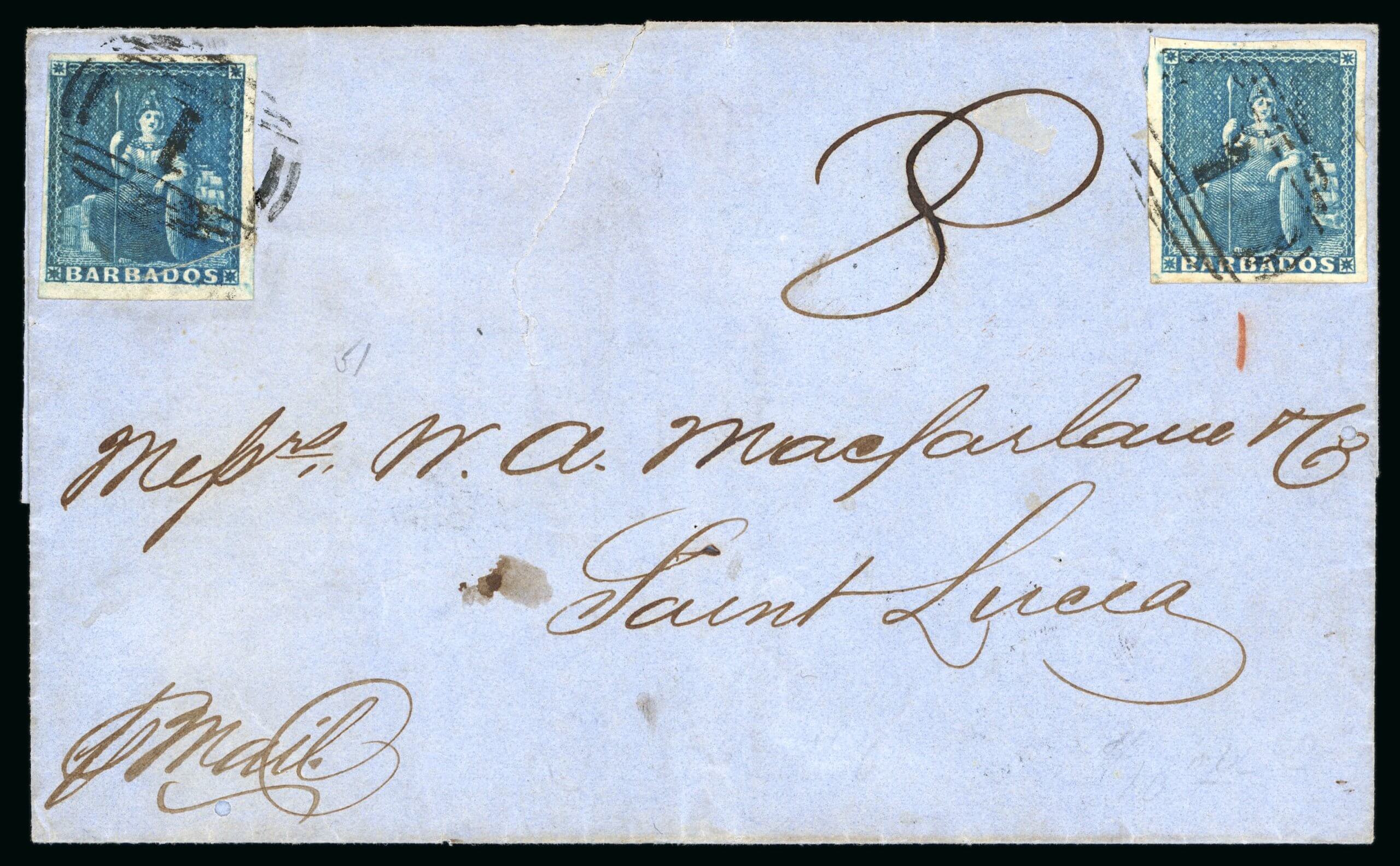 An opportunity has arisen for collectors to own some of the rarer items of Barbadian philately, in the upcoming David Feldman Great Britain and British Empire sale in June 2023.
The sale, scheduled for 26th June, has no fewer than 41 items, including rare early Barbados covers, blocks and marginal strips of stamps, bisects, die proofs and surcharges. If you collect Barbados, this sale is one to watch out for.
Amongst the early covers are some with exceptional provenance and some that are real rarities including the earliest known cover to the Danish West Indies, and a bisected stamp on cover to the USA, used in 1854 which is the finest example of only four known covers.
If, like me, you find Barbados stamps something that you have to collect, you would be well advised to take a look at the sale – a short link to the Barbados lots is here.
To whet your appetite, here are several images of the type of material that is available in the sale.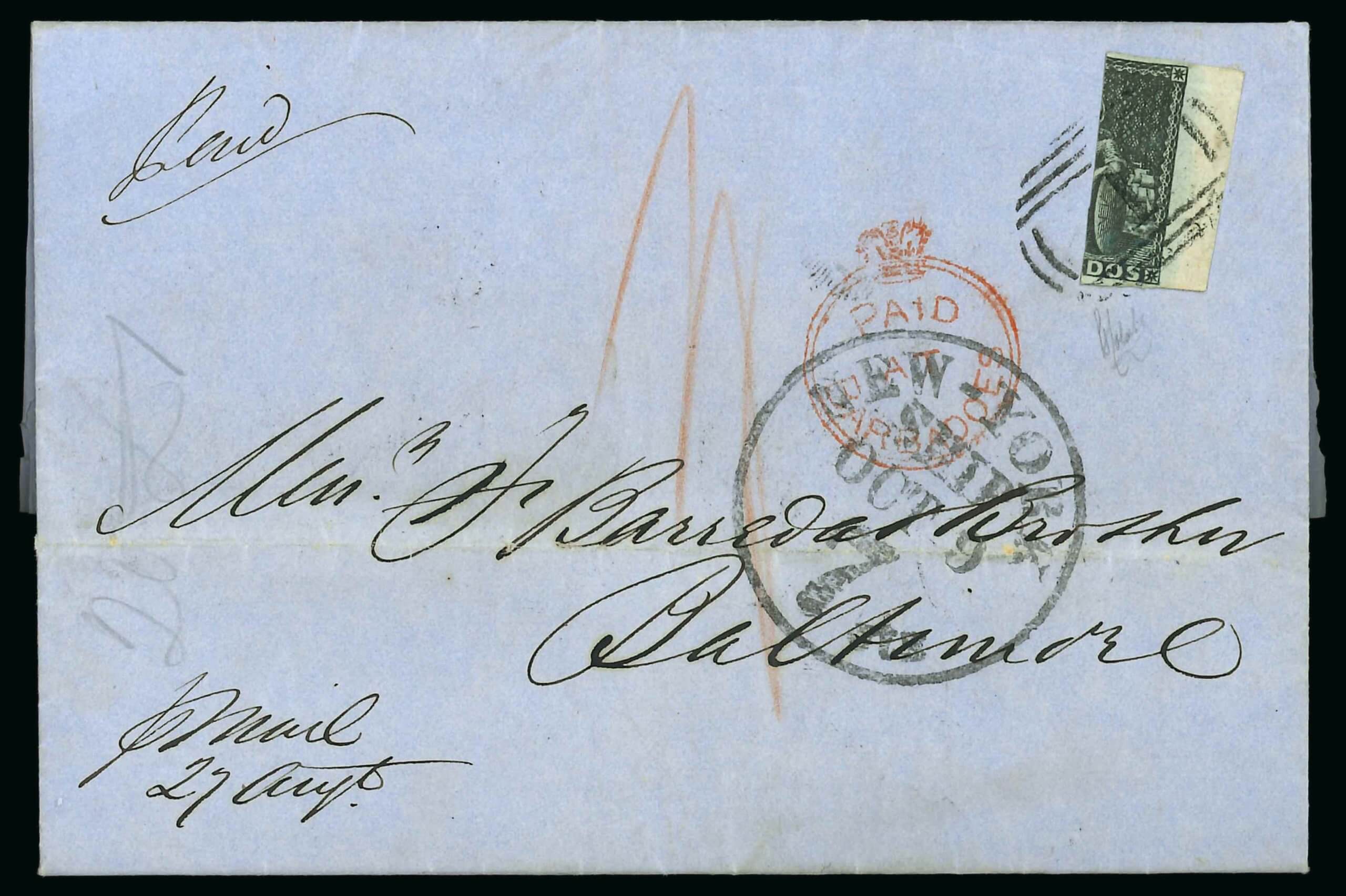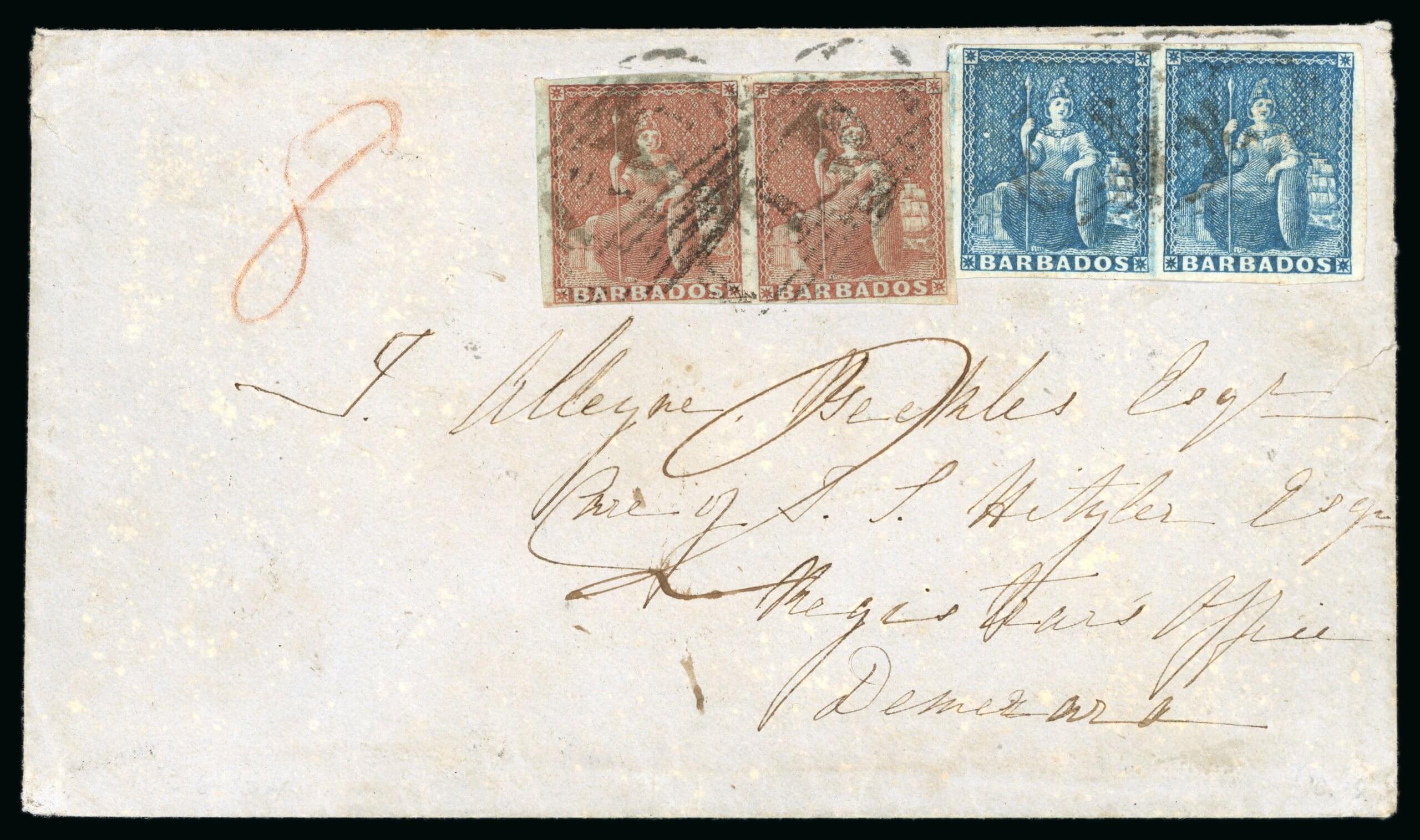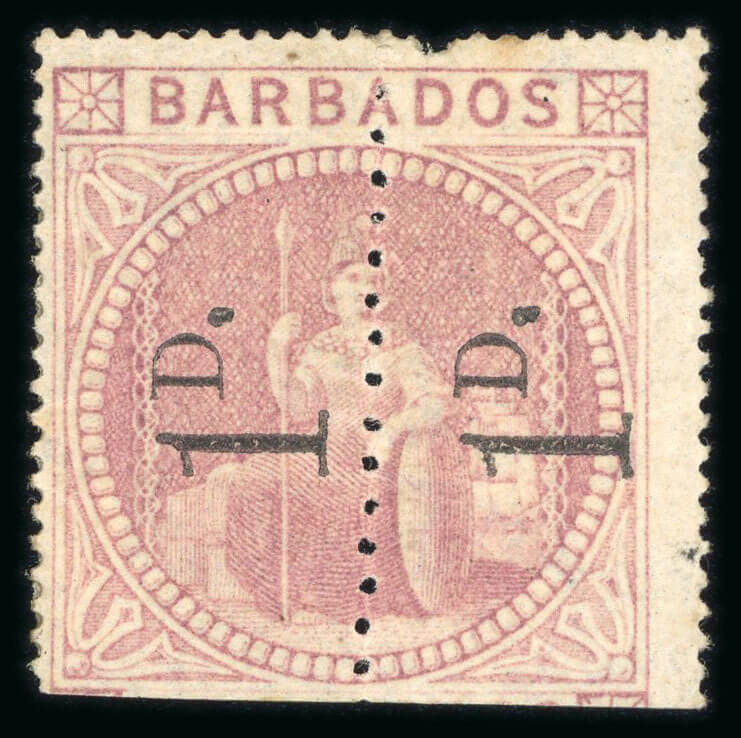 *All images reproduced with the kind permission of David Feldman