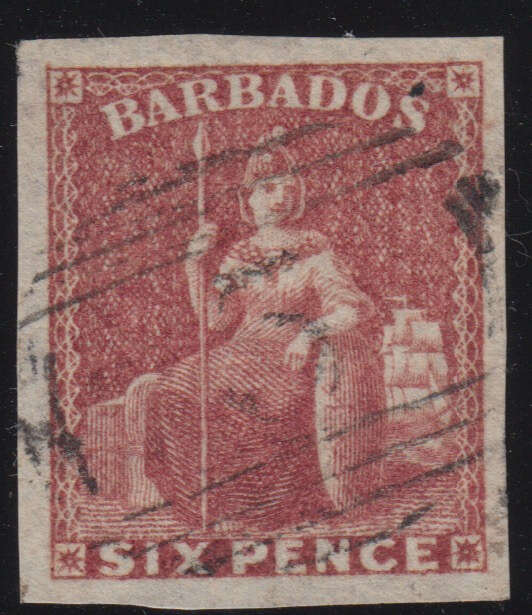 Like most collectors, I'm always on the lookout for the best quality items to add to the collection. Often, that quality item may not come around for several years so it's a constant challenge looking to improve on what you already have.
One of my fellow collectors has spent a lifetime looking for better items and right now, won't add anything to his collection unless it is the very best quality available. Needless to say, his GB collection is exceptional.
All of us are told that quality matters and that we will get more for it if, and when, we come to sell our collections, but how important is quality to that final figure, and why does it matter?
Very few people, I suspect, have ever bothered reading what Stanley Gibbons, who decide the catalogue prices for at least half of the world, consider to be 'quality'. If you own any of their catalogues, however, you should try reading the first few pages before the listings start; they really are an enlightening read. The very start of this section of the book is entitled "The Importance of Condition" and is six pages long. In paragraph one they quote themselves saying "The prices quoted in this catalogue are the estimated selling prices of Stanley Gibbons Ltd at the time of publication. They are, unless it is specifically stated otherwise, for examples in fine condition for the issue concerned. Superb examples are worth more, those of a lower quality, considerably less."
We ignore this at our peril. Quality is timeless and the best quality items will always find a ready market.
If you collect Barbados stamps, then the biggest area where quality can decide the price is in the early stamps. Specifically, Barbados Britannia's can vary hugely in price depending on just how good they are.
Quality is dependent on a range of things, such as gum condition on older mint stamps, size of margins on imperforate stamps, perforation quality, colour or fading, the quality of the cancellation and the general overall appearance of the stamp. So, quite a lot to get right for it to be perfect. Even harder to do when the stamp is over 150 years old.
Recently, I was offered a stamp that I firmly believe to be the best example of its kind and one I snapped up without hesitation. Yes, it was more than I would normally pay for such a stamp, but when the quality is this good, try finding another to match it.
The stamp in question was Barbados SG11a, the 6d Deep Rose Red imperforate stamp from 1858. This one is a beauty, with four of the biggest margins I've seen on this imperforate issue and a wonderful light, but legible, number 3 St Philip parish obliterator.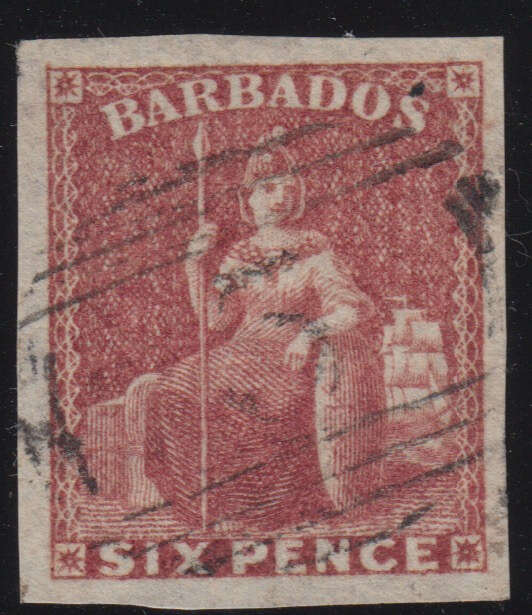 As a well-known dealer often says "Show me another one"! They don't often come this fine.
I know that I will enjoy immensely just looking at this stamp in my collection and that when the time finally comes for it to go to someone else's collection, the quality of this means it will be priced at a premium. Which goes to answer the earlier question of how much difference does quality make to the price of a stamp? I think you'll agree looking at this example, quite a lot. I would expect this to be priced at, or over catalogue value were it to come up for sale again as in over a decade of specialising in Barbados stamps, I've never seen any stamp from this 1858 issue quite as good as this.
So, spend more to get less if you want to use stamps as an investment and fill your collection with quality. Otherwise, buy what you like and what makes you happy. After all, stamp collecting is personal so do whatever brings you the most joy.