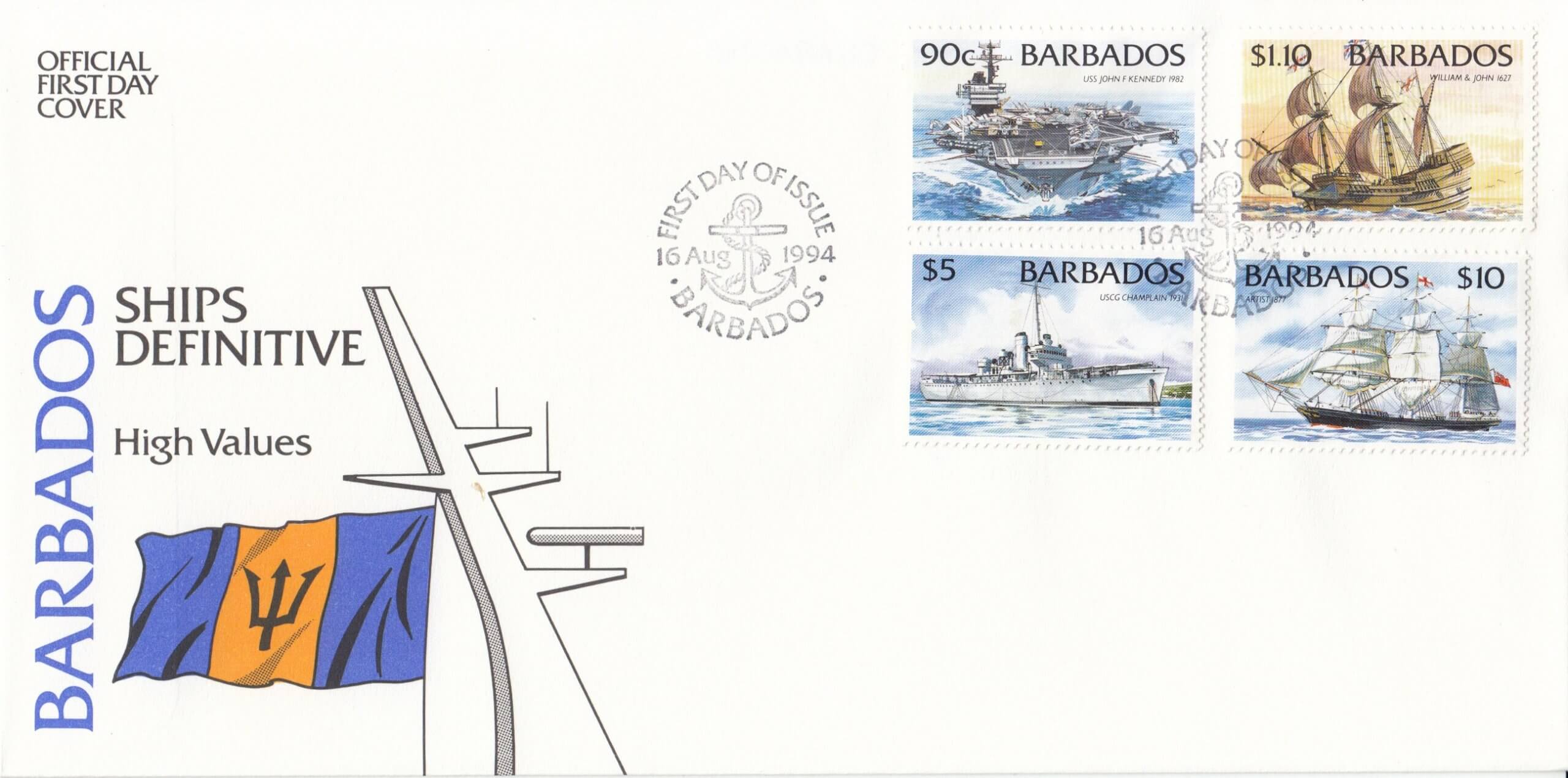 It's been quite a challenge.
I set out to collect all the FDC's from Barbados, working backwards from the present day (or at least the present day when I started this quest, which was 2011), back to as far as I could feasibly go.
Looking at the availability of First Day Covers from other commonwealth countries I reckoned I could get as far back a late George V and that, I reasoned, would be a decent collection.
Fast forward nearly ten years and I still have gaps in the collection. I've taken to back filing wherever I can and now even collecting different illustrated covers or different postmarks when I see them.
These covers are most likely to be in the 1960's and 70's as there was a less regimented approach back then and after about 1980 everything becomes uniform.
So, you might think that everything after 1980 was easy to get, Far from it.
These little beauties turned up just last week, after I'd been looking for almost ten years. I reasoned that a major definitive set like this and well collected theme; they would be easy to find. On the contrary. This is the first set I've ever seen of the Ships Definitives, but having now written this, it stands to reason that I'll see another set shortly afterwards.
Anyway, here they are and whilst they don't appear much to look at, unless of course you are interested in ships, they form an important part of the collection and now fill a major hole in the stock books.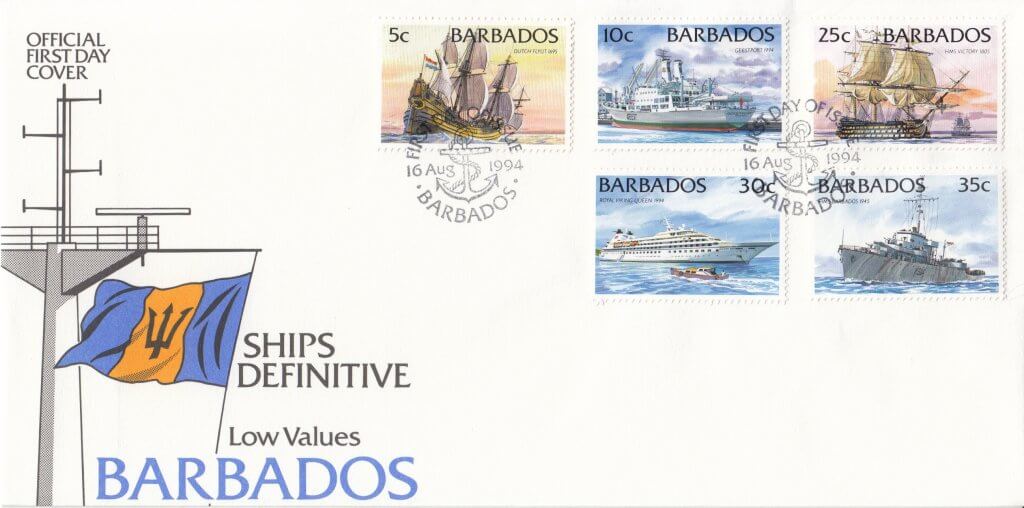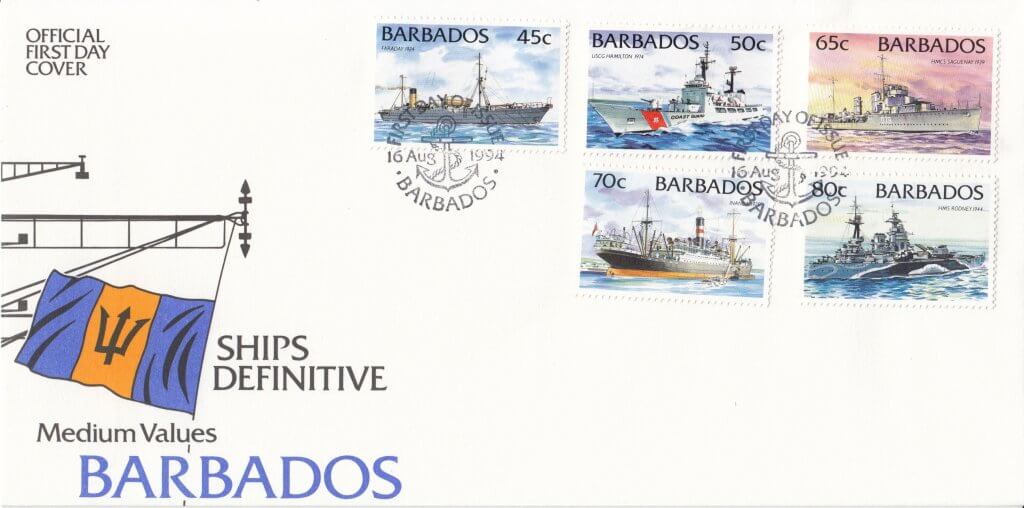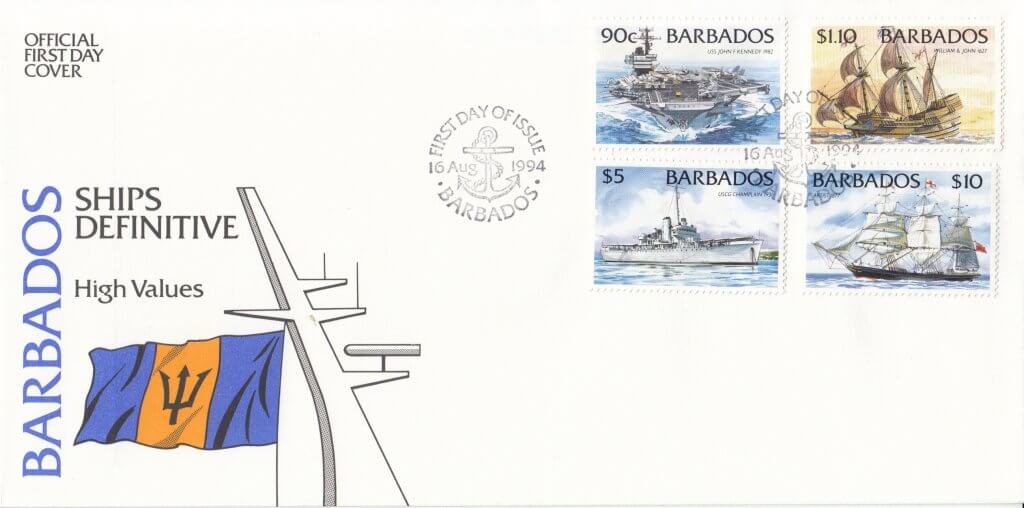 I've now aded them to the relevant FDC Gallery so you can see them in all their glory and it brings me one step closer to finishing off that decade.
Now all I have to do is find the time to scan and upload all the 1980's covers….