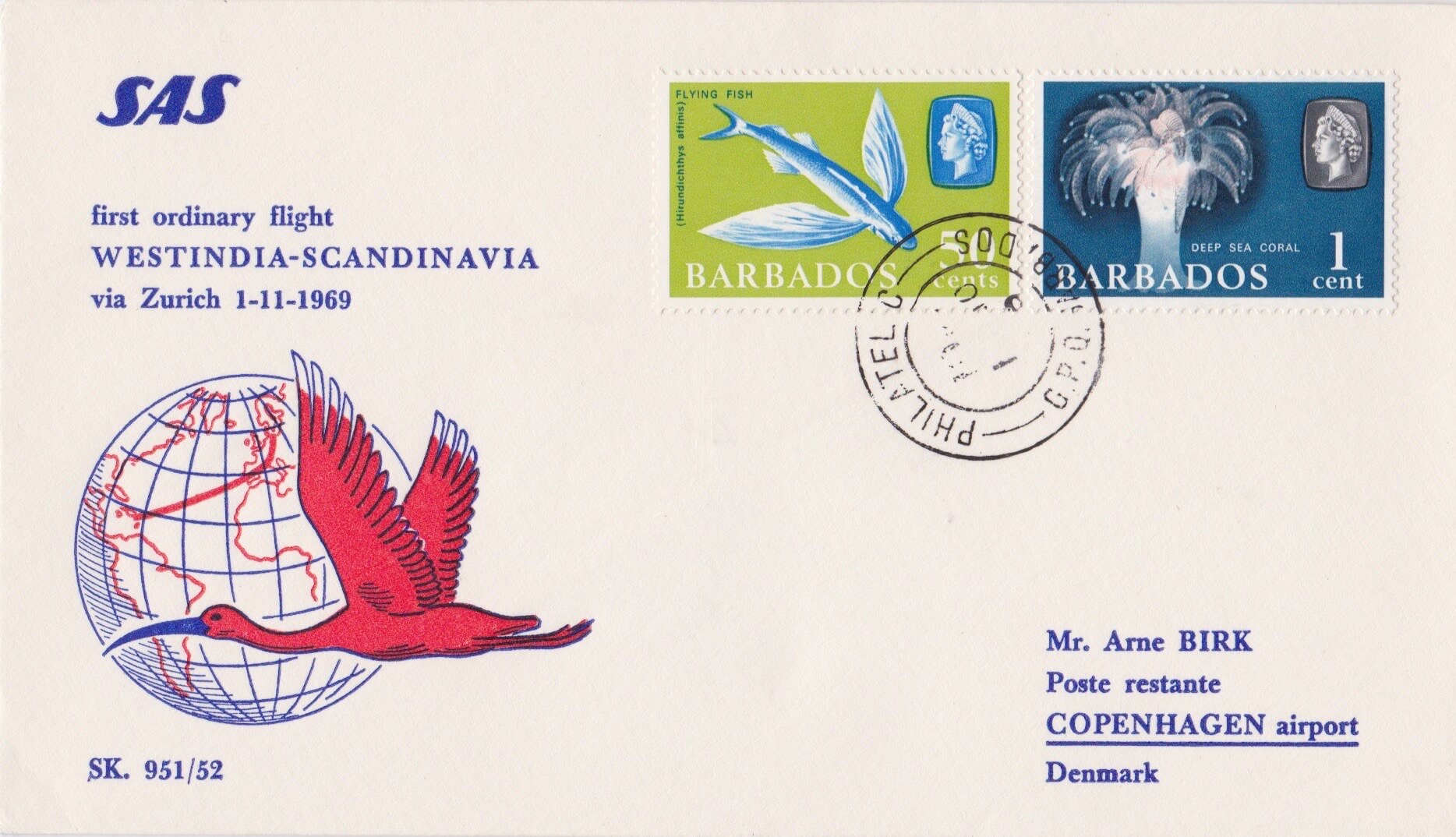 We've created a new section on the website for First Flight covers as these two turned up in a recent auction win.
Although not an area of focus it's nice to acquire something a little different every now and again and the history behind the covers is fascinating.
Starting in 1938 Barbados accepted the first mail flight from Trinidad and since then it has developed substantially. Today mail goes from Grantly Adams International Airport around the globe on a daily basis. Whenever I visit the island I send postcards to friends around the world and in most cases they get the mail before I get home! Ironically I find this out via email which has of course killed off the postcard trade.
As more covers arrive I'll get them up here but if you have any to share then let me know and I'll happily include the images here in the gallery.