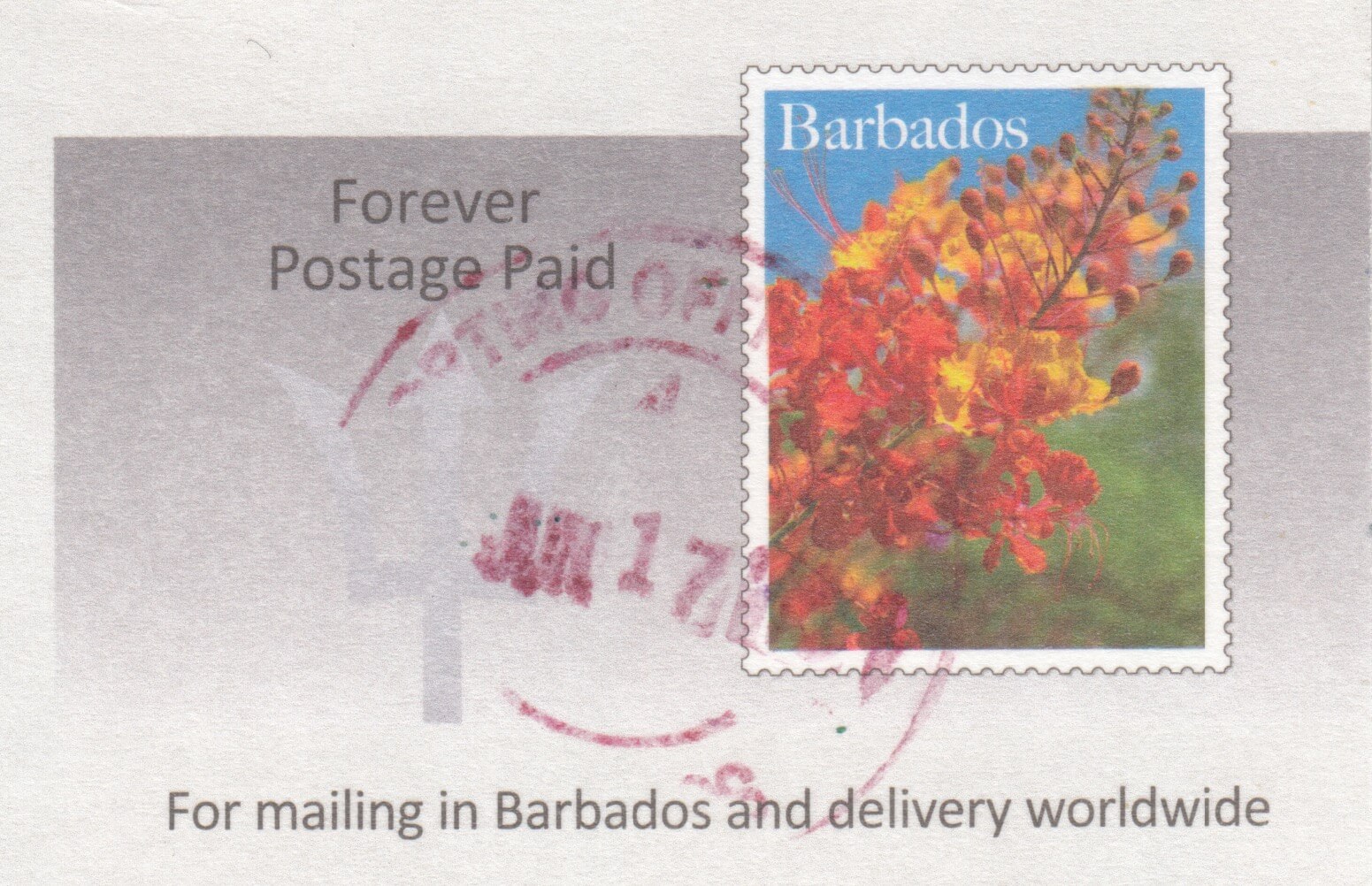 One of the joys of collecting old postal stationary and postmarks is the fun of finding postmarks that simply don't belong.
GB Philately is full of examples where the date slug is wrong or upside down and in some cases showing a year that hasn't yet arrived.
Barbados stamps typically don't have that many examples, although they do occur occasionally. This one however is sure to bamboozle future generations.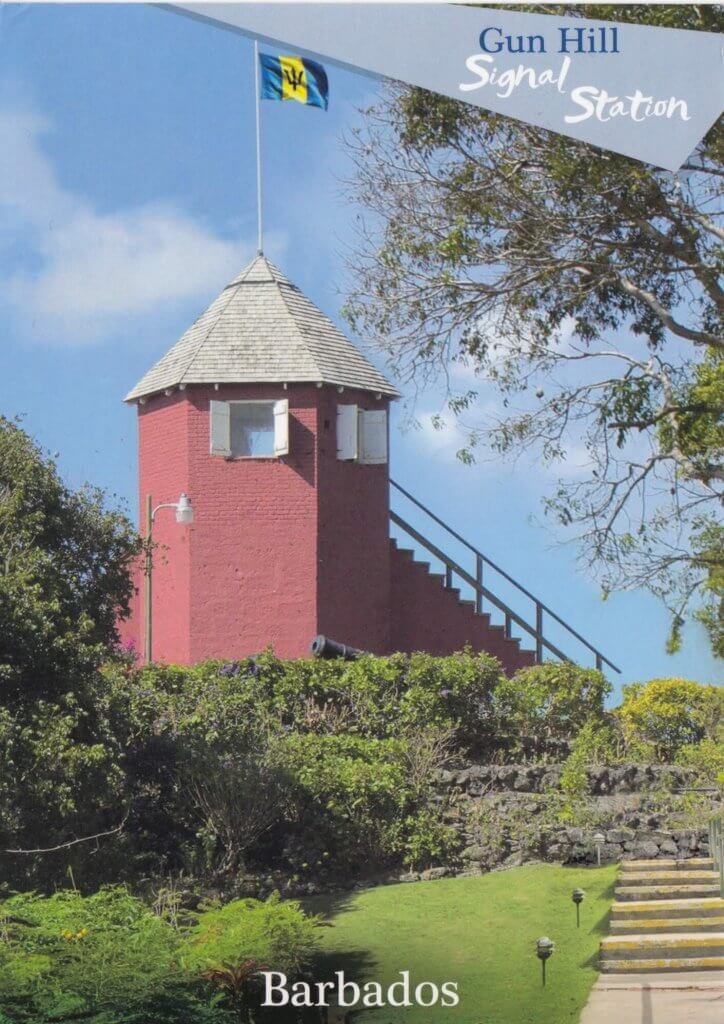 It's a fairly ordinary example of the new Gun Hill Station Pre Paid postcard, which you may remember from an earlier article, only went on sale on 4th July 2018. So the question is, what is this dated cancel on the card?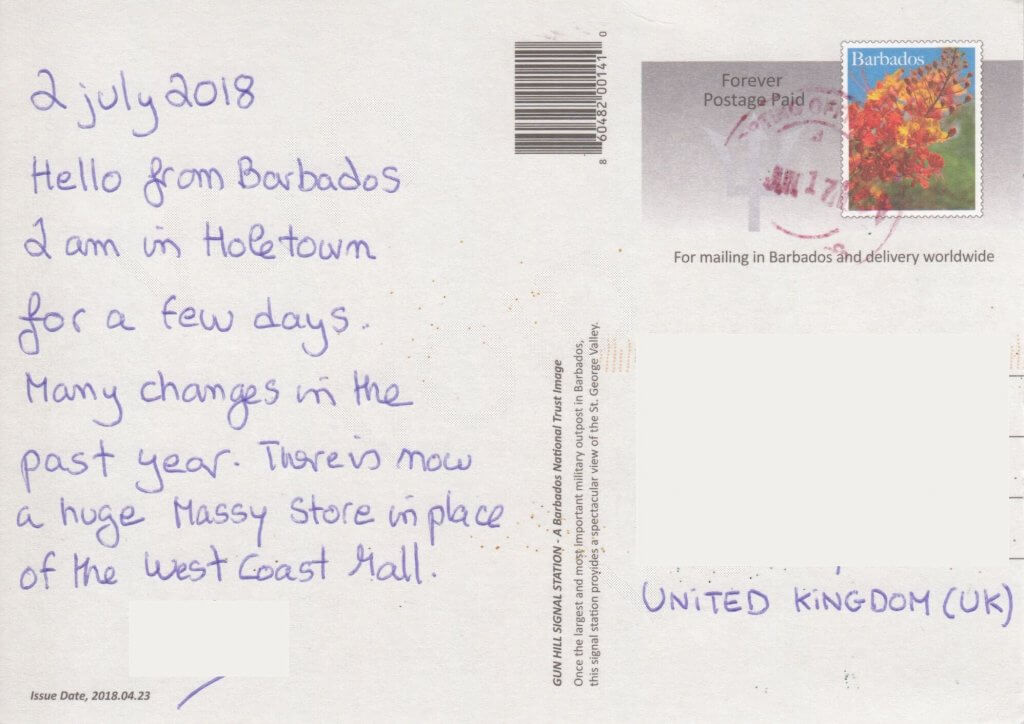 If you can't quite make it out, here's a close up;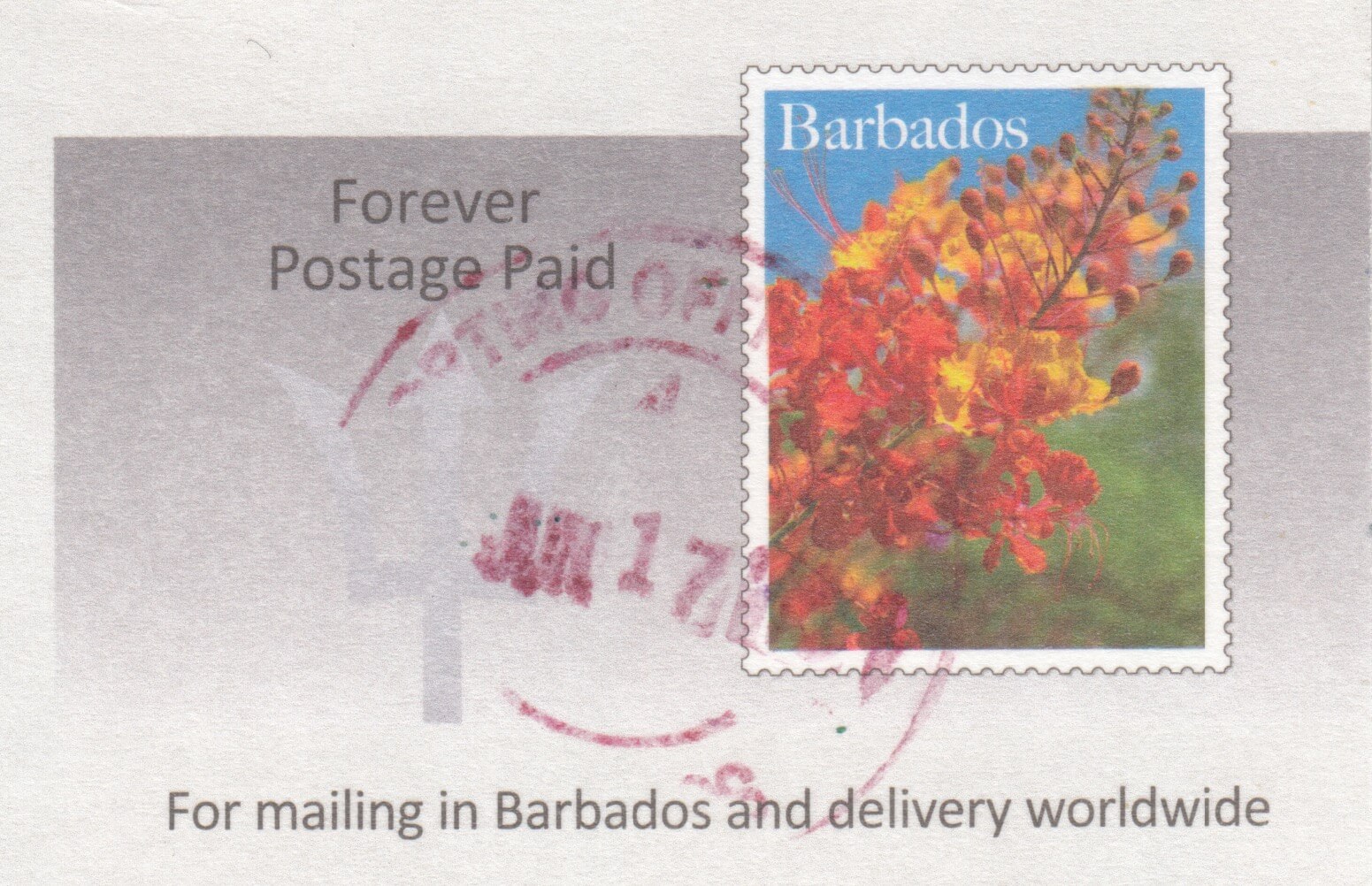 Now, I don't know about you but to me that looks for all the world like 17th June?
Given that the card is dated 2nd July (and was posted the same day as another card I received), it can't be June so must be July.
But does it look like that to you?
If I simply tuck this into an album then in 50 years time someone researching the Barbados Postal Stationery of the early 21st Century might be forgiven for thinking the release date was earlier.
Whatever they make of the postmark, the difference between the posting date as written on the card and the cancel should surely raise questions?
As it does in my mind.
Given that this and two other postcards were put into the post on the same day (2nd July, two days before official release), where has it been for all this time?
It arrived today, 23rd July in the UK so maybe 17th is correct as a postmark but 17th July, not June. And if that is correct, where has it been sitting for the previous two weeks?
As always with postal history, there are more questions than answers!