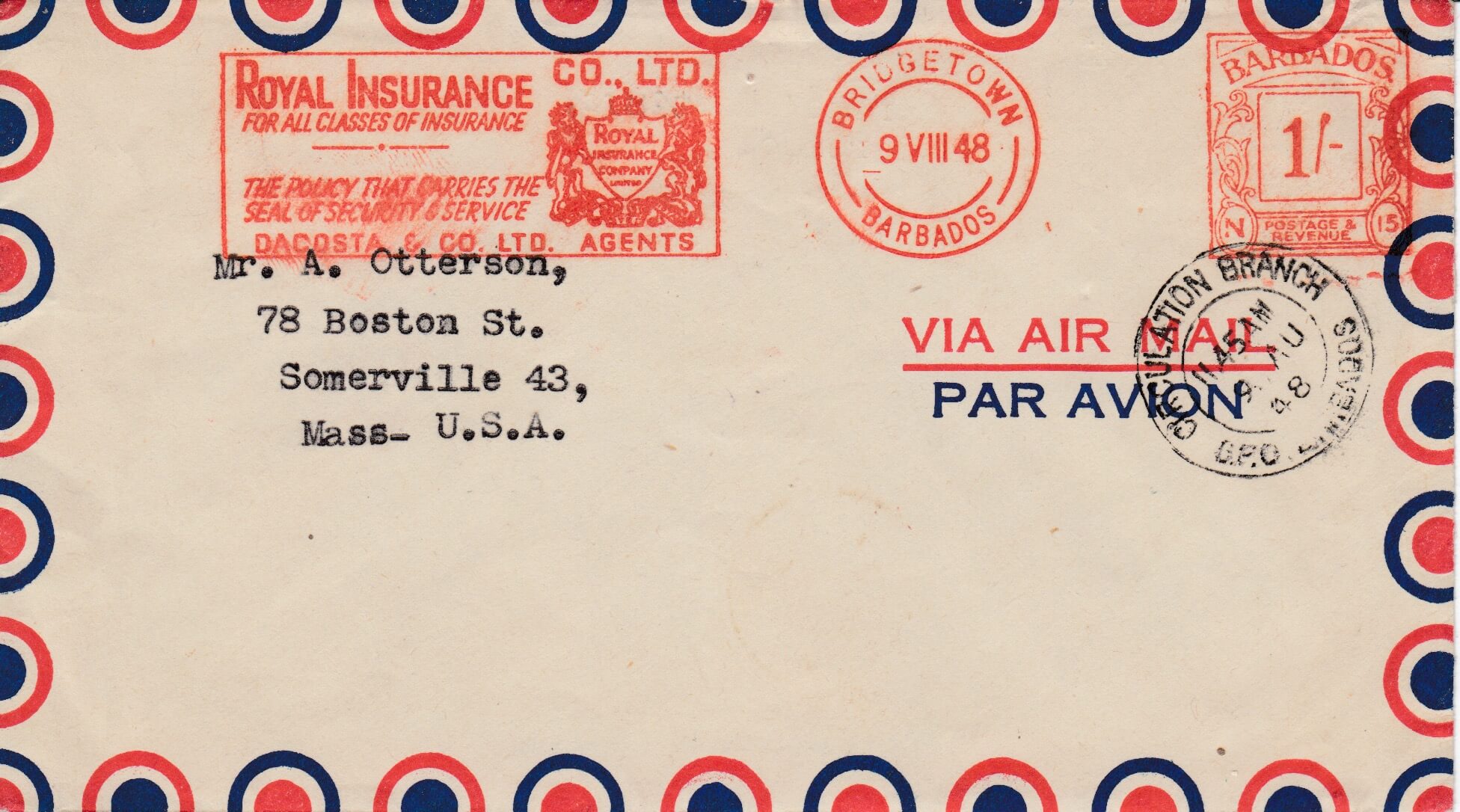 Every now and again we pick up something that for no apparent reason, finds a home in the collection. This cover is one of those.
A clearly commercial cover, sent from Da Costa & Co in Barbados to Massachusetts USA, this has a clean 1/- meter mark on it as payment. Sent on 9th August 1948 it also has a Circulation Branch cancel showing a time of 11.45am on that day.
Why did it find a home in the collection? Well, firstly it's clearly commercial use, secondly it's a meter mark which a very clearly inked impression and finally, well, it just looks good. So why not?
Sometimes you just have to enjoy these things for what they are.