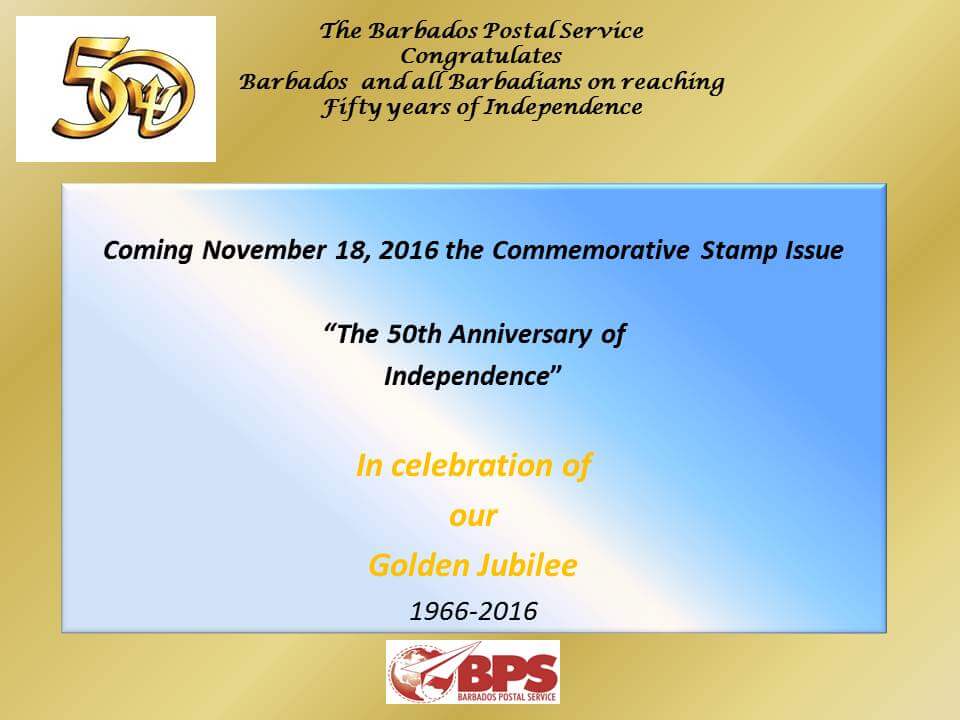 I've just been sent the image below confirming that the latest stamps to be released by the Philatelic Bureau in Barbados will be the 50th Anniversary of Independence stamps, on 18th November 2016.
I don't have advance images but I so know that there will be a set of stamps with a range of values and a Souvenir Sheet which I believe will be at least a $5 face value sheet.
On behalf of all Barbados Stamp Collectors can I wish everyone in Barbados our huge congratulations on this wonderful anniversary.