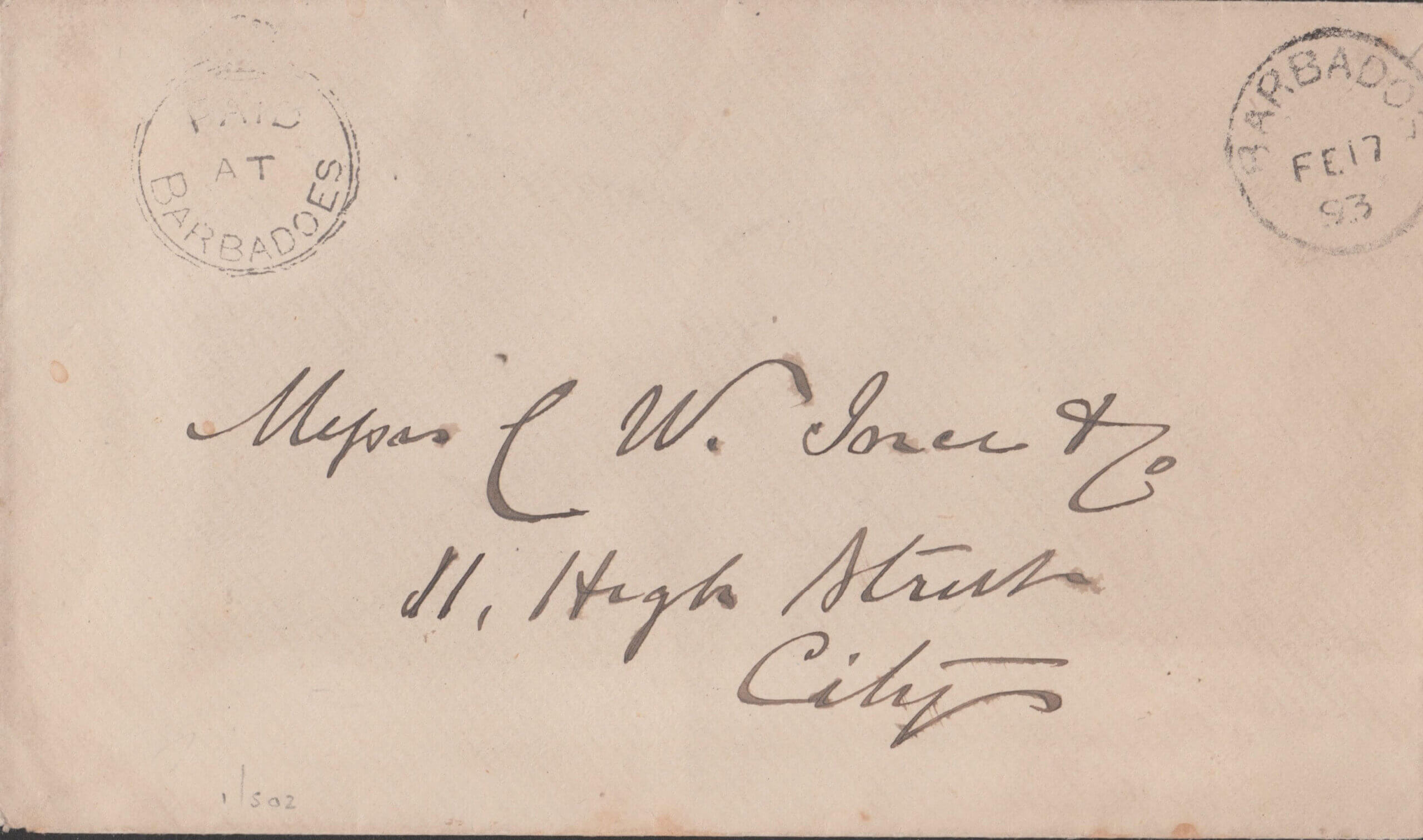 Back in 1893 things were getting tough for stamps on Barbados. Despite an overprint in 1892 of ½d on the brown 4d stamp to try and make sure there were enough ½d stamps to pay the local newspaper delivery rate, they were running short of supplies.
This shortage eventually led, in 1893, for a provisional hand stamp to be pressed into use to signify that the correct letter rate had been paid. The GPO in Bridgetown took to cancelling mail with a 'Paid at Barbadoes' Crowned Circle mark along with a datestamp to signify that it had been paid.
This practice lasted between 17th February 1893 and 15th March 1893; a period of just twenty six days and as it was used to denote a pre payment of postage it is fully referenced in Bayleys' 'The Stamps of Barbados'.
Imagine therefore how surprised I was to find this beauty lurking at the bottom of a dealers box at Stampex last week. Not only is it one of just a handful of surviving covers from this brief, twenty six day philatelic diversion in the history of Barbados, but it could possibly be unique. You see I have never found another one of these dated 17th February 19893 which of course means that this is, of necessity, a First Day Cover.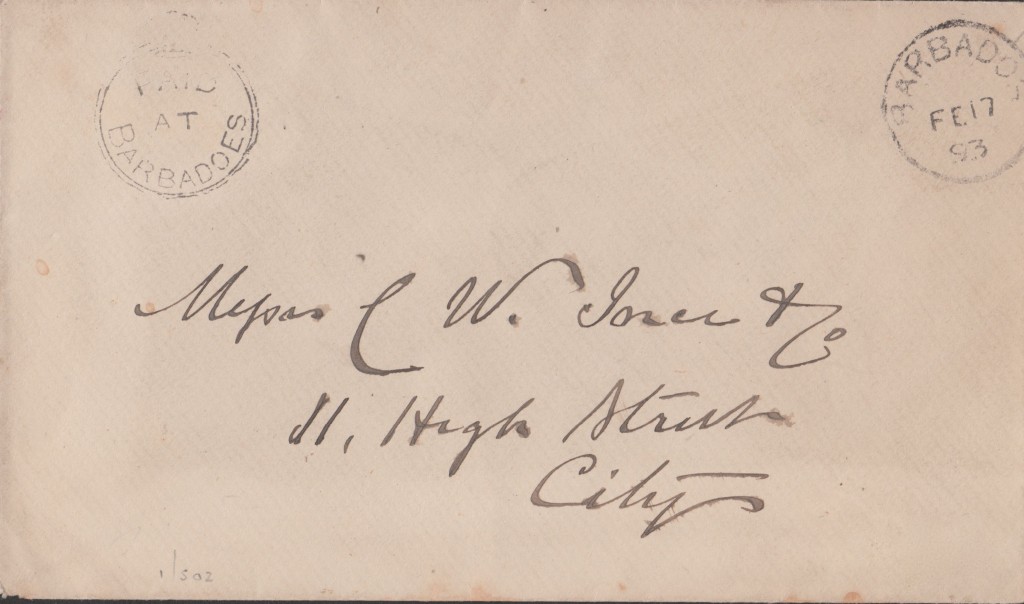 I'd be very interested to hear from anyone who has any more of these covers and indeed to find out if there is another one out there which is cancelled on the first day of use? In the meantime I'd like to think that I have been able to give a good home to a piece of philatelic gold which is rich with the history of the time they literally ran out of stamps on Barbados.