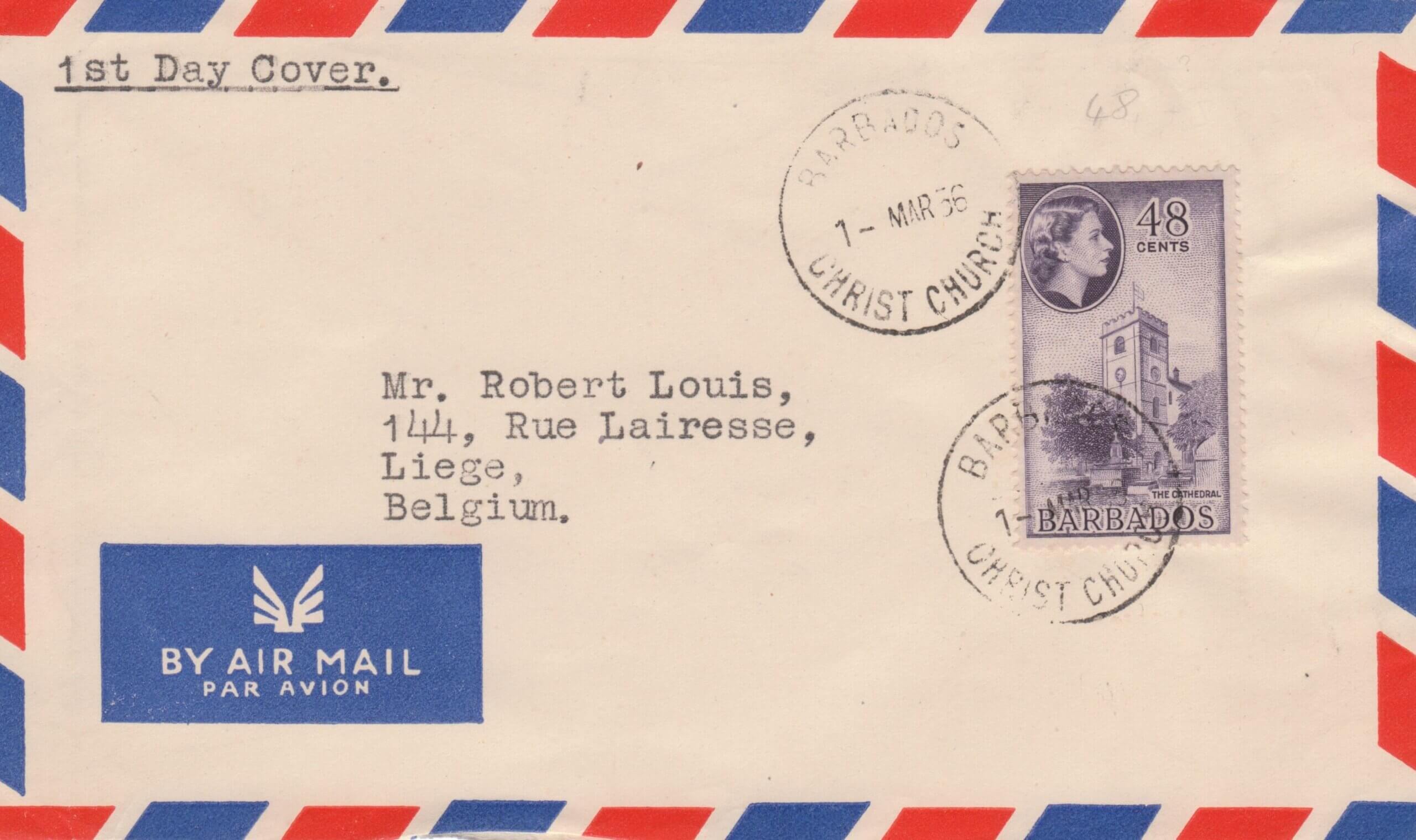 This little item was acquired recently from an online auction and at first glance, it appears to be a legitimate FDC;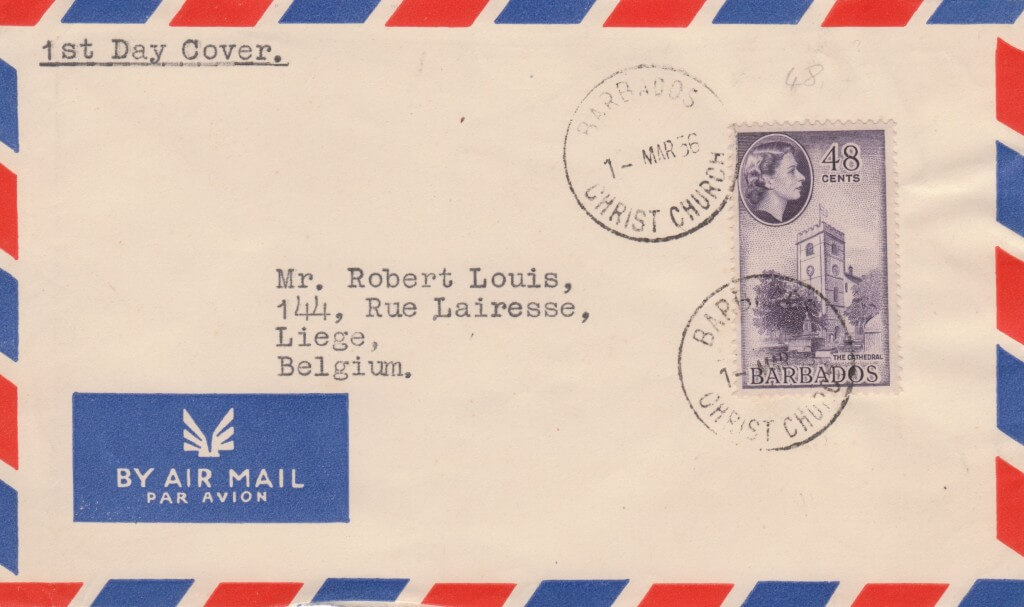 Of course, when you look at the cover it even has the words '1st Day Cover' written on it so how could it be anything other than that?
Well if you look in the current SG Windward Islands catalogue you will find that the official date for the issue of the 48c is the 2nd March 1956 but this one says 1st March. So which is right? Is this an FDC or is it a Pre FDC?
The answer is to be found in Bayley's book where he clearly states that the first day of issue was 1st March.
Not much of a conundrum I grant you but an interesting diversion for five minutes figuring out who was really right.