We're very happy this week to take delivery into the collection of a lovely imperforate block of SG5a. What was even better was that in the pre Christmas rush it seems that people were not spending their money on stamps and this block was acquired for less than a pair of the same stamps went for just yesterday on eBay.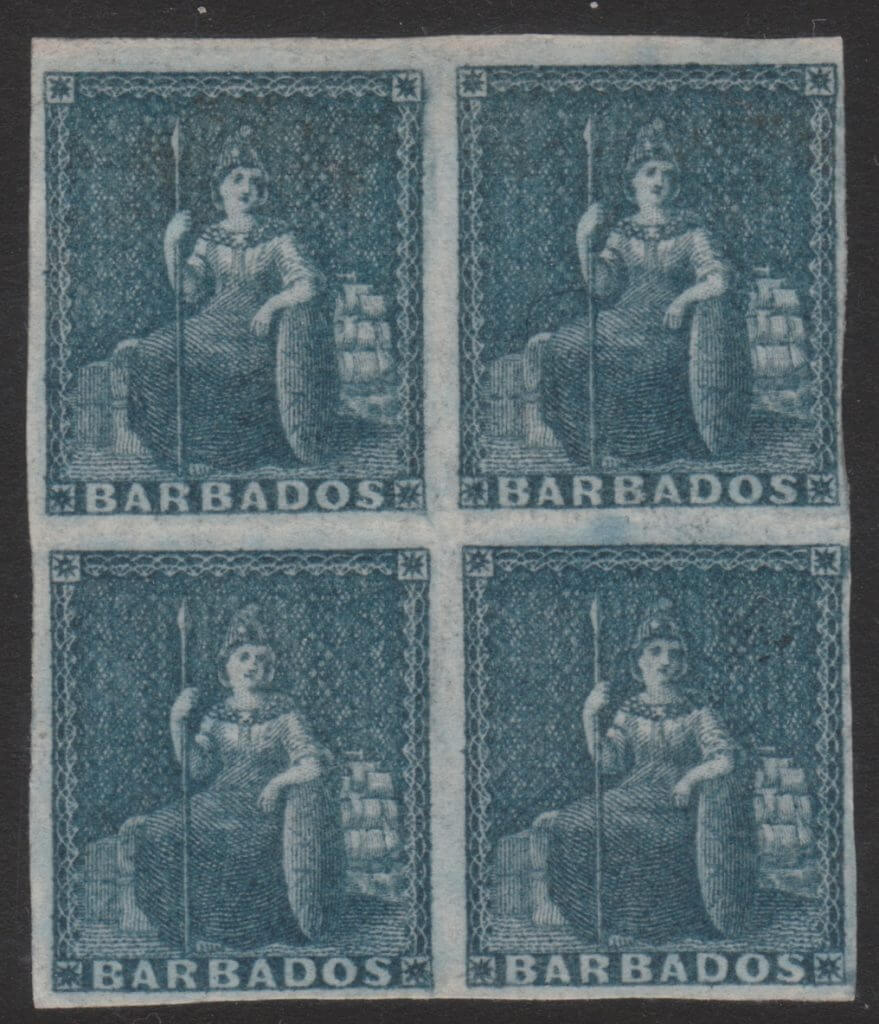 These stamps are unusual because they were part of the 'Great Find of Perkins Bacon' in 1887, where sheets of these stamps were unearthed after the firm lost the contract to print Barbados stamps. These sheets have been attributed to the first printings of the stamps but were never sent out to the colony, probably because they didn't come up to standard. After they were discovered they were split up and sold to collectors and to this day singles, pairs and blocks do come up for sale, but not very often.
The stamps shown here are the more common 'slate blue' variety; there is one other variety which looks very similar which is the 'deep slate' variety but this is much harder to come by.
So share the love for a smashing block of four which were probably printed in 1852, which makes them over 160 years old!