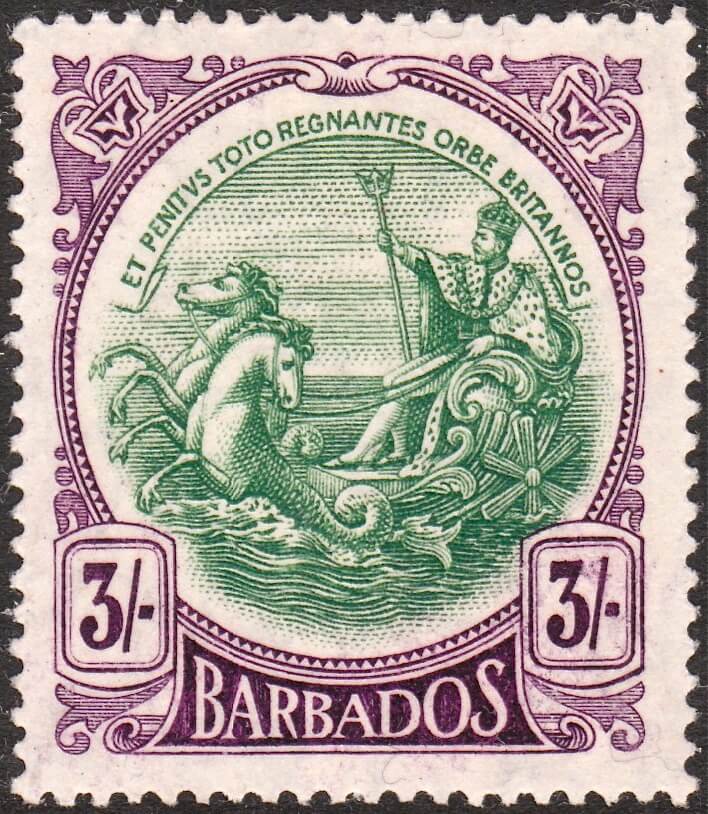 One of the most iconic stamps of Barbados is the fabulous SG200, the 3/- stamp from the 1918 large seal set. The specialist catalogue, however, lists not one but two varieties of this, SG200 and SG200a and knowing the difference between these two can mean the difference between a £25 stamp and a £250 stamp.
The best way to see the difference between these stamps is to start by seeing them together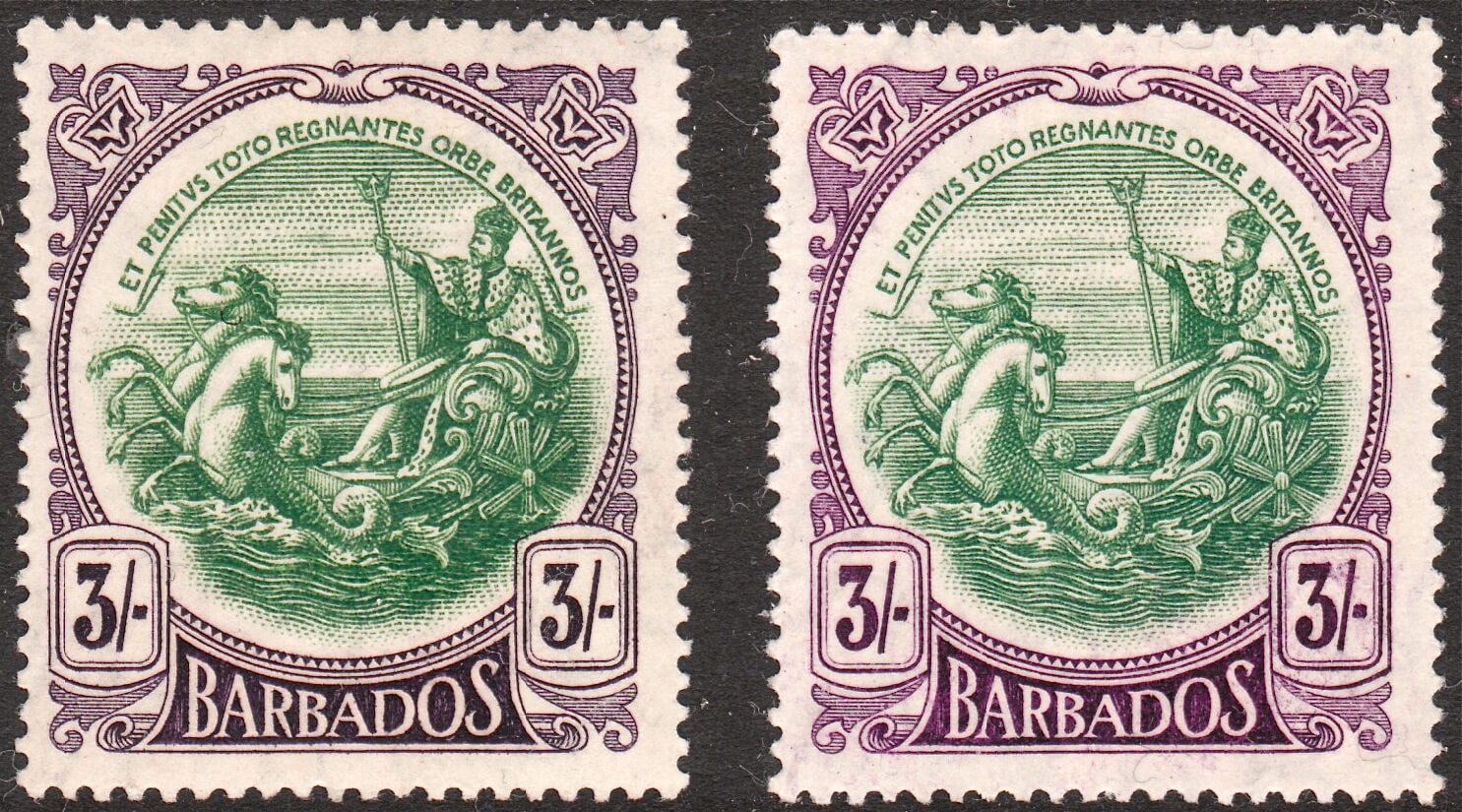 The stamp on the left is the SG200 which is the ordinary and less valuable stamp and as you can see the stamp appears darker and duller than the 200a.
Really the best way to establish which one you have is to see it side by side with another stamp however if you only have the one stamp you should assume that you have SG200. The purple is much darker and the green duller whereas the more expensive stamp seems brighter and more vibrant.
No matter which version you have, if you own just one of these stamps you have one of the gems of Barbados philately.