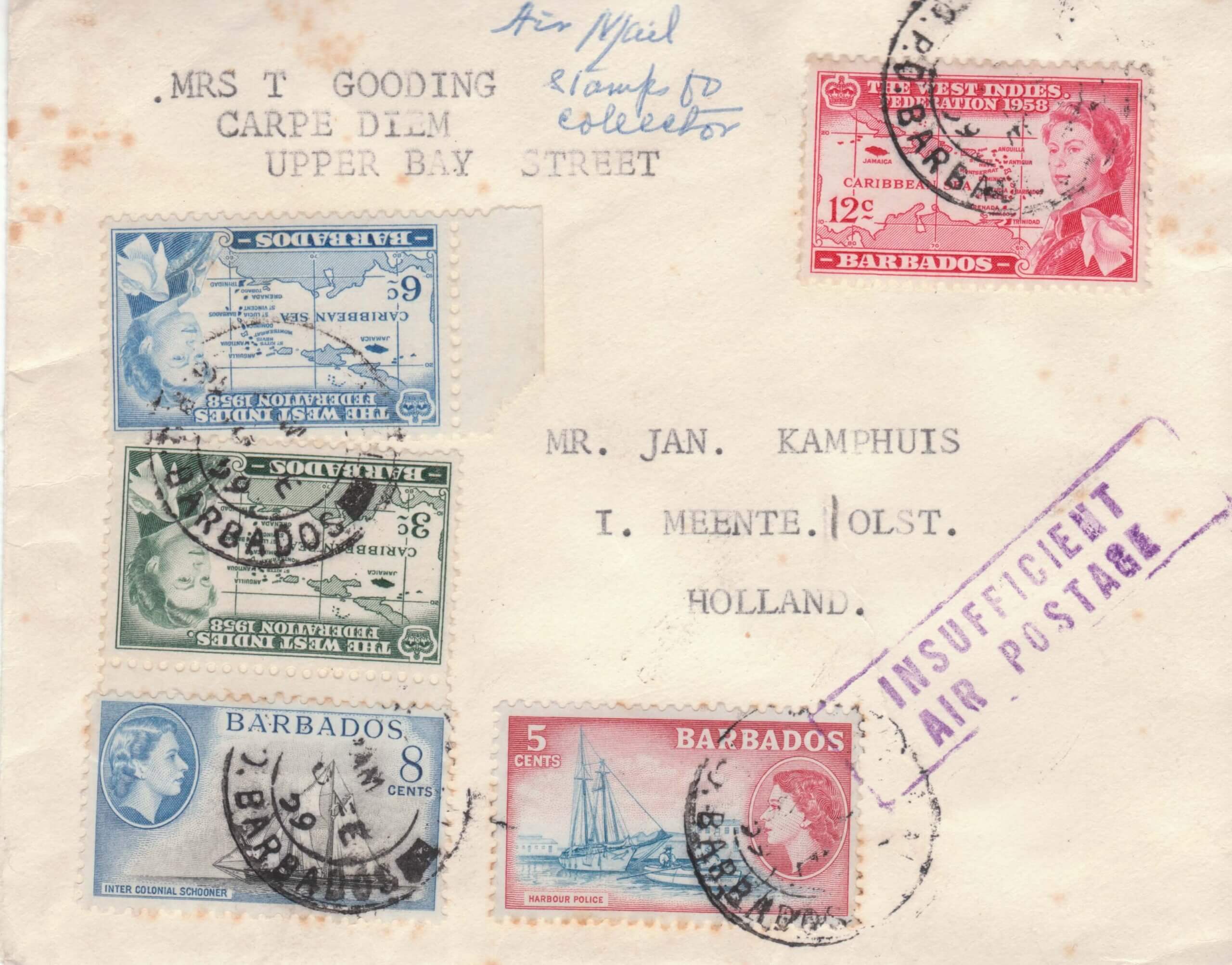 Once in a while we come across something interesting and whilst browsing eBay recently this cover appeared;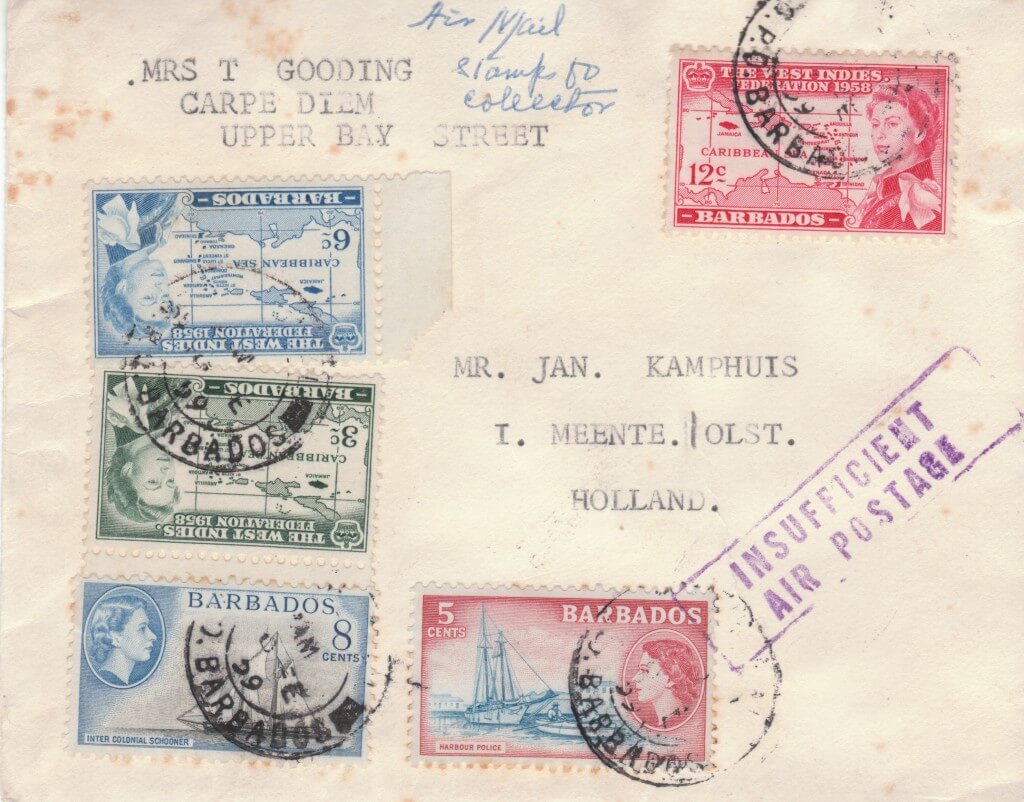 This particular cover looked a bit messy and almost philatelically contrived but that;s not what got our interest. What was of interest was the large purple cancel on the front saying "Insufficient Air Postage". Anything which attracts transit markings like this usually has a tale to tell and this cover was no exception.
On receipt we could see a small notation on it read 'air mail stamps to collector' indicating that this had been sent between two stamp collectors, hence the feeling that it looked philatelic. What they probably hadn't counted on was that it was pulled up for Postage Due.
This particular purple cancel features in the 'Bible' of Barbados cancellation; 'Barbados Post Office Markings to 1981″ by Clarke, Radford & Cave. In the book it states that this cancel has letters 3.5mm high, is a rectangle 50mm x 13mm and the only recorded usage noted in the book is 13th May 1954.
Clearly this can't be the only time the cancel was used, but it is notable that in 1981 the only cover that had come to light with this cancel on was dated 1954. Whilst the date on this one is mostly illegible it seems to be sometime in February 1959, and this may make it the Latest Known Date of usage, unless anyone out there has another one with a later cancel on it? Let us know!