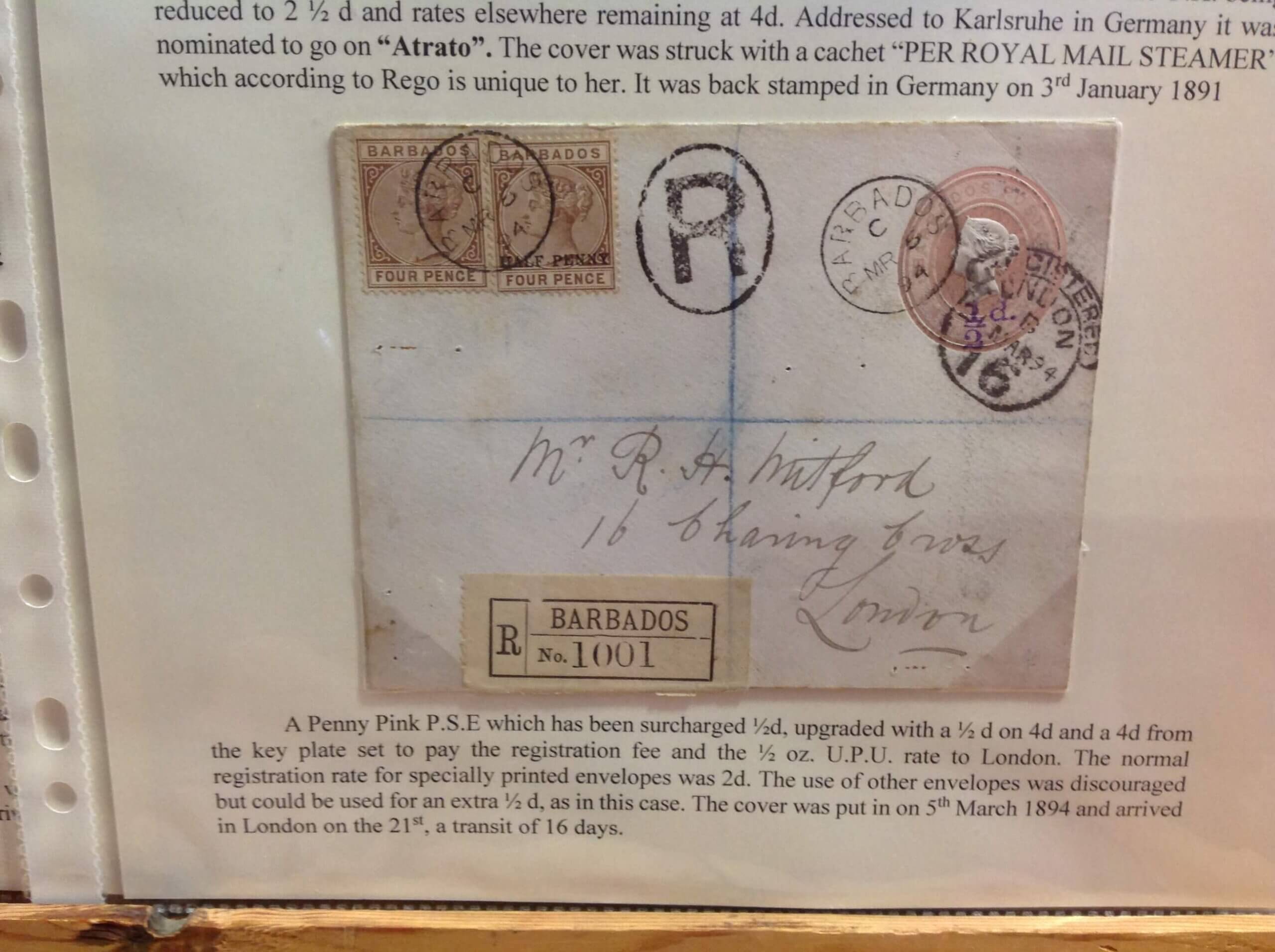 Over the weekend of 14th and 15th October 2017, members of the British West Indies Study Circle met for their biannual convention at the Abbey Hotel, Hither Green in Redditch.
There were over 40 members present across the two days, a good range of material and literature on sale from various dealers in the bourse and of course, the highlights included displays from members who had brought material to show.
The beauty of these events is that not only do you get to see exhibition quality material but you also get to see parts of everyone's individual collections.
The following photographs were taken at various points over the weekend and show not only some of the great Barbados material we saw but the scale of the material on display.
It was a great weekend and one we can look forward to again in another two years.