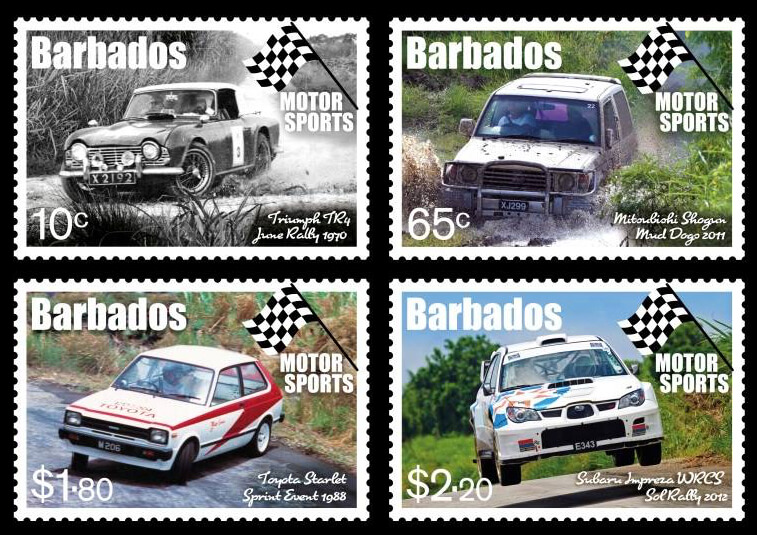 Fans of motorsports will love this!
A new series of stamps has been issued on 12th June and these are the earliest images I have available. These were shared by the Barbados Postal Service on their Facebook account a couple of days ago but we 've only just had the chance to write this blog post.
There are a set of four stamps at the usual denominations and a Souvenir Sheet which looks like this;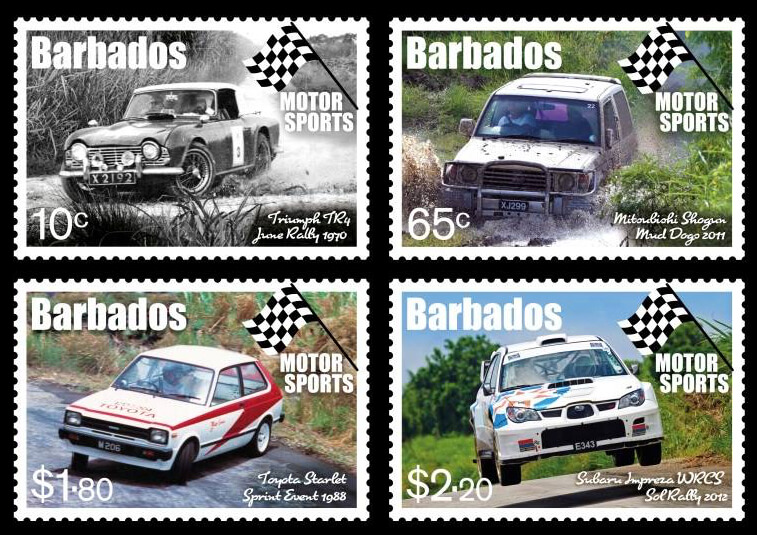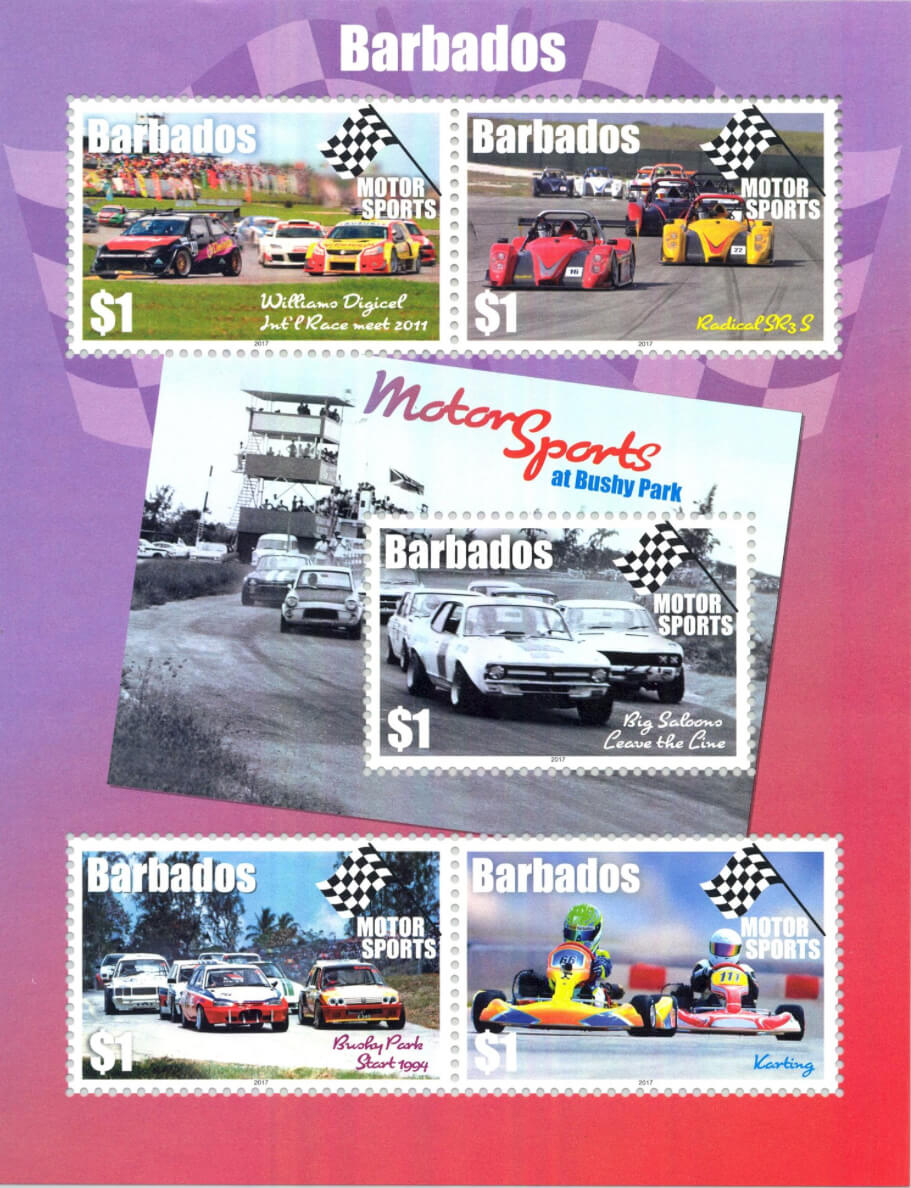 The stamps are;
10c Triumph TR4 – June Rally 1970
65c Mitsubishi Shogun – Mud Dogs 2011
$1.80 Toyota Starlet – Sprint Event 1988
$2.20 Subaru Impreza WRC Sol Rally 2012
The Souvenir sheet shows various activity at Bushey Park which was a venue for Motor Sport on Barbados in the 1970's.
As always a modest issuing policy means that for $9.35BBD you get the entire set. This equates to £3.68 at current exchange rates and to put it in context, the latest issue from Royal Mail is Windmills and Watermills and to buy that set of six stamps would cost you £7.24.
Motorsport in Barbados wins hands down!
As soon as we get the real stamps here in the UK I'll post larger images and add them to the gallery on the website.