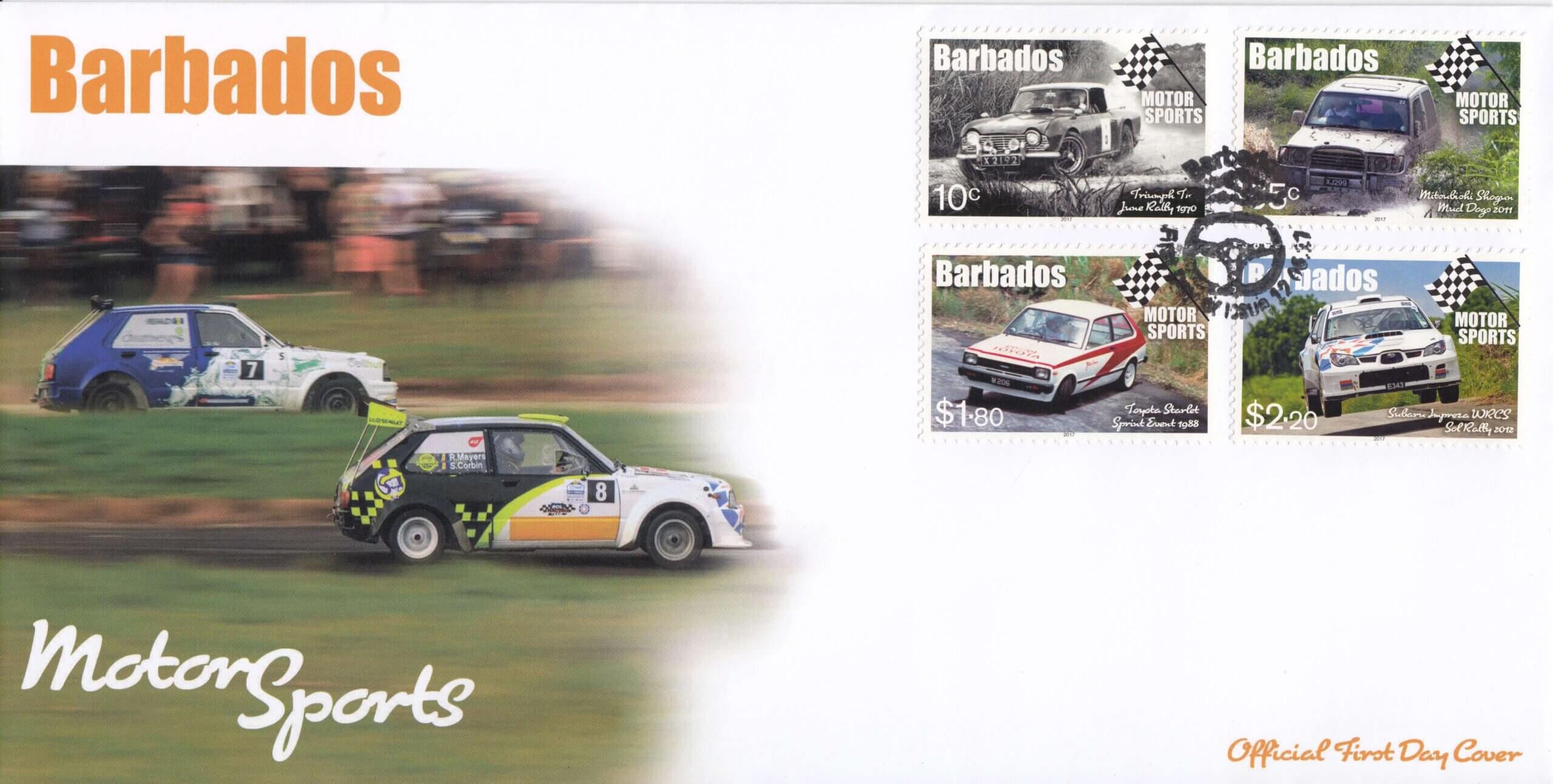 As promised, today saw the arrival of the brand new Motor Sports stamps issued by the Barbados Philatelic Bureau.
Designed by Andrew Robinson, the stamps have been printed by Lowe Martin (Security Printers) in Litho and are perf 13. The official release date was June 12th 2017 and there are four stamps with values of 10c, 65c, $1.80 and $2.20. The stamps are as follows;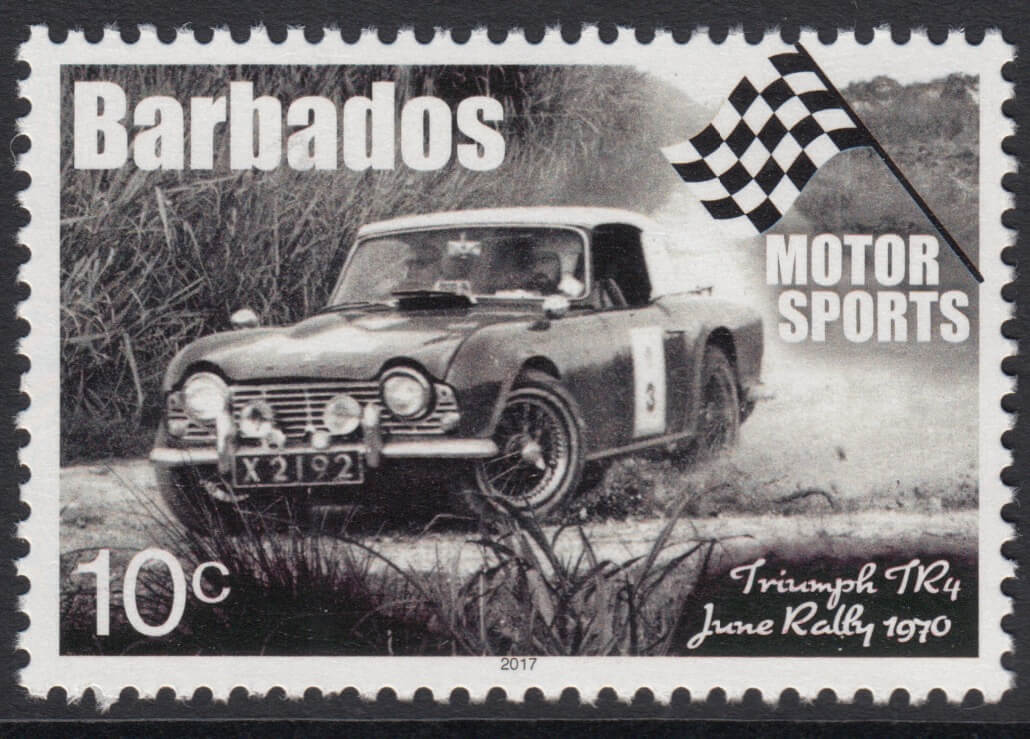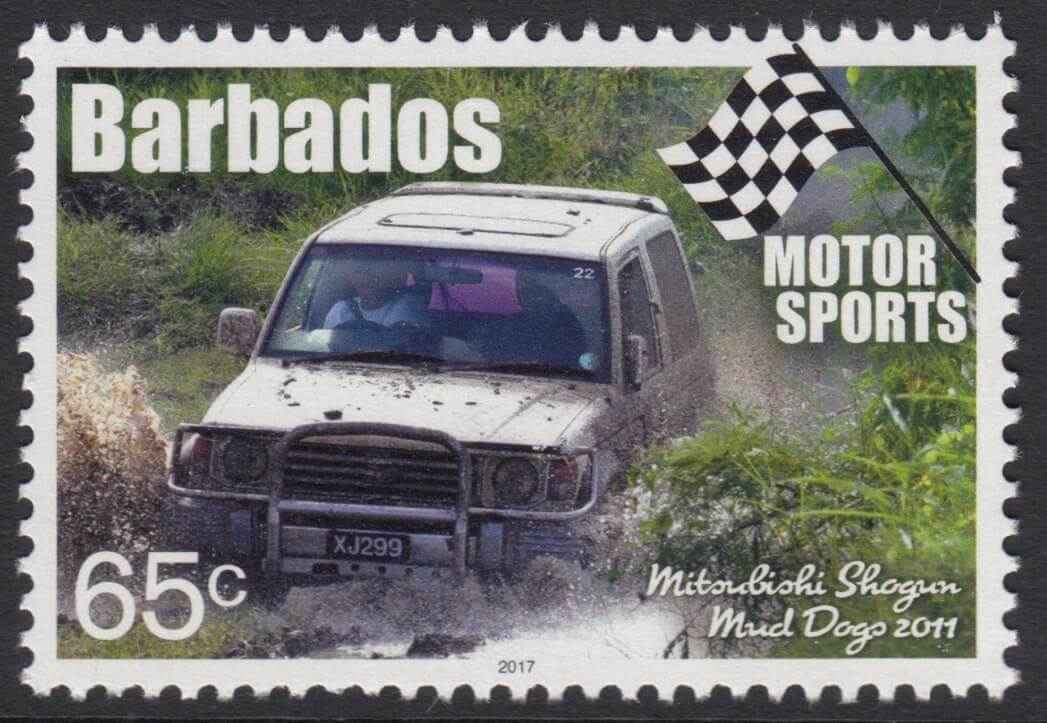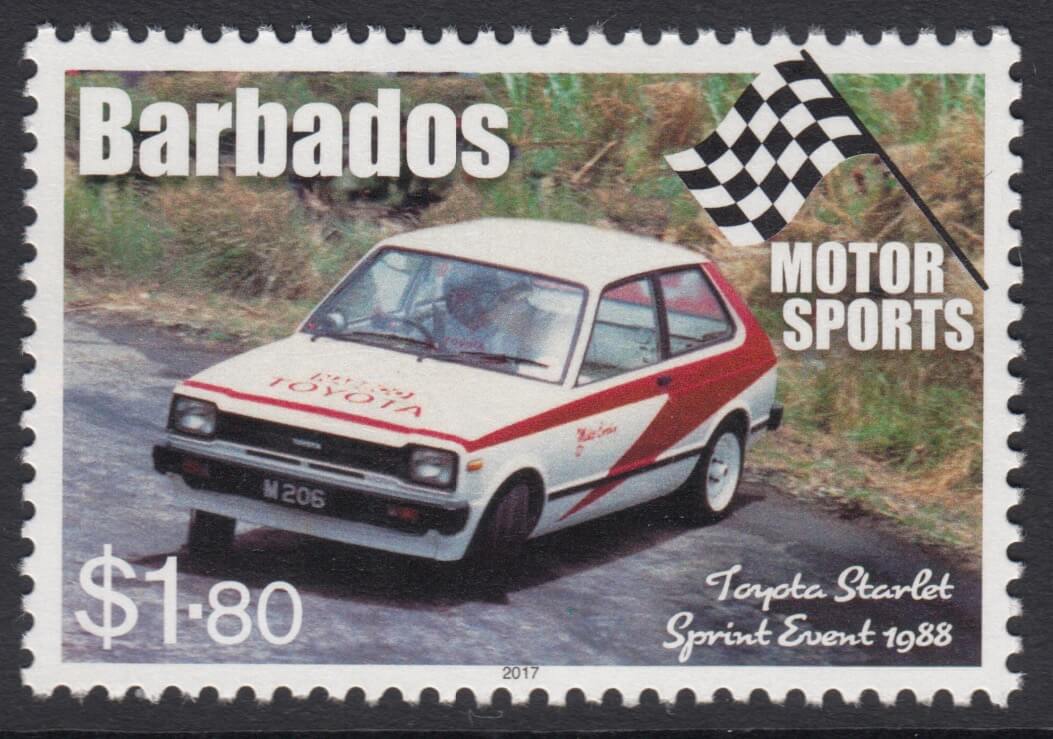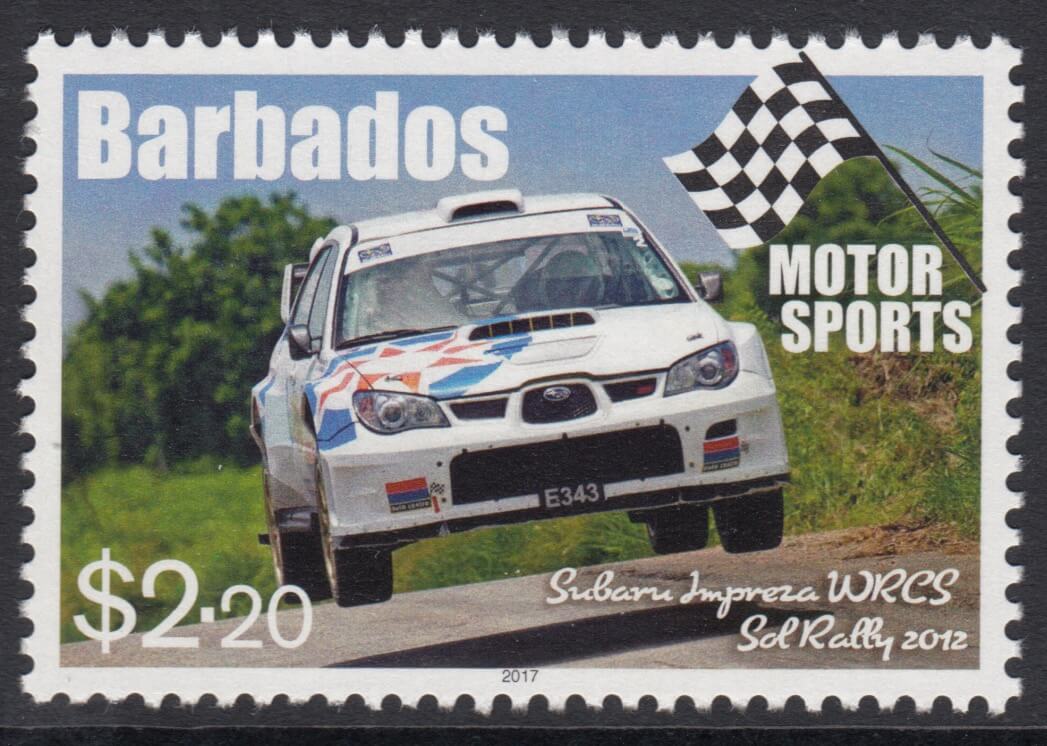 And to go with the set of four stamps there is a Souvenir sheet at $5 value which features motorsport action at Bushey Park Barbados from 1971 to date.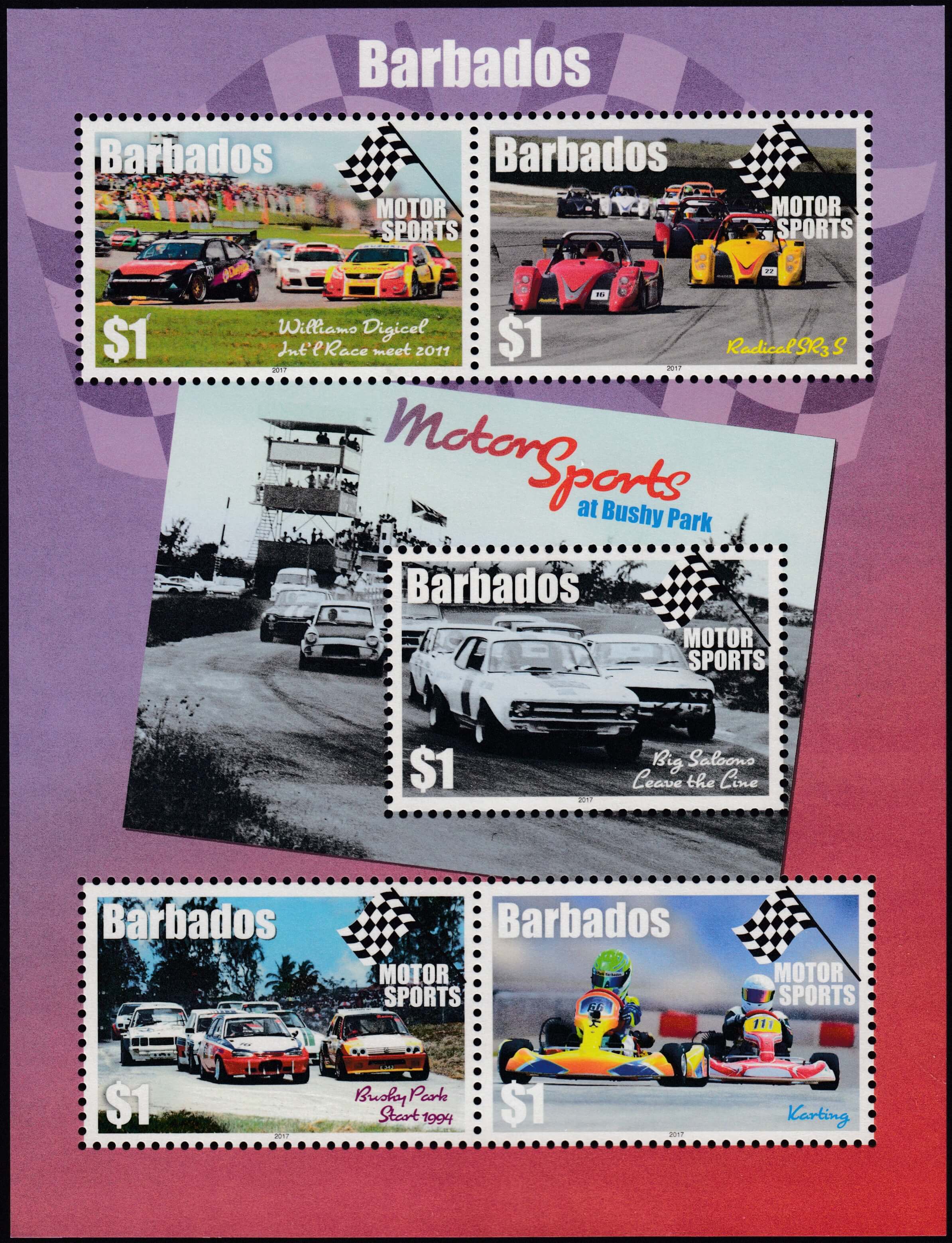 To top off the collection there is also a First Day Cover featuring the four stamps (nothing for the souvenir sheet) and it looks like this;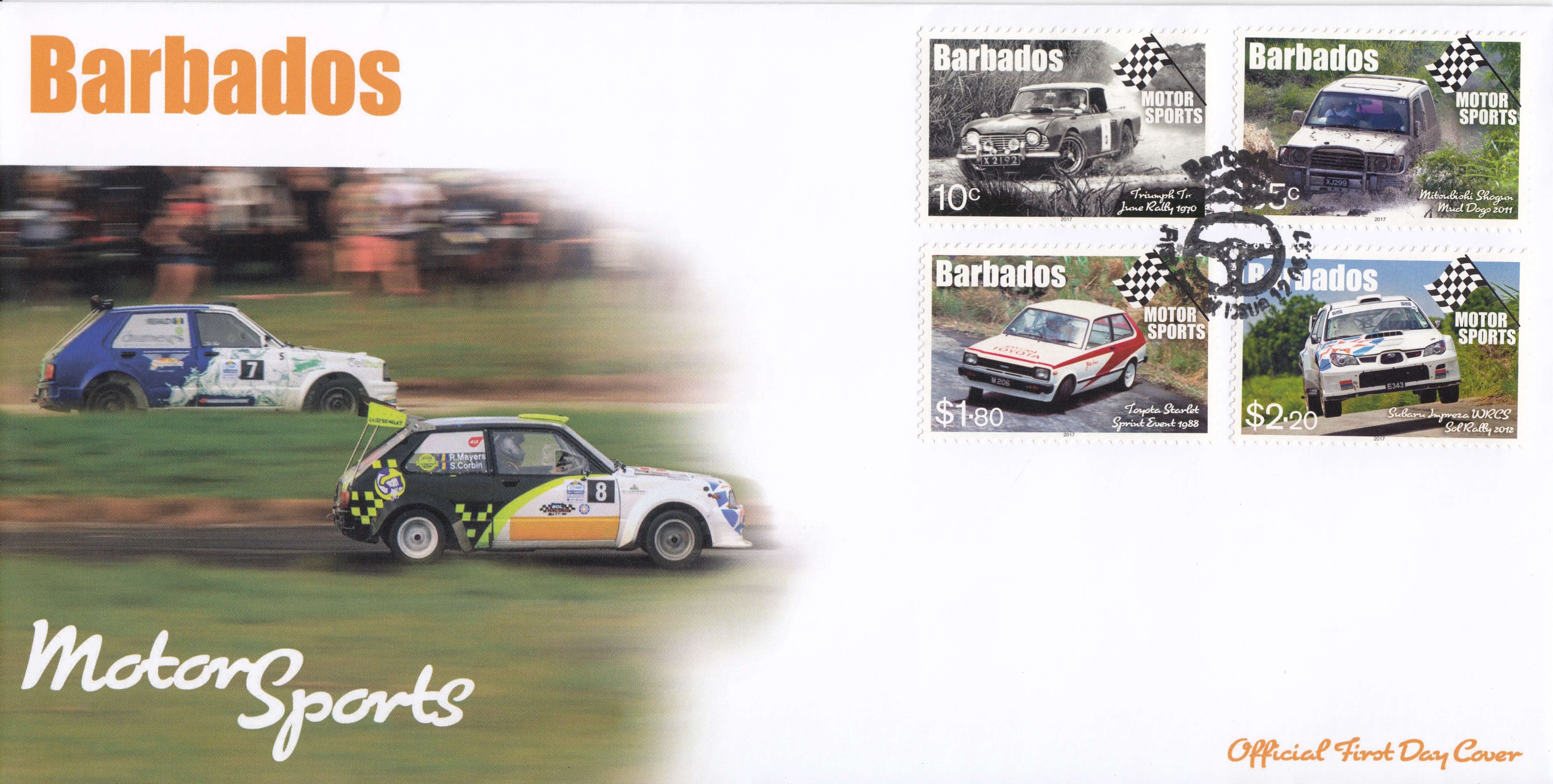 All in all a very nice addition to the collection!