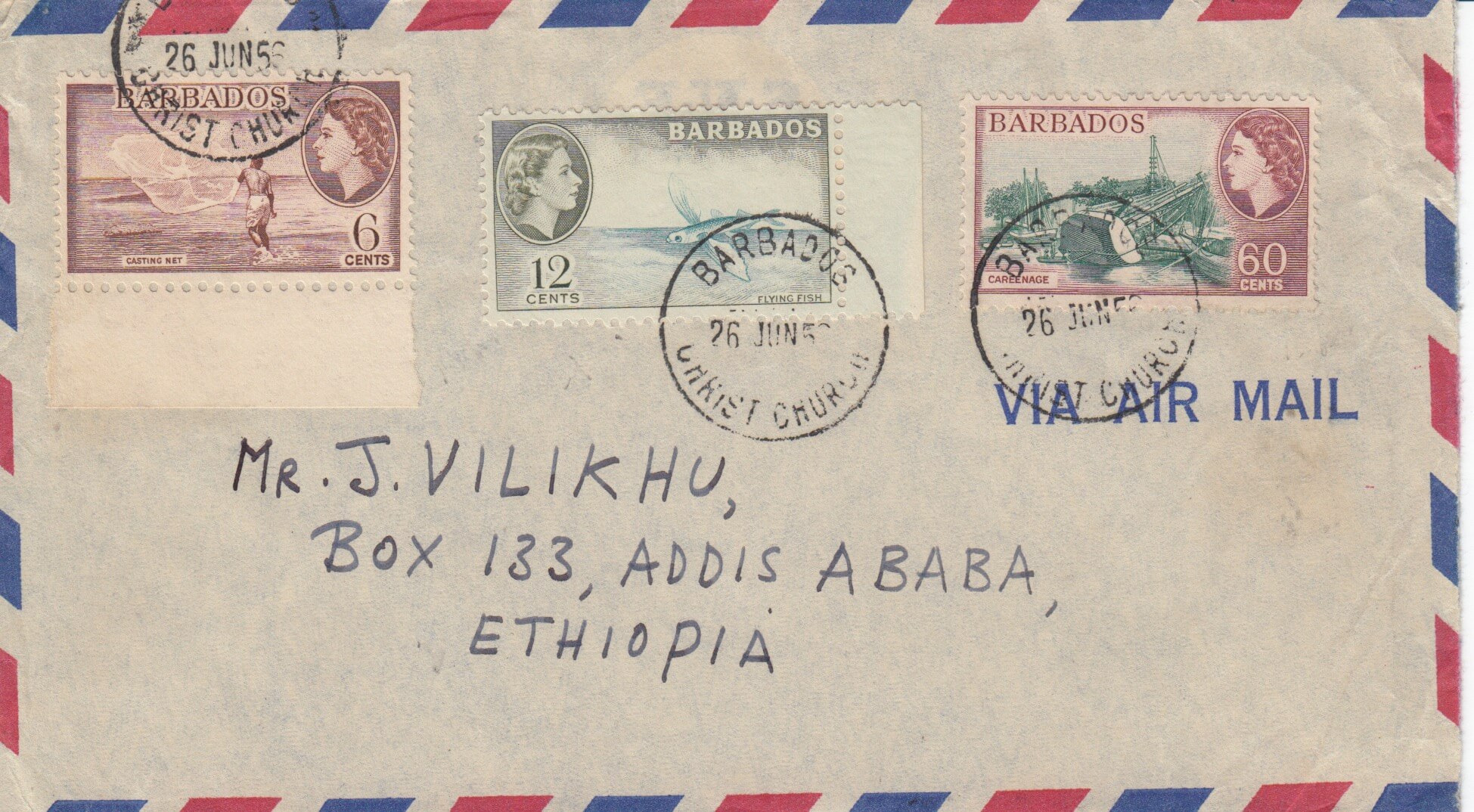 It's not every day that you find a cover from Barbados to an unusual destination but this one really ticks that box!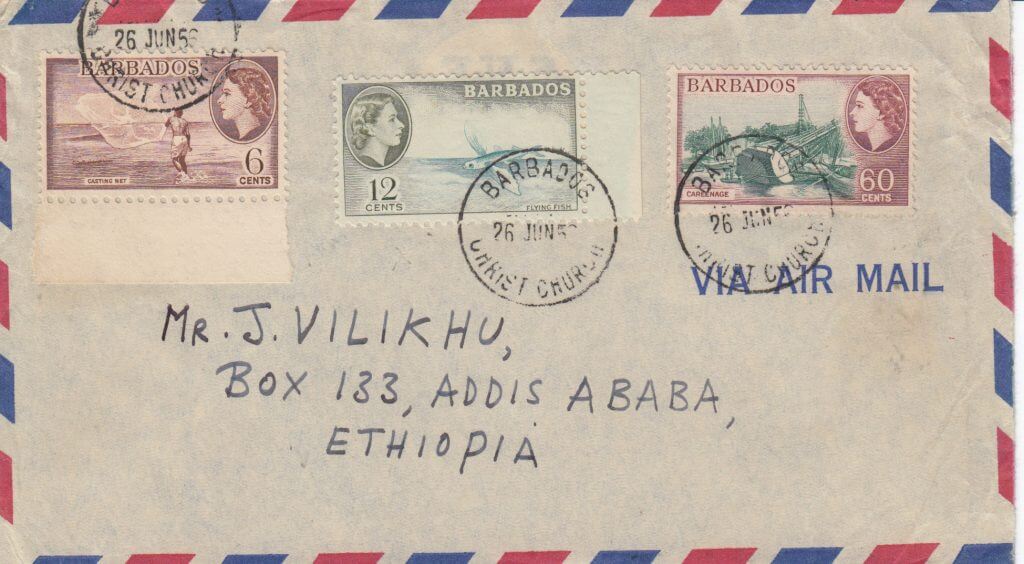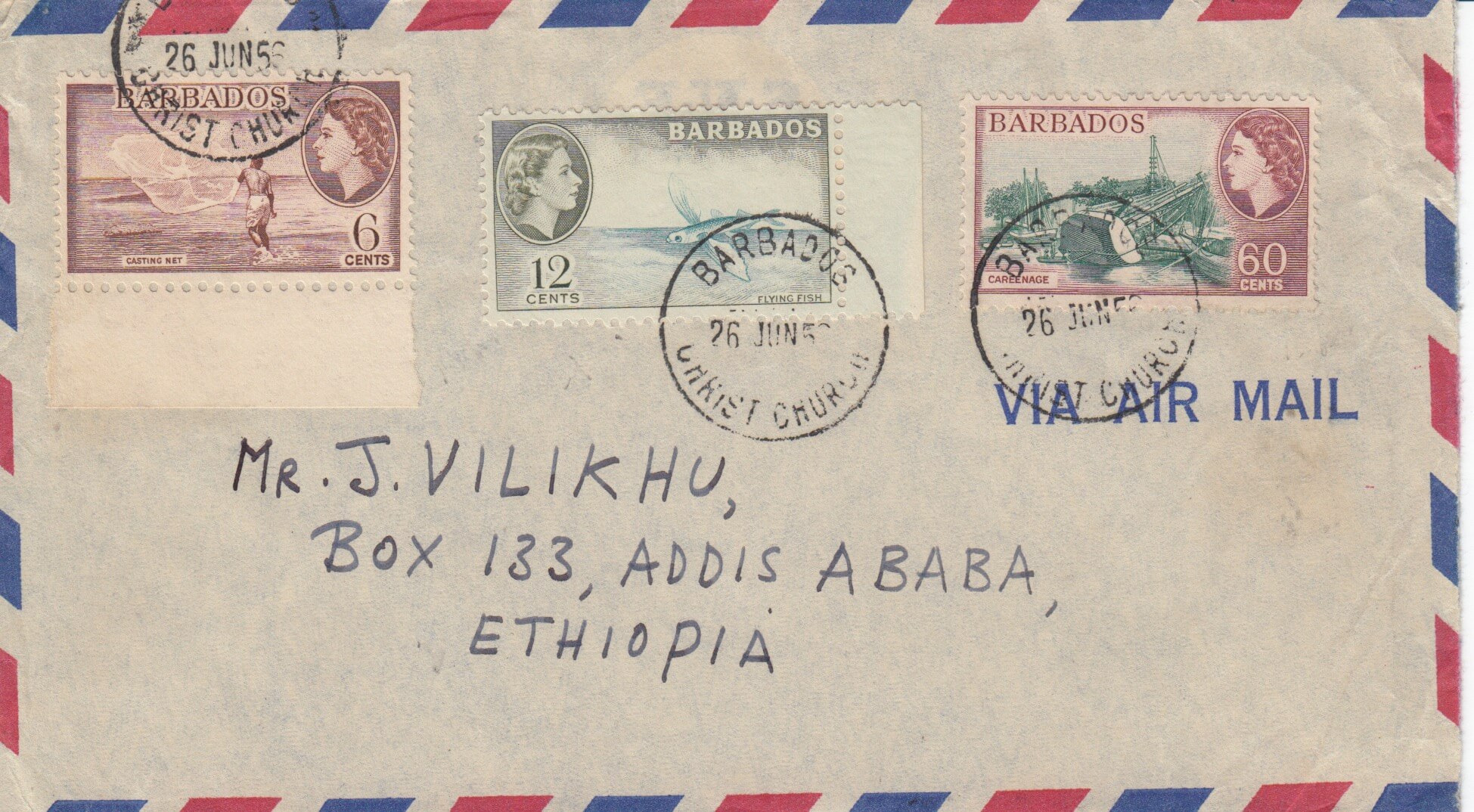 Typically most overs you see are to and from USA or Britain and in some cases, other Commonwealth countries. Not this one. Its a cracker!
Sent on 26th June 1956 from Christ Church, Barbados to Addis Ababa in Ethiopia, it paid a rate of 78c for airmail and features three stamps from the first QEII set. We have the 6c, 12c and 60c all on the same cover which is quite unusual to find in the period anyway, never mind the destination.
Of course the mind start to wonder what on earth this letter could have contained. Was it a simple 'hello' to a friend in Ethiopia, a request to purchase something or something else? And who was the mysterious J. Vilikhu, contactable via a post box in Addis Ababa? Google has nothing sadly but if you know, then drop me a line or leave a comment below….