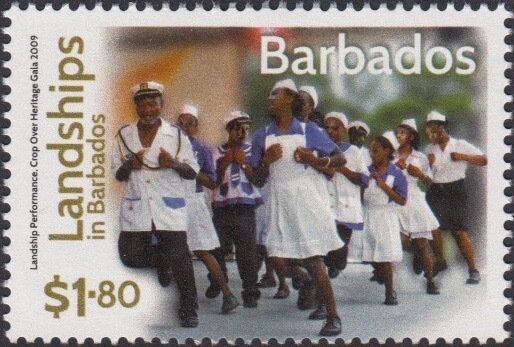 Just arrived this week are the latest set of stamps from Barbados, this time showing the Landships in Barbados.
For those not familiar with Landships, these are an integral part of Bajan heritage and culture. Their existence dates back to 1863 when their founder Moses Wood is said to have created the first one but as there are no written records from that date, doubt still exists as to whether this is accurate.
Landships traditionally have been associated with the poor on the island and have deep roots in the slave culture that existed at the time. Essentially created as a 'friendly' society to help others in the community, the Landships were said to emulate the camaraderie existing on British Naval Ships at the time and the uniforms worn to this day reflect that.
At the heart of each Landship is a 'tuk tuk' band which typically consists of drums and a penny whistle.
From eleven landships in the 1970's, today there is just one which still 'sails' and if you want to read more about the history and cultural significance of this uniquely Bajan organisation then there is a very good article on Wikipedia.
The Landships of Barbados Stamps
The new set consists of fours stamps and a mini sheet
The Landship Tuk Tuk Band – 10c stamp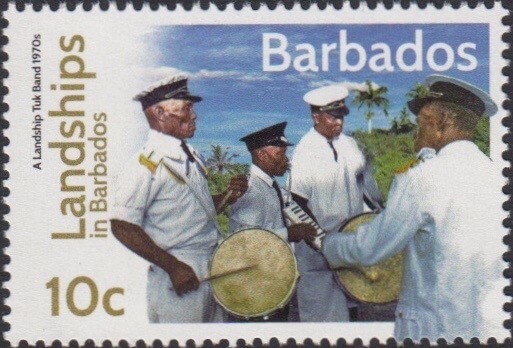 Each Landship traditionally has a 'tuk tuk' band at its heart, typically consisting of a penny whistle, kettle drum and a bass drum.
The Maypole – 65c stamp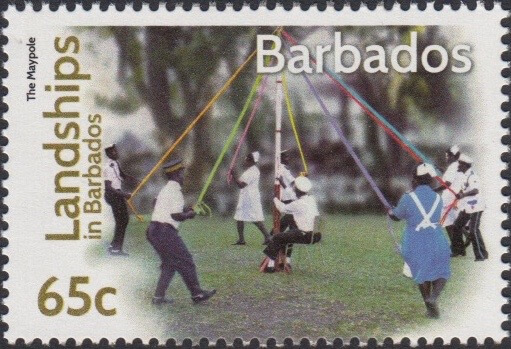 Historically, only Barbados Land Ship BLS Cornwall used the Maypole but as the landships were revived in Barbados Commander Leon Marshall set about teaching the maypole dance to other landships.
Landship Performance at Crop Over – $1.80 stamp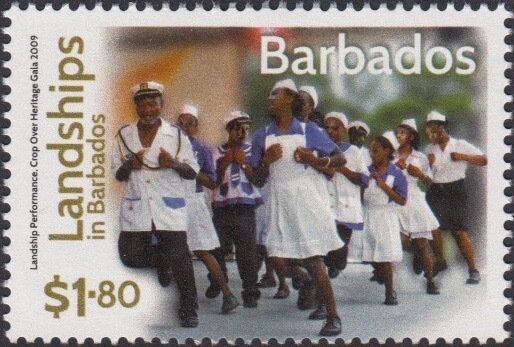 Crop over in Barbados is an amazing time of year where the whole island seems to celebrate. Traditionally held on the first Monday in August it now features days of entertainment leading up to this date including a huge parade from the National Stadium down to the outskirts of Bridgetown. Landships perform at every Cropover (or Kadooment) and the move shown on this stamp is known as 'Rocking the Boat'.
Commander Leon Marshall – $2.20 stamp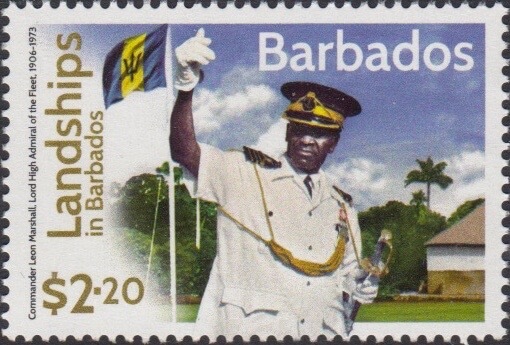 Celebrating the life of Leon Marshall who was almost single handedly credited with reviving landships across Barbados over a period of 50 years spent as a member of the Landships movement.
Lord High Commander Vernon Nathaniel Watson – $5 mini sheet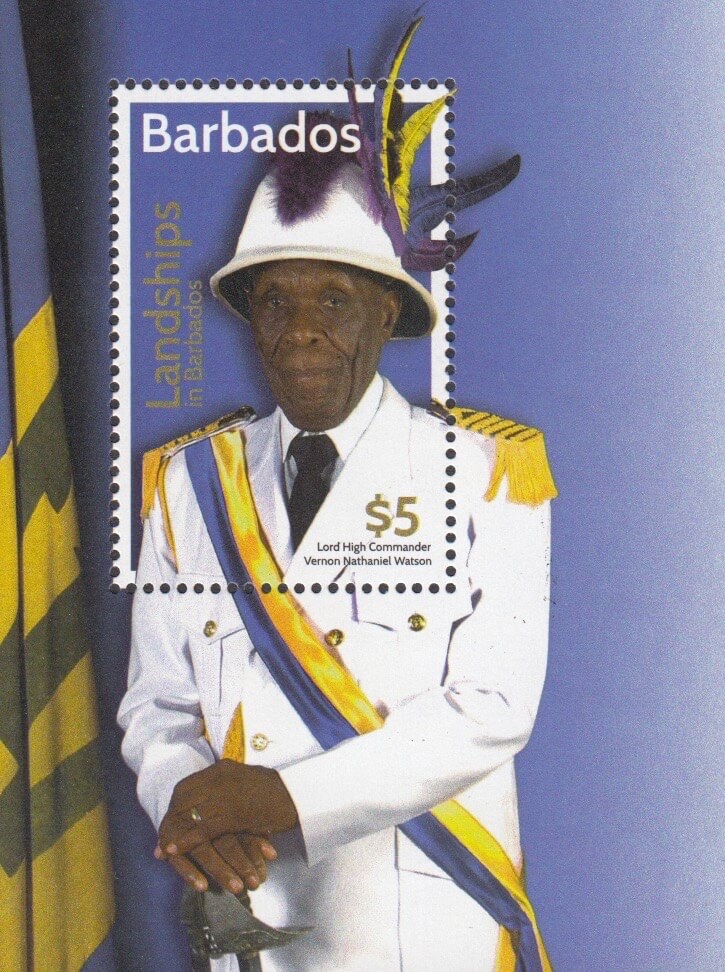 Vernon Watson is currently the Lord High Commander of the Barbados Landships Association and is credited with helping their revival in the late 1900's by lowering the age of registration and including school children for the first time. He received the OBE for his work in 1998.
There are also two First Day covers; one for the set of stamps and one for the mini sheet, shown below.