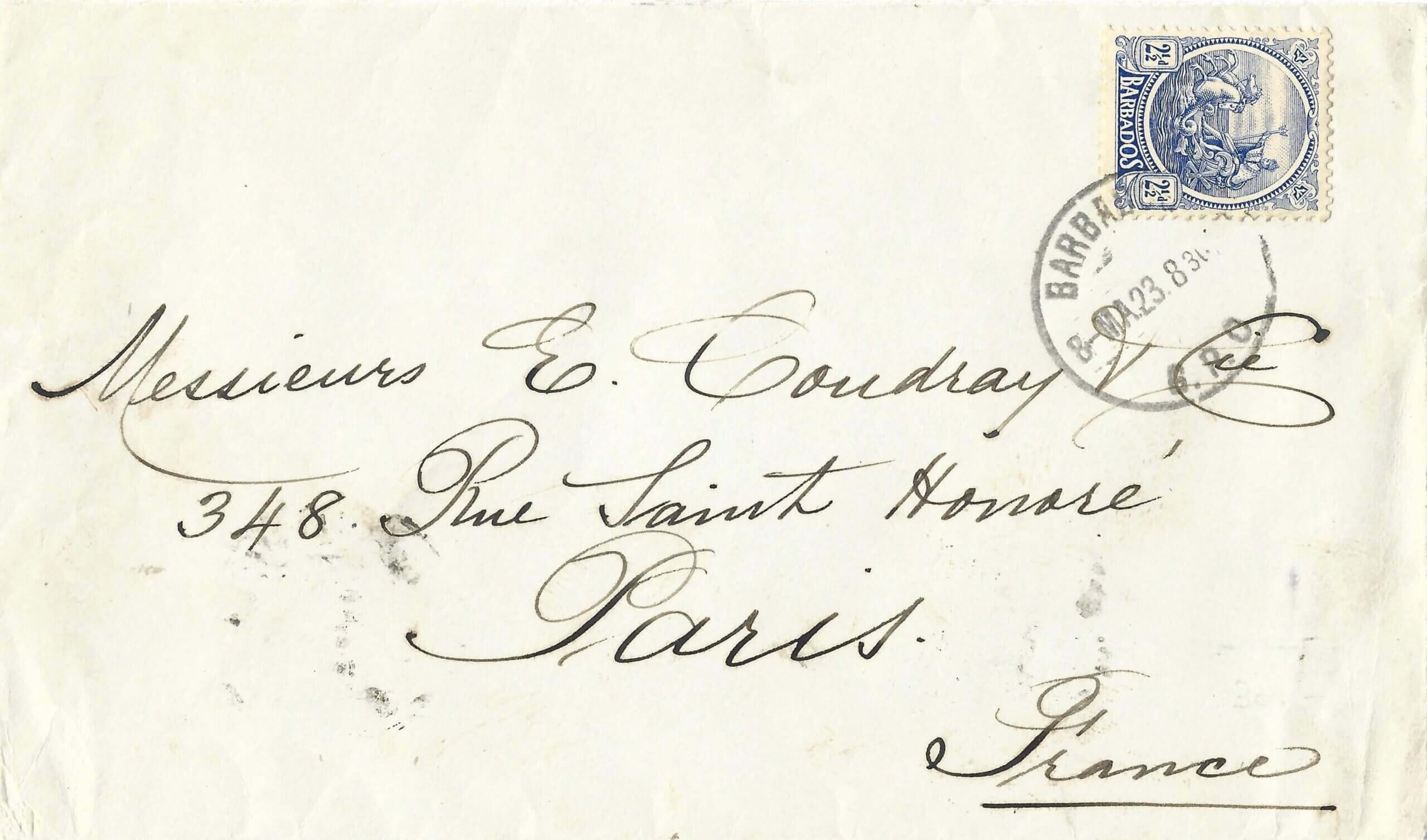 I'm hugely grateful to Luigi Wiechula who has sent me a scan of this wonderful cover which combined two of our mutual collecting passions.
For some time now I've been amassing a collection of France and French Colonies stamps as I find the line engraved stamps of the mid-twentieth century to be some of the finest examples of artwork on stamps ever produced. This cover, therefore, crosses over the two passions being a wonderful cover from Barbados to France in 1923.
Finding examples of the 2½d rate on a cover like this is quite tricky and this one, dated 8th March 1923, is a wonderful example. Sent from the French Consulate in Barbados to Paris, this cover has a nice clear cachet on the back and two arrival cancels showing that the arrival date of 25th March, meaning it took seventeen days to cross the Atlantic.
Covers like this are a fascinating snapshot of life almost a century ago.