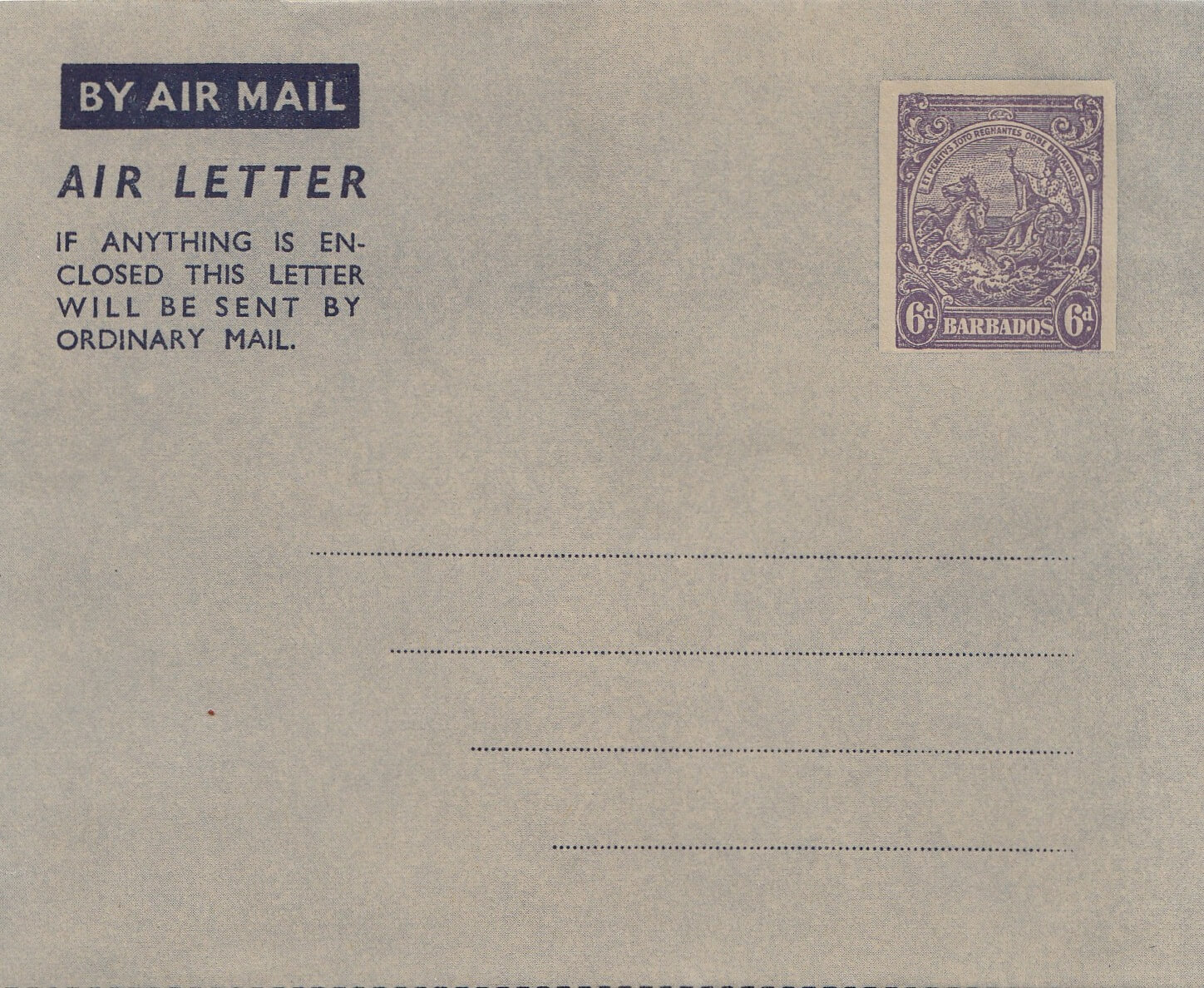 Barbados issued just four Air Letter forms, or Aerogrammes from the very first in 1944 until the reign of Queen Elizabeth II. The last of these was printed by McCourqodale & Co Limited and is described in the catalogues as "Dark Blue on light greyish paper, with 6d stamp printed in violet" and looked like this;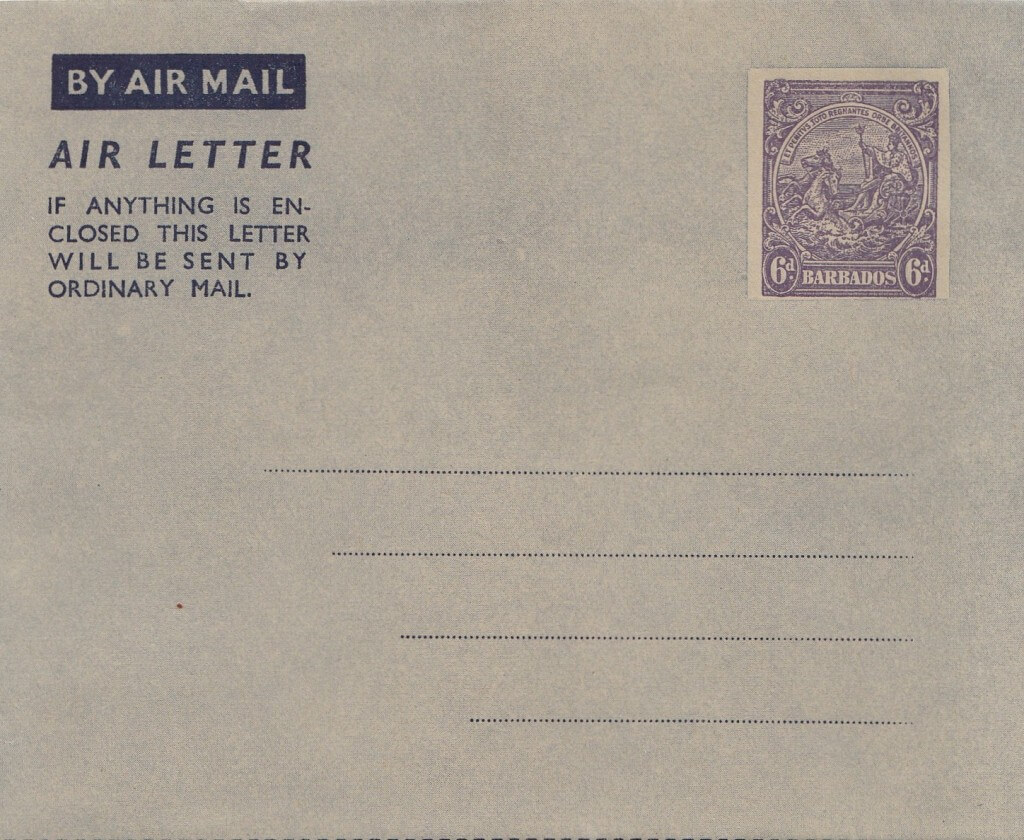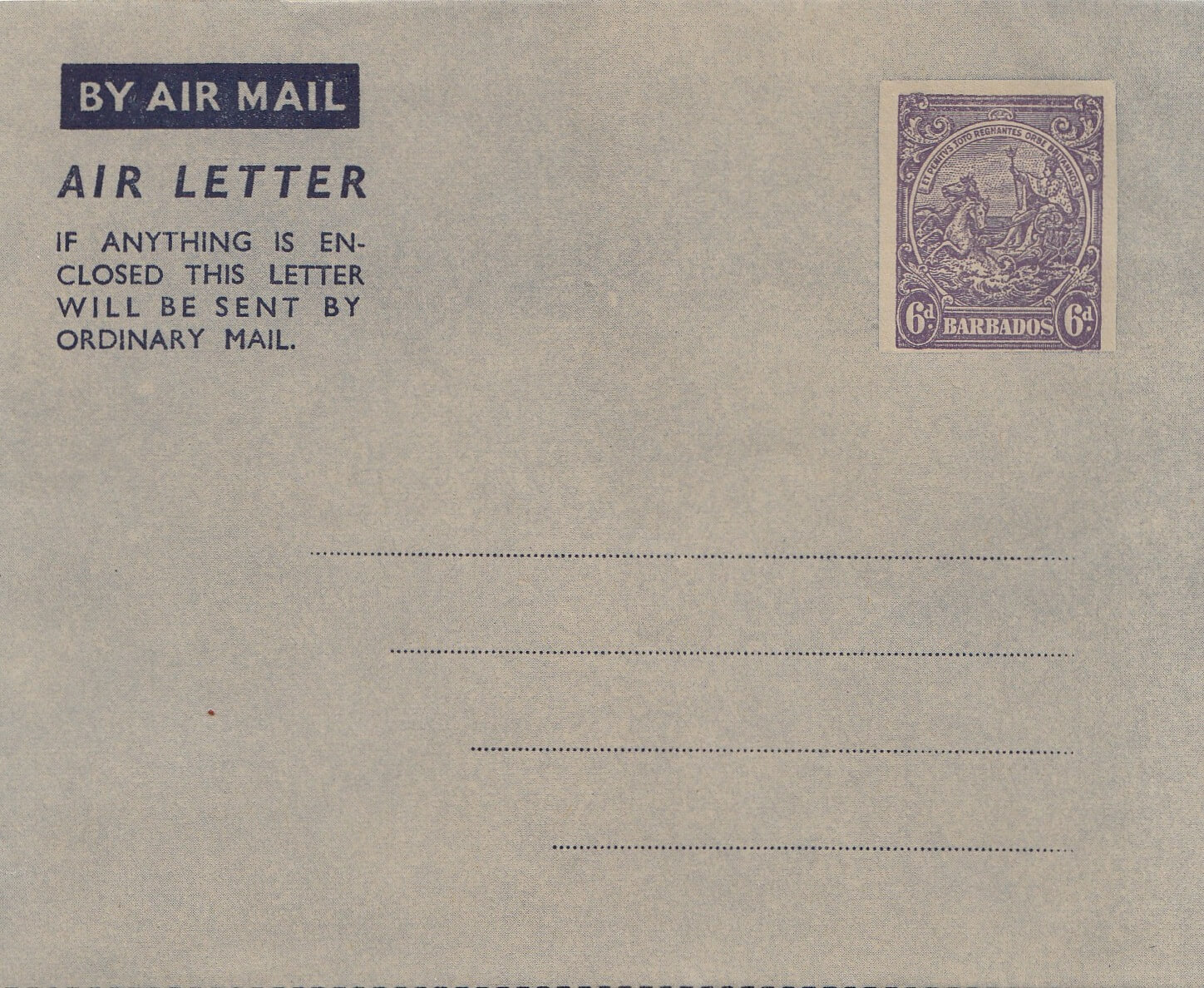 The astonishing thing about these forms is that according to 'The Stamps of Barbados' by Edmund Bayley, some 50,000 of these were printed and they were put on sale on 21st November 1949 but they had completely sold out by January 1951 and no more were printed until 1959. One would have thought that with that much demand a reprint would have been ordered sooner?
A print run of 50,000 doesn't make this one that scarce but its still nice to find a mint example fifty four years later.