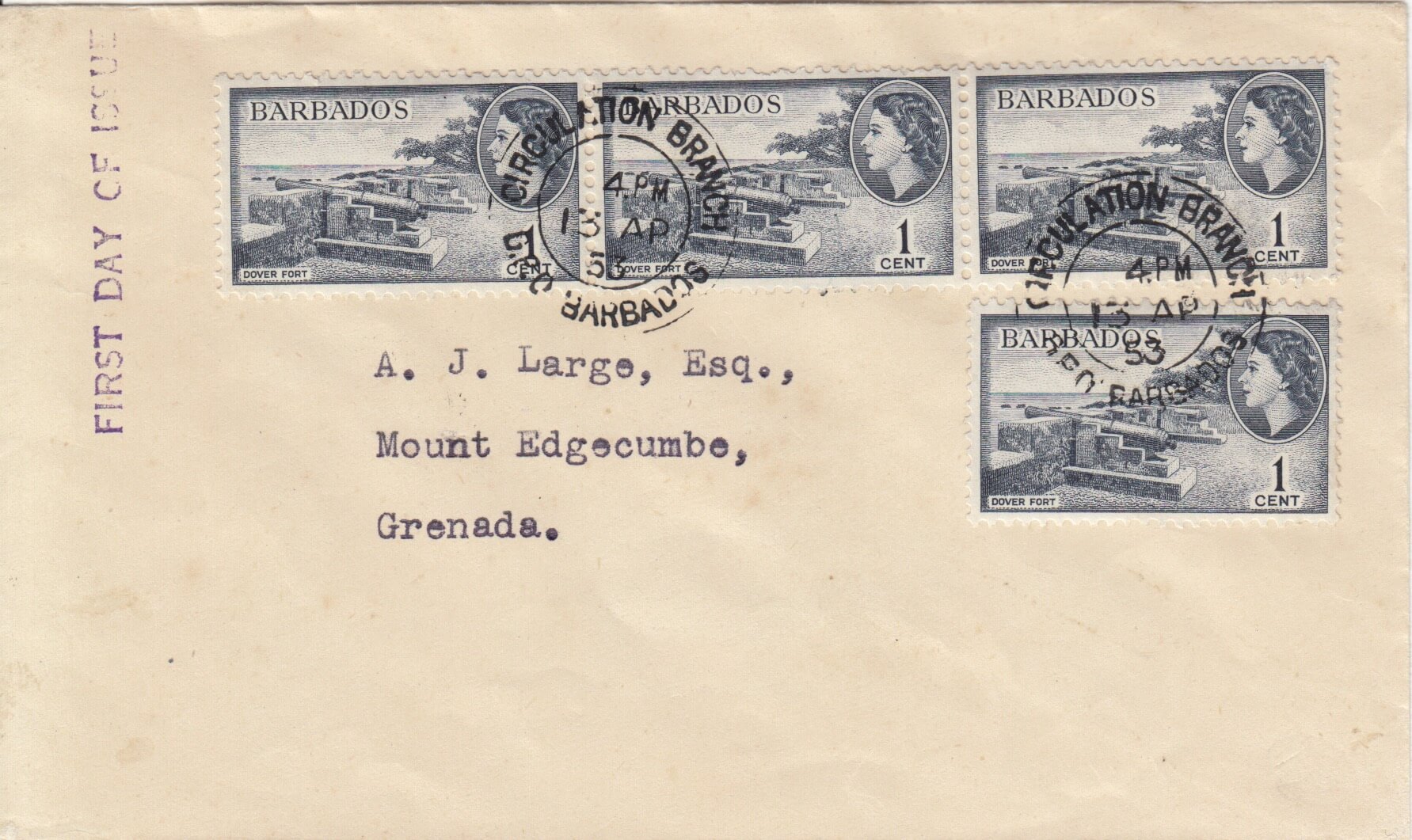 It's always a challenge. How can you get a postally used First Day Cover when the stamp value is below the minimum rate for any route?
These days, it's not so much of an issue as you can ask Royal Mail (or your country's equivalent mail service) to cancel anything for you and return it in a separate cover paying the correct rate, but back in the 1950's, it was still a challenge to get postally used FDC's.
So, here's what one enterprising person did;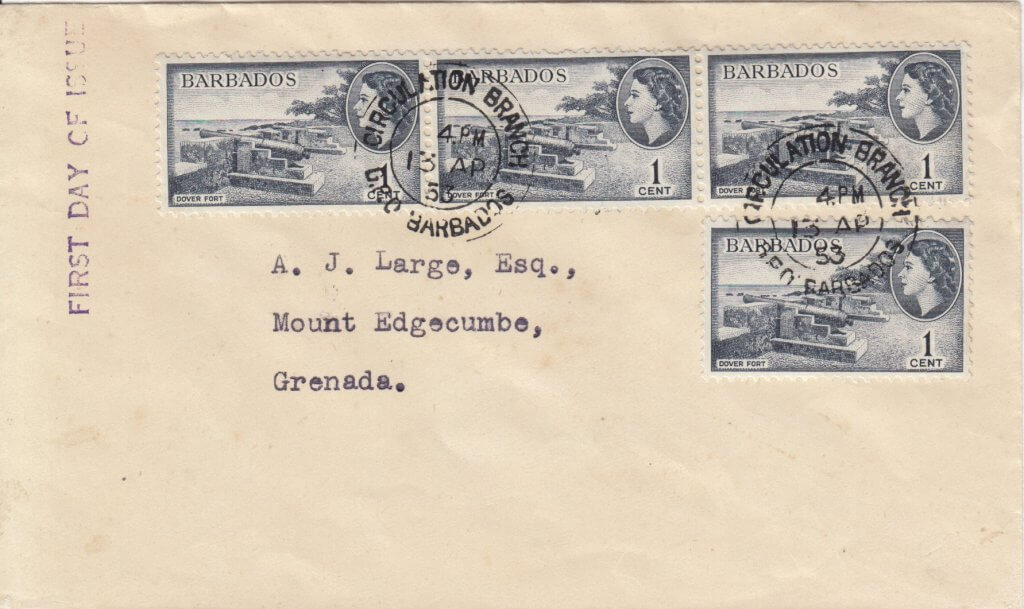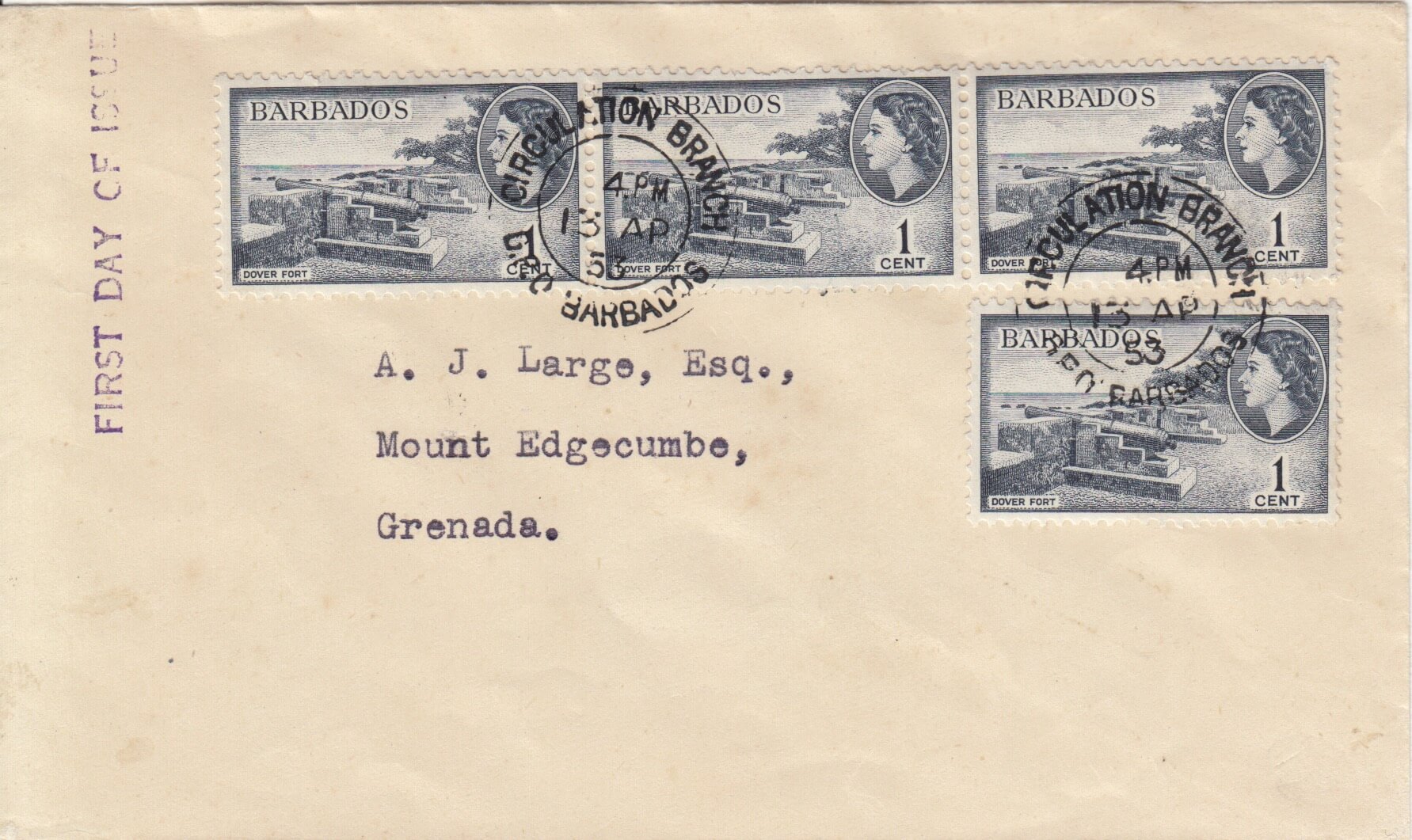 They sent a cover to Grenada and instead of using the current 4c stamp, they used four 1c stamps, all nicely canceled.
Now that's a clever solution to the problem and an interesting First Day Cover!