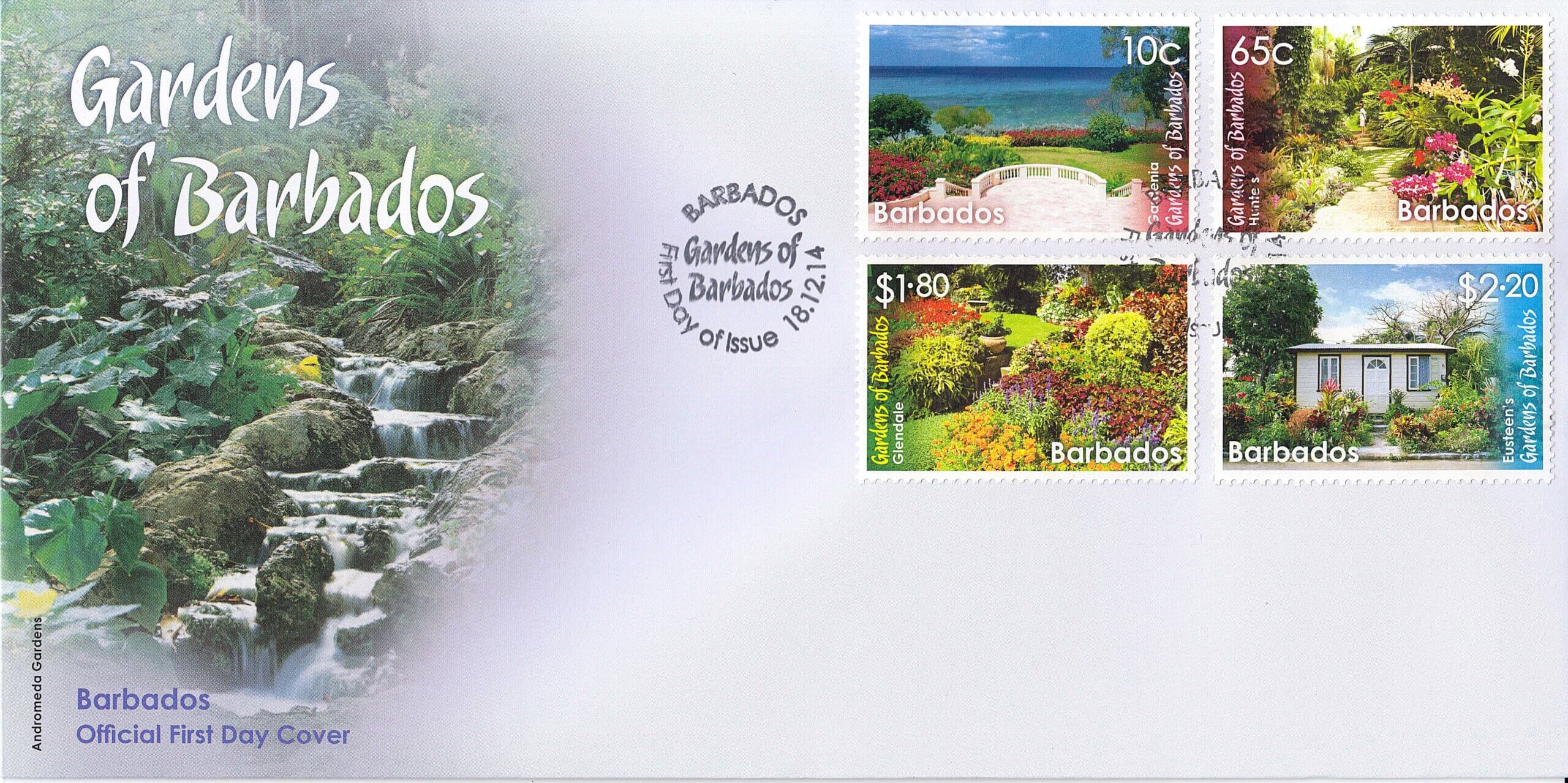 Released on 18th December 2014 but only now finding their way to my collection are this lovely set entitled The Gardens of Barbados.
Featuring four stamps, 10c, 65c, $1.80 and $2.20 as well as a mini sheet at $4.00 this set is one of the nicest released in recent years.
Here they are;
10c – Gardenia Gardens, Barbados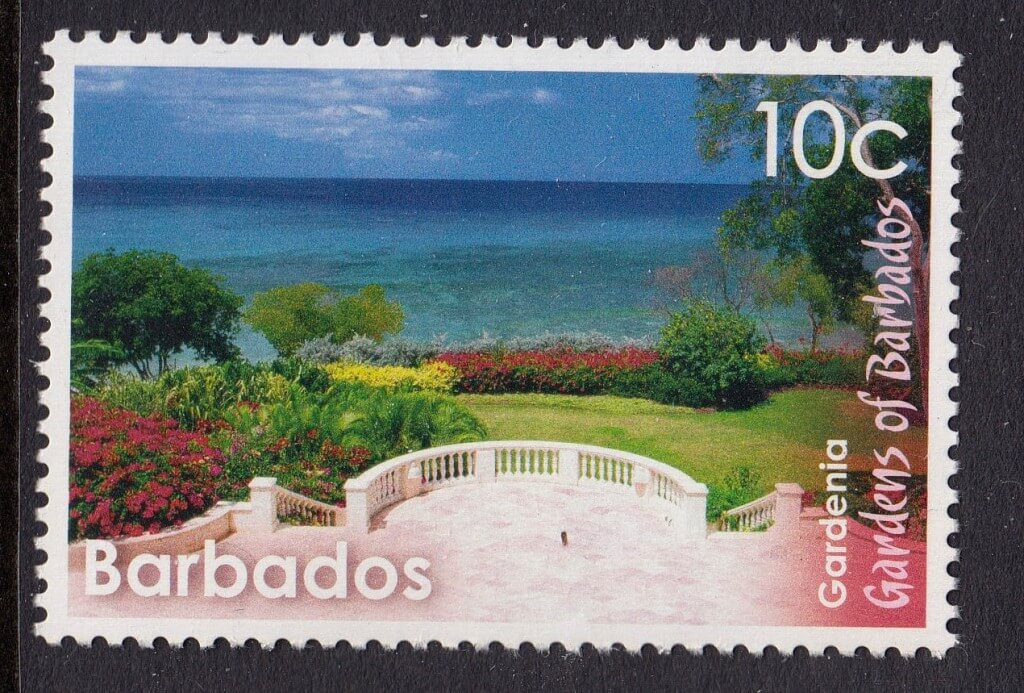 65c – Hunte's Gardens, Barbados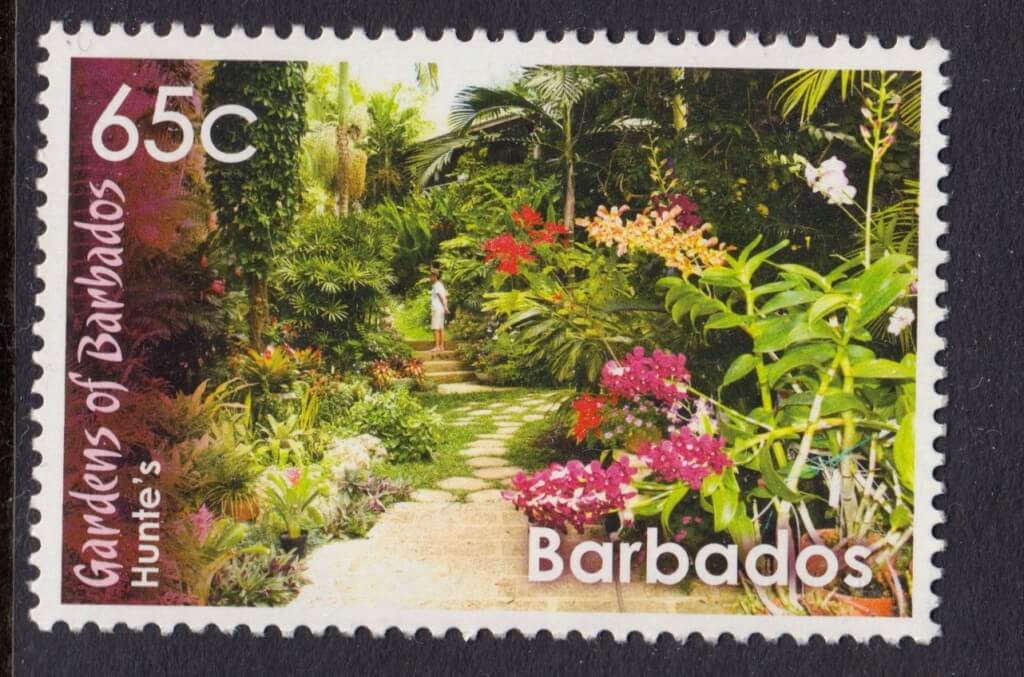 $1.80 – Glendale Gardens, Barbados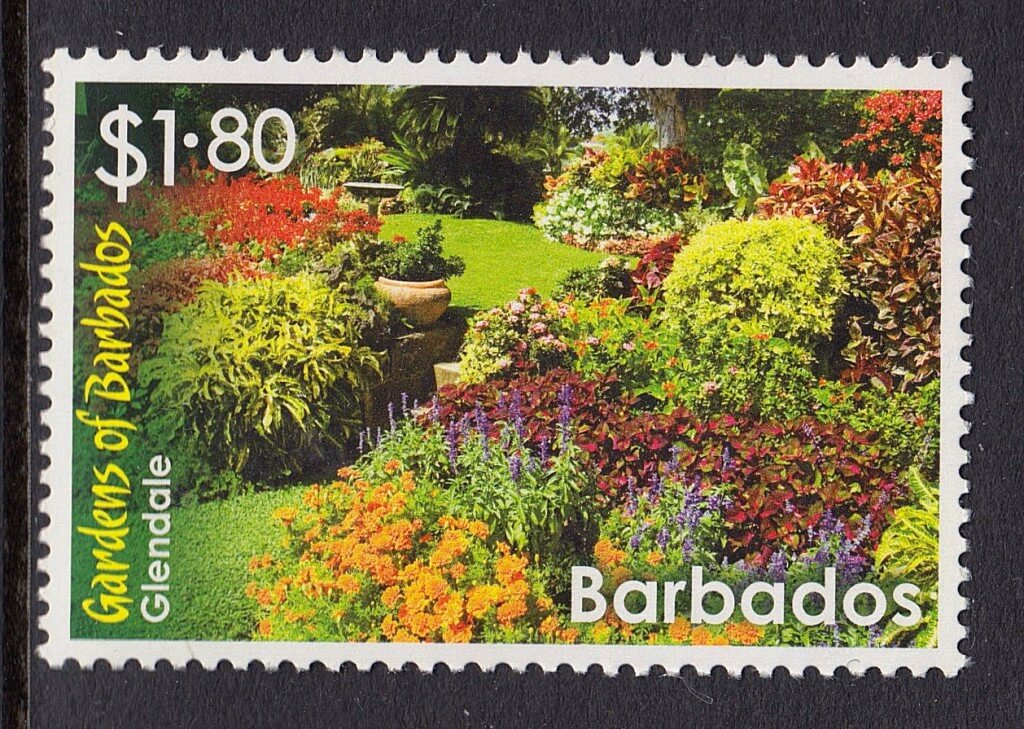 $2.20 – Eusteen's Garden, Barbados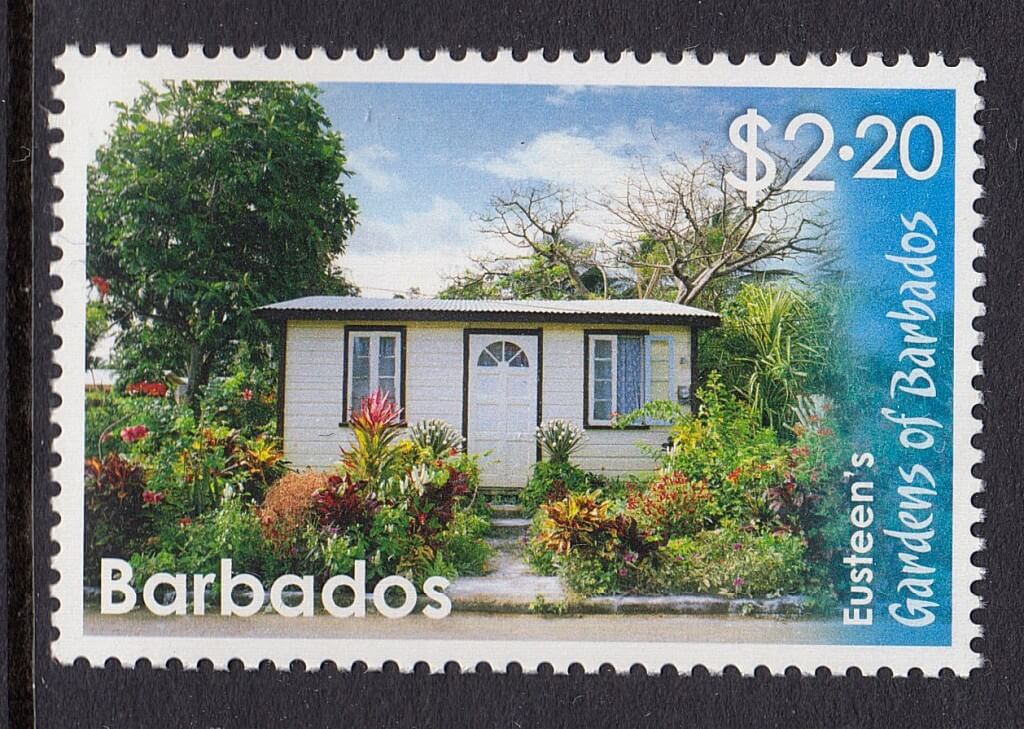 In addition to the stamps we have this lovely symmetrical mini sheet;
4 x $1 stamps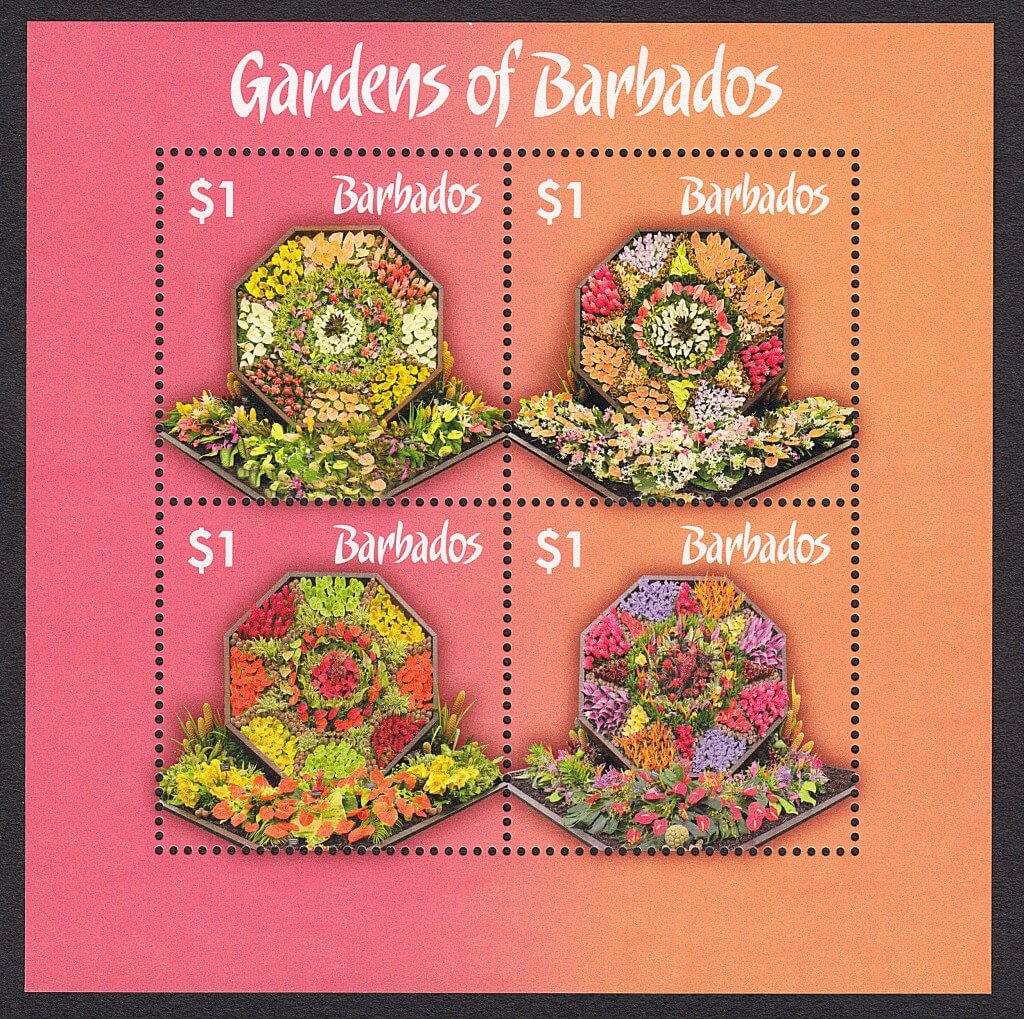 The mini sheets features four stamps which themselves are based on the Sailors Valentines stamps issued February 2011.
In addition to the stamps and mini sheet there are also the associated FDC's;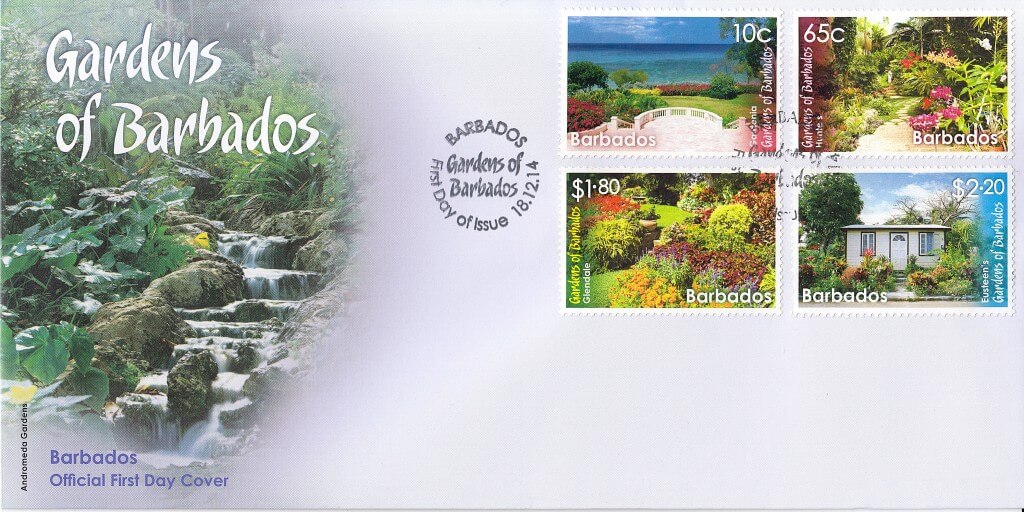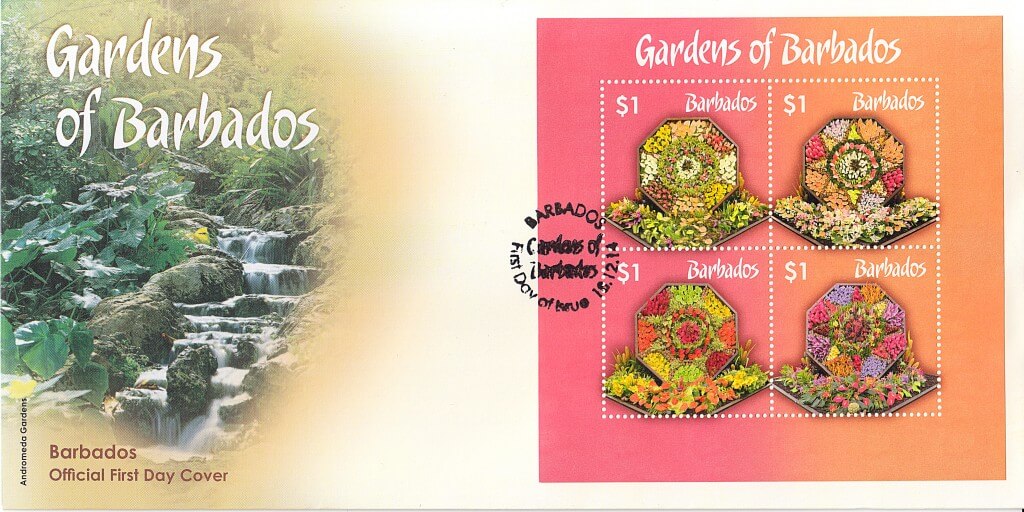 All in all a really nice set that will look great on covers!