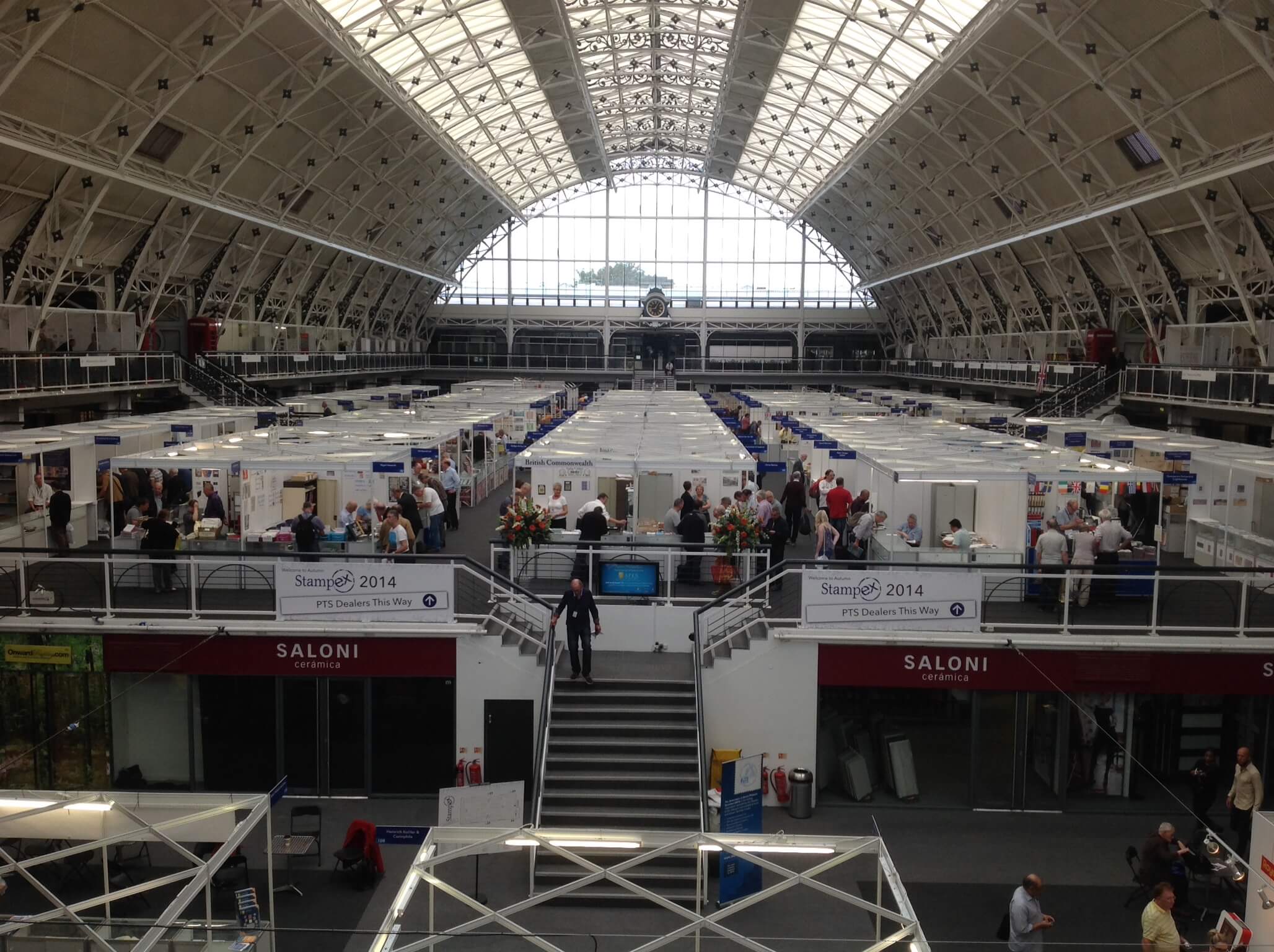 Being a collector of Barbados stamps means that the amount of quality material available locally is going to be sparse. After all when I've hoovered up all I can from the dealers who visit the local fairs then the pickings become quite slim. For that reason I try and get to bigger fairs wherever possible and there are none bigger in the UK than Stampex.
This year I have been hugely fortunate to attend both Spring an Autumn shows and Friday 19th and Saturday 20th September 2014 saw me trawling through every stand in the show looking for the better Barbados bits. The good news is that I think I rooted them all out!
The Friday was quite busy on the trading floor and I managed to acquire not only some Barbados bits but a couple of gaps in my nearly complete GB collection were filled as well. Highlight of the day though was when talking to Michael Eastick on his stand (nice to meet you and Torsten and Ken and Dave from Phoenix opposite – all the Australians in one place!) the heavens opened and a massive thunderstorm hit the area. The rail lashed down for almost 30 minutes and according to some reports the rain was washing down the front steps in a river. All I know is that by the time I emerged (very little distracts from the stamps!) the place was dry again. The rain was so heavy though that the building started leaking and Essex Stamp Auctions had to quickly move some stock as rain started coming through the ceiling above their stand. The good news is that all stock was safe as rain and stamps typically don't mix well!
Anyway, over the coming weeks I'll try and put up some of the better Barbados finds but in the meantime here's a couple of pics of the event hall.