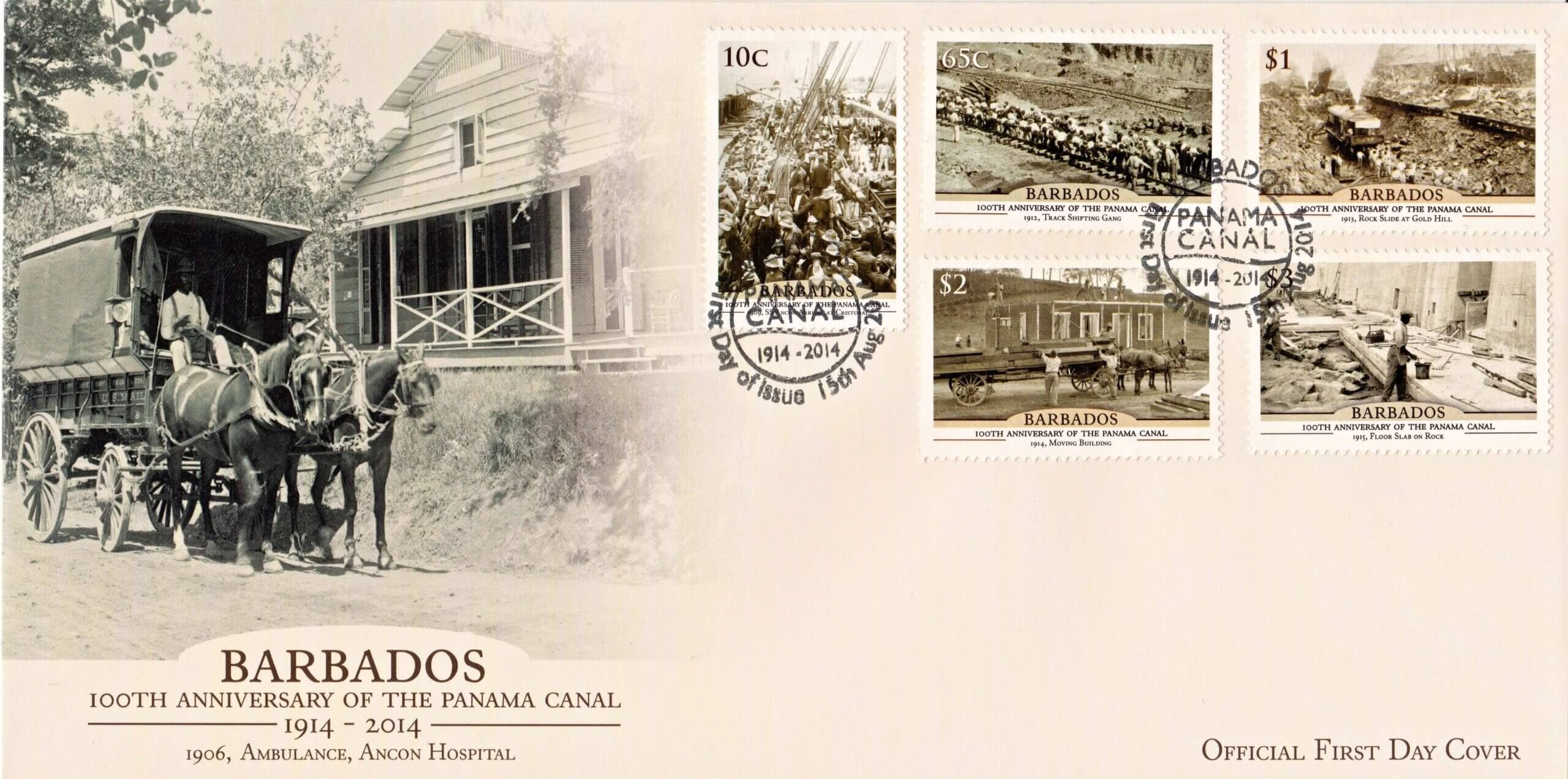 This week we have received the latest stamp issue from Barbados, featuring the 100th Anniversary of the Panama Canal. The stamps comprise of a set of five with values of 10c, 65c, $1, $2 and $3.
The stamps arrived in the usual card backed envelope and our Postman, being helpful, popped them into a safe place outside the house as it wouldn't fit through our letterbox. Sadly he didn't know that a colony of slugs have taken up home in this safe place and by the time we got to them one of the stamps has been demolished and there were large holes in the envelope! It must be the glue that attracts them…
Anyway the good news is that the stamps and first day cover were safe and unscathed so here they are;
Barbados 100th Anniversary of the Panama Canal – 10c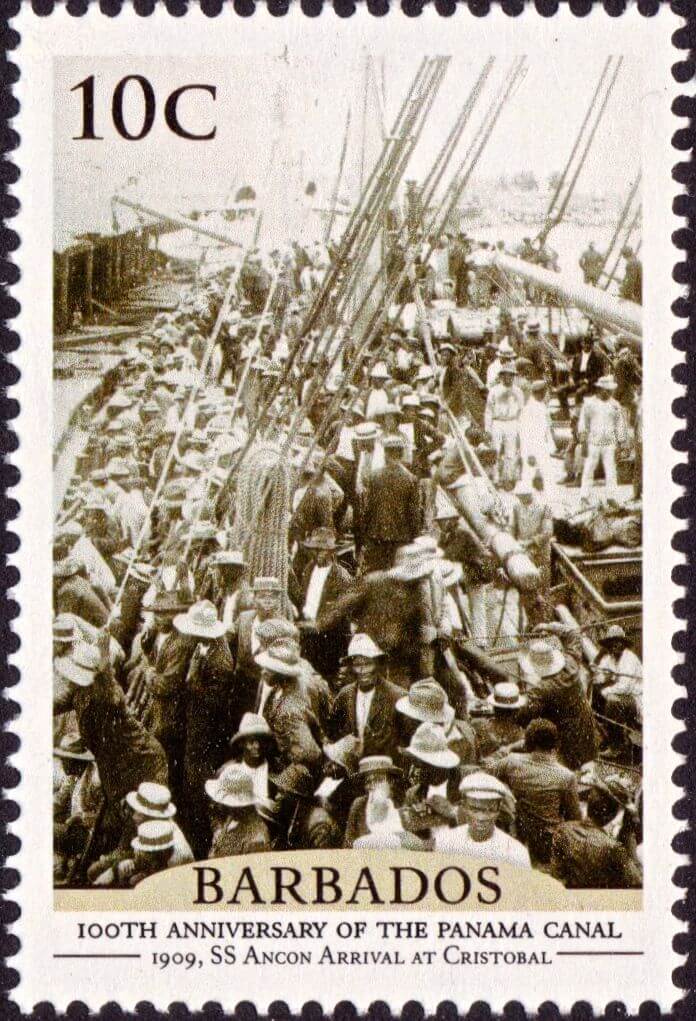 Barbados 100th Anniversary of the Panama Canal – 65c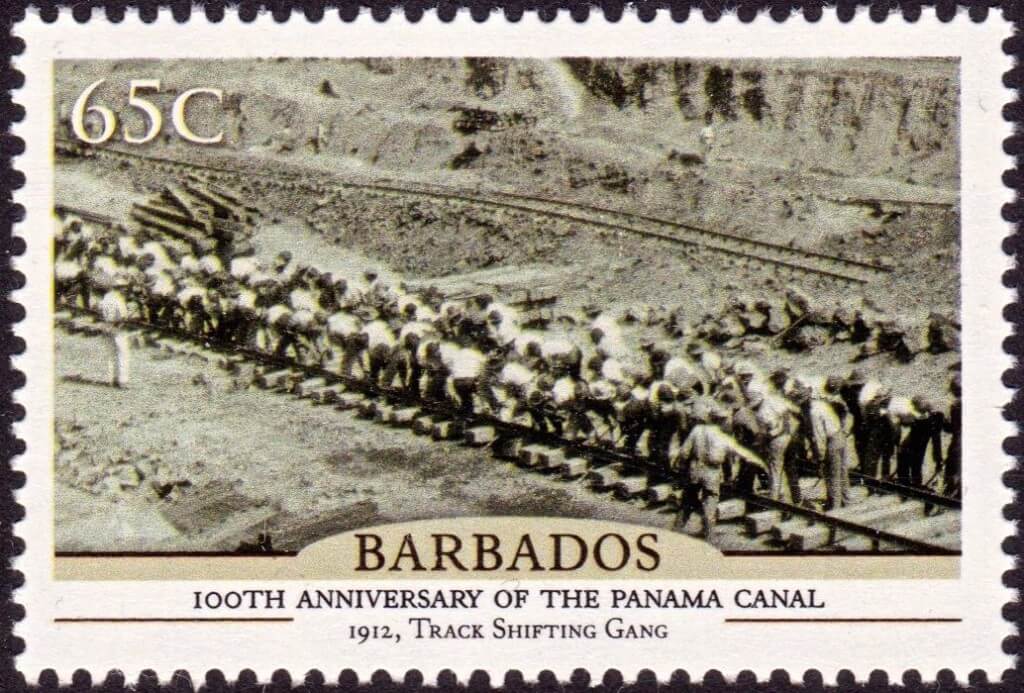 Barbados 100th Anniversary of the Panama Canal – $1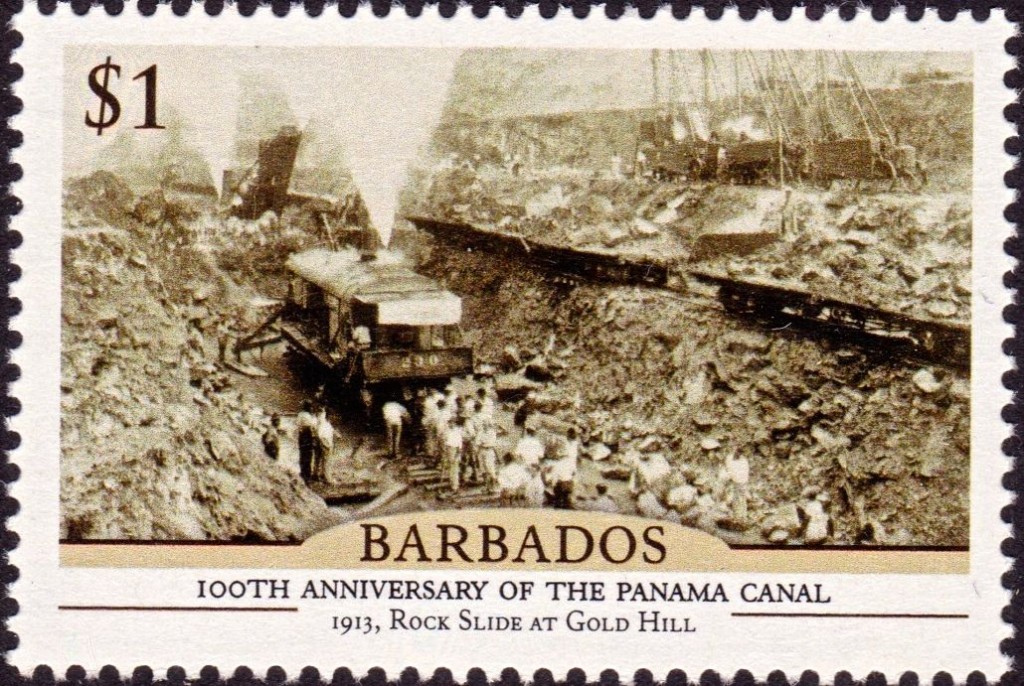 Barbados 100th Anniversary of the Panama Canal – $2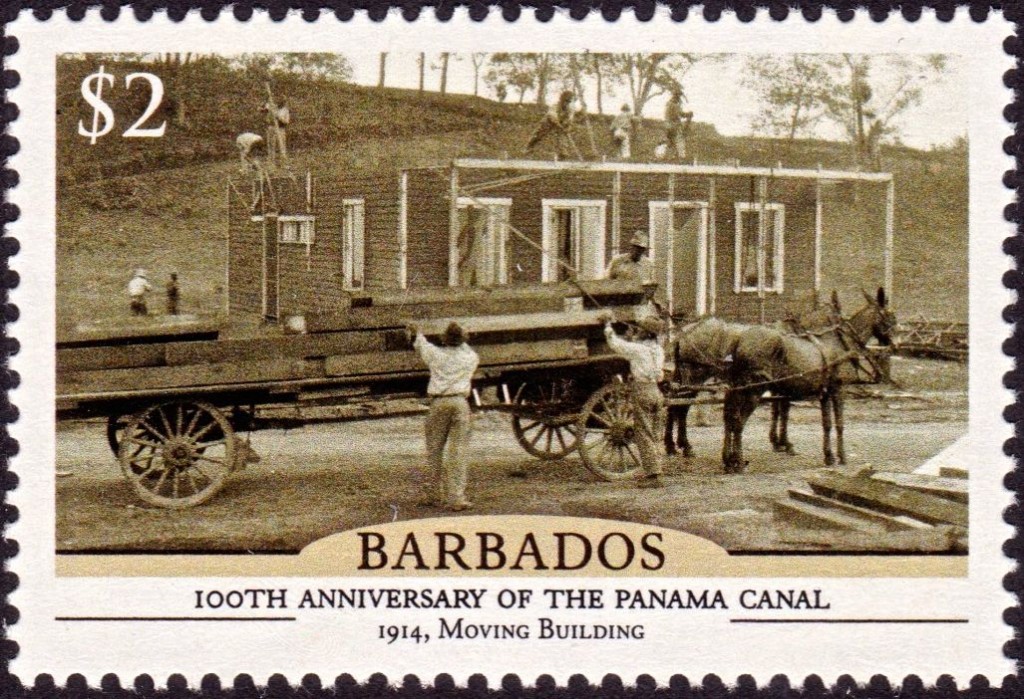 Barbados 100th Anniversary of the Panama Canal – $3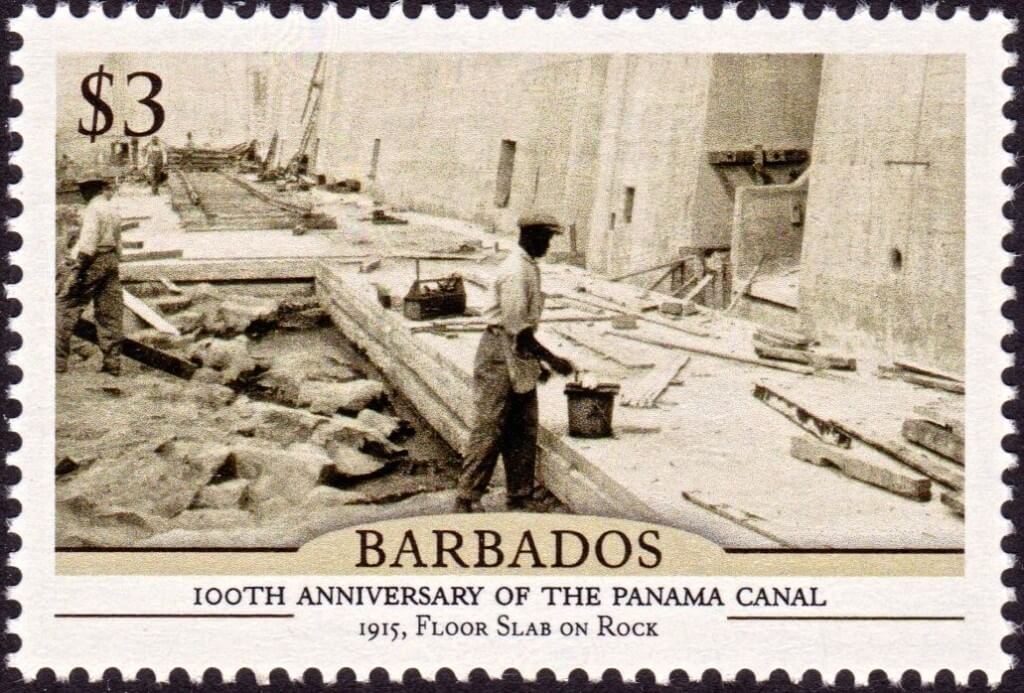 There was also an first day cover which looks like this;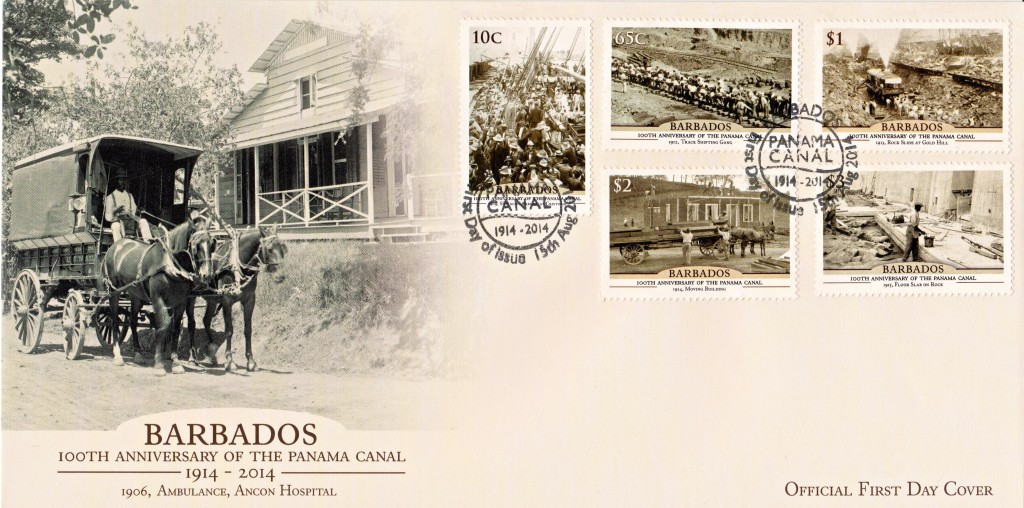 This is an interesting issue not least of which down to the history of Barbadian labour which helped to build the canal. This is taken from the PBS website where you can find more about the history of the Panama Canal;
The base of the workforce, however, once again came from the West Indies. After experiencing the empty promises of the French in the 1880s, most Jamaican workers were unwilling to try their luck on the American canal project, and so in 1905 recruiters turned their attention to the island of Barbados. West Indian labor was cheaper than American or European labor, and a West Indian worker was eager to believe a rags-to-riches tale spun by a recruiter. The "Colón Man" was reborn as representatives from Panama boasted of a rewarding work contract, including free passage to Panama and a repatriation option after 500 working days. By the end of the year, 20 percent of the 17,000 canal workers were Barbadian.
Reading the article you can see that conditions were often appalling and many workers ended up simply in a fight for survival.
The Barbados government agreed to large-scale recruitment and eventually there were around 20,000 Barbadian labourers working on the Canal. This was supposed to be about 10 per cent of the population of Barbados, and nearly 40 per cent of the island's adult men.
This stamp issue commemorates the workers from Barbados who helped to build this modern wonder of the world and the sacrifice many of them made in an attempt to better their lives.