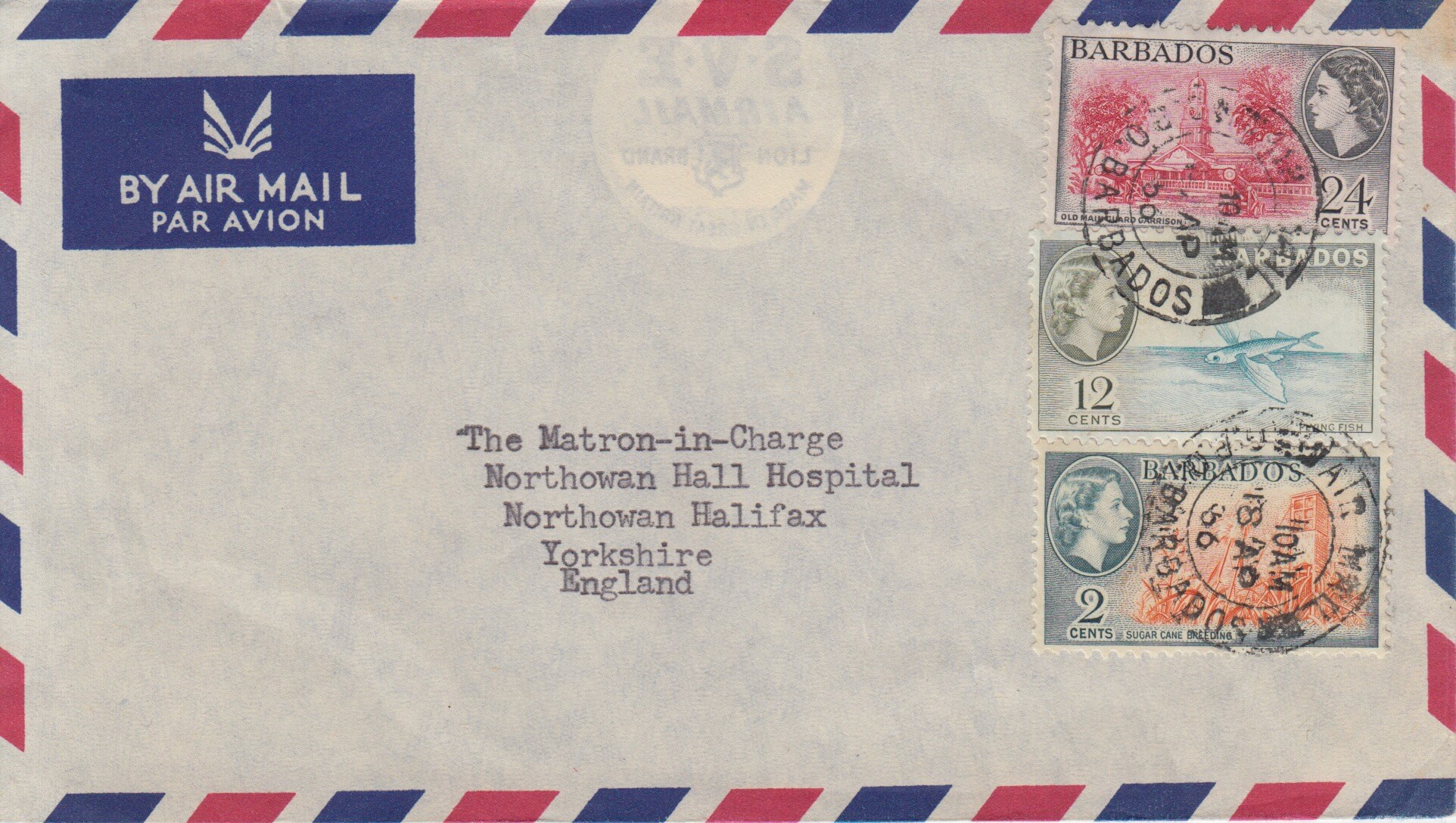 New covers have been a bit thin on the ground recently, however, this one caught my eye.
Posted in Barbados and paying the standard airmail rate in 1966 of 38c for transit to England, this was sent to the 'Matron-in-charge' at Northowan Hall Hospital in Halifax.
The contents are missing so there is no clue what the sender wanted but with a date of 1966 on the cover it is fair to assume that the stamps on this come from the second issue in two cases, SG315, SG316 and the 2c which only had one issue is from the earlier print run and is SG290.
Not a hugely interesting cover but the 2 cents used on cover is quite nice even though it is only there to make up the rate.
Sometimes, something simple like this cover can be an interesting addition to any collection.