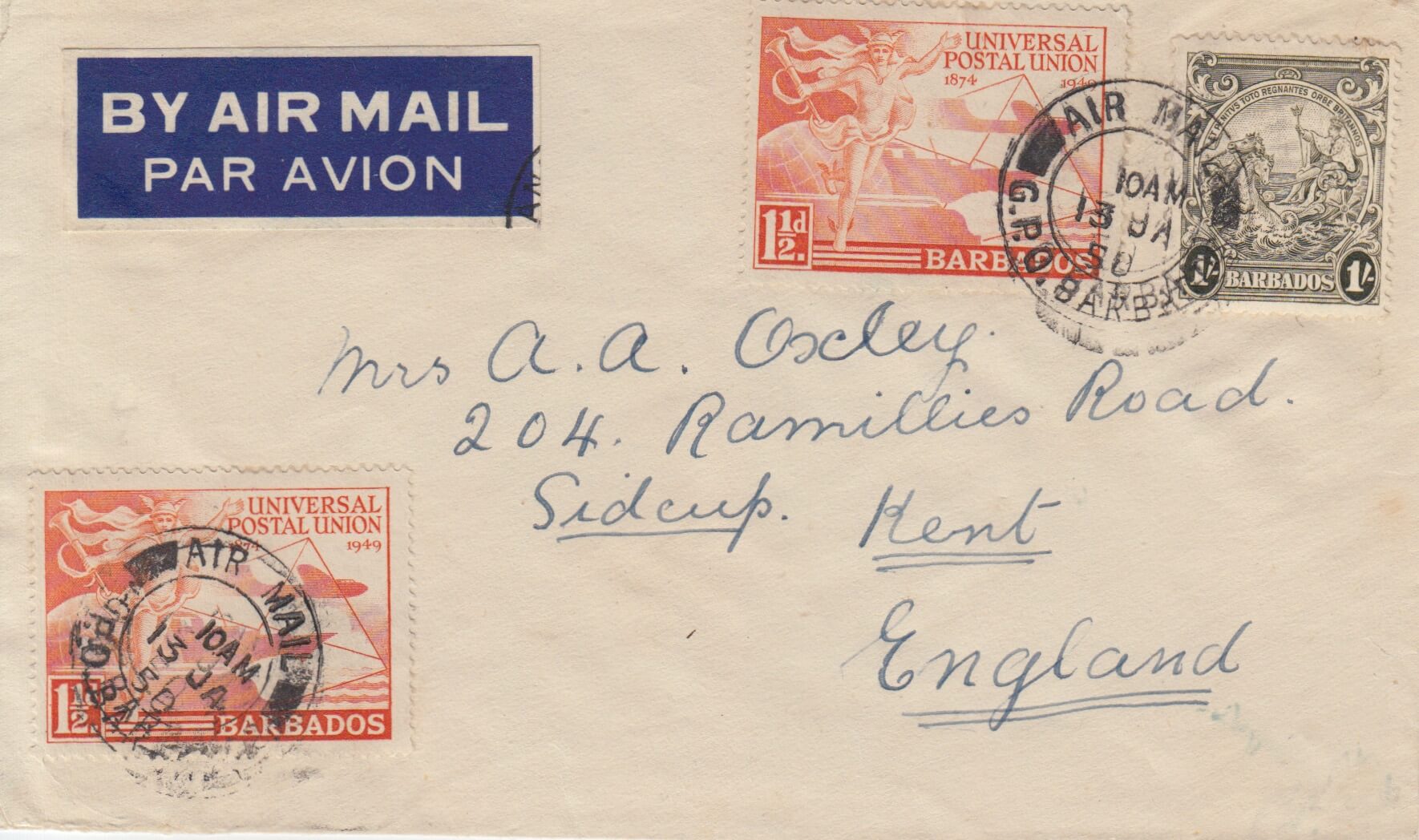 These two covers arrived in the collecting a while ago and I thought that it would be nice to show them here.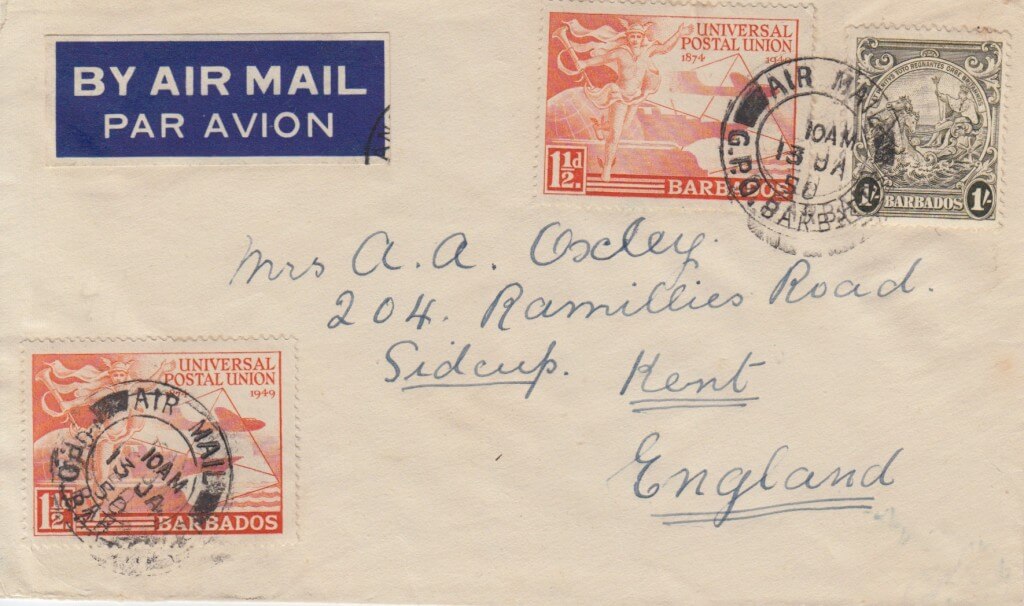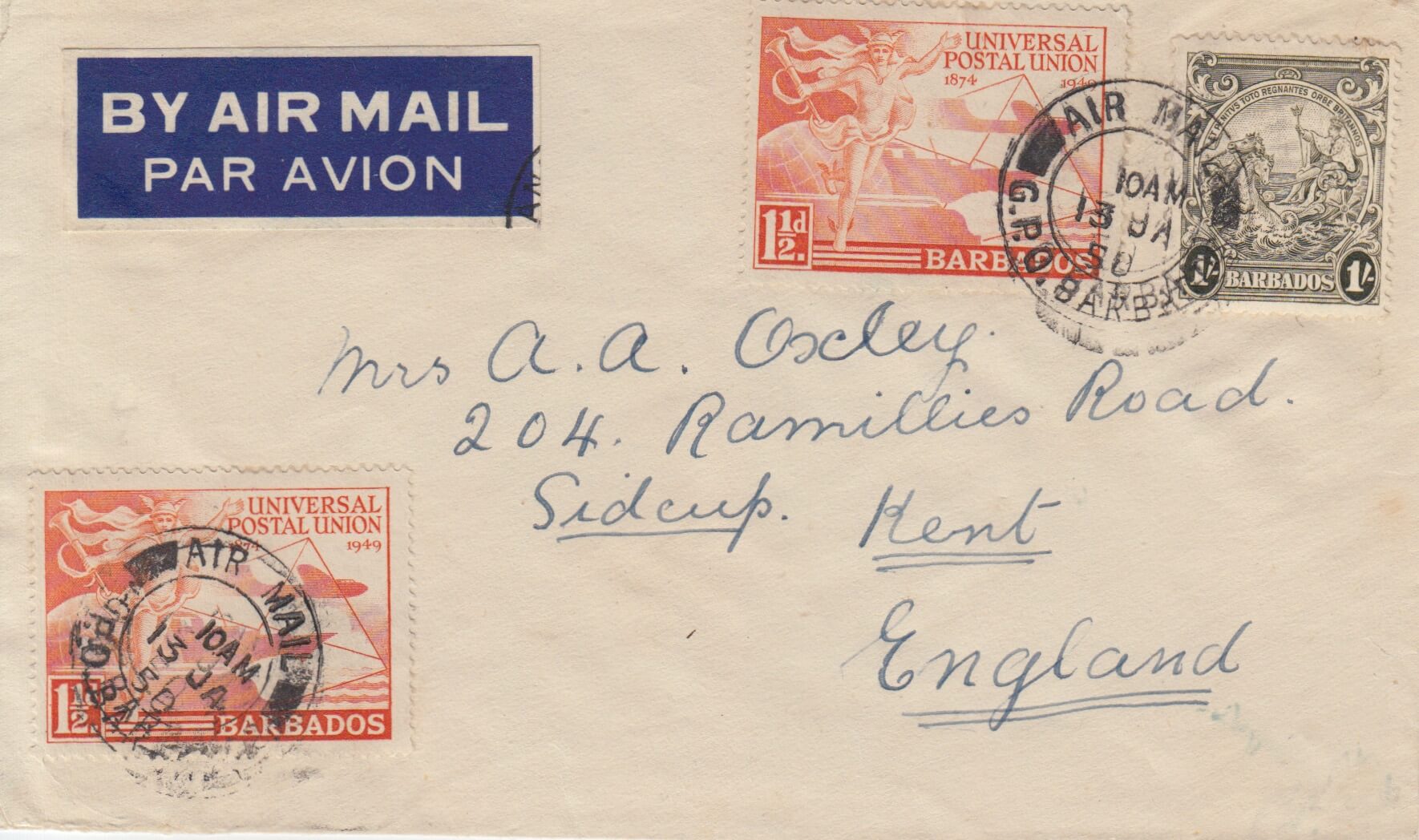 It's fair to say that finding UPU stamps used on Barbados commercial covers are not that uncommon but the one I really want to get hold of is the 4d rate. As the airmail rate was One shilling and threepence then both of these covers are paid at the correct commercial rate. But what about the 4d stamp?
Thinking back I can't recall seeing one for sale but now I know there's a gap I will be looking for new; it's bound to turn up some time soon. I hope!