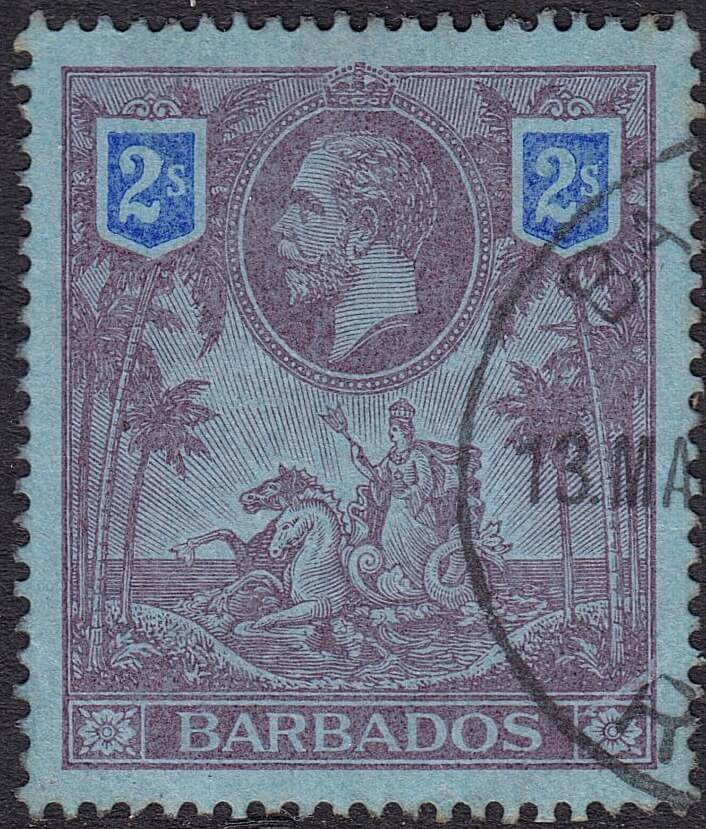 Exactly as it says on the tin this is one of the simple and elegant stamps that made up the high values of the George V set from 1912.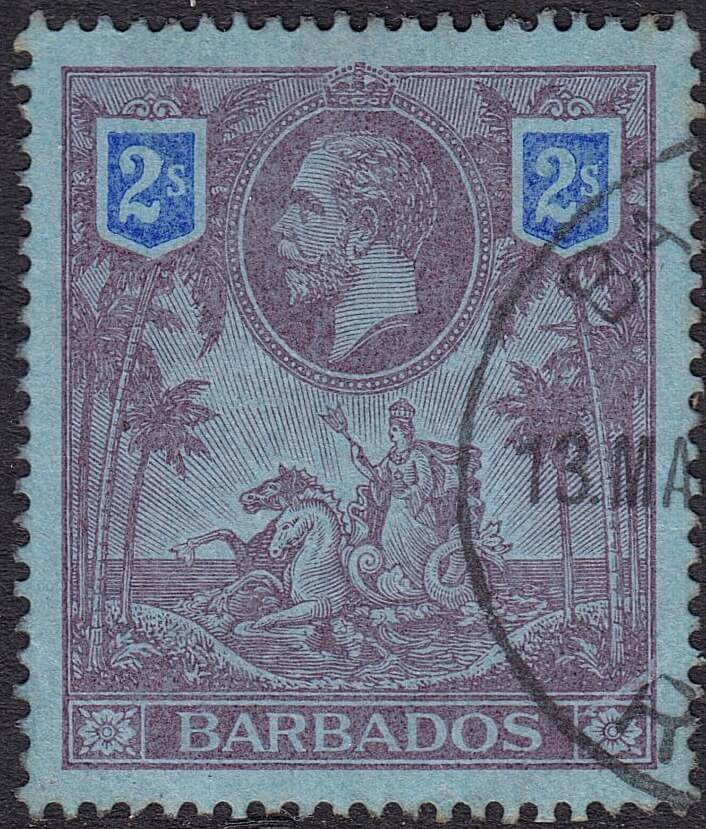 The first set of stamps in Barbados to feature the King's profile the set ranged from the 1/4d stamp which was used for the newly introduced lower newspaper rate up to the top value of 3/-.
This particular 2/- stamp has been sat in the collection for some time as a mint stamp but strangely I had been missing a used copy. Most of the examples I had seen had ugly cancels whereas this one has a nice clean circular date stamp, or at least half of a cancel!
The stamps all contained the horses riding the waves with Britannia at the helm but this was the last time she was to feature on the stamps of Barbados (until the modern era) as the next printing in 1916 of what are known as the 'Large Seal' set changed the image of Britannia for one of George.
Anyway, all that is now needed is to find a gorgeous looking used 3/- to complete the set. The hunt is on!