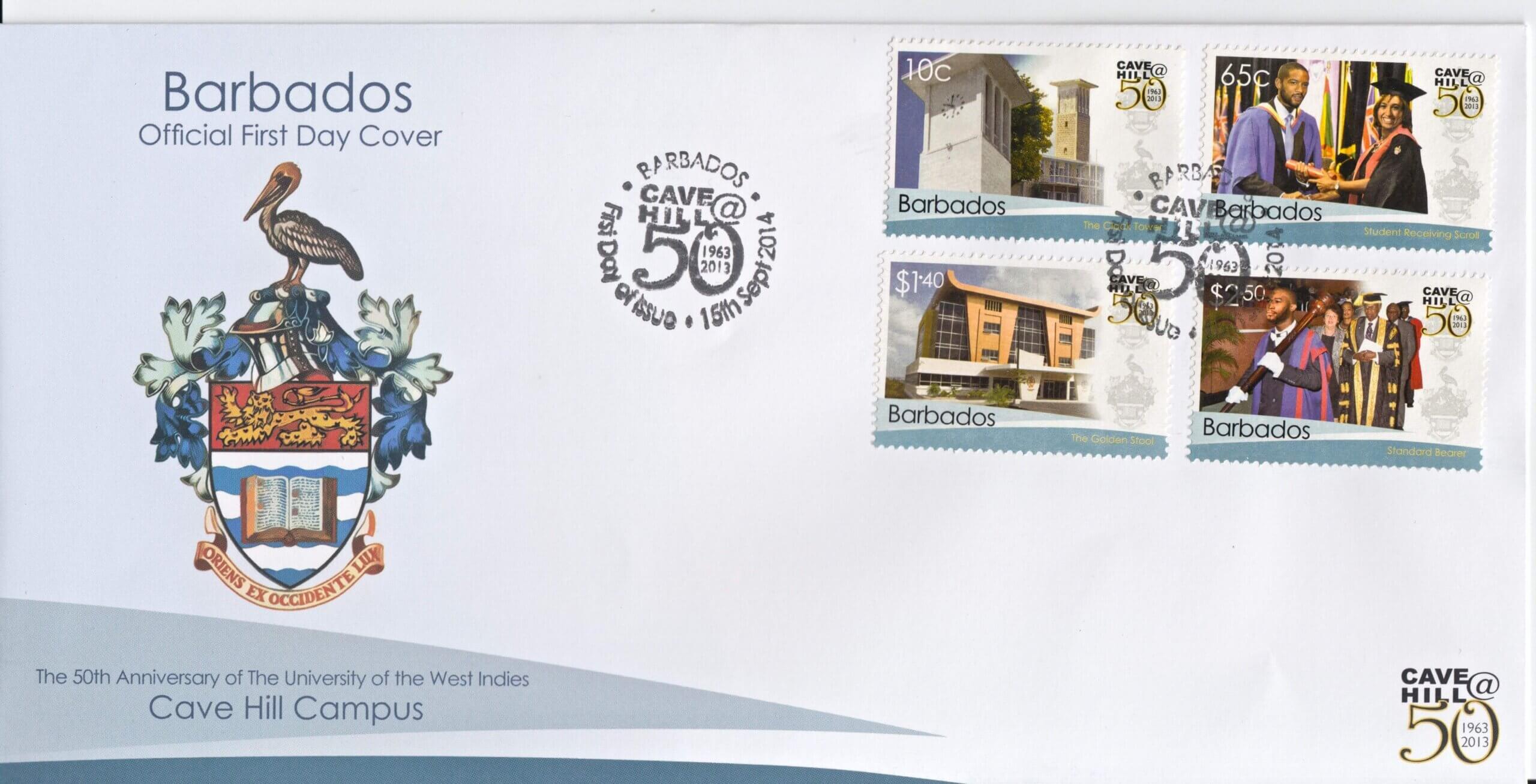 In an astonishing development yesterday's mail saw the arrival of the latest issue of stamps from Barbados celebrating the 50th Anniversary of the University of West Indies at Cave Hill Barbados. I say astonishing as it was just three weeks ago on 4th September that I wrote about the latest new issue celebrating the 100th Anniversary of the Panama Canal.
For a country that typically issues between two and four new sets of stamps a year to get two sets in four weeks is almost unprecedented! It also raises the possibility that the Panama Canal stamps used on cover might well become collectors items in the future as if they have been superseded by these new Cave Hill stamps their usage will be limited. Given that it is Barbados though I expect that both sets will remain on sale for some time to come yet…
So onto the latest stamps, celebrating the 50th Anniversary of the University of the West Indies Cave Hill Campus, there are four values and a First Day Cover to collect.
The stamps are cover are shown below;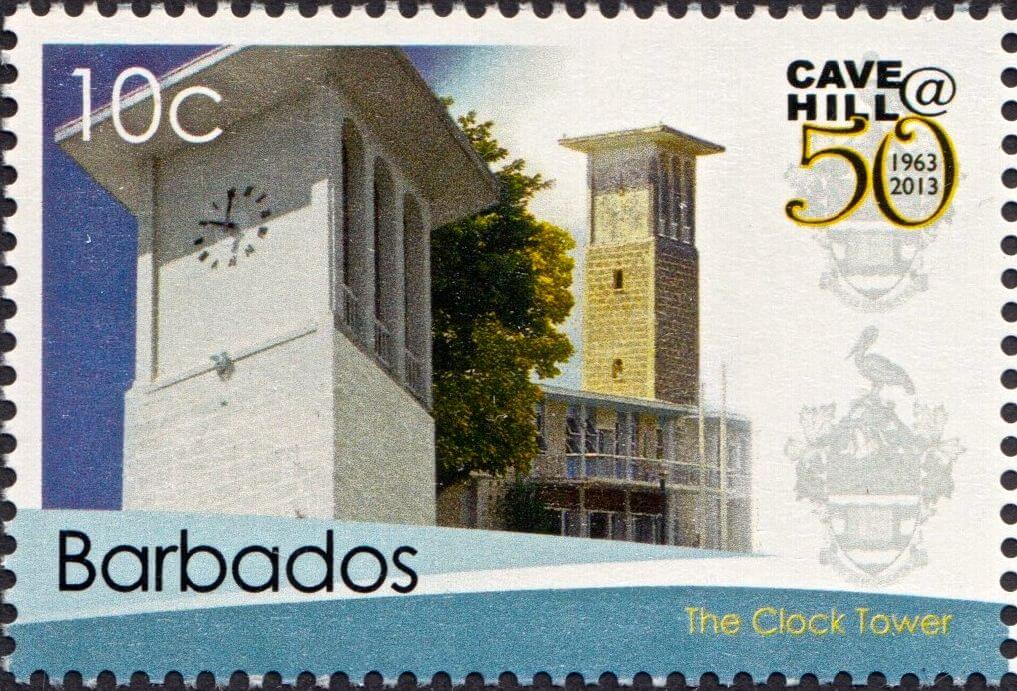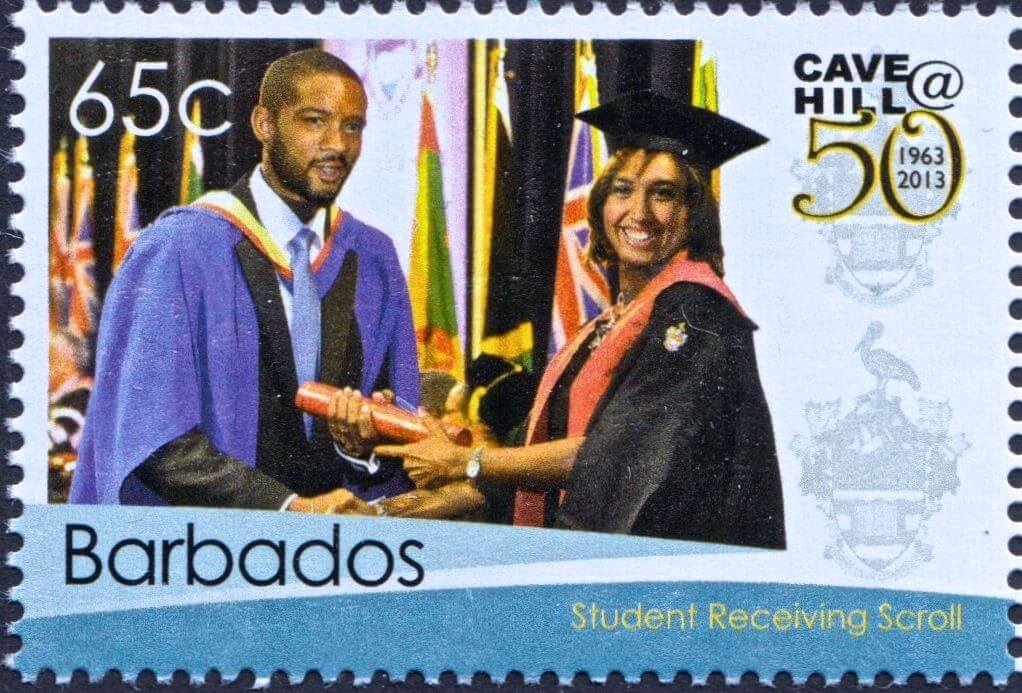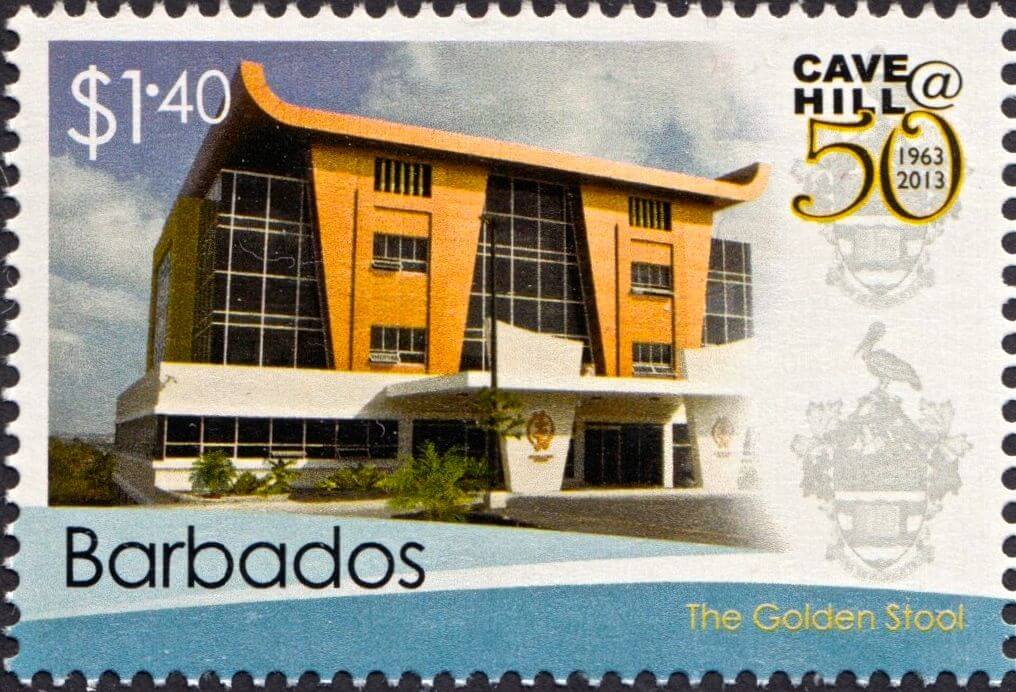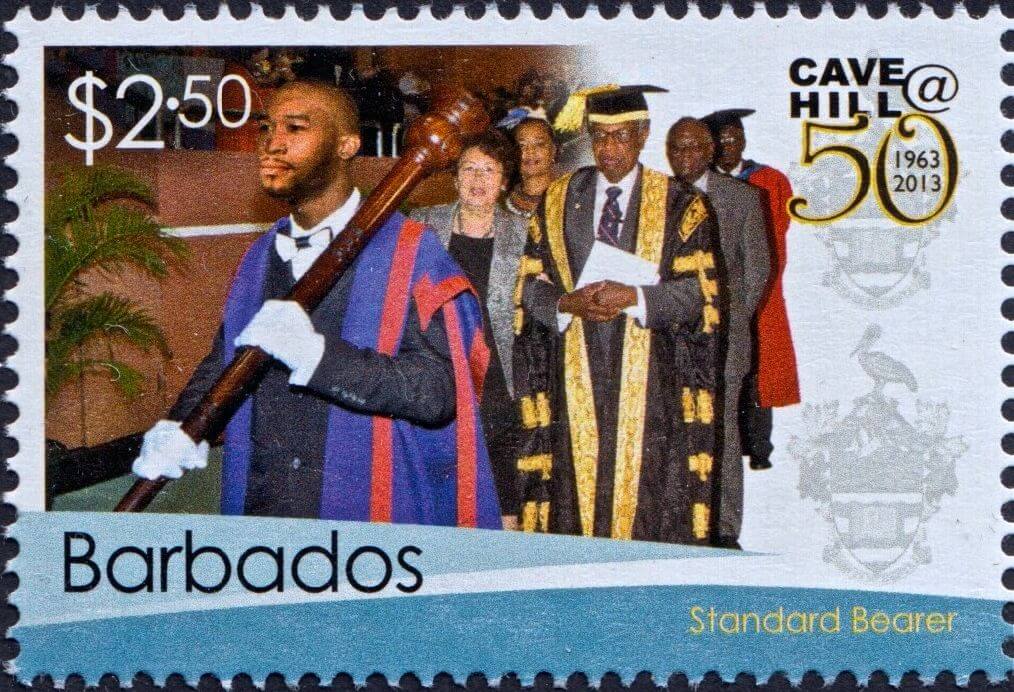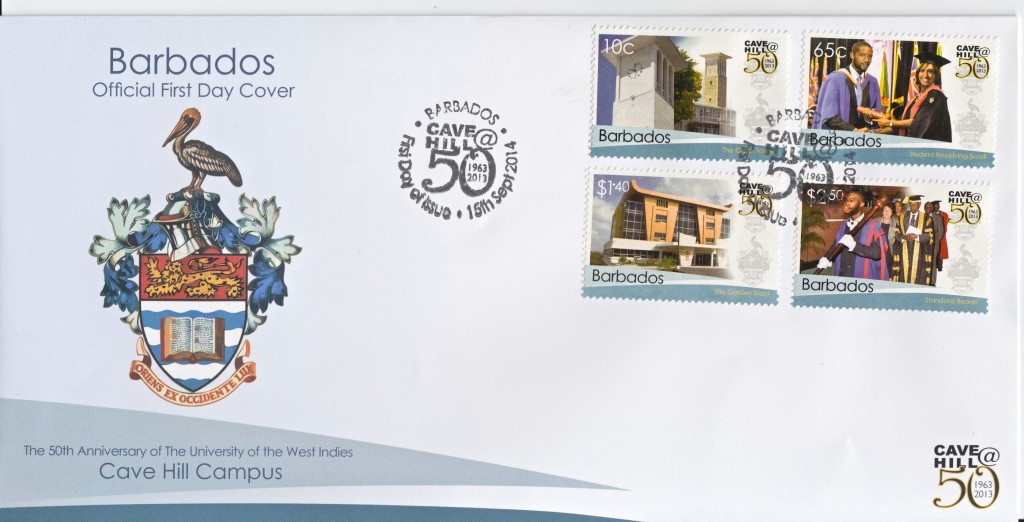 The stamps have been designed by Andrew Robinson and show a range of subjects associated with the campus including two of the buildings and two of the students. The stamps are printed in Lithography by BDT International Security Printing Ltd and are p14.
As a set they make a very nice commemorative tribute to the University which has been a significant part of Barbados and West Indies life for half a century.
The University College was first shown on Barbados stamps in 1951 when it was inaugurated however the Cave Hill Campus was established in 1963. The 25th Anniversary of the University was celebrated in a stamp set in 1973 on which the Cave Hill Campus was the top value 35c stamp and again in 1998 for the 50th Anniversary. This new set adds a matching 50th Anniversary of the Cave Hill Campus to the earlier University set.