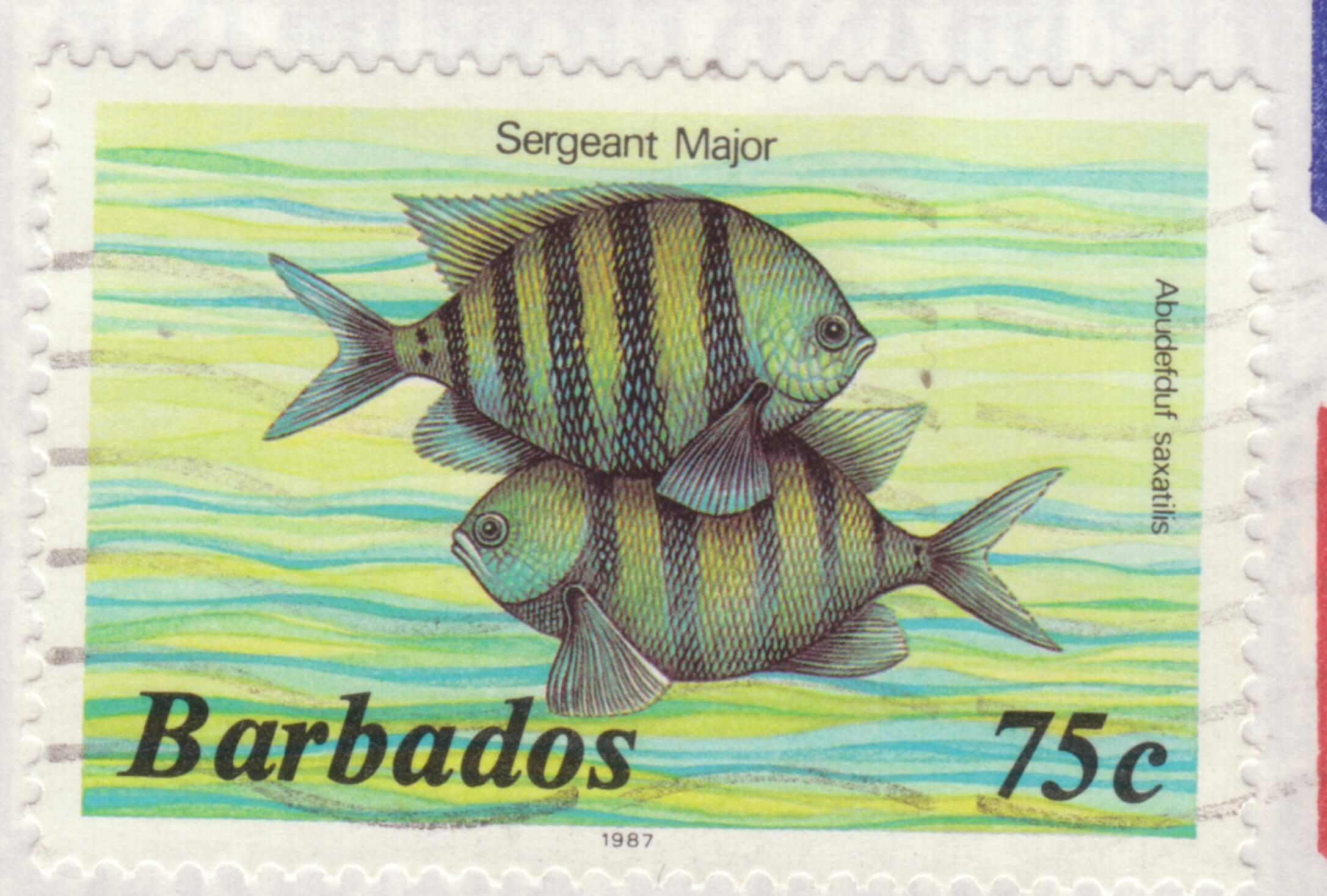 This week we were fortunate enough to pick up a couple of covers from eBay which turned out to be something a bit more than just contemporary modern usage.
We're been adding modern used covers to the collection for some time and as we see more and more emails being sent there appears to be far less usage of postage stamps on mail. Barbados is no exception to this so anything showing real usage is always a good addition.
These two turned up in a mixed lot and at first glance they appear to be nothing more than a 75c stamp on cover but look a bit closer;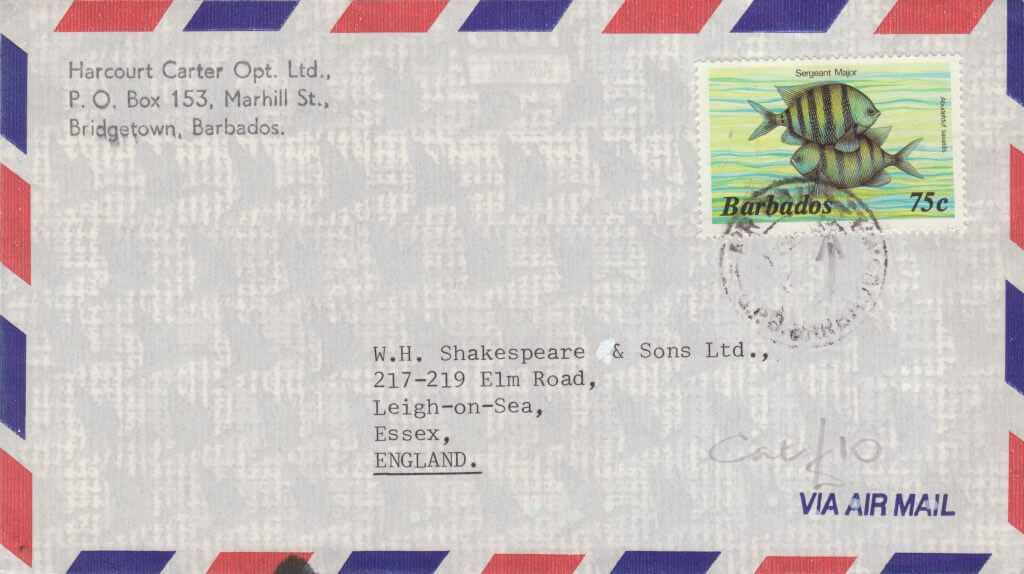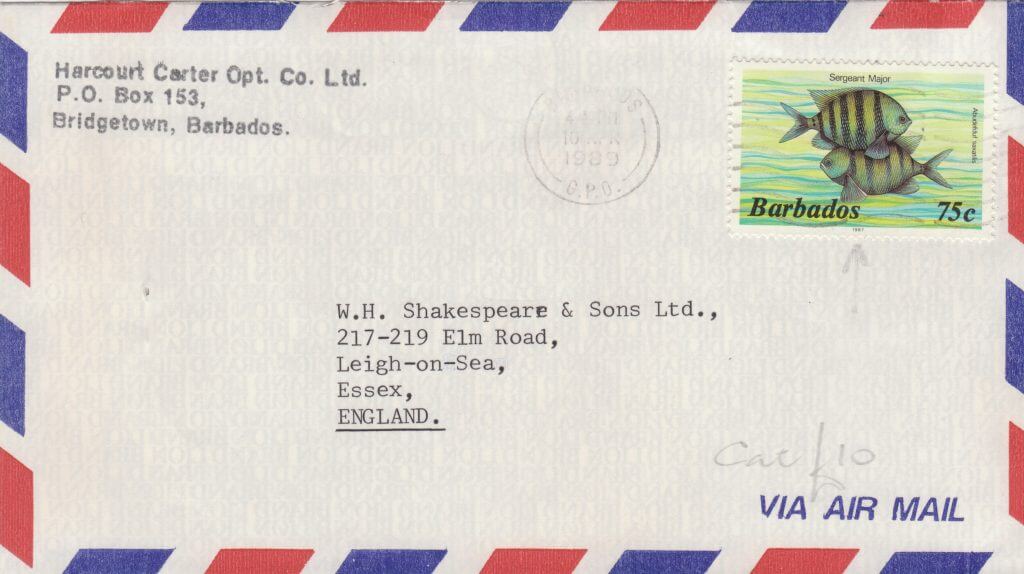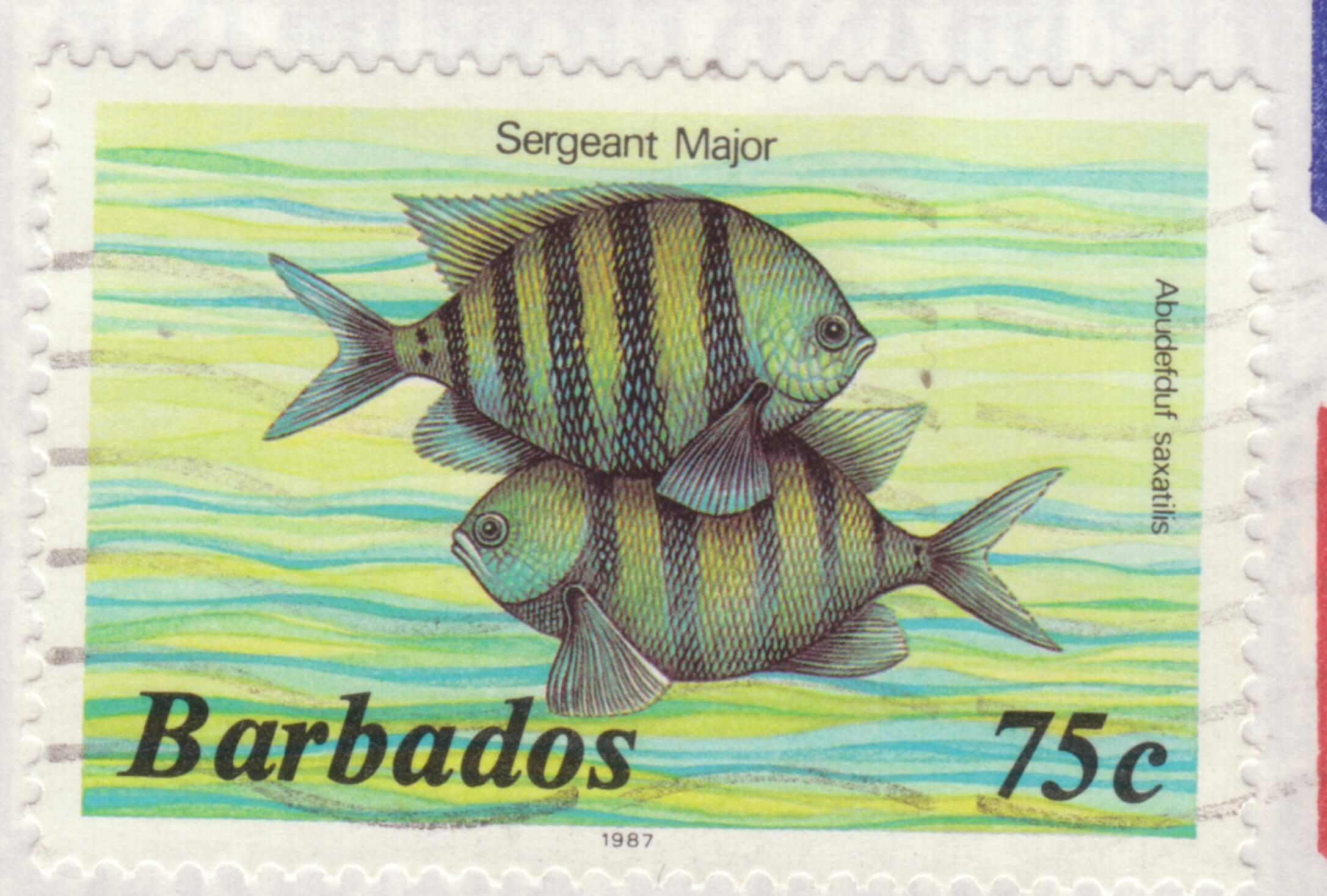 As soon as they arrived it was clear that someone had added a pencil notation of £10 and an arrow pointing to the stamp, which of course deserved a closer look. And here it is;
Still can't see it? There's a date on the base of the stamp which in real close up looks like this;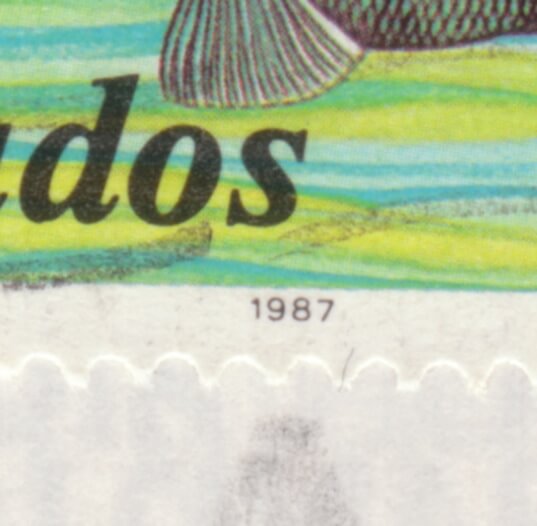 It is the much rarer 1987 imprint date SG774B which catalogues at £11 used but on cover….well, who knows?
So if anyone tells you modern postal history is worthless remind them that the same was probably said 100 years ago when stamps were on everything, and now look at the prices!