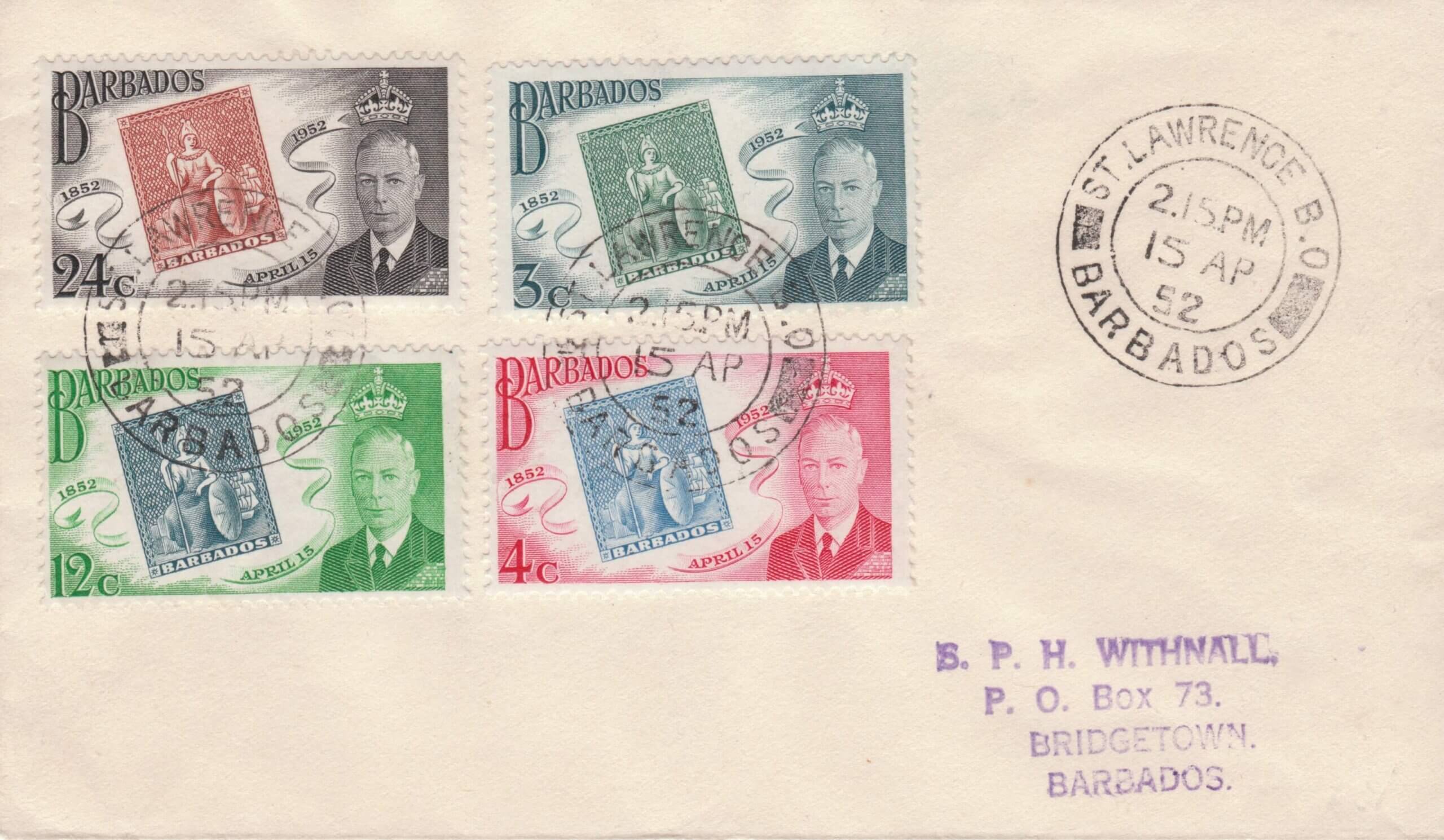 This week we've been quite lucky in acquiring a number of duplicate covers, some of which will end up on the shop here in due course, as well as a couple of items that we didn't already have. Of particular note is this nice cover, an FDC from 1952 and one of the more obvious gaps in the collection.
The cover in itself is nothing exceptional however it does fill the gap with a nice clean example.
Valuing covers like this can be a bit hit and miss sometimes as the Stanley Gibbons catalogue helpfully gives a guide to cover prices at the front of each country section however with Barbados the last covers they give guide prices for are 1939. This means that with a lot of the Geo VI and QEII covers it's pot luck as to how much sellers charge and buyers will pay. This one fortunately was less than a pint of beer, so we're happy with that.