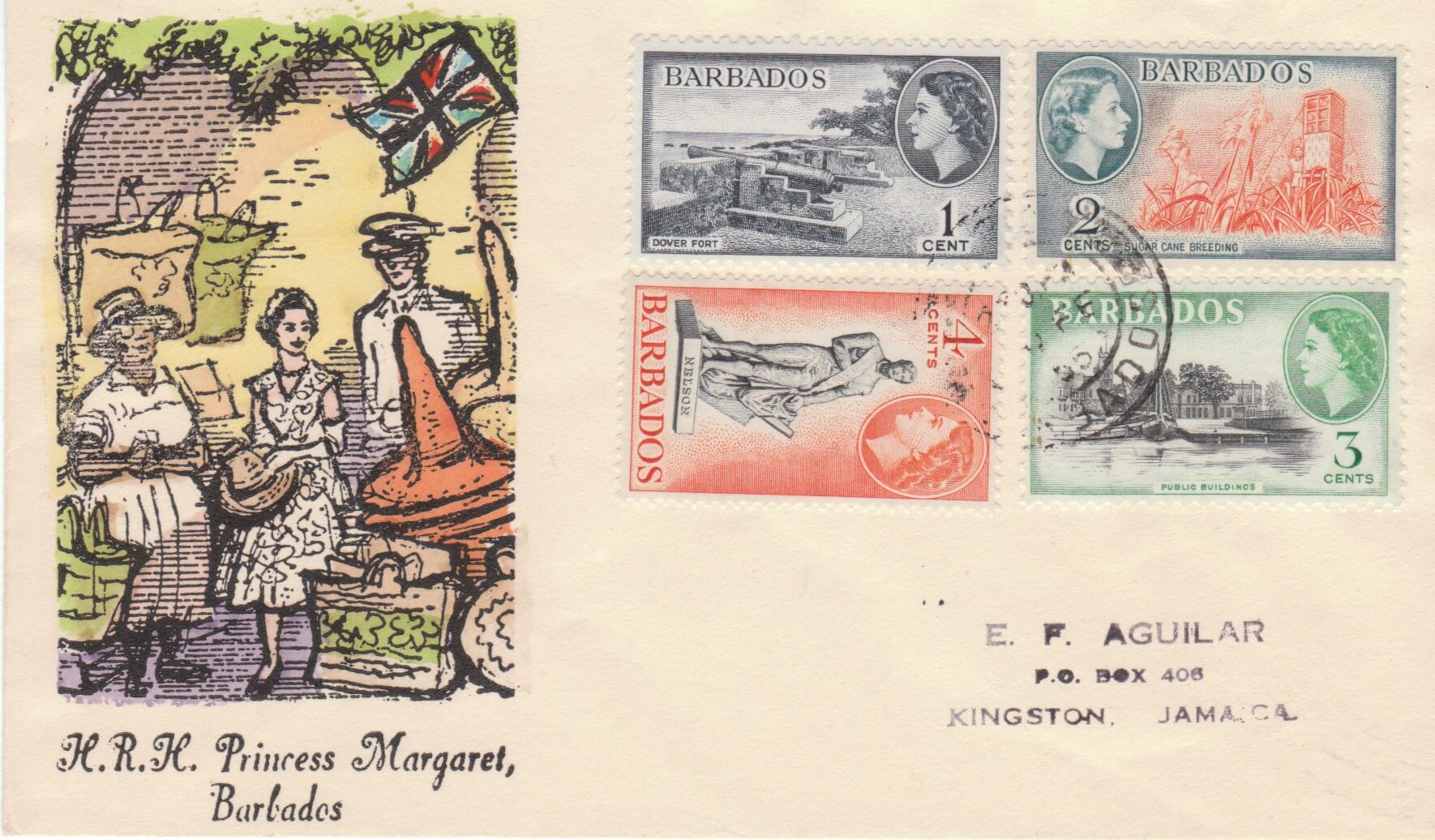 We were lucky enough to acquire a nice little addition to the collection this week in the form of a Commemorative cover of the visit to Barbados of HRH Princess Margaret in 1955. The date stamp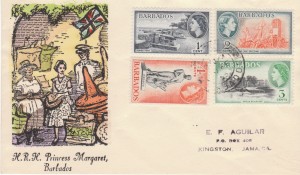 appears to be 8th February 1955 although we can't be certain of this however if this is the correct date then it makes the cover more remarkable. This was the date she gave her name to a secondary school in Barbados whilst on her visit and 47 years and one day before her death in 2002.
As you can see the cover is in very good order and contains the 1c, 2c, 3c and 4c stamps from the first definitive set featuring her sister QEII along with a nice coloured sketch of the Princess on her visit. The 4c stamp had to be placed horizontally to keep the symmetry of the other stamps but this doesn't detract from the cover.
More covers are due to arrive shortly and we will post anything of interest on the site for you to view.