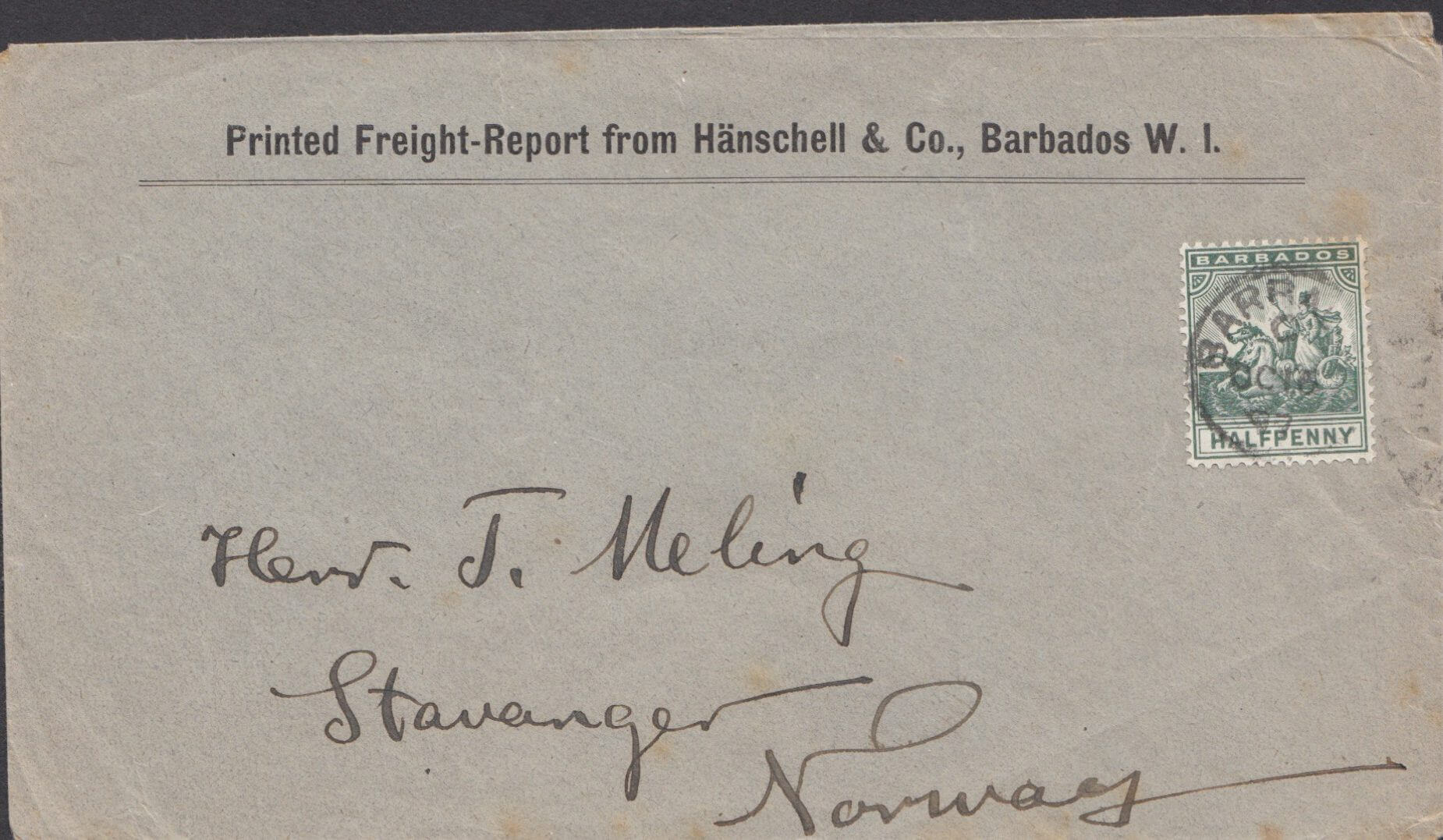 I'm always on the lookout for interesting covers to and from the island so when I saw this one recently at Stampex I had to add it to the collection.
Sent in 1897 from Barbados to Stavanger, Norway, the cover was sent at printed matter rate of ½d and is marked as being a Freight Report from Hanschell & Co, Barbados who to this day are still Attorneys at Law on the island.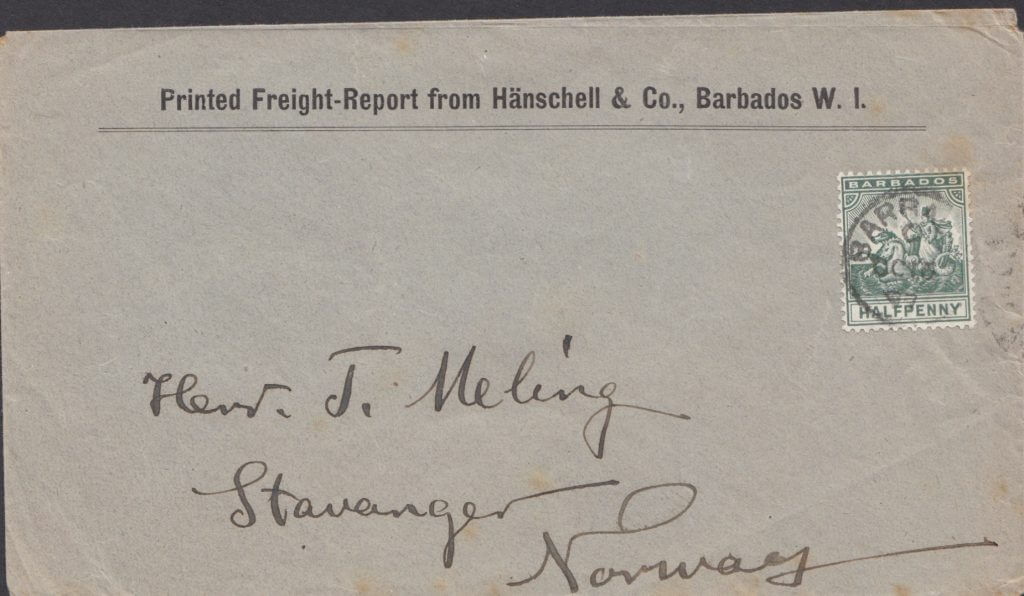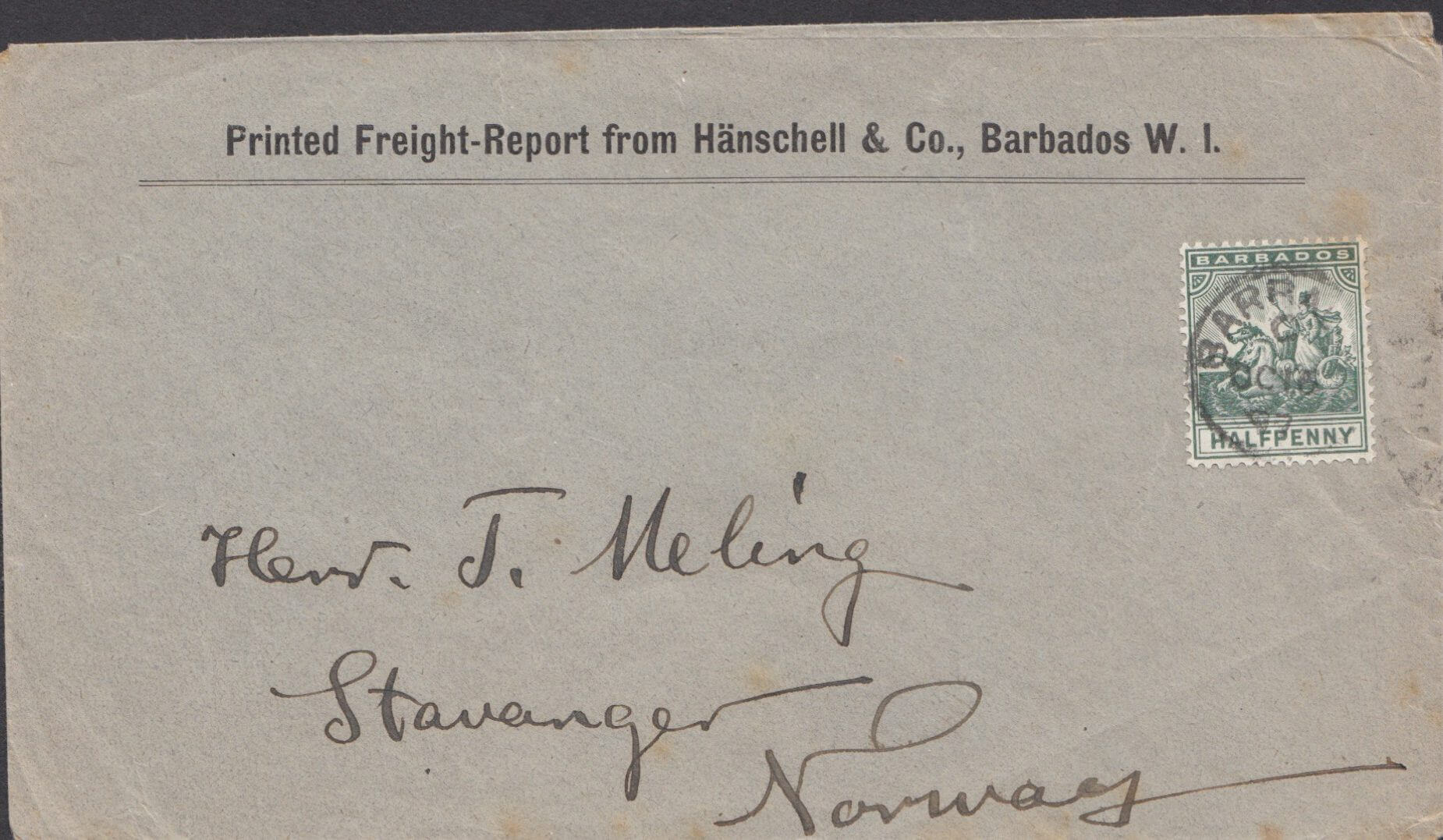 The cover was sent on what looks like October 16th and as we can see from the arrival backstamp it made it to Stavanger on 30th October 1897.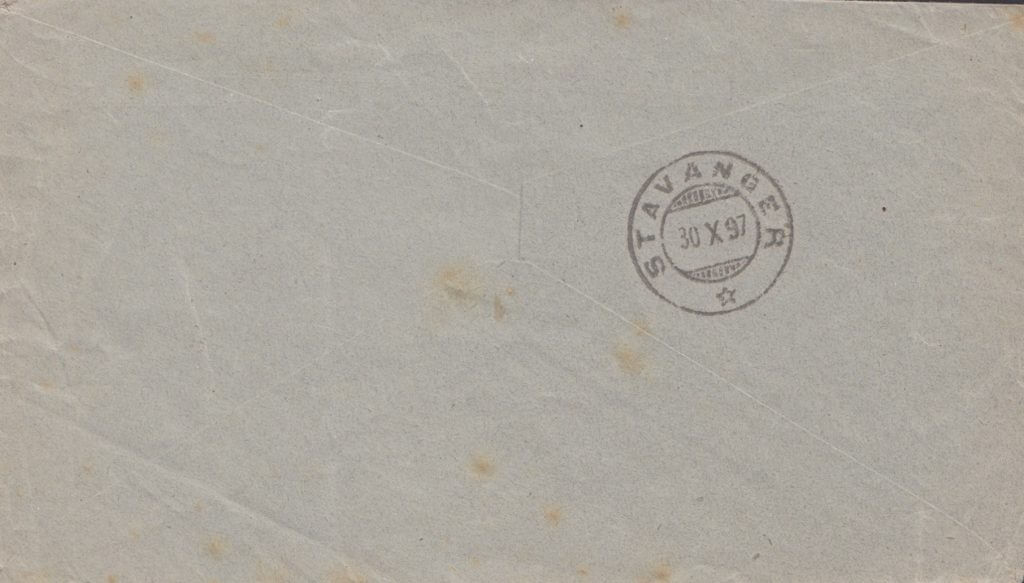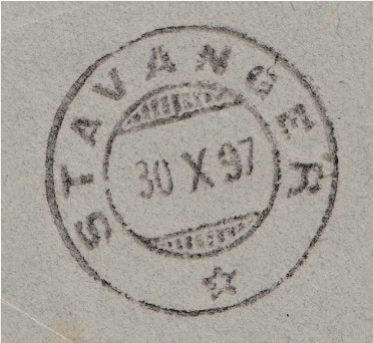 It seems remarkable that it travelled all the way from Barbados to Norway in two weeks for just ½d!