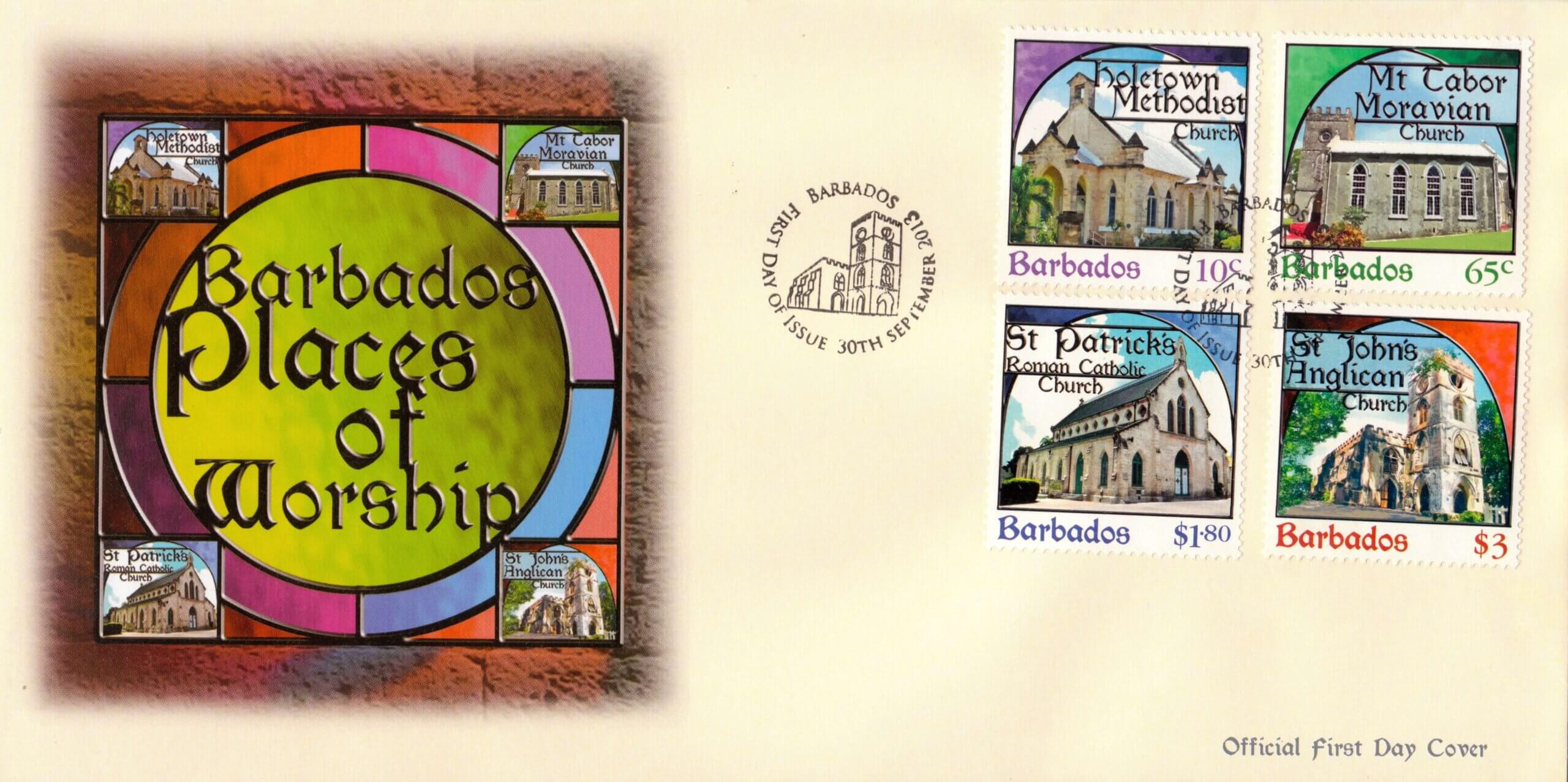 The latest set of stamps from Barbados has now been released and they are a set of four entitled 'Places of Worship'. Barbados is a very religious country and there are many churches scattered across the land, most of which are extremely well attended and on Sundays there is always a good congregation. Religion and worship on Barbados are an important part of the land, culture and people and this goes some way towards explaining why there are over 300 churches in such a small island.
A lot of the churches on the island feature Georgian and Jacobean architecture and many are set in some of the best settings on the island. If you ever get the chance we would recommend the church of St John, featured ob the $3 stamp in this set as well worth a visit as the views over the Atlantic coast from there are spectacular.
The set of four are also on a very nice First Day Cover which features the four churches in the corners of a stained glass window;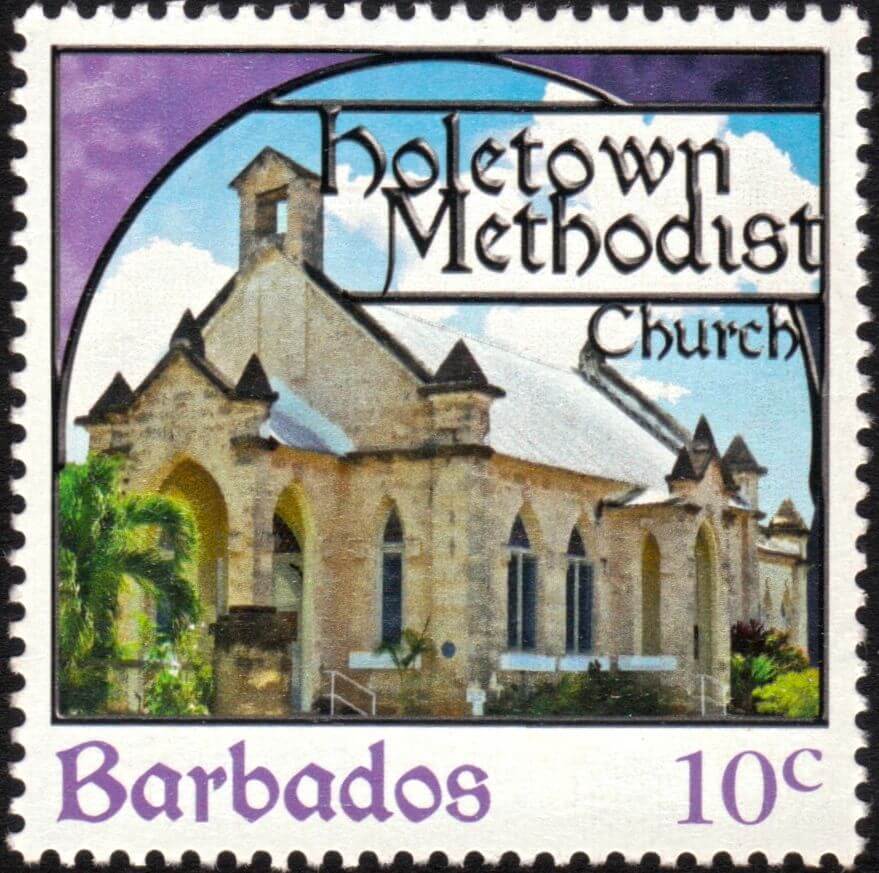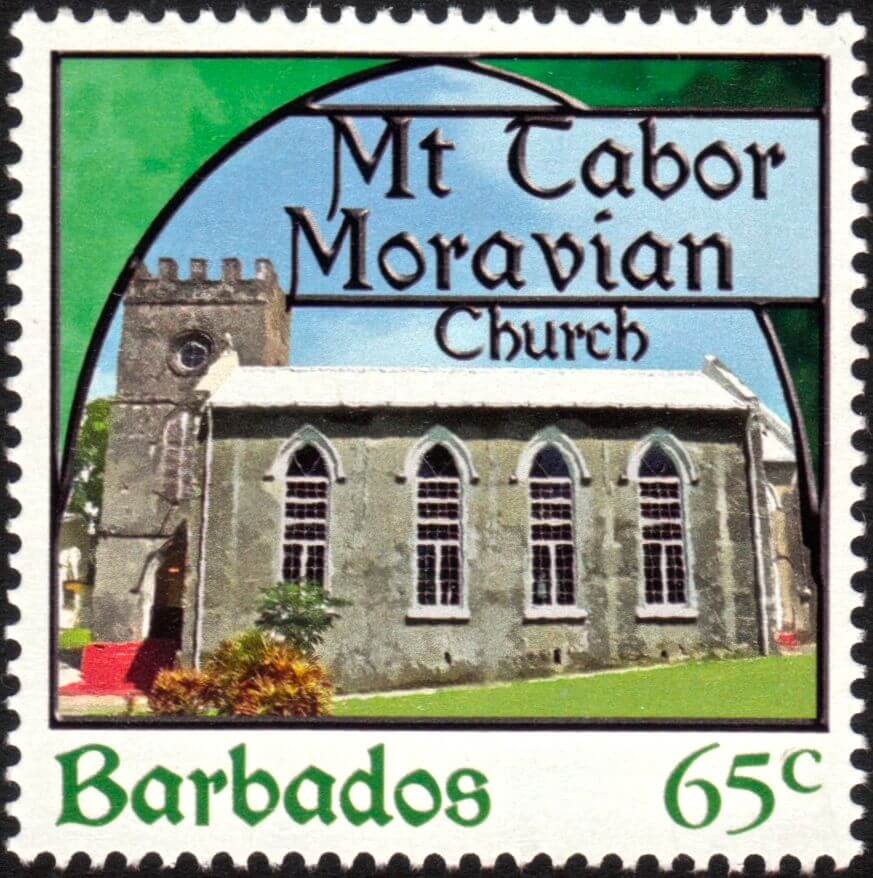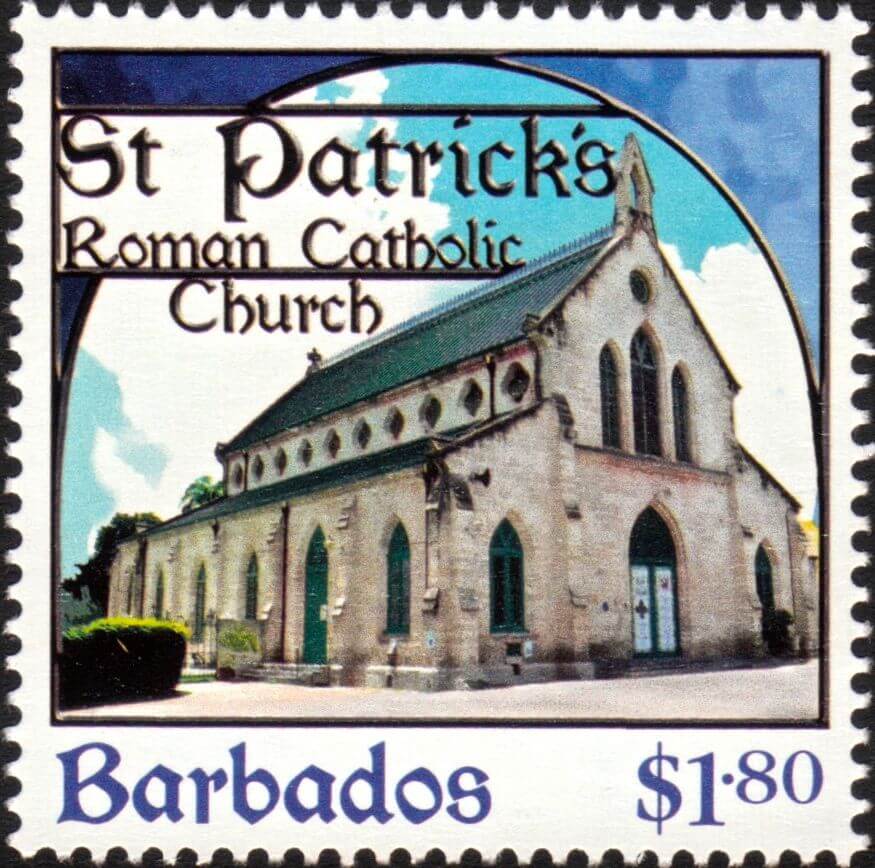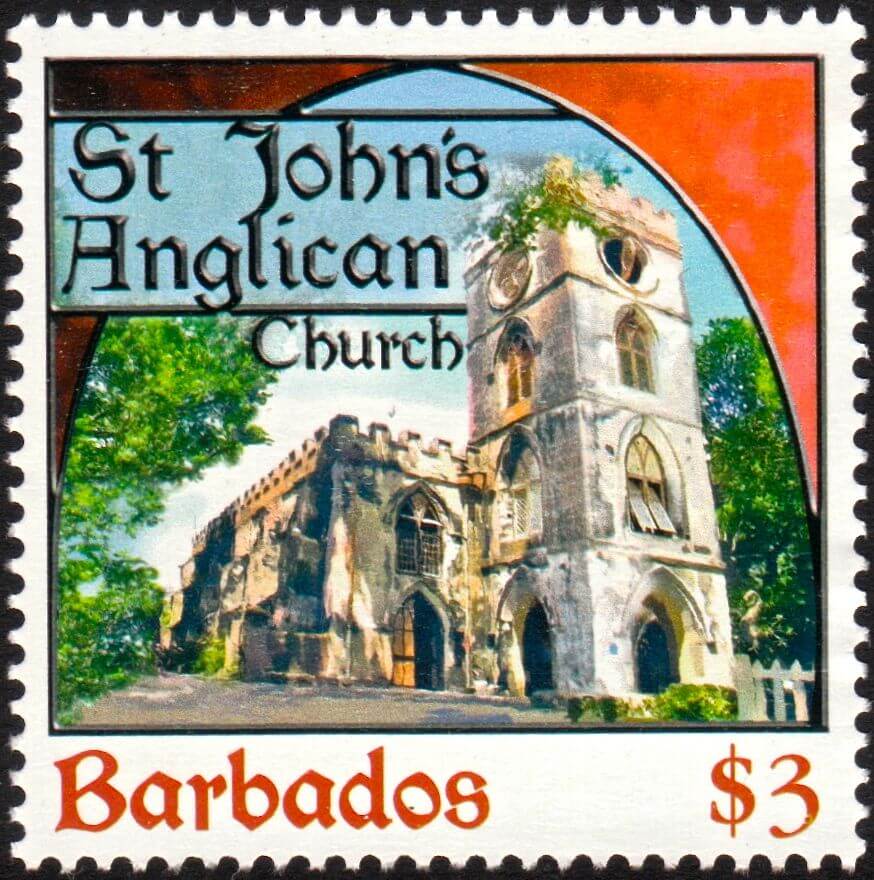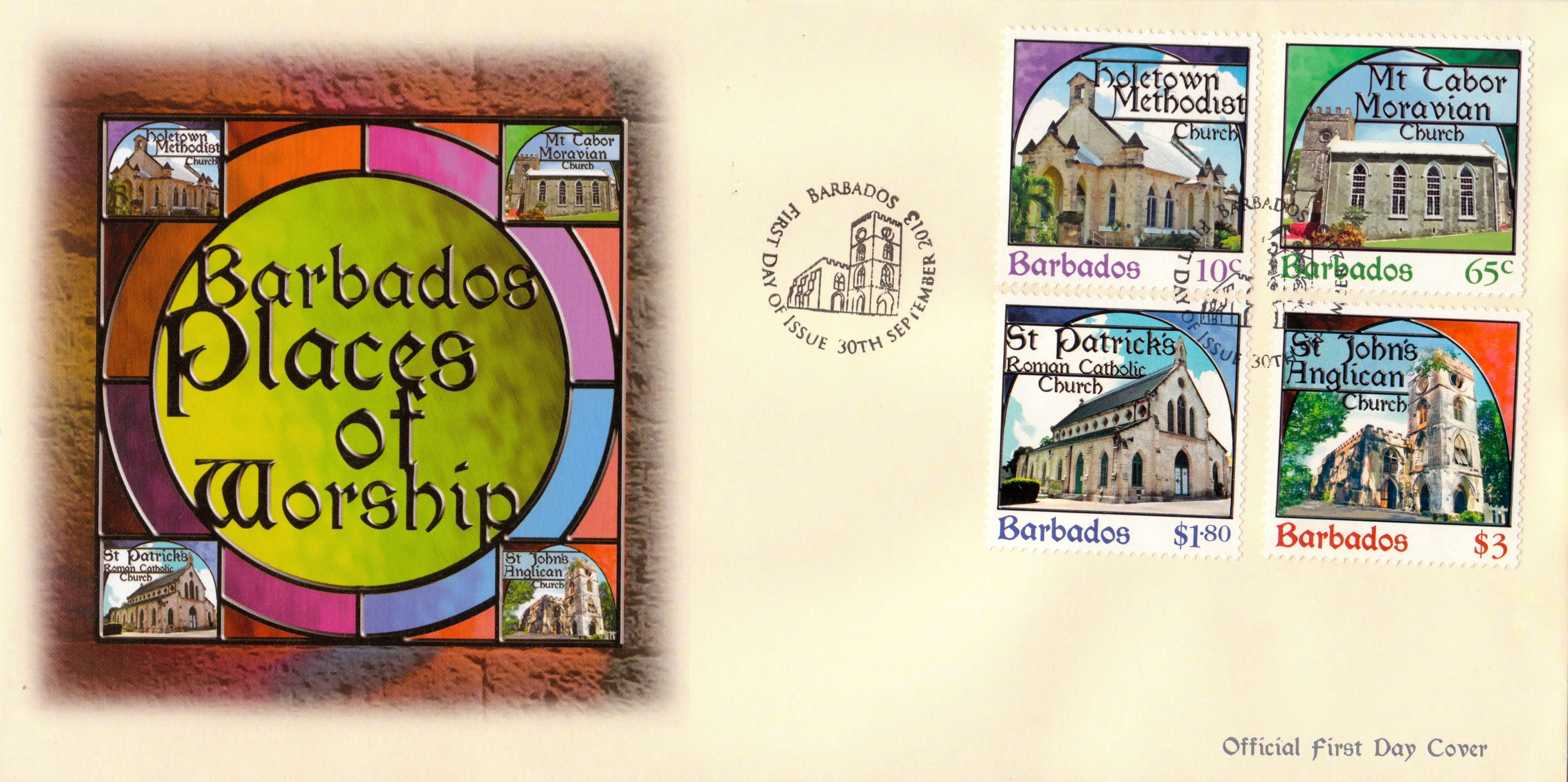 The stamps have been designed by Andrew Harrison and printed by BDT International Security Printing Ltd in Litho. All stamps are P14 and were released on 30th September 2013.
On first view we were not that taken with the stamps and their design but having now scanned them in and examined them in detail we have changed our mind. These are very nicely designed and do reflect the places of worship on the island nicely so we can say that this set is definitely a worthy addition to the Stamps of Barbados.