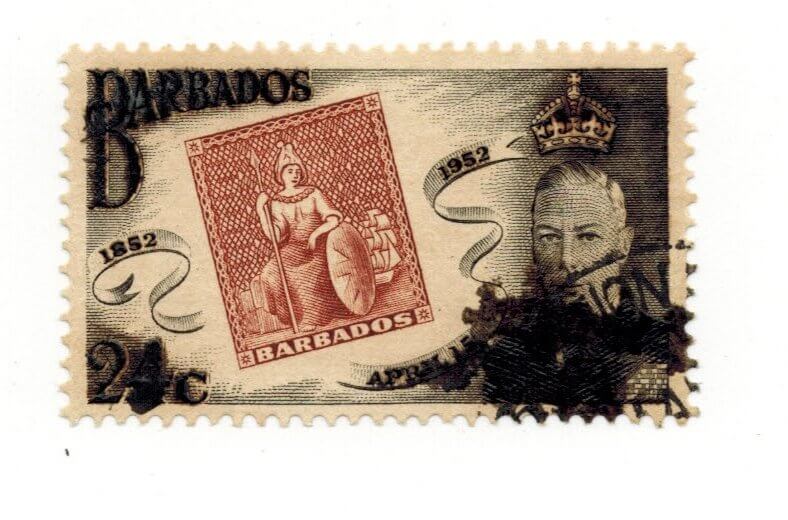 Every now and again something turns up which can be easily placed in the category of EFO; Errors, Freaks and Oddities.
These items are generally things that shouldn't exist and probably, when they do, do so in very small numbers. And this latest item is exactly that.
Printed in 1952 by Waterlow, this line engraved intaglio stamp was one of millions produced by the company that year. At this stage of stamp production, production values were some of the highest ever seen; after all, they had been printing stamps for over 100 years by then and had plenty of time to perfect the process.
So this stamp shouldn't exist, but it does.
I am indebted to the very kind John Hardies who sent me these scans after finding this website, when he noticed that this particular stamp seemed a little out of the ordinary.
As you can see, the stamp exhibits the most spectacular over inking in the corners, where the application of black is far more than should be encountered on this stamp.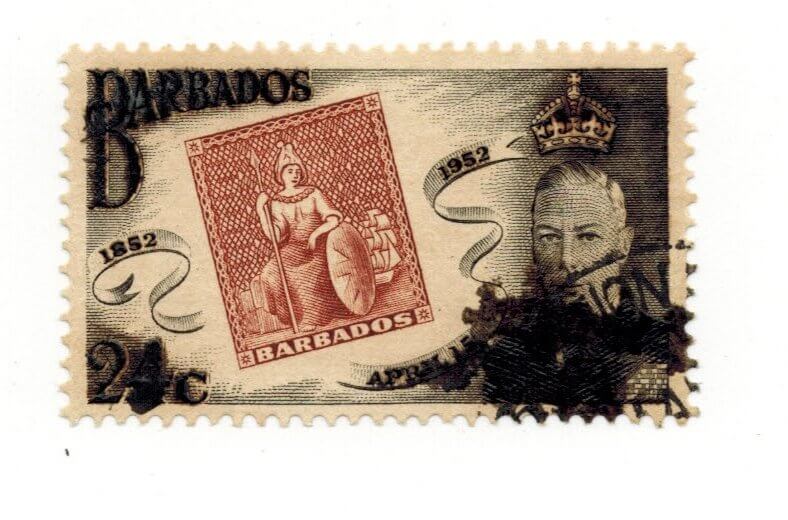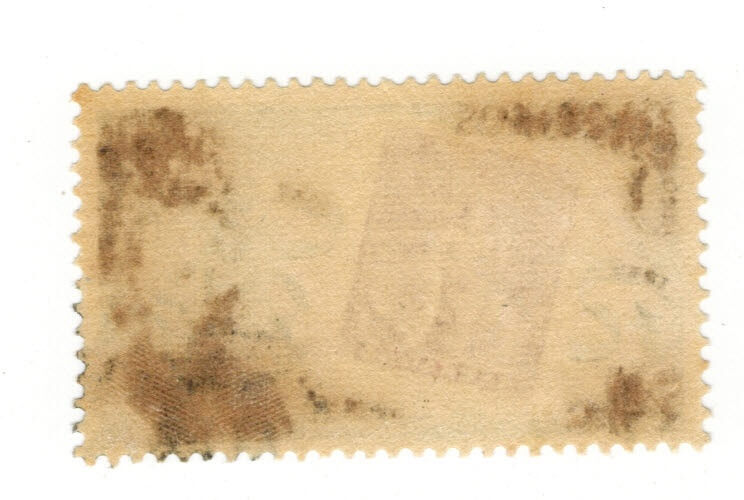 Here's how the stamp normally looks for comparison. You can see from the back of the stamp above that this is simply a case of over inking, as it has bled through to the rear of the stamp and formed a distinct impression of what is on the other side. There is so much ink on the face that the number 4 is almost obliterated and despite the light 'CIRCULATION BRANCH' cancel, the bottom right hand corner is just a black smudge.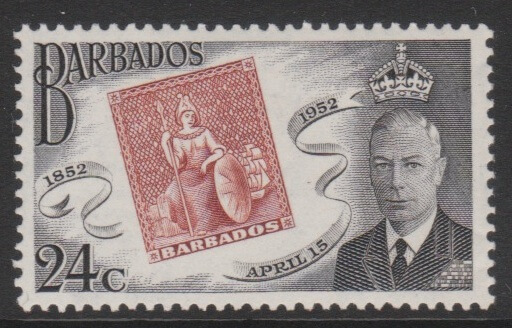 The stamp is Barbados SG288, the 24c top value in the 1952 set issued to celebrate the Barbados Stamp Centenary. Which is ironic really, as this set was supposed to celebrate 100 years of quality manufacturing of the stamps of Barbados, so there really shouldn't be any errors.
In truth, this is the first time I have seen any error on a stamp from this set, so they appear to have done a decent job with it, but it seems from the above images that at least one sheet of these slipped through the quality control net.
If you find any EFO's from Barbados, feel free to send the scans in to me using the email address on the contact page.